Minimum is Maximum: My Walk with a Minimalist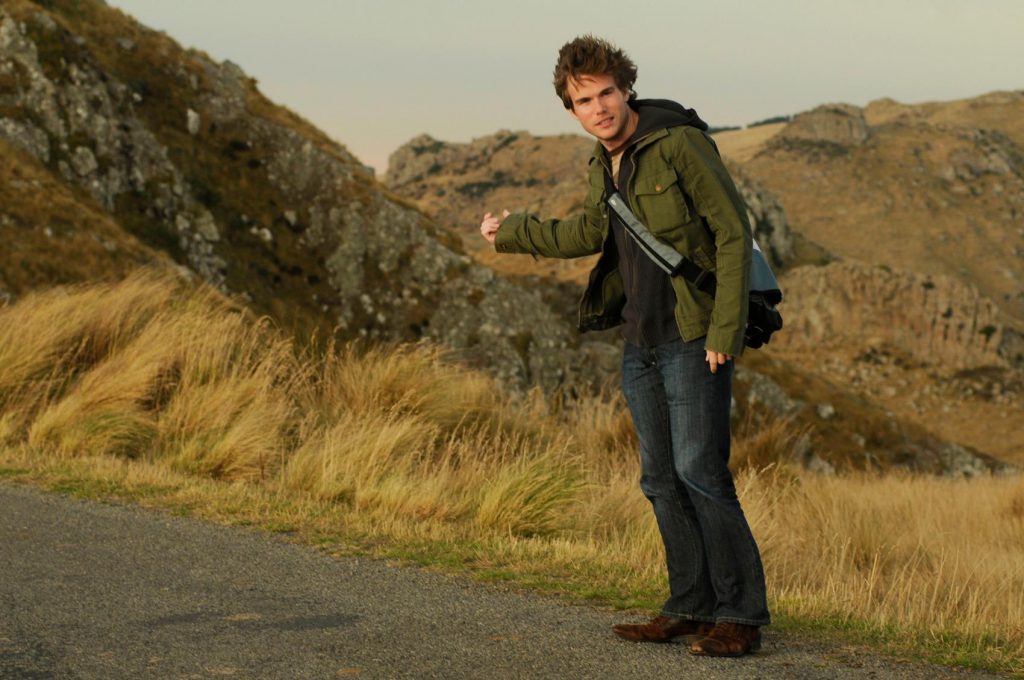 I've always had this habit of binge watching Ted talks.  The people who have graced the Ted stage have always been influential for our peers and our communities.  One of my favorite talks on the subject of minimalism comes from my friend Colin Wright.  You wouldn't think of meeting a new friend through TedX, but this was the first place that I'd see his name.  After seeing his first talk called 'Extreme Lifestyle Experiments', I found that he and I shared similar philosophies in life.  
Colin gave up his American career to become a minimalist.  He gave away the vast majority of his belongings, and decided that every three months the readers of his blog 'Exile Lifestyle' would vote on which place, anywhere in the world, he would live next. Everything he owned had to fit into one bag.  
After some research and light Facebook stalking, I decided to reach out to him personally. At this time I was living in New Orleans and was delighted to discover that he would be returning to the states for a road trip around the country.  One of his stops along the way would be New Orleans.  In a message I assumed would never be answered, I offered him my couch to surf.  To my surprise, he accepted.  
Colin stayed for about five days.  Together we explored the city.  Here's a taste of what I learned from this seasoned minimalist after our many exploratory walks:
What would you consider your formal job title to be?
This is something that changes with some frequency, and any concise answer I give tends to leave out quite a lot. At the moment I've been telling people I'm either an author or a podcast host, as those are my two main focuses at the moment.
But there's really no formality to this kind of lifestyle, and as a result, no formal title.
What was your lifestyle like before you became a minimalist?  Do you miss it?
I was running a branding studio in Los Angeles and living the lifestyle of a driven young person who never had money before and who suddenly was making money. Which is to say I was buying silly things and pursuing goals that weren't my own. I was also working ridiculous hours and not really paying attention to what that behavior was doing to me, health- and happiness-wise.
I enjoyed many aspects of the work, but as soon as I took a second to slow down and look at the big picture, I realized that I'd need to change something, and quick. I miss elements of that lifestyle, but the things I've replaced them with are much better fits for what makes me happy and helps me feel fulfilled.
Tell us about your purging process.  What were the hardest things to let go of?
It took me four months to get rid of all the stuff I had at my townhouse in LA. It got easier as the weeks went by, but especially at first, it was tricky getting rid of the things I had convinced myself I would need.
I had a closet full of nice clothes, for instance, and many of those jackets and jeans and shirts were never worn, and likely never would be. I had build up a series of scenarios in my head for when I would need these things, and how wonderful I'd feel having them on hand when those moments finally arrived. And what that meant, in practice, was that I had a bunch of clothing, and gadgets, and computers, and books, and all kinds of other possessions that were just sitting there, collecting dust, when someone else who might actually put them to use could be getting value from them.
Recognizing that, it all became a lot easier. But until that point, each thing I got rid of made me feel a little less prepared. There wasn't much sentimentality for the things I got rid of, just a well-entrenched feeling that I was going to be less secure — but that proved not to be the case. The opposite, in fact, since not stockpiling left me with so many more resources to spend on things I actually needed and wanted, when I needed and wanted them.
Is it difficult to remain minimal?  What would your advice be to the average person hoping to become minimal?
Not really. Not once you figure out why you're doing it, at least.
Like with anything, if you're forcing yourself to do something painful and there's no obvious victory at the end of the road, it's going to be harder to make those changes stick. If you take the time to figure out why you want to focus on certain things more, and reduce the excess and inessential, then it becomes a lot more manageable; you're no longer sacrificing, you're moving in a direction you want to go, and if anything you can feel like you're not getting there fast enough.
My best advice would be to take the time, before you start chucking stuff in the trash can or donation bin, to figure out what actually makes you happy. What's valuable to you? What possessions really make your life better? Allow you to do the work you care about? What do you wish you had more of in your life?
Asking these questions first will help you figure out what possessions are additive toward your goals, and which are standing in the way. Which are very much worth keeping, and maybe worth investing in further, and which you can easily give up, so that you have more time, energy, and resources (including money) to spend on the good stuff (whether that means possessions or experiences or something else).
How do you define value?
Something that's valuable is a net-gain for you and your life.
So if a possessions adds value to your life, it's enhancing something that's important to you. If it's a liability, it's keeping you from something important, or maybe sucking up money or energy that you could be spending on something that's an asset.
The specifics will be different for everyone. I prioritize experiences and pursuing new knowledge and meeting new people; travel, then, is more valuable to me than it might be for some people, because it makes me happier than almost anything else. For other people it might be anything else in the world — for some people, travel will be a waste of money and time.
That's why I think it's vital to understand yourself, first, so that any minimizing efforts are time well-spent, rather than just an empty exercise.
Downsizing a person's life isn't always an easy feat.  It's not for everyone. For myself, I found this process paramount in truly knowing the difference between what I 'want' and 'need'.  People often find themselves on autopilot when it comes to defining value within their lives.   Practicing a minimal lifestyle goes beyond just the stuff a person can accumulate.  In a way it's a method of studying the inventory of worth within your life.  Minimalism can be expressed not only in what you choose not to have, but also in how you make your decisions as a consumer.  It can show you whether or not you can see a difference between having 'experiences' or having  'possessions'.  
How do you define value?  Maybe going minimal can help you find out.  
Marketing Lingo you need to know for 2018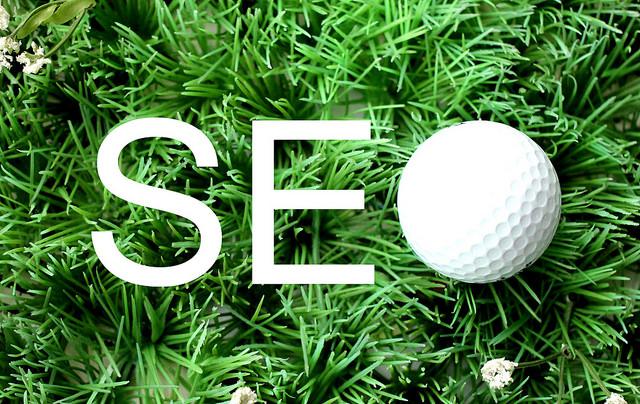 7 Marketing Lingo you need to know for 2018. If you own a small business, chances are you're wondering how you're going to market yourself.  Looking online you're going to find quite a few article and resources for marketing, most of them coming from marketing company themselves.  Give or take an hour of research and you're pretty much ready to quit because there's too many options and because you're not a part of the marketing or digital marketing world, all the lingo being used such as SEM, SEO, Digital Marketing, etc. becomes overbearing. That's ok, we've created a short guide for you to follow that will help you better understand the world of Digital Marketing. These are the essential keywords and lingoes in digital marketing that you'll need in order to navigate marketing information.
SEO (Common marketing lingo)
The first is the most common marketing lingo. Search Engine Optimization.  This is a service that many digital marketing agencies provide to help get more people to come to your website via an organic search result.  When someone online searches for a keyword that your business represent, your website will come up on the front page.  They will then click on your link and be directed to your website.  This doesn't guarantee business, but it does increase the likelihood of you getting more leads and sales.
SEM
Search Engine Marketing.  This service is similar to SEO because it rely on you getting good rankings on the 1st page of Search Engines.  The difference is that SEM depends heavily on paid advertisements to get you there instead of appearing there organically.  You know those ads on top and on the side?  Those are probably the works of an SEM Campaign. Learn more about Search Engine Marketing here. 
PPC
Paid Per Click.  How SEM does it's work is through a Google service known as Paid Per Click.  This is where you pay Google to place your business on the front page in the form of an advertisement.  Whenever someone clicks on the advertisement, you pay google a small fee (anywhere between 50 cents to $20 depending on keyword and competition).
SMM
Social Media Marketing.  The goal for this is to deliver traffic to your website via Social Media.  Depending on your business certain social media platforms may be better suited for you.  A clothing/retail business may benefit more from Instagram and Pinterest than Twitter for example. Learn how to maximize your social media's effectiveness here. 
Digital Marketing
Digital Marketing is a broad spectrum of online marketing services.  Typically a Digital Marketing campaign will include more than one services to accomplish a goal, whether it be branding or simply more traffic and customers.  Digital Marketing can include SEO, SEM, SMM, PPC, and many other online-related marketing services.  Typically it doesn't include direct mail, bill boards, or bus wraps.
CPC
This marketing lingo stands for Cost Per Click and is most common with Google's Pay Per Click model. However many other advertising platforms also utilize CPC to determine the effectiveness of a campaign. Cost per click simply means how much does it cost you every time someone clicks on your promoted ad. Usually you want the CPC to be low, that way you won't have to pay more for people clicking on you ads.
Conversion
This is a confusing marketing lingo because it could mean a lot of things. Conversion could mean the rate at which someone goes onto your website and then converts to become a customer. Your formula would be Sales conversion / Visitors. However Conversion can be something completely different if you're advertising on Google, Facebook, of Instagram. Conversion doesn't mean sales on your website, it could mean simply someone converting and eventually browsing to a desired page on your website, however not necessarily making any transaction. Learn about social media conversion here. 
Secrets to Getting Consistent Sales For Your Startup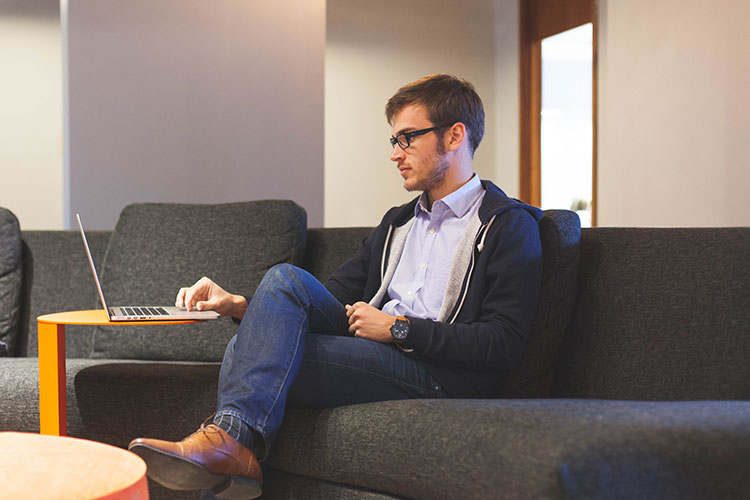 No matter what industry you're in, sales is your oxygen.  Without consistent sales, most startups simply can't function. Unfortunately most startup companies don't invest enough in their sales process until it's too late. Here are the strategies successful startups have adopted to consistently meet their sales goals.
Building a Stronger Network
Consistent sales doesn't happen automatically.  For larger accounts, it's often best to start with referrals and be introduced organically to your prospect instead of cold calling.  And having a well connected network of friends and peers willing to help support you is the key to getting more organic referrals.  Meeting someone and getting their business card is easy. Maintaining your relationship and keeping yourself relevant is the real challenge. If you're not already using LinkedIn, now's a good time to start.
Focusing on Weekly Results
Without setting weekly goals, your team may believe staying busy and filling their calendar translates to sales success. Unfortunately activity doesn't convert into sales unless it's focused. Get into the habit of setting achievable weekly goals for your team. Weekly goals provide your team a compass to follow and keeps their attention laser focused on just a few important items. Try to make your goals specific, realistic, and achievable. Ambitious vague goals are often demoralizing instead of empowering.
Do The Unnatural/Uncomfortable
It's our natural tendency to avoiding people and things that make us uncomfortable. Success is usually found outside our comfort zone, not within it's confined walls. Having the courage to withstand natural discomfort will allow your team to reach more daring goals and achieve results outside their normal capabilities. Get your team into the habit of doing ONE thing each day that they're normally uncomfortable with.  Just make sure they're staying well within the confines of your state and federal laws.
Under-promise Over Deliver
No one likes to be lied to.  And no one likes to be promised something and have it delivered sub-par.  It's often easy to over promise a customer just to get the sales in and be overly enthusiastic about it.  Be honest with your customer and lay out all the unknowns and what they're REALLY going to get.  They will trust you more and can feel your sincerity.  Now after that's done, make sure your team over deliver.  Your client will be 10x happier and be more likely to refer you.
Ask Directly
Ask your client "Are you ready to begin today?  I can have the paperwork ready in 30 mins".  Don't be shy or give your client too much time to think over everything.  It may be uncomfortable at first, but asking directly can help you seal the majority of deals that otherwise would've been lost. Even the most secure and sure deals can often fall in between the cracks if we missed the opportunity to strike while the iron is hot.
Any startup can learn and adopt many of the strategies above. Despite their simplicity and low financial investment, the strategies above have only yielded success when they're consistently followed and built into the work culture. As with any sales or marketing strategies, consistency is key to achieving desirable results.
Should You Get a Website?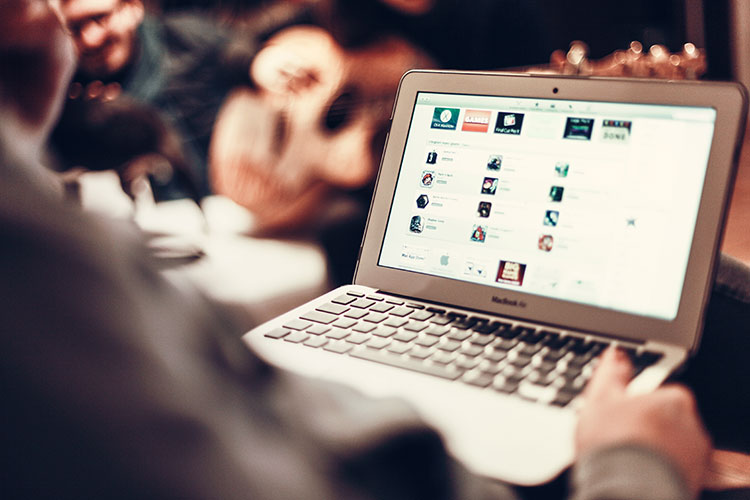 Nowadays most established businesses have websites, however more than 75% of businesses out of 22.5 Million registered businesses in the U.S still don't have websites.  So is it really essential if most businesses seem to be doing alright without it?  There are 2 school of thoughts when it comes to this subject.
YES: Your business is your website
Most modern businesses that have been started and ran by millennials are gungho about having a strong web presence.  Their demographic tends to rely on online and social media searches and interests.  The philosophy here is simple, if you have a website, you can be found.  If you don't have a website…well, you can't be found.  So modern business owners rely on their website as a primary source of generating new leads and acquiring new customers.
NO: Good Service/Product is the best practice
More traditional business owners tend to rely less on websites, as their business may have been started long before the web revolution, and they tend to be smaller businesses and more localize.  Their philosophy is nonetheless, true.  By providing reliable and trustworthy products and services, they're able to maintain a consistent staple of customers day in and day out.  However the downside to this practice is it can't be scaled easily.  As you're only as good as the locals around you.
No Website is better than a BAD Website
A better question than whether or not to have a website is whether or not it's worth having a BAD website.  An out-dated and unresponsive website nowadays in 2016 will appear old and neglected, often times even hurting the business.  Locals will still visit your business, however having a poor web presence could deter prospects.
Conclusion?
It's definitely worth getting a website for your business, however you need to make sure that you're doing yourself a favor by making sure your web presence best represent your business.