Hacks To Ignore Distractions While Working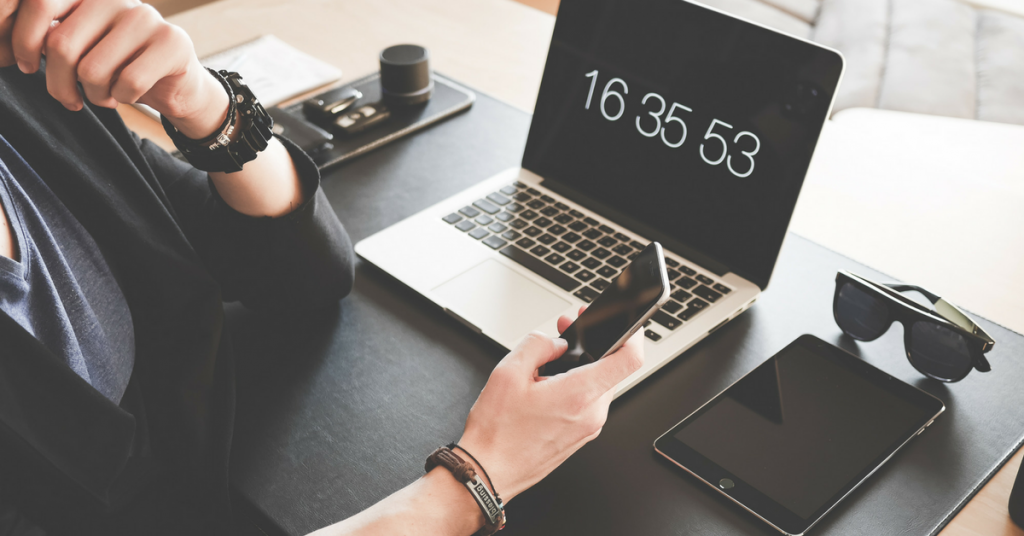 Interruptions and distractions while working are a part of life. You cannot be hundred percent attentive towards your work for the entire day. However, to increase productivity, you need to ignore certain distractions. Occasional interruption at your workplace is not that bad. It can break the monotony of your work and lets you breathe some fresh air. The constant flow of emails, text messages and social media can ruin your composure, and you cannot concentrate on your work. Then there is office gossip, nosy colleagues, and endless meetings. So, at the end of the day, you realize your productive hours are going down drastically. Here are some ways to reduce distractions and focus on your work.
Schedule your day
Schedule your important tasks ahead to avoid distractions while working. Plan your week on Sunday itself. The to-do lists are the best way to make you stay focused on your tasks and duties. If you know how many tasks you must complete by the end of the day, you can manage your time better. You cannot afford to waste time on usual chit-chat with your colleagues.
Block or hide distracting websites
Social networking can distract you all the time. So, remove your Facebook or Twitter Bookmark from your office computer. You can use a separate browser for your work. You can uninstall the social networking apps from your mobile. There are some apps available in the market that can hide or block the distracting websites and help you concentrate on your work.
Put your phone on silent mode
You cannot afford to leave your work and look at your mobile every time there is a new notification. Your phone is one of the biggest distractions while working. There are certain apps on the mobile that necessary and you cannot uninstall them. So, keep your mobile in silent mode and you can check it once in awhile.
Keep a track how you spend your time at work
Certain tasks need your immediate attention, and there are certain things that can be done later. You need to prioritize your work. There are mobile apps that can help you track the time you spend on each of the tasks. It can help you identify the time you have wasted in-between and plan things better.
Keep distance from distracting colleagues
In every office, you can find some talkative and inquisitive co-workers. To focus on your work, you need to keep a distance from these people. A good pair of headphones can come as a savior. If someone disturbs you with unnecessary questions, you can politely tell them that you are busy and will get back to them when you are done.
Increase your concentration
Regular meditation can help you focus on your work more. You need to control your brain to ignore all the outer distractions. If you can control your impulses, you can concentrate better and find inner peace.
Declutter your workspace
Keep your workspace clean and organized. Untidy spaces can distract you from your duties as you cannot find your things at the right time. You end up investing more energy cleaning your surroundings. A blank canvas can encourage you to concentrate on your work.
Keep some time for relaxation
An overtaxed brain gets distracted more. To increase your focus on your work, schedule some time of the day to relax. You need to forget all your worries. An hour of relaxation can cheer you up, and you perform better.
"I'm Fat Let's Party" Guy: Life as a Celebrity Meme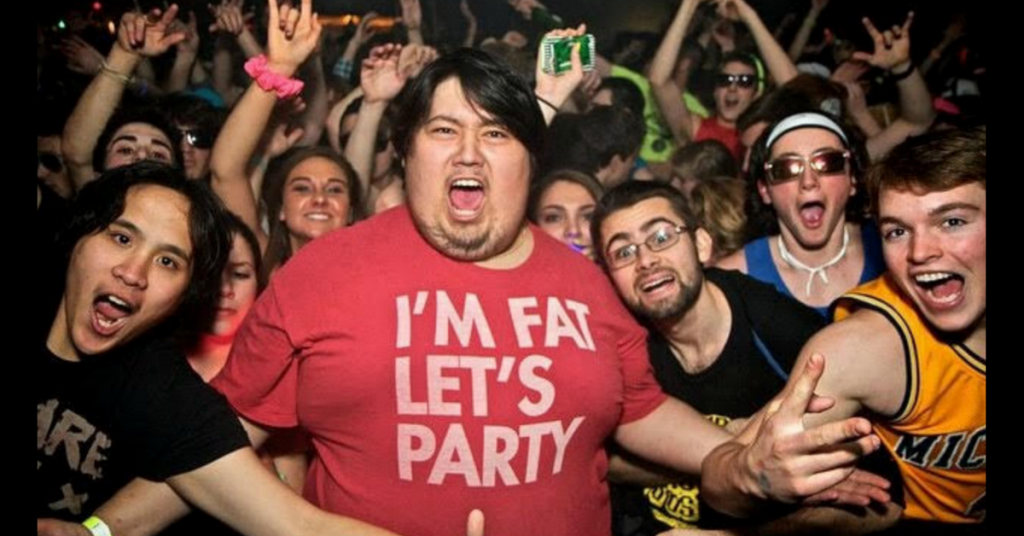 The internet has done a lot to disrupt culture.  Once upon a time, styles, techniques, communities and information were only as transmutable as cable TV and word of mouth.  When compared to the rate of change we see today, the evolution of content has moved from a slow creep to nearing light speed.  Ten years ago the lifetime of any trend in humor could last months, and before that years.  These days, you see a popular meme "break the internet" but one week later a new one is there to take it's place.
Imagine if Charlie Chaplin had risen to fame in this day and age through the vehicle of The Meme.  Would he still be as iconic?  As immortal?
I spoke with Steven Lee… also known as "I'm Fat Let's Party" Guy.  Steven's meme has been sported on the front page of reddit twice and has garnered over 400k in likes and shares on social media within the first hours of being posted.  As it happens, Steven and I actually went to the same schools growing up.  However I am jealous because I cannot say that I grew up to be a world-class meme.  I got the chance to speak with him about Memeology.  Here's what he had to say: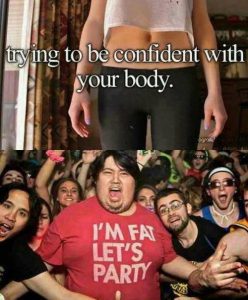 1.  So let's hear about this party…  
The picture was taken in 2011, I was with my friend Dave Leek. We went to Philadelphia at Drexel Factory for a concert. The head Dj was Alesso. When we got there I found out my friend Dj Dubsef was opening so we were allowed in early. When the concert started, since we got in early we got front row, right in the middle. It was crazy we were just having a blast and I saw the photographer "
ATOTHE
" and I just made that pose and everyone went along with it. It was great the high from just being at the concert and all the fun I was having was crazy mainly because I was completely sober. We didn't drink at all it was just the energy that gave me like a high feeling. Definitely an amazing feeling.
2.  Now let's hear about this shirt…
The shirt I got back in 2010 at Comic Con NY. It was at a booth called "Seibei". They were super nice. After I became the meme I sent them an email about it. They thanked me and I told them that I ordered another shirt from them.  They said they were going to throw in some more for me. It was amazing because I ordered two shirt but when the package came they gave me three more shirts two of them were different color versions of the "I'm Fat, Let's Party" shirt. One in black with yellow letters and one in sky blue with yellow letters too. Another note about Seibei is that when I went to Magfest 2015 I got to meet the creator of the shirt there. He was working his friend's booth there and I haven't officially met him before so it was great. Once he saw me he told some customer "I'm sorry but I need to hug this man really quick." He is an amazing man, his name is David by the way. In short, I have three different colors of the shirt.
3.  Who first memed this?  Tell me about the moment you realized it went viral.
So going back to the Photographer "ATOTHE" he posted the original photo on his Facebook page. Then someone who I still don't know posted it to "reddit" and it blew up from there. It's funny I never heard of reddit before that. I saw the post after 14 hours of it being posted and it already had over 400,000  reblogs and likes. It was weird because in the comments some people knew who I was, telling them I lived in NJ and that I went to high school. Some said that I quote "omgz he snapchats me everyday". The worst part of it though was the comments about body confidence saying that I have a mental problem about my body. Then there were other people arguing about it. It was pretty nuts. Also in the comments were people who started to photoshop me into a ton of different memes.  Basically the reason it became a big deal was because it made the front page of reddit and apparently posts only get the front page when it's discussed and reblogged a ton.
4.  How old is this meme now?  How often do you see it reappear? 
It's about 5 or 6 Years old now. It has been reappearing all the time. It's been on the front page of reddit now about 5 times and when it gets posted the meme evolves, which is cool.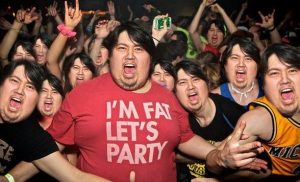 5.  What has been the most surprising side effect of being a "meme guy" so far?
The most surprising part of being "that guy" is that people from all over the world knows the meme and some of them actually know who I am due to mutual friends. The funniest/weirdest time I got recognized was when I was working as a cashier for FiveBelow. These two kids age probably around 12 and 10. They made a comment while I was ringing them up. It was "oh must be a party over here". I was confused at first but then I looked at them and I asked are you referring to the meme. Their faces lit up in excitement when I caught on. What made it weird is that their father was confused and asked what are you guys talking about. My response was that they saw a funny picture of me and he gave me the most confusing look ever. It was funny and weird lolz.
6.  What are your thoughts on meme culture and memes as a vehicle for humor?  What's your favorite meme?  
The meme culture is huge, when it first started it usually was the same pictures with new phrases on them. Now new memes come out every other week. The convention I went to had a huge meme culture following in it. There were people who cosplay a meme that just got popular only a week ago. It's crazy but I also believe sometimes people make memes and take it to a new level. Now memes are videos too. They went from pictures to videos… now that's huge step. But again some of the memes are just too much for me and are part of that I wanna say is stupid humor like doing the stupidest things on purpose.
My favorite meme of all time?  Arthur Fist.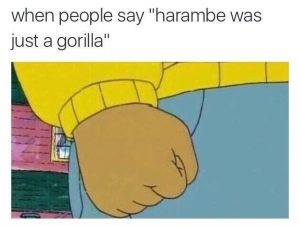 7.  What do you like most about your meme?  What do you like least? 
What I like most about my meme is that I met people who told me that the meme gave them the courage to go out and do things and that made me feel better about themselves. Even though I just was at a party having fun. The thing I like least about it is that some people think that I'm someone who just parties all the time and that makes them think I'm not someone who actually has a head on their shoulders. It sucks but I usually just ignore those guys because everyone has, haters am I right?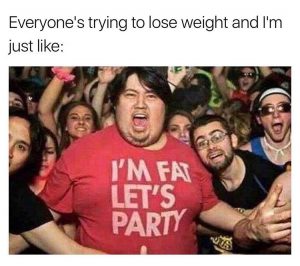 5 Airport Hacks For Business Traveling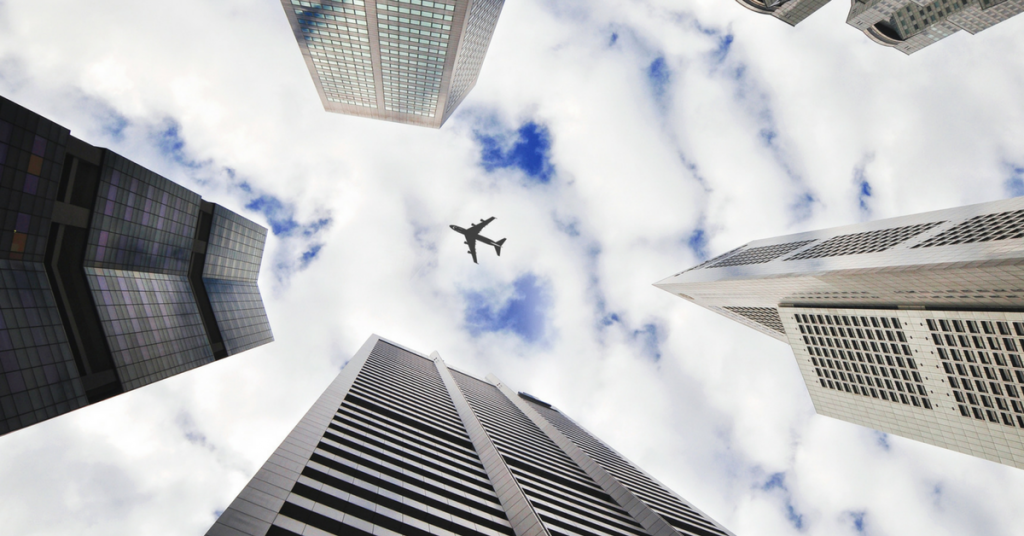 Do you want to skip long queues, drink for free, get good prices on seats or learn how to get a free upgrade to first class? If so, read on because we've compiled 5 of the best airport hacks for business traveling. These tips can help you save money and make your trip a bit more comfortable.
1. Sign Up for TSA PreCheck or Global Entry
If you want to skip long lines, signing up for TSA PreCheck or Global Entry will allow you to breeze through security lines. Once approved, you are whisked ahead and there is no need to take off your shoes or remove your laptop from its case. It makes business traveling easy and more civilized. The US, Canada, Mexico, New Zealand, the Netherlands and other countries have similar pre-scanning programs that work with Global Entry.
The TSA PreCheck makes traveling domestically simpler while Global Entry makes returning from an international trip easier as it eradicates paperwork and long queues. Basically, they are clearance from the US Customs and Border Protection that designate people as low-risk travelers. All it takes is a background check, interview and payment of fees and you can clear customs in a hurry.
2. Boarding Pass
Boarding passes like tickets are downloadable and printable nowadays. However, we are still a slave of technology and many of us have had embarrassing moments where we can't find our boarding pass on our phone or the app suddenly hangs. Avoid these embarrassing moments by taking a screenshot of your pass and showing it to the boarding gate. Screenshots are easier to find and don't require the use of an internet connection.
3. Pay For First Class Lounge
This hack comes in handy if you travel a lot. The first class lounge costs around $30-$50 and has access to free drinks (including alcohol), internet, comfortable seats and free food. In some airports there are even shower rooms and quiet rooms for sleeping. If you have a long lay over, the first class lounge can be money well spent. Business traveling in style.
4. Book the Red-Eye
Taking the red-eye can be less stressful than taking other flights. Taking the last flight in or out helps you avoid the hustle and bustle of the airport and roads. Choose late night flights especially if it's an overnighter. If it leaves at 10pm, you can avoid rush hour traffic, lines at security and check-in will be minimal and the airport will be less crowded and you can fall asleep during your flight and wake-up at your destination.
5. Save On Internet Fees
Roaming for your cellular device can be very expensive for data and internet. Instead of racking up charges, sign up for Boingo, a wifi hotspot provider. They charge around $4.98 per month for internet access in the Americas and $59 a month for worldwide coverage. Check your American Express platinum card if you can get a subscription for free so you can network while you're in the air.
Check if your airline has a loyalty program. This will encourage you to travel more frequently as your rack up the miles and get more perks. Keeping this in mind will make your business trips cost less and traveling easier.
How To Become A Morning Person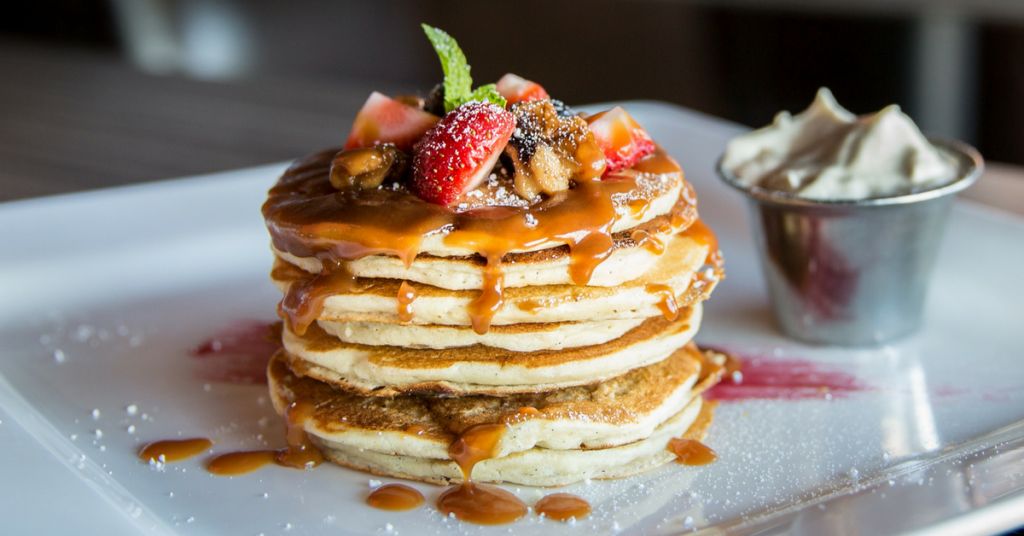 Becoming a morning person seems difficult for most. We are repeatedly hitting the snooze button when it's time to take on the tasks of the day. For most people, this scenario represents the reality of their mornings. Mornings do not have to be miserable, hurried affairs that contribute nothing to our holistic wellbeing. Waking up early and being productive in the morning gives you an edge over 'the other guy' who starts working later in the day. It enables you to get a head start on the day's tasks, and set the rest of your day up for productivity and success. With a few lifestyle and behavioral modifications, you can be well on your way to becoming an early riser.
Eat healthy
Having energy in the morning is connected to diet. Foods high in refined sugars, animal protein, and saturated fats cause insulin to spike and crash in the body. These cycles of high and low insulin take some blame for the post lunch energy crash most people experience. Insulin levels can be held more steady by consuming whole grains, whole fruit, vegetables and nuts and seeds. These foods will keep your energy at a constant level through the day, and will help you feel more energized in the mornings. Additionally, avoiding caffeine in the late afternoon, and sugar before bed will allow you to have better quality sleep.
Exercise regularly
Working up a sweat a few times a week will increase overall energy levels and make getting up early easier. Exercising in nature is particularly beneficial due to its mood boosting potential. One popular exercise routine is high intensity interval training (HIIT). This time saving workout is perfect for busy entrepreneurs. However, the best exercise in one that you can stick with, so if HIIT is not for you, do not worry.
Drink lots of water
Exhaustion often goes hand in hand with dehydration. Contrary to popular belief, you don't have to drink 10 glasses of water a day, but you should drink water when thirsty or tired. Adding fruits to water can add a boost of electrolytes without refined sugars that will help boost energy. However, avoid drinking a lot of water right before bed, because this will disrupt your sleep with frequent bathroom trips during the night.
Keep your room cool
Keeping the thermostat anywhere between 65 and 72 degrees will improve quality of sleep and will make getting up early easier. A cool room facilitates a drop in body temperature, a necessary component to falling asleep.
Set a sleep schedule and stick to it
Determine the ideal hours of sleep you need, your target wakeup time, and then work backwards to determine what time you should go to bed. Going to bed at roughly the same time everyday is essential to becoming a morning person. The average time it takes for people to fall asleep is about 14 minutes, so factor this into your calculation. Sleep cycles on average last 90 minutes and you should aim to wake up between sleep cycles to feel refreshed. Apps like Sleepytime will automatically produce alarms at 90 minute intervals, with 14 minutes added to the time you go to bed to help you determine the ideal time to set your alarm.
Don't hit the snooze button
Hitting the snooze button multiple times in the morning disrupts valuable sleep time, and decreases the quality of your sleep. If you must have a 'snooze' button, set 2 alarms one and a half hours apart coordinated with your sleep cycle. Set one as your 'ambitious' alarm and schedule some task to do during the extra 90 minutes you would receive in the morning. Tasks that require focus are good to complete in the morning to due to minimum distractions from social media and messages. This may be one of the biggest changes you can make to become a morning person.
Avoid starting text conversations near bedtime
The blue light from your electronic device will disrupt your body's internal clock tricking it into believing the sun has come up already and making you feel more awake rather than sleepy. Also, it can be difficult to end a lively text conversation because it can seem impolite, especially if you have an early bedtime set in your sleep schedule that the friend may not respect as much as you do. A better way to catch up with friends is actually talking on the phone since this minimizes the blue light, and makes it easier to end a conversation.
Use white noise
White noise is effective at creating quality sleep because it is calm, repetitive, and boring. It minimizes auditory distractions while asleep. Especially if you live in the city, car horns and other noise distractions can disrupt quality sleep and wake you up several times in the night.
Ultimately becoming a morning person has to do with improving sleep quality, increasing energy levels, and creating consistency with your daily routine. Getting work done in the mornings, and creating good habits will set the rest of your day up for success, and will give you a competitive edge. A habit is formed with approximately 30 days of repetition. Getting up early will be difficult for the first few days, but eventually your body will adapt, and after 30 days it will become effortless.