This Elite HyperX Gaming Mouse Just Got A Whole Lot Better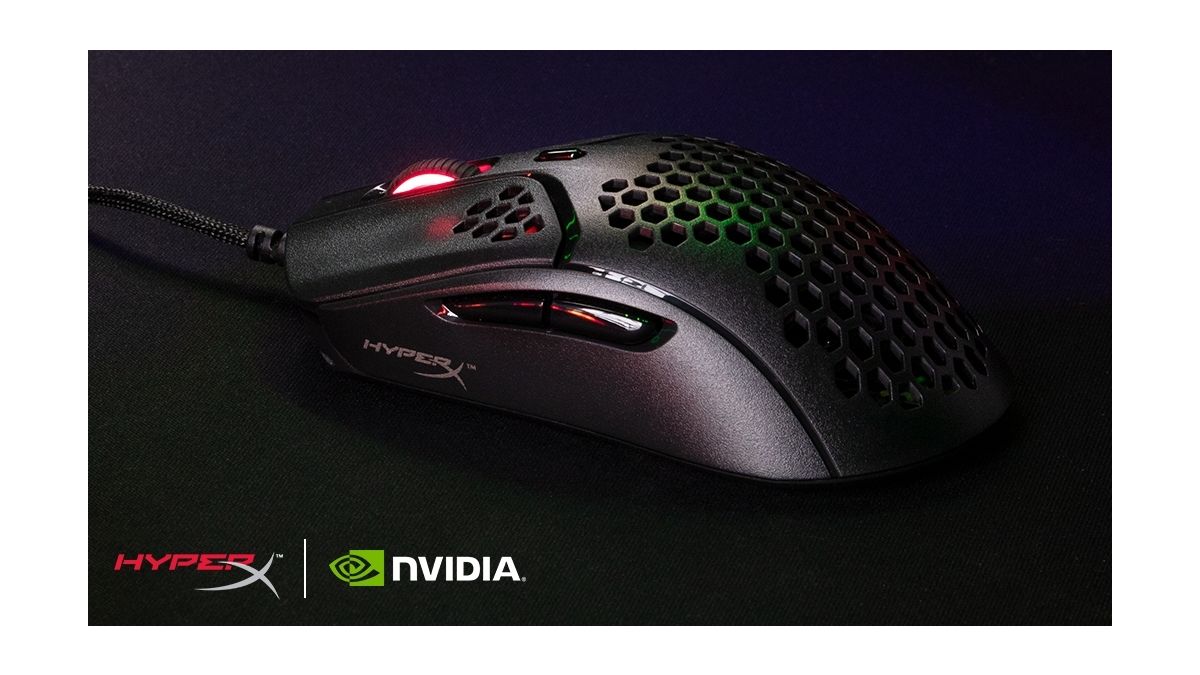 Every gamer knows that having the right equipment can be crucial to achieving victory from the right computer, monitor, keyboard, and mouse. Unfortunately, even with the development of newer setups, nothing is instantaneous. Particularly, in PC gaming, each piece of equipment can add some lag or latency. And HyperX is a company that aims to give elite gamers an experience to help them claim victory.
The key to a pristine gaming experience is having the lowest latency possible. And that starts with having a mouse with low click latency. Having a responsive gaming mouse can make the difference between winning and losing. This is especially true in online games where having a low-latency mouse can gain an advantage over opponents. You can beat those who have mice with high latency, which can literally allow you to strike them down before you get killed yourself. This is why developments in this sector are most welcomed by gamers around the world. 
Recently, one of the most highly rated FPS gaming mice on the market, the HyperX Pulsefire Haste gaming mouse, became even responsive. This comes after HyperX announced compatibility with NVIDIA Reflex. NVIDIA Reflex focuses on a low-latency platform, which aims to eliminate system latency altogether. 
The New HyperX Update
The NVIDIA Reflex Analyzer reduces system latency by combining both GPU and game optimizations and is built into new NVIDIA G-SYNC Reflex displays. This tool measures responsiveness. It's for how quickly your display updates after each mouse click and delivers a precise measurement of your PC's performance. When gaming, having a more accurate register from your mouse to the computer is vital. After all, every delay in your input could impact the outcome of an event in your game. 
This is why low input latency is an essential aspect of competitive gaming. Having the most reliable tools allow your system to operate more accurately and provide more precision for your controls. But, of course, to achieve the ultimate competitive advantage, you'll need the lowest latency for the best responsiveness. 
The HyperX Pulsefire Haste is already an excellent budget gaming mouse. The company has elite gamers in mind when developing their mouse. These elite gamers aim to gain every fraction of a second's advantage in a world where every millisecond matters to become victorious. This HyperX gaming mouse utilizes an ultra-light honeycomb hex shell design that provides quicker movements and better ventilation. 
Other Notable Features
In addition, it has a low click latency a reasonably consistent sensor with a wide CPI range, and a low lift-off distance. Plus, it has low-friction, pure virgin-grade PTFE skates for effortless glide movement. The Pulsefire Haste also features a light and flexible paracord HyperFlex cable and TTC Golden micro dustproof switches. These provide solid and satisfying clicks for added assurance while providing durability with anti-dust coating and have a rating of up to 60 million clicks. 
During the announcement, Jenniffer Ishii, the mouse business manager at Hyper X, expressed, "We are thrilled to have compatibility with NVIDIA's Reflex technology in their new G-Sync Monitors. This enables instantaneous latency analysis, giving gamers full confidence in the capabilities of responsiveness of their systems". She also expressed that HyperX hopes to continue to meet the ever-changing needs of gamers at all levels. This is especially for those looking for a lightweight, multi-platform compatible mouse designed for top gaming performance. 
HyperX develops gaming solutions that consistently deliver products that provide superior comfort, great aesthetics, incredible performance, and outstanding reliability. This compatibility between the HyperX Puslefire Haste and NVIDIA Reflex technology reflects more efficiency for competitive gamers with a more accurate measure of system latency and a more reliable means to achieve better responsiveness. 
The Most Notable Things that Happened in 2022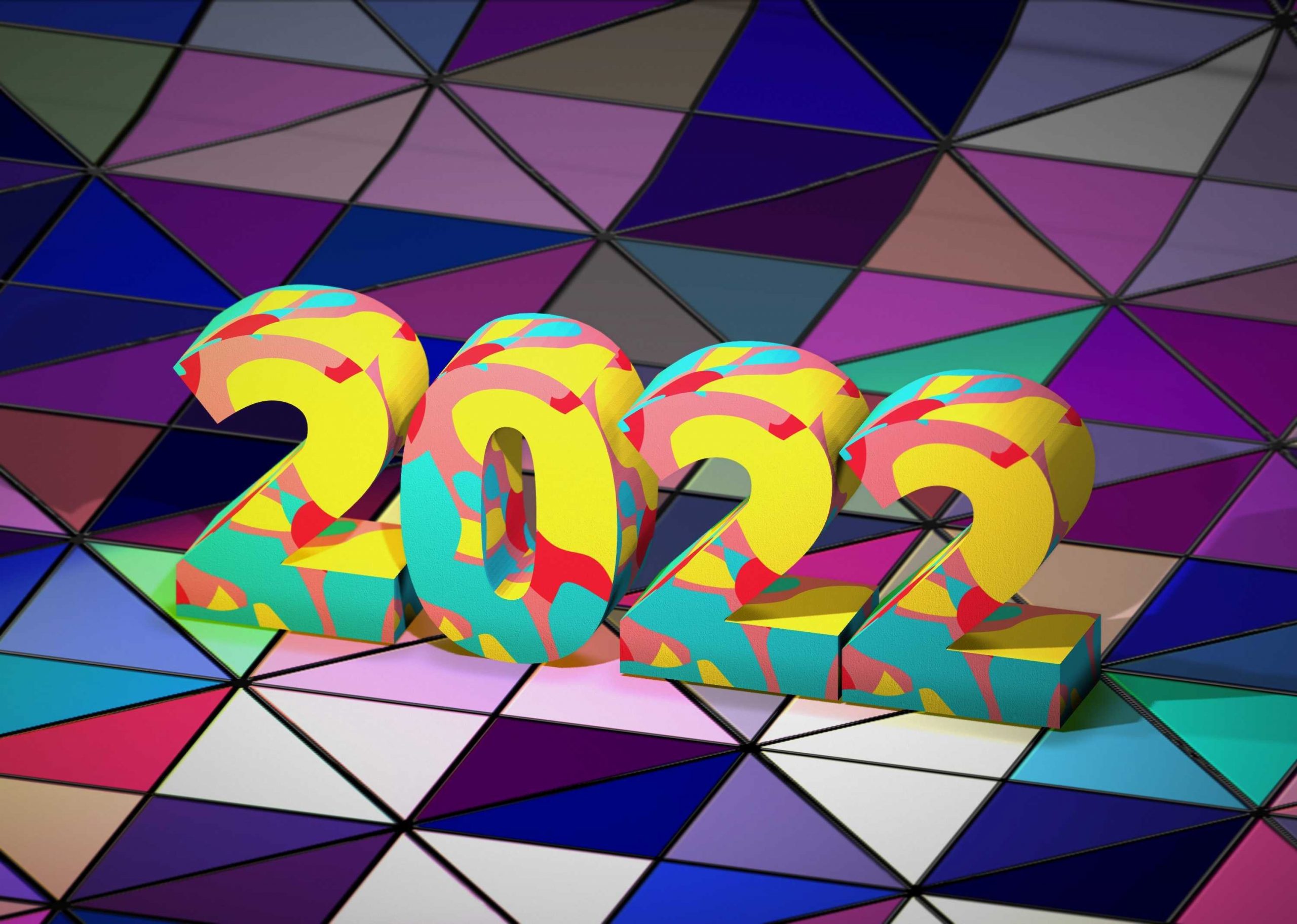 As the year comes to a close, most of us do some personal reflection and take stock of the year behind us. We do this collectively too, and in 2022, a lot happened.
Let's be real: Some of the things on this list will definitely bum you out. If you thought 2020 was apocalyptic, 2022 had its fair share of catastrophes too. But it wasn't all bad. Here is a recap of the past 12 months: the good, the bad, and the ugly.
Global inflation rates surged to double – and even triple – digits.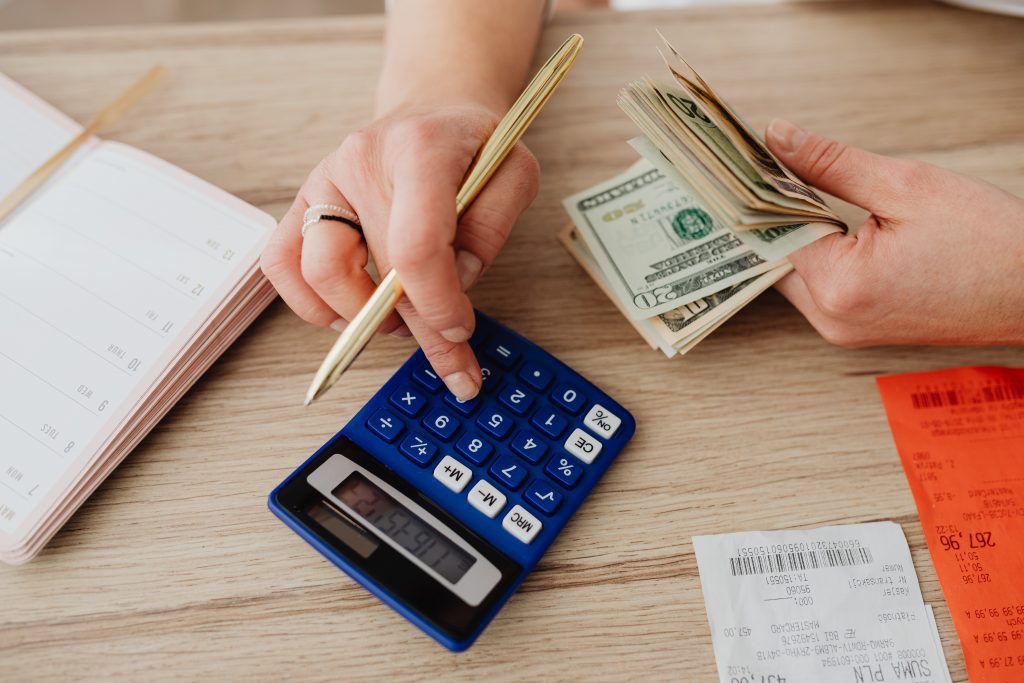 Inflation is probably the lamest news story of the year. And what's worse, we have an unnecessary war to thank for it. In 2022, nearly every nation in the world experienced rising inflation. Consumers became painfully aware of price increases early on in the year – especially at the gas pump. In many wealthier countries, this was the highest inflation rate seen in decades.
Fortunately, the IMF predicts that 2023 will see the US inflation rate decrease to 6.5% and drop another two points in 2024. Let's hope they're right.
A nuclear fusion breakthrough opens up a world of possibility.
On a much cooler note, scientists finally experienced a breakthrough in their efforts to achieve "ignition" (generating more energy than was used in a nuclear reaction).
Skeptics were quick to assert that nuclear fusion isn't a quick fix for climate change, nor a viable replacement for fossil fuels. But optimists say this scientific breakthrough is just the beginning of a clean energy revolution. Regardless of who's right, a scientific milestone that various teams have attempted for years has finally been reached.
The Russian-Ukrainian War breaks out.
The outbreak of war is definitely the most horrific and heartbreaking event on this list. With millions of Ukrainians displaced and thousands of innocent lives lost, there is no excuse for the atrocities that have occurred at the hands of the Russian military. Having begun in February, the two countries now face the sobering reality of nearly one year at war.
Maya Angelou got her own quarter.
Maya Angelou's reputation precedes her. She's known as one of the most beloved authors, poets, and civil rights activists of her time. So many were excited to hear that she'd be the first black woman ever featured on a US quarter.
She joins the ranks of Helen Keller, Susan B. Anthony, and just a few other women featured on US currency to date.
The cryptocurrency rollercoaster happened.
The dramatic ups and downs of the crypto market were its own news saga in 2022. At the start of the year, Bitcoin enthusiasts were confidently riding the wave of the 2021 record high. But just a few months later, the currency took a nosedive erasing most of that progress.
The failure of terraUSA in May further damped enthusiasm, and the collapse of FTX in November put another nail in the coffin of crypto's dismal year. Whether 2022 will be just a blip in the radar or the beginning of the end of cryptocurrency is yet to be seen.
Abortion rights were revoked.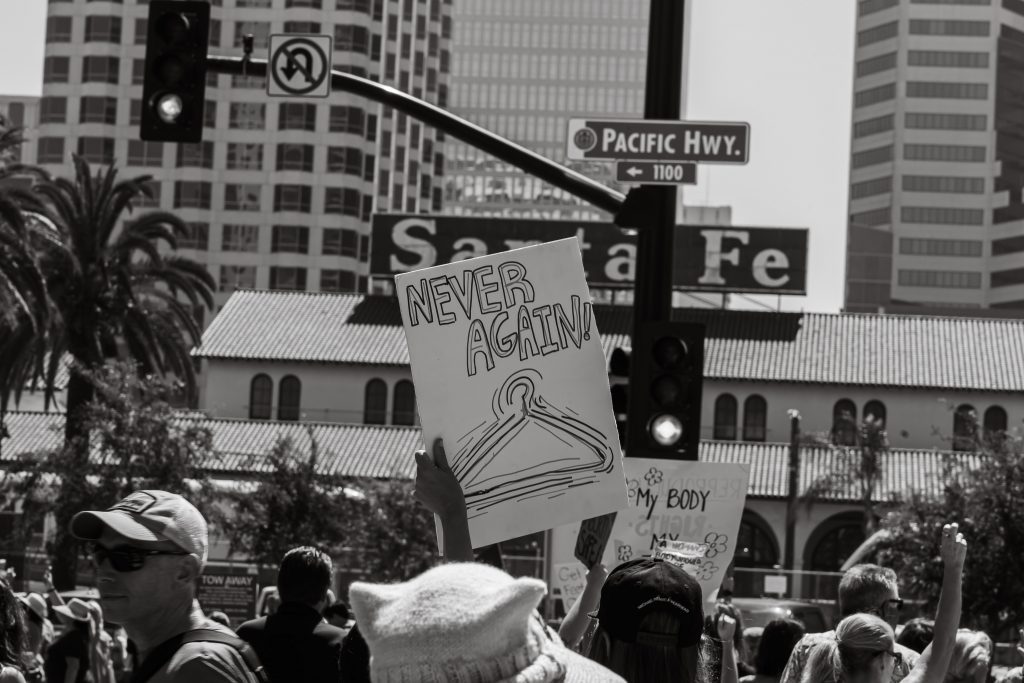 In a bizarre turn of events, Roe v. Wade was overturned nearly 50 years after being instated. The Supreme Court made its decision in June 2022 to the shock and dismay of women all over the country. Protests raged as women asserted that their reproductive rights and bodily autonomy were suddenly being threatened again.
A domino effect ensued with health clinics being forced to close and women traveling out of state for abortions. Why the issue re-emerged after decades of relative quiet isn't quite clear, but as usual, the right and left have polar opposite opinions.
Conversion Therapy was banned in Canada.
Just as 2022 kicked off, word spread that Canada would be criminalizing conversion therapy.
Religious groups popularized the idea that homosexuals could be converted into heterosexuals (aka 'praying away the gay'). Many advocates of the bill say it goes a long way in protecting the rights of the LGBTQ+ community. Let's just say it's probably a good thing that Canada decided to do away with this unique type of "therapy" once and for all.
Natural disasters ensued around the world.
There were countless natural disasters in 2022, stoking concerns that the consequences of climate change have finally arrived. Some of the deadliest of these disasters were floods affecting India, Afghanistan, Africa, Pakistan, and Brazil. Meanwhile, a moderate earthquake rocked Indonesia and East Africa was burdened by an intense drought… just to name a few.
With nations lacking the emergency supplies to deal with such large-scale catastrophes, climate experts are worried these events will only become more commonplace as the world heats up.
Americans love marijuana, not cigs.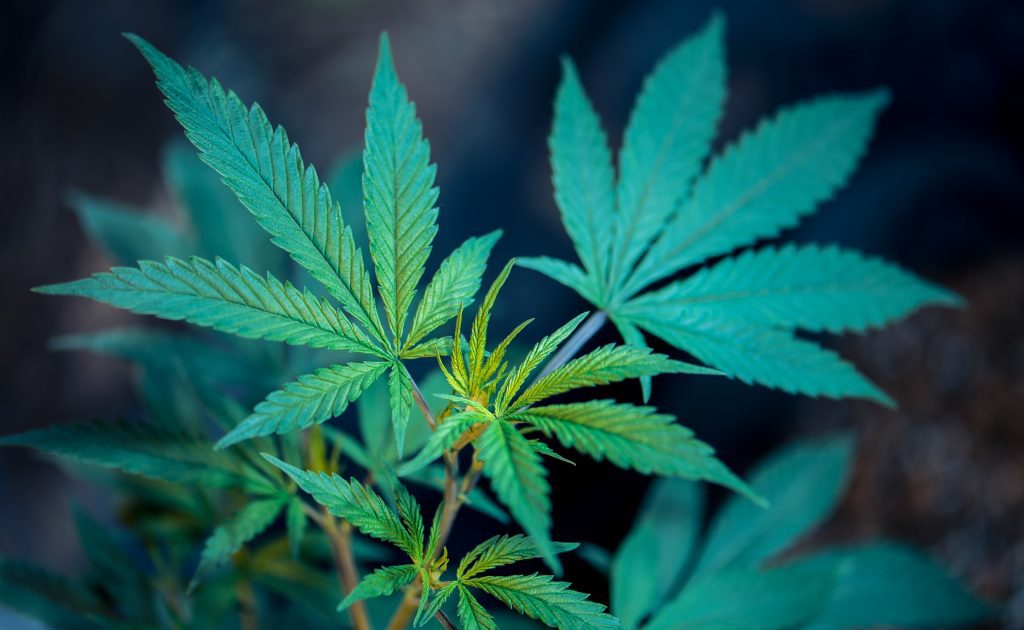 Depending on your views, you might consider this one a progressive step in the right direction (or a terrible epidemic that has befallen our nation). In 2022 it became official that more Americans smoked marijuana than cigarettes.
The decrease in carcinogenic cigarette smoking is an unarguable win, but opinions about pot are typically more nuanced across the population. Most states have now legalized medical marijuana and many have legalized recreational marijuana. Basically, America as a whole is embracing the plant while dropping their cigarette habit.
A Neanderthal family was discovered.
…No, unfortunately not alive. Thousands of years ago, a Siberian cave housed what researchers believe was a Neanderthal family – a father, teenage daughter, and several other relatives. They were able to extract the ancient DNA from the teeth and bones found in two different Russian caves.
While these aren't the first Neanderthal remains ever found, it's the first group living in close proximity during the same timeframe, giving researchers much more detail to work with. The landmark discovery will likely give us a better picture of what life was like for these ancient humans.
It's certainly not everything, but those are some highlights from 2022. Whatever your thoughts on this past year, we're wishing you a wildly successful 2023. Cheers!
Did I Receive A Pell Grant? The Game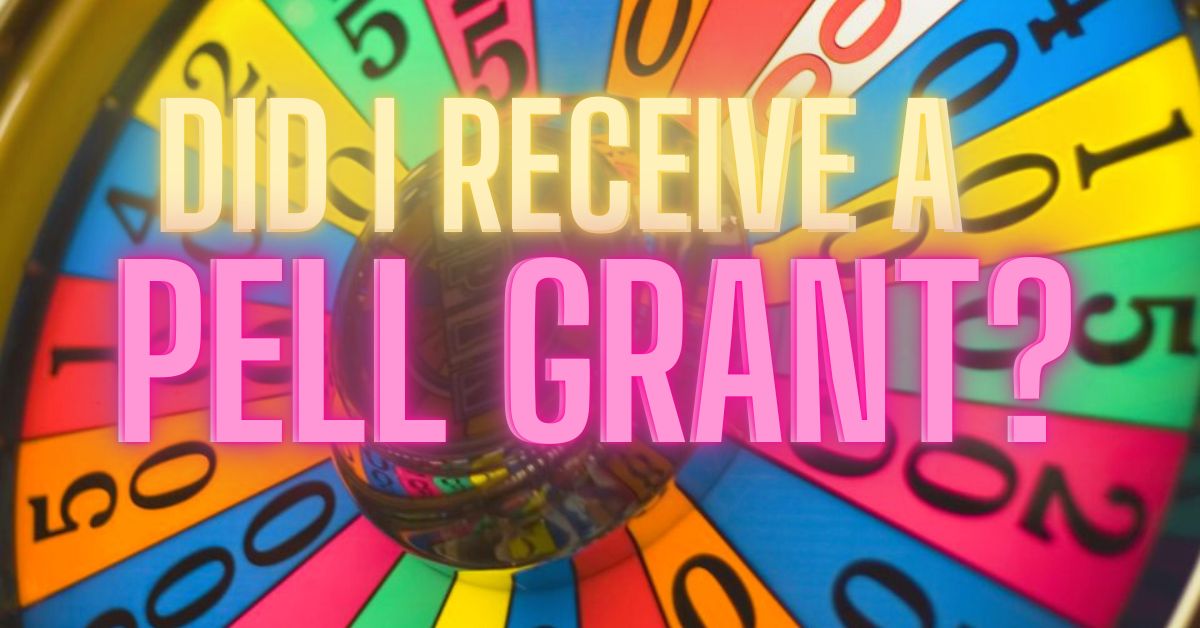 Hello indebted ladies and gentlemen! It's time to play our favorite game we didn't know we could play, "Did I Receive A Pell Grant?"
*audience claps and cheers*
"In keeping with my campaign promise, my Administration is announcing a plan to give working and middle-class families breathing room as they prepare to resume federal student loan payments in January 2023."
Ever since President Joe Biden announced that he would forgive up to $20,000 (for those earning below $125,000 as a single filer) to those who received a Pell Grant, everyone has been wondering:
"What in the hell is a Pell Grant and did I get one?"
Are we ready to play? Click here! But you'll have to wait! Because there's a waiting room…
While we wait…
What Is A Pell Grant?
Pell Grants are need-based federal grants awarded to college students. They do not need to be repaid BUT many Pell Grant recipients also applied and possibly received additional student loans in order to pay for education.
These are the largest source of federal aid. Recipients make up more than 60% of the borrower population. According to The White House, up to 27 million borrowers are now eligible to receive up to $20,000 in relief!
Are you one of the 27 million? Let's find out on…
Did I Receive A Pell Grant?!
First, a word from our sponsors:
And We're Back!
Now that the waiting room has finally opened up, let's find out if we've won Pell Grant relief!
*audience claps and cheers* *they are so excited*
First, log in.
Then, check your FSA Dashboard. That will show you your aid via "My Aid." There will be two charts for you to view. One reads "Loans" and the other reads "Grants."
To find out whether your loans are Pell Grants, simply click "View Details."
And that's it, folks! Seriously, that's it. That's our game for today. We're finished. I know, it's not much of a game, but we try and have fun here.
Are you a winner of Did I Receive A Pell Grant? Awesome! Or not!
Congrats to all our winners! Get that relief and attempt to live a life of slightly less debt!

*roll credits* *audience goes absolutely nuts*
Is The AI Image Generator Trend Overblown?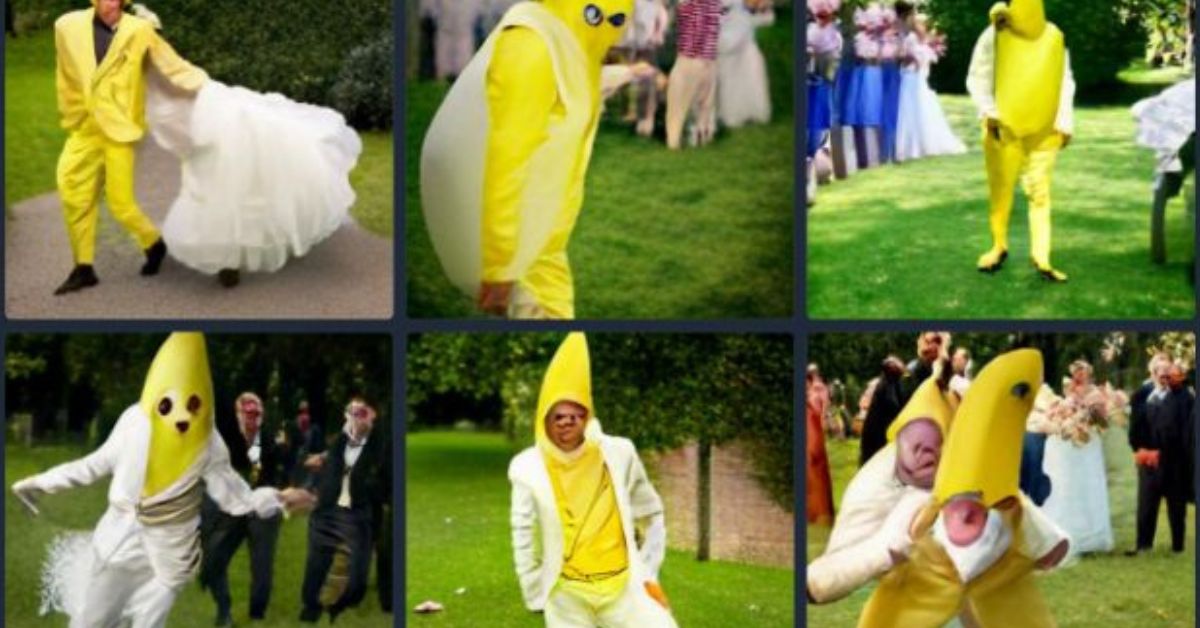 If you've seen any of the hilariously disturbing results that came out of DALL-E 2, you may know what we're talking about when we mention an AI image generator.
The AI image generator trend has been blowing up as of late – and it's easy to see why. We pop our stupidest fantasies into a prompt and out pops all sorts of hilarious nonsense. You'd put in a prompt, say, "man in a banana suit crashes a wedding," and out pops:
Sometimes it's funny, sometimes it's a dud, and sometimes it's eerie…
What began as a crude attempt at artwork by a machine has developed into some seriously credible works of art. If I were a freelance artist, I might find some of those results a tad unnerving. But how good is an AI image generator really? Is this just the latest tech trend that will go nowhere? Or is this something more disruptive to the industry?
We tested some of them and find out exactly what these things are capable of. To level the playing field, we decided to use the same three prompts for all AI image generators:
Disco dance party
Couple walking under an umbrella in the rain
Despair
C'mon, don't you want to see an AI's take on despair? Here's what we learned about AI image generator quality.
DALL-E is the popular girl. She's the one we see all over Twitter featuring hilarious nightmares of muppets in horror games and various condiments testifying in court. Let's see how DALL-E 2 does with our brilliant prompts.
Disco dance party
That's pretty much what I expected. Nothing crazy, nothing hilarious, just a good ol' gay disco party.
Couple walking under an umbrella in the rain
Alright, a little lame for my taste but this adequately follows the prompt. B- except what is going on here:
Yikes…
Despair
Okay, I'd say it nailed the prompt here.
Owner'sMag Grade: B, as expected
Moving on.
NightCafe, while it sounds like a sweet hangout joint for night shift workers, is a popular AI image generator. It has more options than DALL-E mini and appears to be far more artistic. The downside is you need to use "credits" in order to use the AI.
Of the choices available, we're going to pick the most popular one "coherent." And there are even more choices on what style you want (oil painting, cosmic, sinister, candy, cubist– it's a lot). For the sake of this experiment, let's try to go with the contrast between prompts and style. Just for giggles.
Let's see how this AI image generator spits out a prompt.
Disco dance party (Sinister)
I'm both terrified and intrigued.
Couple walking under an umbrella in the rain (3D Game)
Are those figures in the background human? Chesspieces? B*ttplugs?
Despair (Synthwave)
Okay, I LOVE this. This is what despair looks like on molly. I'm printing it and hanging it in my house. Done.
Owner'sMag Grade: A
I don't exactly love the name, but Artbreeder is another popular AI image generator. It doesn't do anything particularly unique from other image generators but it's certainly one of them. It's also got a bit of a juvenile webpage design which I also don't love. But. Whatever.
A plus, however, is that images generate pretty quickly given the prompts. That in and of itself is kinda cool.
Disco dance party
This looks as if Lady Gaga's Chromatica Ball were a nightmare.
Couple walking under an umbrella in the rain
It's like a Gap commercial that had a stroke.
Despair
Okay, wow. That's horrifying. It's like the surface of an asteroid has a demon face. Good god, get me away from this nightmare. I absolutely love it.
Owner'sMag Grade: A
Deep Dream Generator is the kind of name for an AI image generator I can get behind. This one is by Google so it was probably created by some smart nerds. Unlike the others, you have to upload a starting image – I think that's kinda lame but fine. I will be Google Image Searching the same prompts and picking the most appropriate, non-stock image.
You have to pick between "Deep Style," "Thin Style," and "Deep Dream." For these prompts, we're going to choose "Deep Style," because I like imagining the voice of Isaac Hayes saying "Deep Style." You also have to select another style after that. This is more work than I'd like to put into an AI image generator but here we are.
Disco dance party (Graffiti)
This looks dated.
Couple walking under an umbrella in the rain (Colorful Abstract)
It looks like it's made of cheap taffy.
Despair (Renoir)
Deep Dream Generator sucks. None of these are impressive. This is some 2008 photo editor bullsh*t.
Owner'sMag Grade: F, horrible. I'm annoyed.
Okay, back to a simply used AI image generator. Unlike the others, you can customize these images after if you so choose. Me? I don't care enough to edit these. This is just a silly experiment.
Anyway…
Disco dance party
Very similar to DALL-E 2. Not impressed.
Couple walking under an umbrella in the rain
I ran out of free credits. I'm not paying for more. I have a mortgage to pay.
Despair
This sucks. They only allow you one free image.
Owner'sMag Grade: C-, coulda let me create more but…
Moving on.
First of all, I love the name. StarryAI advertises itself as a free NFT maker but I couldn't care less about non-fungible tokens. I'm just here for the images, alright?
On StarryAI, you pick between two AIs: Altair and Orion. Altair creates "dream-like images" and Orion creates "unreal reality." I'm going to pick the "unreal reality" because that sounds cool.
Like the others, you pick a style that follows. I'm going to be sticking with the contrast theme.
Disco dance party (Lovecraftian)
Yes. Brilliant. Horrifically awesome.
Couple walking under an umbrella in the rain (National Geographic photo)
Well, if that ain't atmospheric as hell.
Despair (Cinema 4D)
This is the most optimistic portrayal of despair I've ever encountered. Don't you love irony?
Owner'sMag Grade: A
Finishing off our clusterf*ck of an AI image generator list is WOMBO Dream – easily the winner in the name department. It may be a Canadian company but I hear WOMBO in an Australian accent.
Like the others, you type a prompt, select a style, and generate. WOMBO prompts a couple of stock images for the AI to frame its creation. I picked a cool escalator photo.
Word on the net is that WOMBO is the best of all the text-to-image AIs currently trending. Is it? We shall see.
Disco dance party (Malevolent)
Oh my god, I love it. Stunning. Iconic. Gorgeous. Print it. It's mine.
Couple walking under an umbrella in the rain (Ghibli)
Very muggy, but in the coziest way.
Despair (Ukiyoe)
I don't know what I'm looking at and that's precisely why I love it.
Owner'sMag Grade: A
Funny, I find myself analyzing art created by artificial intelligence the way I would art created by a human.
Could text-to-image be the hint of things to come? Is this proof that machines can have a soul?
Boy, if I were a freelance artist I'd be irked.