Ways to Outline and Focus on Your Writing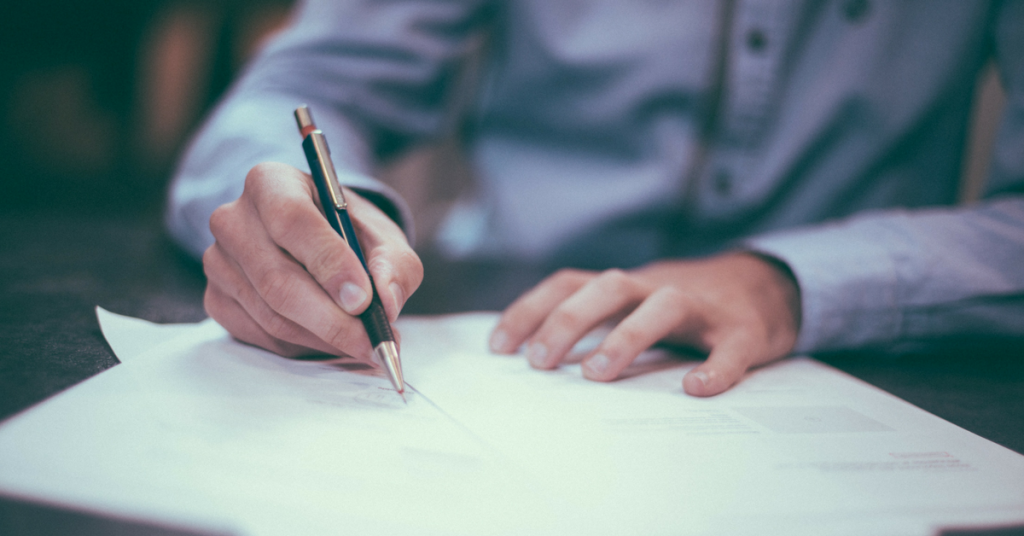 No matter how long you've been writing, getting started or finishing can be challenging. Professional writers still get writer's block or freeze up when looking at a blank page, despite their years of training. Even if you just want to write to express your feelings, it still takes discipline to put words on a page. If you want to become a more productive writer, here are some tips that help get the job done.
Writing Time
It is not really a surprise to find out that most writers write in the morning or at a time when their energy level is at their peak.  Writing time differs from writer to writer, but many of them dismissed the notion of setting aside a specific amount of time to write.

Guardian columnist Oliver Burkeman

for example said that he spends time writing a page and a half before launching into his work day. The words don't have to be about your project or book. It can be about anything. The idea here is to get your mental gears going. Think of it as a warm-up before a workout.
Detailed Outline
Creating a detailed outline sounds like something you did for your high school research paper, but it helps get ideas flowing. Journalist

Shane Snow

shares that he breaks down his writing into smaller pieces, whether it's a short article or a full novel. He says that writers get a psychological reward from tackling smaller pieces of a big project. Breaking down work also keeps you motivated to move forward.
Always Be Ready
Sometimes inspiration sparks out of the blue and words spurt out. When this happens, you have to be prepared.

Sarah Wendell

, author of a widely followed romance blog, says that "word labor", an experience she links to having children, can strike anywhere, and her mind suddenly bursts with words that need to be written. When this happens, she stops whatever it is she is doing and takes out her phone or a notepad and starts writing.
Social Media
The internet is widely used by authors and writers for research. It is a good tool to have around, but can be distracting, especially with social media.

Process: The Writing Lives of Great Authors

author Sarah Stodola shuts down social media completely by using a tool called

Freedom

.
The Right Place
Finding the right place to write is essential if you want to get your writing done. Shane Snow says that for his book

Smartcuts

, he got the bulk of his writing done in a corner table at a Starbucks. Author

Joanna Penn

also shares that she finds it easier to write in coffee shops compared to her apartment. Environment is critical when you want to write. Find a place where it is easy for you to concentrate so that you can write more.

Hopefully these writing "hacks" will get you in the mood to write. Getting started and finishing is an ongoing battle, but having plans to help you fight along the way can make the job a bit easier.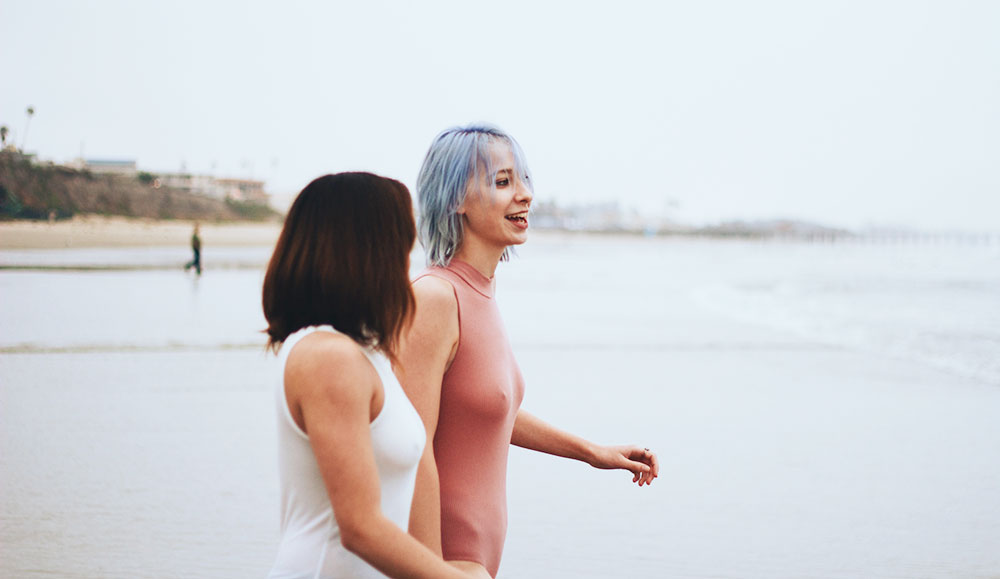 Do you know how to ask for a favor? Asking for a favor might be hard especially if you're the independent type. Like it or not, we need to ask favors now and then if we want to succeed. Favors have varying degrees from the very easy: "please come to the conference call tomorrow" to the onerous "please introduce me to your contact at Apple". Lucky for you, people like doing favors. Studies show that people comply with requests to avoid awkwardness and it also suggests that favors are less of a burden than we think.But regardless of studies, asking for favors can still feel strange. Therefore being deliberate in the way you ask a favor can make a big difference in the outcome. When asking for a favor, remember the following:
Set the stage: "I need to ask a favor"
Provide reason
Provide means of escape
The phrase, "I need to ask a favor" is a very powerful verbal contract. It also implies reciprocity. If you help me now, you can ask a favor from me in the future. This two way relationship of give and take acknowledges that the favor is not totally one-sided. But aside from this, it also makes the other switch gears into receiving mode. This will give your friend time to have an "uh-oh" or "happy to do so" moment. Consider these:"Friend, can you cover my shift tonight? I'm not going to make it due to an emergency" or"Friend, I have a favor to ask. Is it possible for you to cover my shift tonight? I have an emergency".In the first scenario, the friend is off guard and might feel that he has to do the favor. In the second scenario, setting up the stage to ask the favor gives your friend a second or two to decline or accept the favor.
The Reason
According to Robert Cialdini's book, Influence; giving a reason to your favor increases the chances of a positive response. If you know how to ask for a favor be sure you're providing a reason makes people react positively even if the reason is makes no sense to the request. People like to know that they are being asked something. If you're asking a millennial for a favor, consider reading this article  about
5 things you need to know about Millennials
. It'll give some insights on what makes millennials tick.
The Escape Clause
When learning how to ask for a favor, it's good to keep in mind an Escape Clause. People are inherently good especially when they are asked to comply with a request. This is because giving is better than receiving. However, when you ask a favor your goal is two-fold: getting what you want and making the giver feel good about helping. The best way to do this is to provide and escape clause so that your friend can graciously decline in the event that they cannot do you the favor. Remember you are giving them the choice to comply. You are not commanding them.
Good Escape Clauses Include:
"I understand if you can't help. But I thought I'd ask".
"I understand if you can't come because you're busy".
"I would like an introduction to your friend from Apple but I understand if it makes you uncomfortable".
Friends and colleagues cannot always come through when you ask them a favor due to a variety of reasons. However, you can always ask them favors with grace and gratitude so that you maximize your chances of getting what you want. Hopefully you will be able to pay back the favor once they ask something from you.
Weekly Productivity Hacks To Get You Going At Work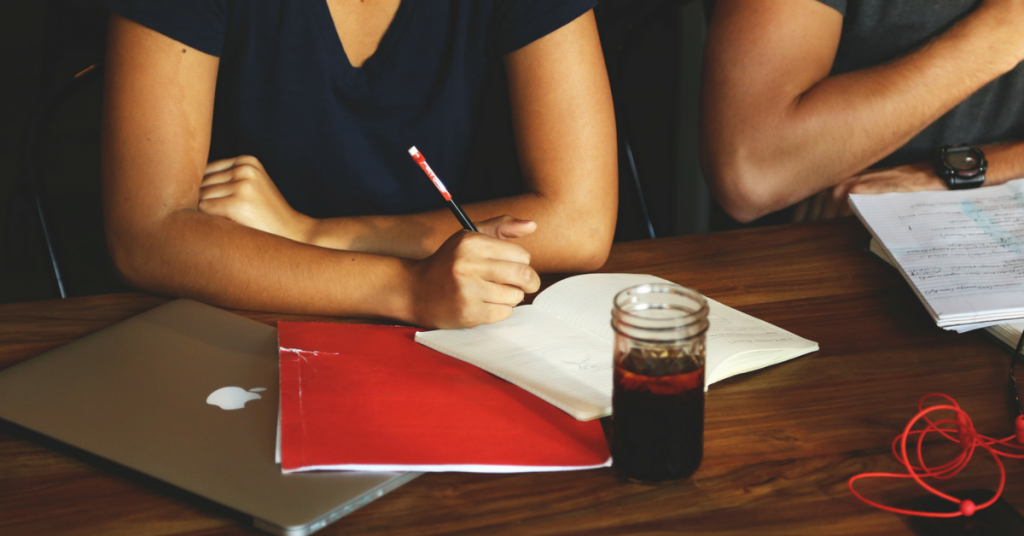 At some point of the day while sitting at office, a feeling of losing all focus and not being productive at work can creep up on us. We pick up our phone, surf through some messages, reply to some, and see an extensive list of things to do. But, it seems that the focus just isn't there. The inability to consistently produce results takes a toll on our daily lives. Most of us have spurts of productivity, then stops. This is what holds us back.If you want to succeed and grow, it is imperative that you must be productive most of the time. We cannot have one or two productive days in a week and remain low for the rest. We need to understand the reason to why we are unproductive. Whether it is because of poor time management or our inability to focus, low output never helps.  To overcome this problem, there are certain productivity hacks or workaround methods to increase productivity.Listed below are some weekly productivity hacks.
Set daily goals
Plan your day well and set up goals for that day. This will help you in alleviating the stress and anxiety of having to juggle multiple tasks on a single day.
Exercise in the morning
All working professionals and entrepreneurs spend long working hours in front of computers and laptops. It is essential to exercise a bit in the morning to keep the mind and body fresh and active for the rest of the day.
Time management
This is the most important hack. Prioritize your tasks in order of priority, and set a time limit to finish them so that you don't feel overburdened at the end of the day.
Avoid Micromanagement
Empower your employees and make them feel that they are all an equal part of the team and responsible for the tasks assigned to them.
Make a note
It is always better to make a note of things to remember as soon as they pop up in your mind so that you can manage them when you have time. You can use a notebook or a digital to-do list for this.
Know yourself
It is important to know the time when you are at your peak productivity level during the day and schedule the most important task during that time.
Ignore the Internet
This may sound tough, but it is achievable. Choose a particular time of the day when you can completely cut-off from the Internet. Checking messages, social media notifications, or the news are distractions and an overload of information. You will get more time to work productively if you avoid these distractions for some time.
Knock-out simple tasks as soon as you can
Complete an easily doable task or reply to an email then and there rather than keeping it pending. This will reduce your to-do list quickly.
Take short breaks
A short break to rewind and recharge actually alleviates the mind and helps in bringing back the focus.Lastly, keep one day in a week for tasks which you have been longing to do.These simple changes can make a big difference in how effectively you work each day.
5 Sales Tactics That's Proven To Work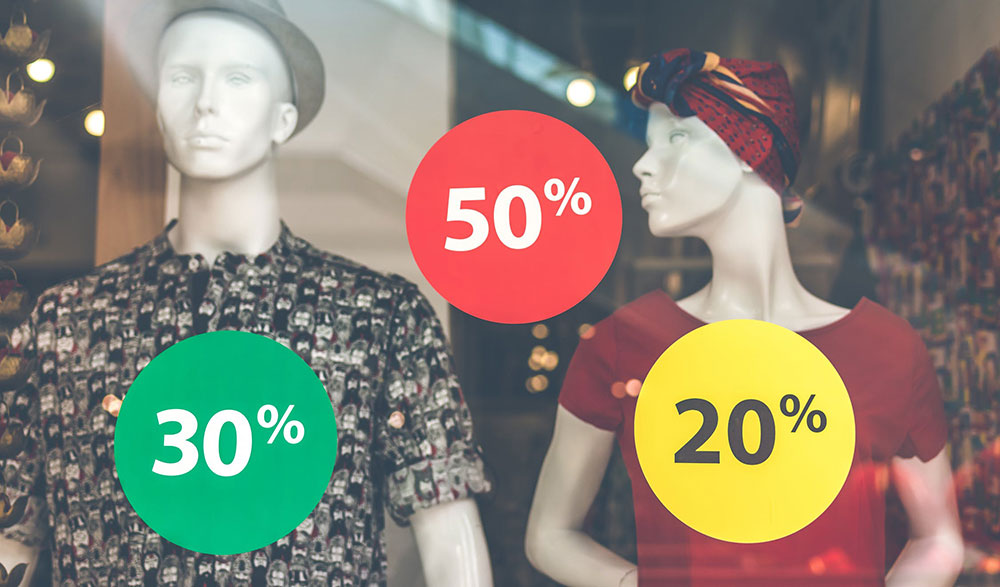 Sales is the oxygen to your business. Without sales, you wouldn't have a business. In order to achieve the next milestones in your business, you need to first achieve your sales goals. And sales' success fluctuates every year, with every season, and with every industry. It's so inconsistent it's hard to keep up with. We get it, sales is difficult. And when push comes to shove, you can always rely on the following 5 sales tactics that's been proven to work since the beginning of time.
Ask Your A Sale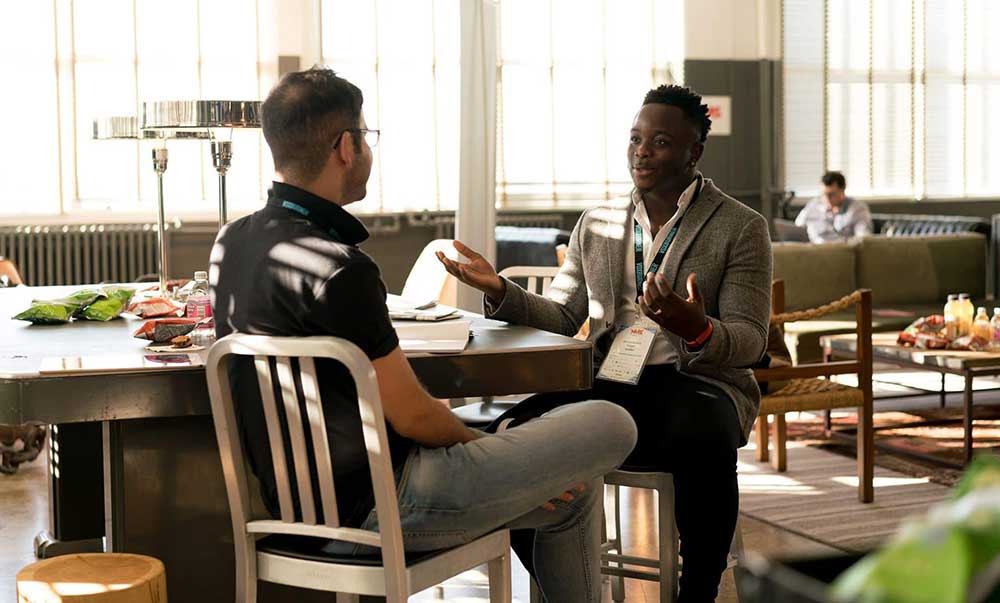 Yes, that's right. The oldest sales trick in the book, literally just ask. Sometimes we're intimidated by rejection or scared of the prospect of being turned down and killing the day. But you have everything you need right now to get started. If you absolutely NEED to get a sale in, no better strategy than to simply begin asking for a sale. Get our your phone and start texting. Log onto
Linkedin
or social media and begin sending messages. Go through your inbox and setup meetings with old friends or prospects you haven't connected with in a long time. You'll be surprised how well simply asking can work.
Give Something Away For Free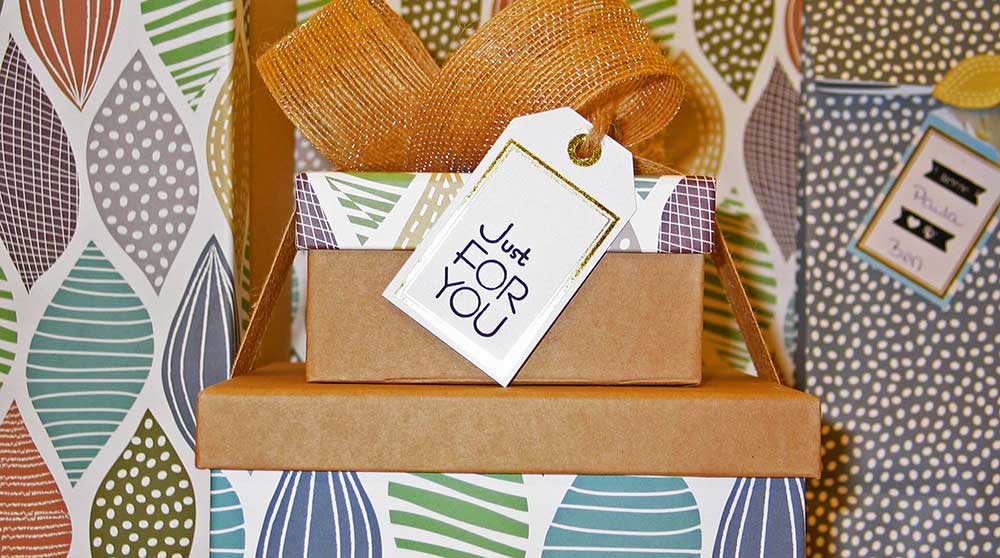 Everyone loves free. Think of something of value you can give away for free that could either get you publicity, leads, or at the very least a backlink to your website. Connecting with other organizations and offering something for free is a great way to bridge mutual connection that otherwise couldn't have happened. But make sure the thing you're giving away actually has value and that you get something in return. You don't need to get a sale in return, but as long as you're receiving something back that makes it worth the investment. Sales is a slow game, and these early investments can pay back big time later.
Sponsor An Event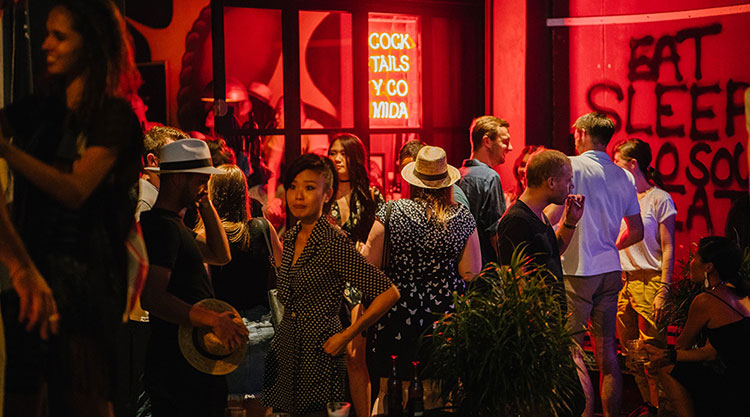 Choose an event that has your target audience and ask to sponsor it. If you're on a low budget, ask if you can offer an in-kind sponsor by trading your service/product (see above). But just having your logo at the event or on their promotional materials simply won't be enough. You need to be at the event and help get your name out there. Make sure you get a table or a spot where attendees can see you and your business. And setup your table up in a way that lets you get people's information to be used for prospecting later. You are there to get more business after all.
Run Online Ads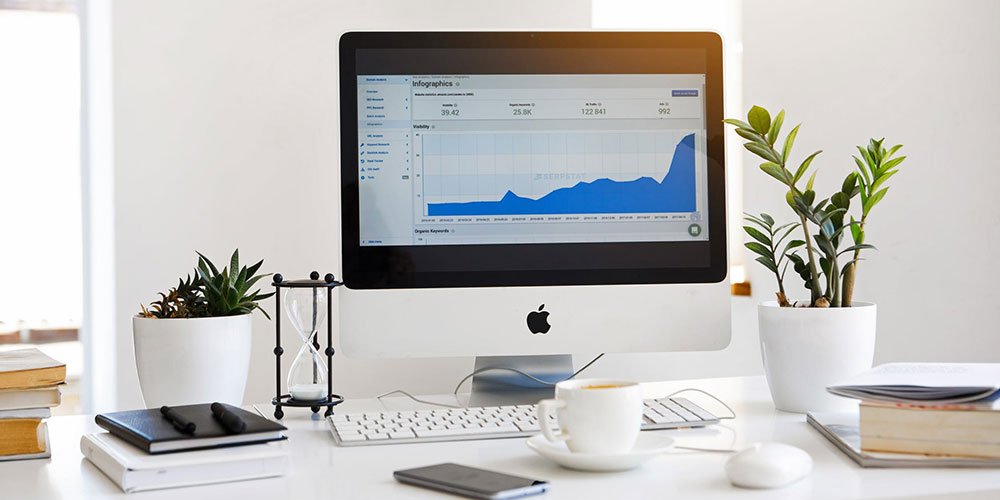 If you have some budget to play around with, run some advertisements on
Google
or
Facebook
(or both). Running ads can be expensive and tricky if you don't now what you're doing. You will need the proper copy written along with some appropriate graphics in order to convert better. If you're on a smaller budget and can't afford to hire a graphic designer, we recommend
Penji
. It's an on-demand graphic design platform that lets you work with a designer and get as much graphic design work as you want done for a flat monthly rate.  When you have your ads completed, make sure to have your entire
sales funnel
mapped out so you're able to capture leads and ultimately convert them.
Build Strategic Partnerships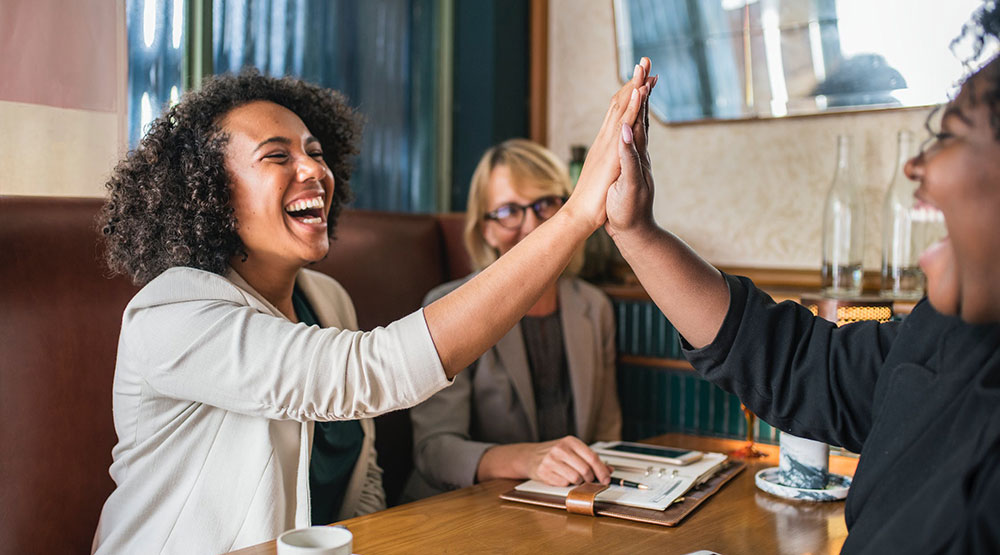 Depending on what your business is, building strategic partnerships can be a great way to introduce your product/service to customers who may already have the need. A partnership should be mutually beneficial, not a one way sales street. Be sure you have something to offer to your partners and that the benefits are mutual between you two. If a customer already trusts that business, they're more likely to trust your business when introduced through the proper channel. It will save time and money from advertising, so long as you have something to offer your partner in return.These aren't the only strategies that are viable and proven to work. But if you're looking for something to kick you into high gear and get moving, start with these and see where they lead you. Sales and marketing isn't any single action or strategy. You won't succeed if you just try one tactic to get sales. You'll have to experiment and explore all your available options. And just because it doesn't work now or doesn't work during this time of year, doesn't mean it doesn't work. You'll have to factor season into the equation. You can read this article for more information on
sales and learn the secret of consistent sales
.