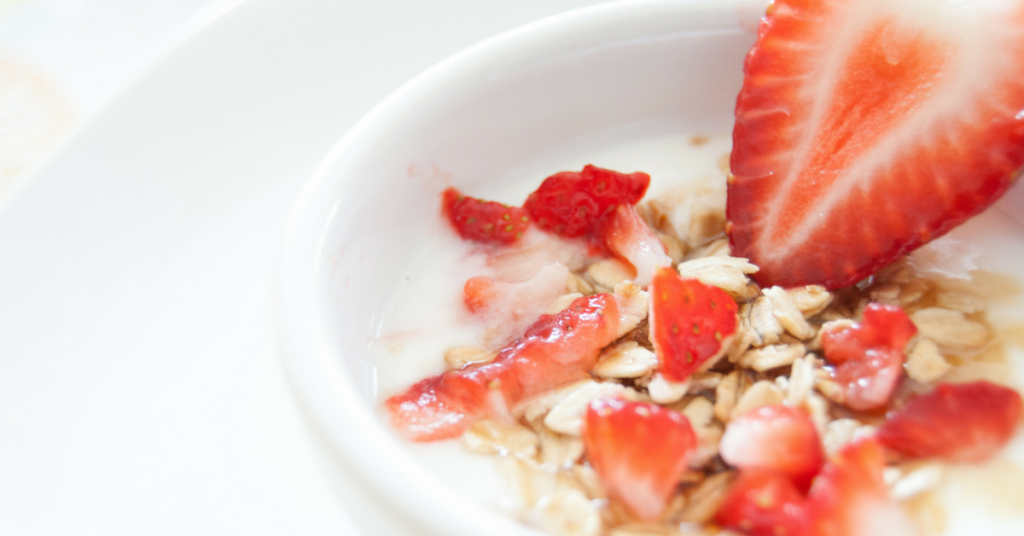 Eating right is a good way to stay healthy. But did you know that the right kind of food can also help boost your memory? Just like other organs in the body, the brain needs vitamins and minerals to keep it from deteriorating too quickly. In fact, research shows that eating the right kind of super foods can help keep off Alzheimer's disease and dementia. Here are foods to eat to help keep your gray matter healthy and boost memory.
Whole Grain
Your brain cannot work without energy. The ability to focus and concentrate comes from an adequate supply of energy. Give your brain the energy it needs by eating whole grain food with low glycemic index so that glucose is slowly released to your bloodstream to keep you mentally alert all day long. Eat brown whole grains like granary bread, pasta, cereals and rice.
Tomatoes
There is evidence to suggest that lycopene, an antioxidant found in tomatoes can help protect against free radical damage that causes dementia and Alzheimer's. Eat cooked tomatoes with olive oil to help with absorbency.
Blueberries
When you're craving for some snacks, blueberries are a healthy alternative to chips and cake. Evidence gathered by Tufts University suggests that blueberries are effective in delaying short term memory loss. Blueberries are easy to come by but if you can't find them, fruits and vegetables with red or purple coloring carry anthocyanin, the same protective compound in blueberries.
Oily Fish
Essential fatty acids (EFAs), particularly Omega-3 fats are important for healthy brain function, heart, joints, boost memory and overall well being. Good sources of EFAs include flaxseeds, pumpkin seeds, walnuts and oily fish. The most effective Omega-3 fats occur naturally in fish like mackerel, trout, sardines, kippers and salmon. Increased intake of these foods can also help protect against Alzheimer's and memory loss.
Broccoli
Vitamin K is known to enhance brain power and cognitive function. One of the best sources of this vitamin is broccoli because it is high in a substance called glucosinolates. It helps to slow down the breakdown of the neurotransmitter, acetylcholine which we need for the central nervous system to work properly and to keep our brains and boost memory.
Nuts
Vitamin E found in nuts can help prevent cognitive decline. Aside from nuts load up on leafy green vegetables like asparagus, olives; eat plenty of whole grains, seeds and eggs.
Sage
Sage has long been associated with improving memory and focus. Most studies focus on the benefits of sage oil. However, you can add fresh herbs to your diet or add it at the last stage of your cooking to preserve the beneficial oils.
Avocado
Eat more guacamole or avocados because it is a rich source of Vitamin E. Avocado is rich in powerhouse vitamins E and C, formidable antioxidants associated with lower risks of developing Alzheimer's. Seeds like sunflower are also rich in Vitamin E.
Red Wine
Studies show that people who consume a moderate amount of red wine regularly could be at a reduced risk of developing Alzheimer's disease. New research also shows that red wine prevents age-related memory loss.
Exercise
You can't eat it, but research shows that regular exercise is important because it changes the brain to improve memory and thinking skills. Studies suggest that moderate to intense exercise can slow down brain aging by 10 years while helping prevent cognitive decline.
The Ultimate Gift Guide For Entrepreneurs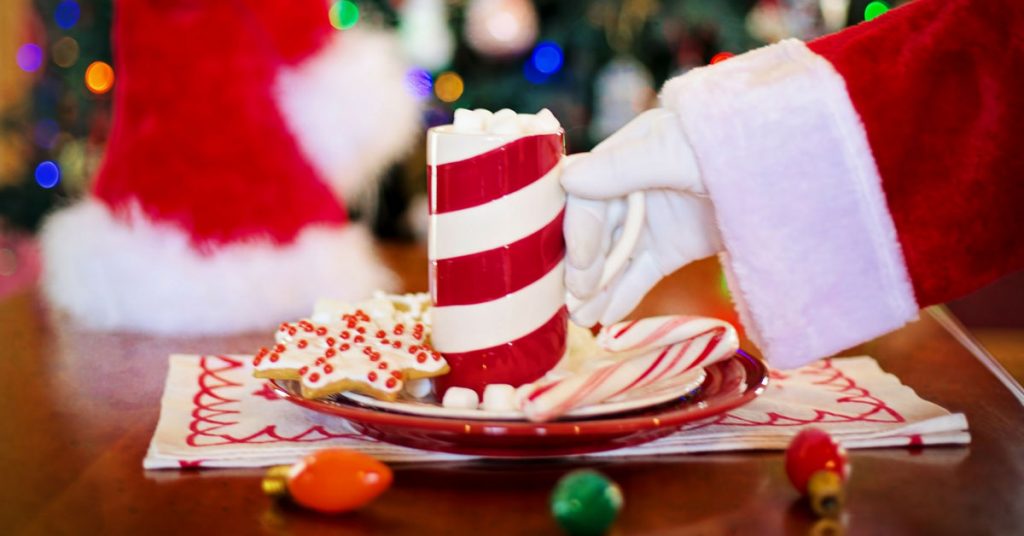 Here's a guide if you're seeking a gift for entrepreneurs in your life. The entrepreneur in your life is always pushing to be the best. This holiday, you can get them a present that will assist them in their venture. You can always take a look at the
hottest technology
this year, or perhaps you want to get them
something for their pet
. Whatever it may be, you'll be helping them enhance their lifestyle. The average entrepreneur is working every waking moment, growing their personal brand and building their business. We put together a Holiday Gift Guide that will help the entrepreneur in your life
crush it
.
Hyper Chiller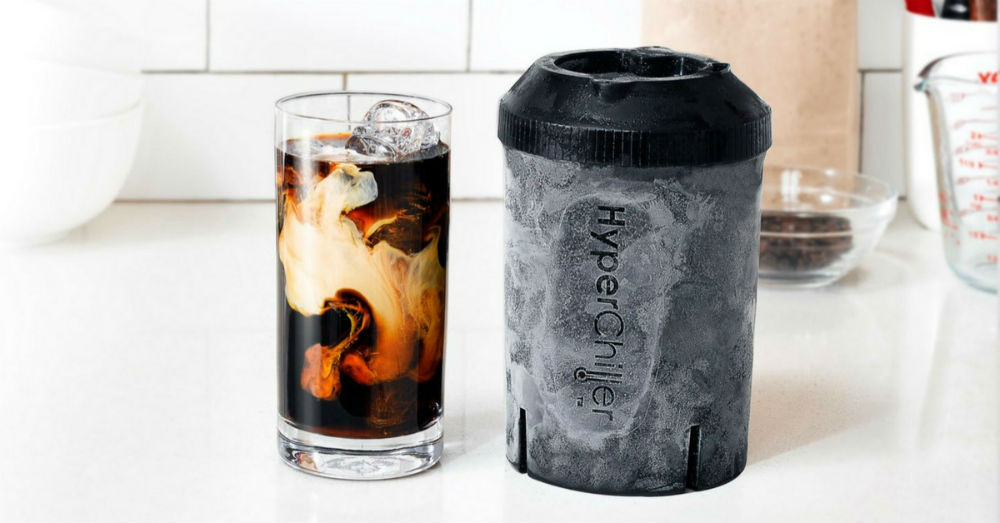 Have you ever wanted a cold beverage, but don't have the patience to wait an hour for your drink to chill?
Hyper Chiller
can fix that problem in
one minute
. It has a multi-chamber design that chills anything from wine, coffee, tea, or even shots without any dilution. This gift is bound to be frequently used and become a house favorite.
Travel Halo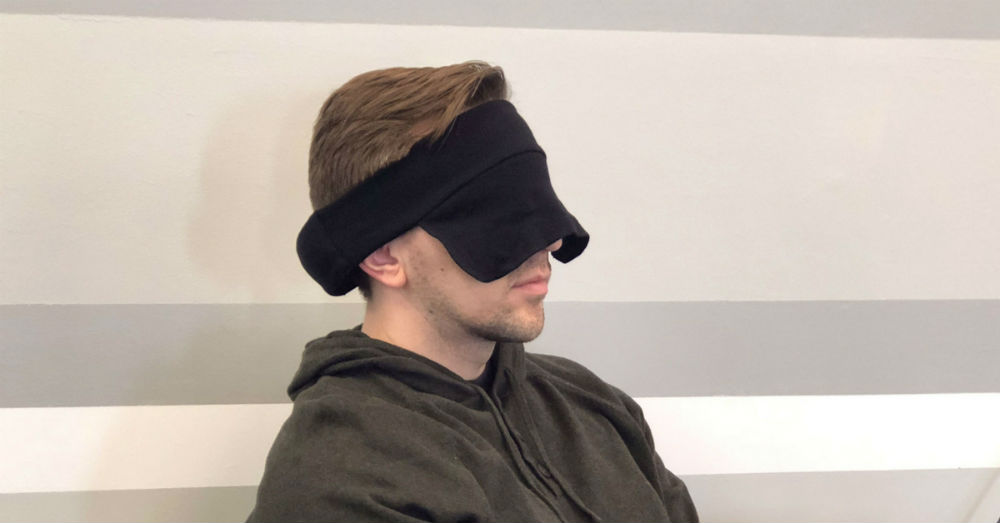 Perfect for the frequent traveler, the
Travel Halo
allows you to sleep comfortably no matter where you are. It's a less clunky alternative to the standard airplane neck pillow and is made to prevent your head from rolling while it's on. It is compact enough to fit into a carry-on, so you don't have to worry about space in your luggage.
Bellroy Notebook Cover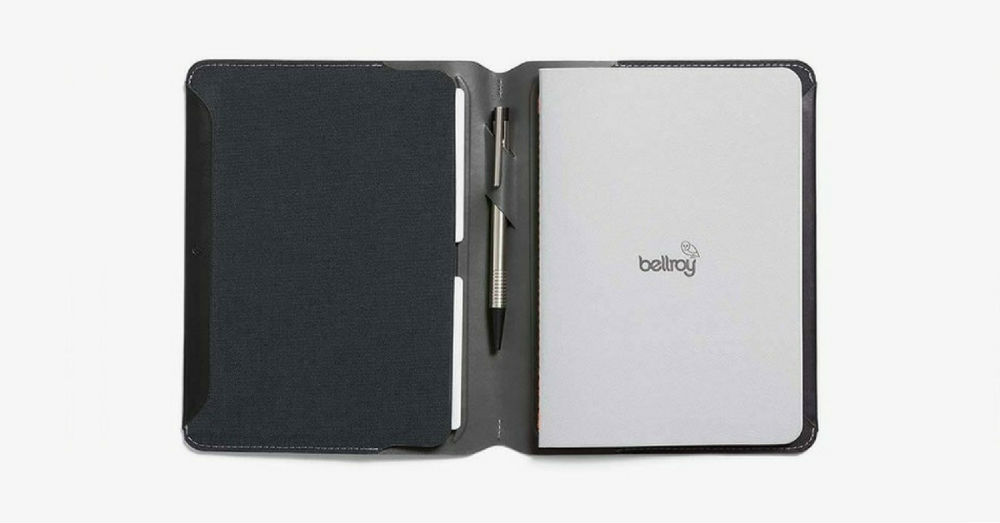 Another great gift for entrepreneurs. Do you know someone who's obsessively organized? The
Bellroy Notebook Cover A5
is a great accessory for their notebook or sketchbook. It can even fit a small tablet or e-reader. The leather is made of premium hides that have been tanned and dyed through to ensure graceful aging. This gift is great for the entrepreneur who is always networking and attending professional events.
DRIPO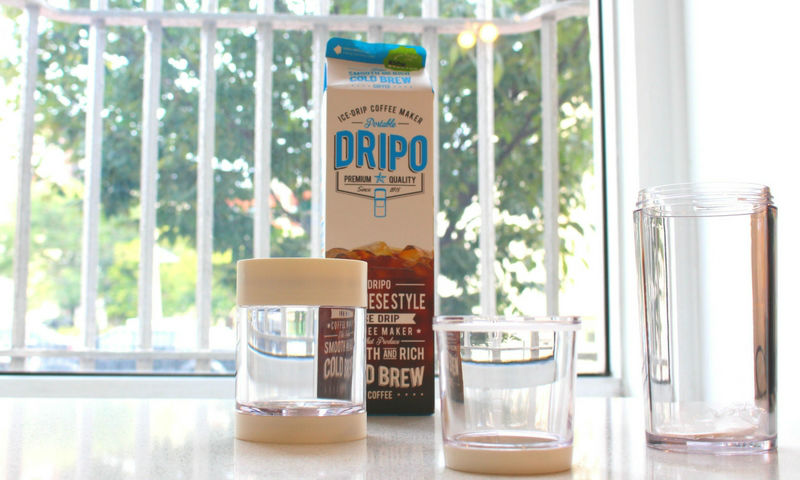 A fantastic gift for entrepreneurs who love coffee. This latest innovation in coffee has got caffeine addicts hooked on cold brew.
Dripo
has a proprietary slow-drip cold brew method that creates an old-world, bitter-free luxurious taste. The device releases 45 drips per minute, and a perfect cup of coffee is ready in about 2-3 hours. Dripo is ideal for the patient and those who appreciate coffee brewed to perfection. If you're looking for a gift for your company Secret Santa, this is it.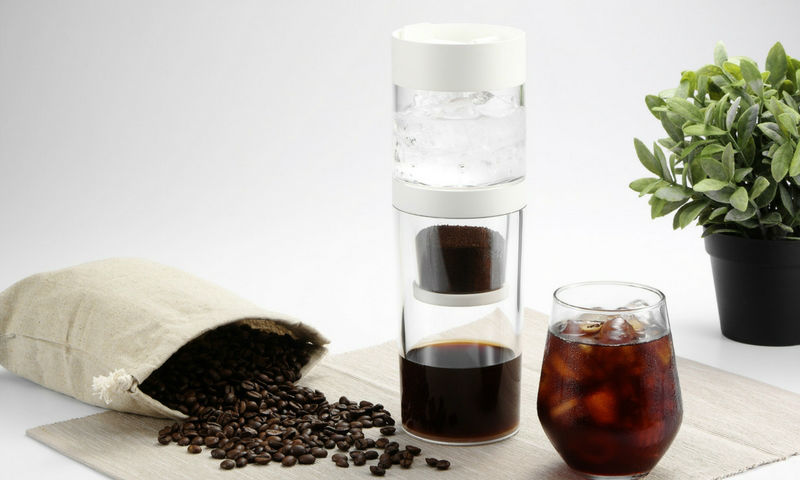 Portable Power Bank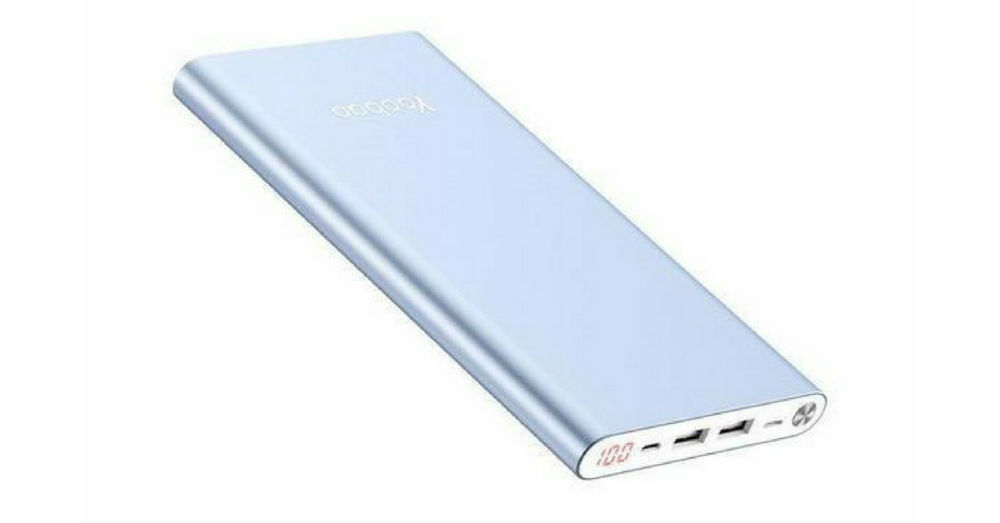 There's always that one friend that is constantly on their phone, complaining about low battery. Help them out by gifting the
High Capacity Portable Power Bank
. It has 7-10 full charges so they will never have to worry about their phone dying ever again. The power bank fits comfortably in your car, bag, or even your pocket! Both Android and iPhone users can charge at the same time, making it one of the most convenient charging banks out there. This is a great gift for entrepreneurs who are always on the move.
Adventure Assist Notebook
Travel efficiently with
Adventure Assist
. It is beautifully designed and perfect for organizing trips. Plan every detail of your journey beforehand and relive the adventure whenever you want. Adventure Assist is a great alternative to a conventional notebook or agenda. You can log your travels while you travel as well as have all your documents in the convenient pocket on the inside cover. Enjoy your dream trip over and over!
Espro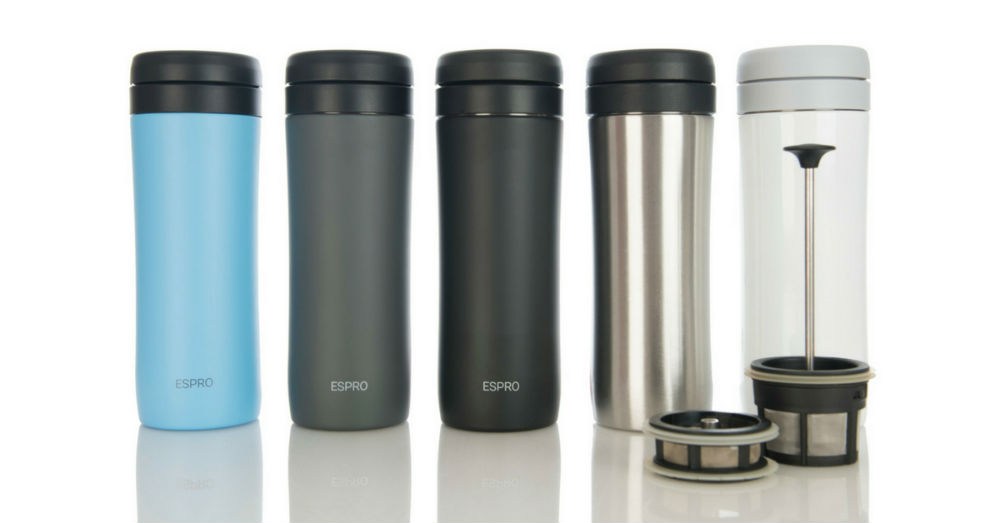 Take your favorite hot coffee with you, no matter where you're traveling. The French style two filter system in
Espro
leaves all of the flavor and none of the grit. Not only is it great for coffee, but you can also use Espro for tea too! It still goes through the double filtering system to provide maximum flavor. It is made of double wall vacuum insulated stainless steel and keeps your coffee and tea hot for 4-6 hours. You can venture to the ends of the earth with this travel press and be confident that you will still have your favorite cup of coffee.
Step Away From The Office To Boost Creativity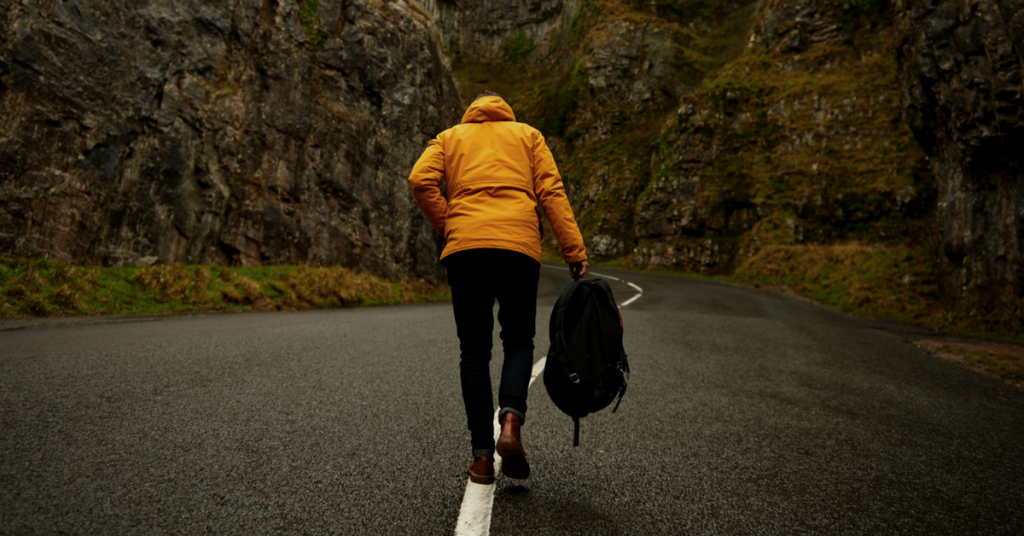 We have all faced a situation where we came across a mental block. We try to come up with an innovative idea or try to solve a problem, but that just does not happen. Hours of hard work at the office, meetings, or even dedicated effort in your office cubicle has led to no real positive outcomes. Then, after all that effort and frustration, you decide to take a break, go out of the office for a meal or drink, watch your favorite movie, or even choose to take a nap. Suddenly, creativity hits you, and everything falls into place as a result of which you see a clear solution to the problem lying in front of you. This "Eureka" moment solves all your problems in a jiffy.

The main reason behind this is that if you always focus excessively on the task that is given to you, then your brain won't be able to come up with interesting and unique solutions to your problems using the information stored in your memory. By taking a break from your routine (in the form of a walk, drink, or a nap), your brain is given the freedom to explore and search for possible solutions. So, whenever there is a problem which needs to be solved, let your gray cells relax and concentrate on the task at hand.Some of the reasons why you should take a break from your monotonous office life are:
It improves your creativity to a large extent
Whenever you realize that your creativity is not flowing out, you should definitely take a break and move out of your office premises. One of the best ways to be inspired and remove your creativity block would be to visit some new location. So, whenever you are unable to come up with any solution, having a meal outside could be one of the best options.
It is profitable for the business
If you leave your office due to a creative block, then coming back with a fresh chain of thought will definitely boost your productivity. This, in turn, proves to be very beneficial for the business you are working for. You can also easily tag your meal as a business expense which would make sure that your bottom line is always healthy.
It is the best way to know your peers
While you are working hard for eight hours in your office 5 days a week, it might take a toll on your health as well as your working relationships. Spending some time with your co-workers and getting to know them better away from all the work related stress will be beneficial for your mind as well as the body. One of the best ways of doing so would be by socializing outside your office. This would result in the development of new relationships and friendship and at the same time reducing your stress and refreshing your mind.
Ways To Make Downtime Productive At Work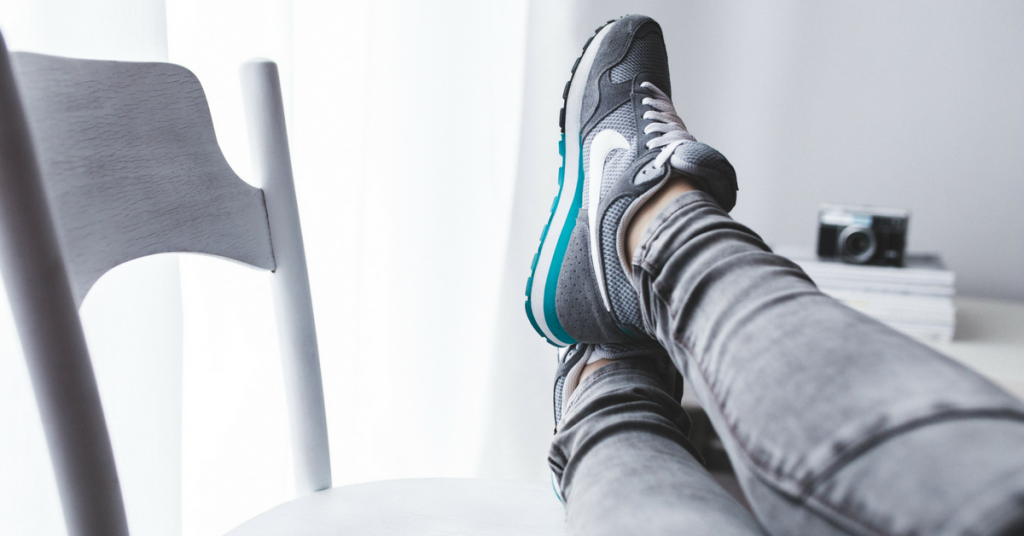 During your busy schedule at work, sometimes you can have a slow day. Almost every person faces a downtime or a slowdown at the office. This situation is uncomfortable for every worker, but you can convert this downtime into a productive period of your professional life. Now that you have finished a major project and enjoying a short break make sure you enjoy this downtime and pay attention to some long pending tasks. If you can utilize this slow down in a way that makes your downtime productive, you can get back to a new project with confidence and added vigor.
Organize your desk
Now you have some relaxing time to organize your desk. Organizing the desk does not need a full day. De-clutter the drawers. You can discard all the junk files, sticky notes, etc. Discard unused stationery. A clean desk brings in some new energy.
Develop a new skill
Learning and developing a new skill is important for your professional career. In recent times, there are endless online resources to help make your downtime productive. You can enroll yourself in an online course and enrich your resume. You can learn a new language or a new program language.
Plan
Spend your free time to plan your workflow for the coming week to make your downtime productive. If you can organize your meetings and appointments now, you can save a lot of time when you struggle to manage many things together.
Network
Networking with influential people from your industry keeps you updated about the latest trends and advancements. Build your own network and reputation for your future professional needs.
Build a rapport with your team
In normal working days, it is difficult to take out time to go out for lunch with your teammates or boss. If your team is having some down time, take the opportunity to build a rapport with your team. Listen to your team members and provide valuable input.
Meditate and Exercise
In your busy work schedule, you hardly get time to improve your physical abilities. Dedicate some extra hours in the gym or in the pool to make your downtime productive. Try yoga and meditation to improve your concentration level. Regular exercise can put your mind at rest and improve your vitality.
Volunteer
If you have some spare time, reach out to your team or co-workers. Help them in their work. You will not feel bored during your down time. The management will appreciate your helpful approach.
Review your performance
Use the slow time to test your performance. Identify your weaknesses and try to improve them.
Review your goals
You must have some professional and personal goals in your mind for the future. Try to review how much you have accomplished in reaching your goal.
Improve a process
You can try to install a new process to improve the work process in your team. Discuss with your teammates about its efficiency and advantages. Get vital inputs from the internet for the advancement.
Check your finances
Your slow time is the ideal period to make some important decisions about your finances and secure your future. Review your personal budget and update your bank passbooks.
Follow up
Do the follow-up calls or write the emails that have been pending. It is the perfect time to catch up with your important personal and professional contacts.
Read
Read more when you get some time. Read anything that you find interesting. Improving your knowledge base is essential to survive in the breakneck competition.
Check in with your boss
Share your thoughts and performance updates with your boss. Try to build a rapport with him. Occasional verbal communication with the boss is necessary.
Clear your mailbox
When you have some spare time, clear the unnecessary emails from the inbox. If the inbox is filled with junks, you may overlook many important emails.