How To Be Financially Fit In Your 20's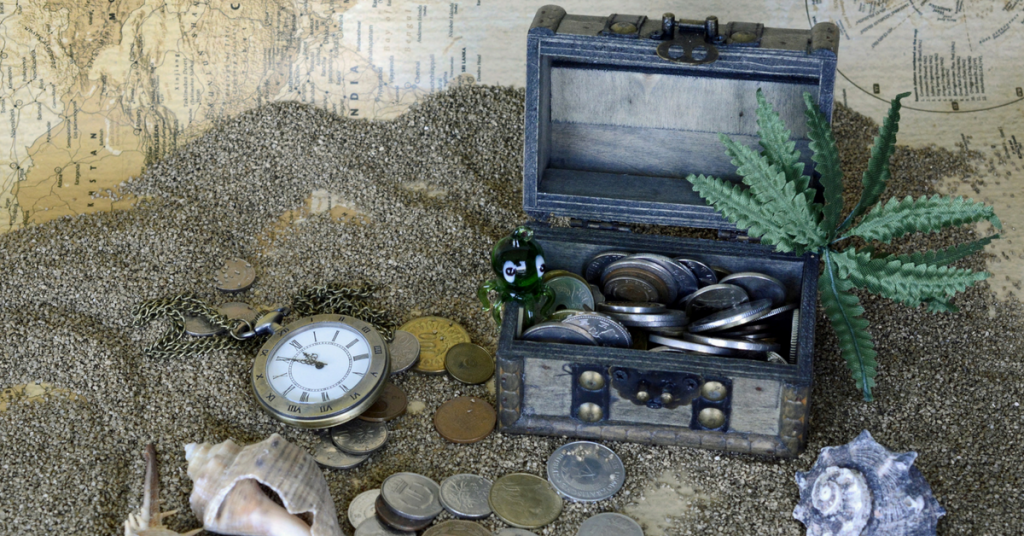 When you're young it seems like you have forever, but what you don't realize is that your 20's are the best time of your life to begin your journey of being financially fit. You have the compounding power of time in your 20's. You can invest more aggressively and take more risks in order to get better returns. The problem for many people at this age is that they see the time after they graduate as a time to slack off or start a rock band. However, your 20's is a crucial time because you have more control over your cash flow. These are some ways you can use this decade to set yourself up for a financially secure future. Here are reasons why you should begin financial fitness early:
Save Money
20's is a great time to get into the habit of saving money. In this time of your life, time is your ally and you can use the power of compounding to help you grow your cash in a way that cannot be repeated again.
Let's assume that you will save $1200 or per year ($100/month) from the age of 25 to 65. By the age of 65, you will have around $185,700 (assuming a 6% return). Delay this by just 1 decade and you end up with $94,800 or nearly 50% less.
Get into the habit of saving as much as you can every month.
Don't Skip Loan Payments
Pay off those school loans as soon as possible or you might ruin your chances of being financially fit. Yes, you have to be frugal for a long time but delaying or skipping payments could lead to accrued interest and ruin your goal of being financially fit. Many young adults don't realize the importance of paying off student loans ASAP because federal interest rates are low. Skipping payments could lead to forbearance which could end up costing you more.
Understand The Basics Of Finance
When you've just graduated, terms like 401(k), Roth, IRA, TSP are confusing and scary. However, being financially ignorant could leave you in the dark. Know and understand what those terms mean and use them to your advantage. There are institutions that can help you understand if you're willing to reach out to them
Start Investing
With time on your side, your 20's is a good time to start investing your hard earned cash. You can start small by looking into putting your money into an index fund that mirrors the stock market. If index fund is not available in your 401(k), use a low cost target date fund. If you're unemployed, open a Roth or traditional IRA. The key is to start investing or to open a retirement account and regularly transfer money to it to be financially fit in your future.
Be Aggressive
According to studies, 2 out of 10 adults in their 20's have money in a money market or stable value fund. Putting money in these types of investment won't keep up with inflation so it's like putting money in the freezer and it entails more risk. However, it also provides you with more growth at a time in your life when you can handle the risk.  When you are conservative you risk losing out on market gains and jeopardizing your savings.
Your 20's is a good time to start on the path of financial security. At this point in your life, you have the power of time without the responsibility of children or child care. Most people in their 20's are paying their student loans, however it is also the best time to start planning for retirement or setting our sights to buying your first home.  
How To Get Funding For Your Small Business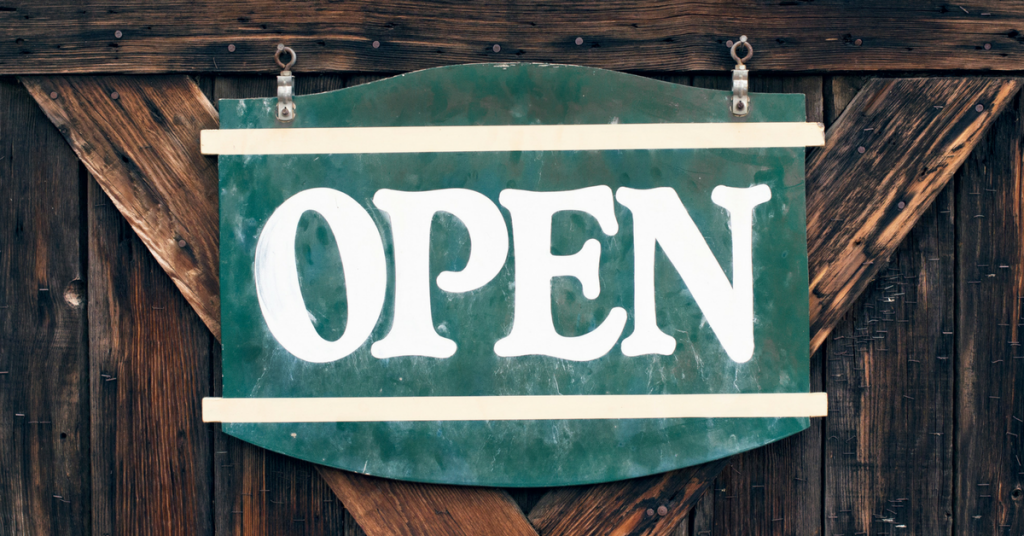 It can feel very overwhelming being a small business owner. Sometimes you might not even know where to start. This article was created to give you some tips on how to obtain resources to grow your company. The most important thing is to never quit on your dreams. There are so many tools out there that can help you grow your company more efficiently. 
Visit the Small Business Association in your city
It is very important to write a business plan. Before you seek out funding, it is critical to have a clear outline of your business goals and objectives. The SBA can assist you with reviewing your business plan and help in advising you on available funding programs. They also have mentorship programs that you can sign up for. It is vital to network with other professionals in your industry.
The Small Business Association can also provide a plethora of tips on preparing a financial statement. It is important to understand your company's profits and losses. An Income Statement can assist you with measuring your company's profitability over a period of time. Each month, you should evaluate your company's financial records. You don't need to be an accountant to prepare these types of statements. It is critical to understand every aspect of your business before you seek funding.
Research grant programs
There are available grant programs that you can apply for. Grants for small businesses have a challenging application process, plus businesses need to meet certain requirements in order to qualify. There are grants available for specific demographics, research purposes, geographic locations, and business types.
The federal government does provide grants to small business engaged in scientific research and development (R&D) under the Small Business Innovation Research (SBIR) Program. Depending on the nature of your business, you might be able to qualify for a variety of different grants.
Develop a personal saving plan
It is very common for small businesses to be self-funded. You would be surprised about how much you can save if you create an effective budget. Reducing eating out at least twice a week can save you hundreds of dollars each month. Having a social calendar is fun, but you have to remember that you are building your small business right now.
If you are selling a product, a great way of saving money is by buying in bulk. You can sometimes get great discounts by buying items from overseas. Another great way to save money is by making your own products or printing your own marketing materials. Try being creative and you never know what can happen. It will feel very gratifying to see the results of your hard work. Handmade items also give a very personalized and custom feel to the items. Pinterest is a great site to get inspiration for your projects.
Host a fundraising event
Giving back is very important and there are several non-profits that are doing great things in the community. If you are looking to obtain funding for a good cause, try hosting a fundraising event. Several restaurants are willing to allow you to host a free event at their location and donate a portion of everyone's meal to charity. You could also add a feature on your website to allow customers to donate a $1 to your charity at the checkout.
People love to read positive stories about companies that give back to the local community. You can also offer individual internships at your company, so they can get school credit or community service hours. Once you have raised funds for your charity or non-profit organization, you can issue a press release or invite a local news station to report what you are doing for the community.  "Kindness in words creates confidence. Kindness in thinking creates profoundness. Kindness in giving creates love." – Lao Tzu
How business loans can be effective
There will come a time when you need to grow your small business. It is difficult to grow your business if you don't have the available cash flow. A lot of startups fail because they are unable to take their businesses to the next level. I suggest that you review your business and write out your expenses. Estimate how much money it would take for you to operate, then use that figure to help determine how much you need. You will most likely need to provide financial records to show the amount of money your small business earns as well.
Several well-known banking institutions and online sites offer small business loans. Credit unions and community banks are very small business friendly. Obtaining a line of a credit is also a possible option. Check your credit score because that will play a huge part in getting your loan approved at a good interest rate. There are predatory lenders out there that will offer extremely high interest rates. You don't want to get a business loan and then end up losing your business trying to repay the loan. Having a business loan can reduce the stress of covering your current overhead, get you to pay your staffs, and will allow you to focus on growing your business.
PayPal is a great tool for tracking your business expenses and generating reports. You can also use the PayPal card swipe machine to accept payments for a fee. A little known resource is the PayPal Working Capital funding service. I would advise that you read the reviews and important disclosures regarding this funding option. PayPal Working Capital offers flexible payment options, fixed fees, no credit check, and funding is available in minutes if approved.
Crowdfunding might be a great option
There are several popular rewards-based crowdfunding options. This is where companies offer 'rewards' or 'perks' to individuals who pledge to his or her project. It is important to research all of the pros and cons associated with this option. These programs also allow you to interact with the world and obtain feedback on your company or idea. A potential investor might be out there waiting to jump in and help you fund your small business.
There are also several personal online fundraising sites that you can share with your friends and family. It is recommended to have a strong presentation of what the funding will be used for. This will help you obtain more funding and encourage more people to share it with others. This option typically doesn't generate as much revenue as crowdfunding, but it can be very effective.
If you are looking to create a small business, I would like to wish you the best of luck. Owning a small business is one of the most rewarding and scariest things that you will ever do. America was built by small businesses and it is important to know some of the available tools to grow your company.
Augmented Reality With Microsoft HoloLens And Project Tango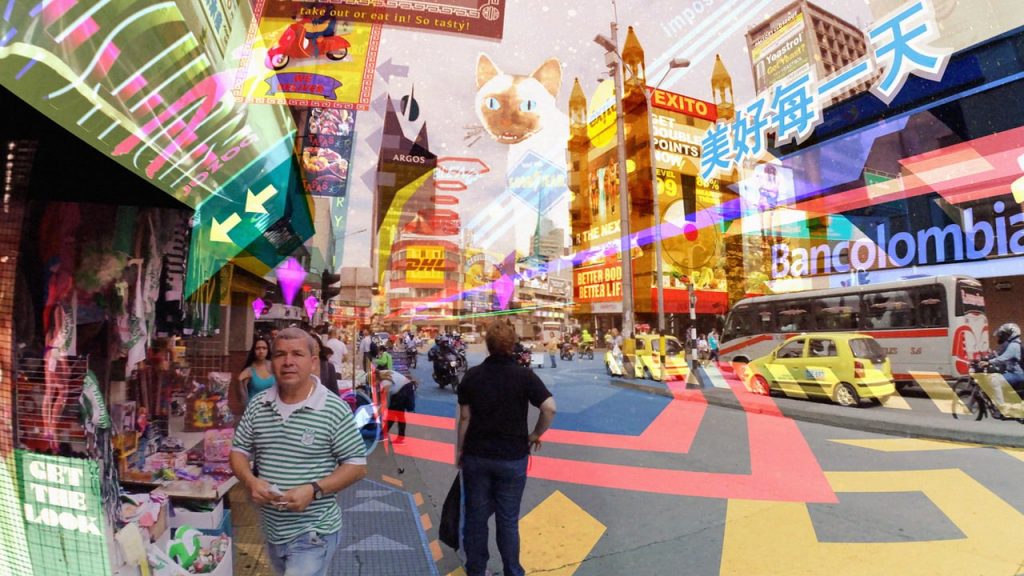 If you've been reading Owner's Magazine lately, you've probably read my article about virtual reality. There I detailed information about the latest VR headsets to make a proper buying decision. However, I intentionally left out augmented reality. Augmented reality, or AR, is different from VR in which VR fully immerses the user inside of another world, AR (also known as mixed reality) superimposes virtual objects onto the real world. Holograms are an example of augmented reality. Popular AR games such as Pokémon Go are also examples of AR where your smartphone camera superimposes the virtual Pokémon on a live video feed making it seem as if the Pokémon were standing in the real world. The technology behind AR is nothing new. Even in today's world of smartphones, many augmented reality apps were released on iPhone and Android devices back in 2008 and 2009. However, with the seemingly popularity of VR, more attention is also being given to AR solutions. Two of the biggest players in this space are Microsoft and Google.
Microsoft HoloLens
One of the more interesting AR devices comes from Microsoft. The HoloLens is a head mounted device that allows the user to view "holograms" through the lenses (hence the term "HoloLens"). The HoloLens features a bevy of sensors such as an accelerometer, gyroscope, magnetometer, four IR sensors for mapping the environment, a depth camera, ambient light sensors, 2.4-megapixel front camera, and microphone array. Along with an Intel CPU, Microsoft developed a custom chip called the "Holographic Processing Unit" or HPU. The HPU processes the sensor data as well as hand gestures and voice recognition. The HoloLens runs full Windows 10 and can run Universal Windows Programs. Regarding the hand gestures, there are two main gestures: bloom and tap. Bloom is simply balling your fist up palm facing up, and opening the fingers up like a flower (hence "bloom"). The bloom gesture activates the shell which allows you to access other programs. This is akin to pressing the Windows key on a PC or the Xbox button on the Xbox One. The second gesture is the tap. You aren't literally tapping the air but it's more like holding your index finger up then touching your thumb. This is used to select objects and windows. Windows can even be dragged around and pinned to walls or tables. Microsoft isn't technically marketing this towards consumers yet. This is primarily for developers to create applications although anyone can buy the development kit for a wallet busting $3000.
Project Tango
Project Tango is the augmented reality platform developed by Google. While the Microsoft HoloLens is an actual headset, Tango goes a more practical route and utilizes a smartphone or tablet form factor for AR. The devices provide the hardware necessities such as various sensors and RGB-IR camera for depth sensing. The Tango software uses the hardware to enable motion tracking and visual recognition of the environment. The IR camera allows Tango to map the environment including distance, sizes, and depth. That information is then stored for future applications to use. This has many practical uses such as navigating through stores, mapping, and visualizing data. For example, you could use Tango to see exactly how a piece of furniture would look in your home before buying it. Google partnered with Lenovo to release the Phab 2 Pro, the first commercially available smartphone with Tango built in. At CES 2017, ASUS announced that it will also be releasing a Tango enabled phone along with Daydream VR.
Which Is The Future? VR vs AR?
There has been some debate over which platform is more viable for the future. Virtual reality completely immerses the user in a new world. These kinds of experiences are better suited to content consumption and entertainment. All three of the major VR platforms (HTC Vive, Oculus Rift, PlayStation VR) all focus on games as their primary use case although some of them do allow you to watch movies in your own personal theater. At Facebook's Oculus Connect event back in October, Mark Zuckerburg unveiled a vision for new ways to use VR for social interactions. He used the Oculus Rift to interact with virtual representations of himself and two other colleagues in a totally virtual space. Imagine being able to debate politics and religion with your friends in real time in a virtual world…actually…that may not go so well. However, being able to interact with another person in virtual reality would dramatically change and revolutionize how we connect with our friends and family. The primary drawback with VR is the total disconnect from the real world. VR often involves putting on a somewhat bulky headset and tuning out the world around you. The advantage of AR is that it allows you to interact with virtual objects while still being cognizant of the real world around you. AR also allows more practical, everyday uses. Imagine having a digital map displayed on your windshield on your car that helps you navigate and alerts you to any hazards or speed limits. Imagine virtually placing a couch in your actual living room before buying the couch. Construction workers and architects could use AR to precisely build structures while seeing a virtual representation of the building. Google's Translate app can already translate text into another language in real time. So which one is the future? I think one of two things will happen. Either AR will eventually become dominant and heavily used in everyday life or there will be a mixture of AR and VR depending on the medium. VR will likely dominate the entertainment space with movies and gaming while AR is what most people will interact with daily. Project Tango will further accelerate the adoption of AR into Android phones. Apple is rumored to working with Carl Zeiss for their own augmented reality solution. History has shown us that once Apple implements a feature, the market generally follows suit. Regardless of what happens, the dream of the Star Trek HoloDeck is slowly coming to fruition.
Questions To Ask An Employer During An Interview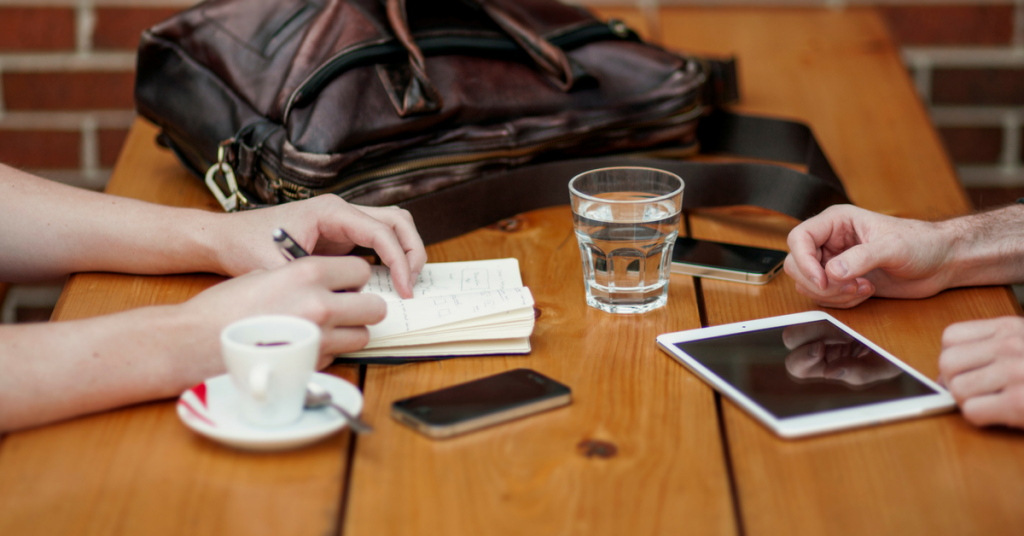 Most applicants only focus on answering questions in a job interview. However, you should remember that a job interview is always a two-way street. Always ask questions during an interview. Asking valid and appropriate questions is important, because it gives you an opportunity to know more about the company and your position. It also showcases your interest in the company and dedication towards the work.
Asking the hiring manager good questions can be beneficial in the long run. Here are some serious job-related topics to ask about in an interview.
The Job Profile and Position
You need to know about the job profile and your position in the organizational hierarchy. Ask if you have any doubts regarding the role and responsibilities of your job or about the posting. Also, try to understand how your position will evolve with time.
The Requirements
Make sure to ask about the job requirements clearly. Try to get an idea if you are suitable for the position and if your qualifications match with the requirements or not. This will reduce problems and dissatisfaction in the long run.
The Atmosphere
It is important to get an idea about the work atmosphere of the company. Do they have a relaxed approach or prefer a formal environment? Will you be completely bound by timelines or are things flexible? It is always better to ask about their policies.
The Workforce
Get an idea about the people working in the company. You may ask about the team you are going to work with. You cannot work and give your best if you do not gel well with the team. It's better to get an idea upfront.
Training
This is a very important question to ask in a job interview. You should ask about any training program that the company may want you to undergo to fulfill your job responsibilities more efficiently.
Travel And Relocation
There are certain job positions that require a lot of traveling. Relocation is also quite common. Ask about the relocation policy of the company.
Expectations
Every company has different expectations from their employees. It is always good to ask about the expectations beforehand so that you can get a clear picture before making an important decision.
Performance Review
Ask the hiring manager about the performance review system of the company. How often is this review process?
The Company
Ask about the vision of the company. What are the future goals? These questions will make an impression in the mind of the hiring manager that you are goal oriented. You can also ask about your career growth and how the company plans to support you.
Feedback
Last but not the least, ask your hiring manager's feedback about your qualifications and work experience. This will give you an idea if they consider you as an ideal candidate for the job.
The relationship between an employer and the employee should facilitate symbiotic growth. So, make an informed decision.