Are Online Gaming and Streaming Platforms Still Safe?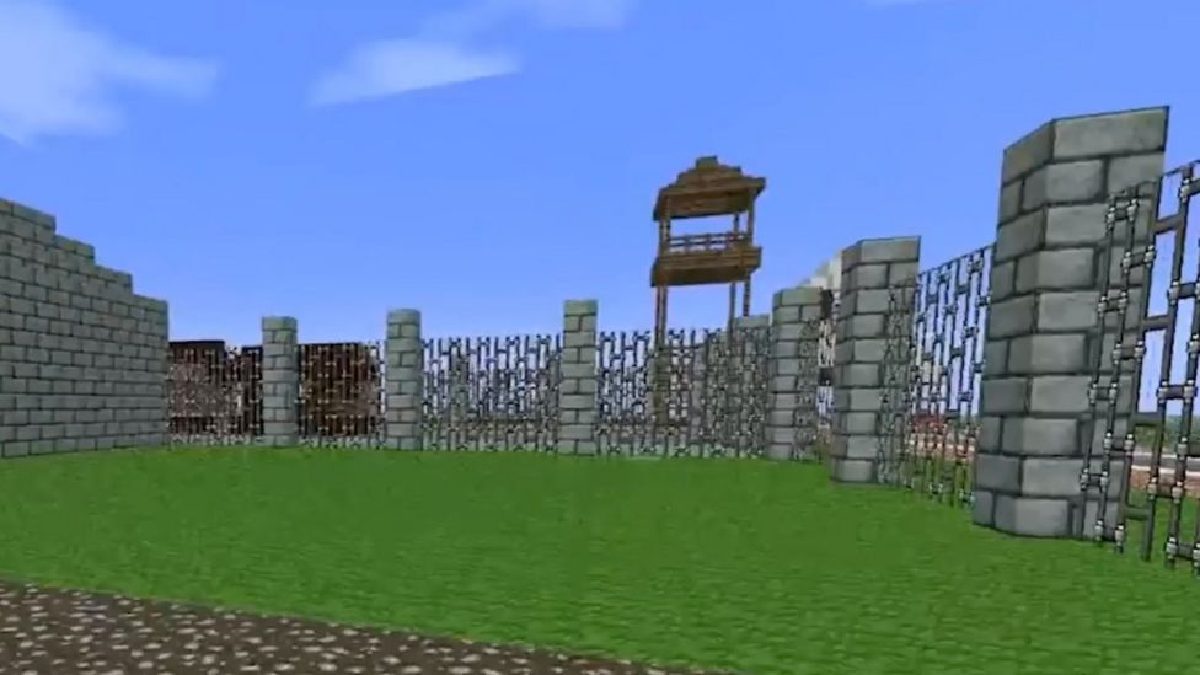 Is online gaming not safe anymore?
Many would argue that trolls and disrespectful players have made online gaming a "toxic community," but extremists are adding to already hostile conditions in online gaming platforms.
Researchers have found alarming activities that could fuel more hate in the gaming community and possibly influence gamers to take part in their radical group. This was found by the Institute of Strategic Dialogue (ISD), which released a series of research work regarding extremism and online gaming.
Extremism on An Online Gaming Distribution Service
The ISD found right-wing and terrorist groups on Steam. It seems that these groups have been on Steam since 2016, and it's concerning that the distribution service allows these groups to continue to exist. Moreover, these groups spread certain ideologies and further expand their beliefs outside of Steam, such as Discord and Telegram. Not only that, but they also organize raids, terrorizing and harassing other groups on Discord.
Extremism on Messaging and Streaming Platforms
Discord
As mentioned above, those in Steam also transfer to Discord to build their community and do raids. Aside from right-wing organizations present in Discord, there are terrorist groups as well. Plus, it's alarming that 15-year-old members are also in these communities, which could help them adopt these ideologies into adulthood. Moreover, it appears that these groups have been on the platform for years, considering that the ISD found discussions of groups talking about right-wing rallies in 2017.
DLive
DLive is one of the many live streaming communities that seem to allow extremists to engage in the community and get funds. After all, DLive may have more lenient policies over the content provided by these live streamers. However, the streaming platform has removed several accounts and moved to other sites such as Odysee and Trovo. In addition, it appears some groups were part of the US Capitol siege in January 2021.
Twitch
Many gamers and fans of online gaming swarm to Twitch. Despite its popularity, there's a massive extremist following too. There are videos showing or promoting extremist activities that are easily accessible to the public. Similar to Steam, these groups further their ideologies elsewhere, particularly in Omegle. Here, they promote racist behavior.
Despite these things, the ISD found no evidence of recruiting and grooming individuals to extremist groups. Furthermore, it appears there are counter-speech groups that counter the behavior and ideologies of those who spread extremist beliefs. Plus, it seems that Twitch has been proactive in ensuring platform safety by publishing new community guidelines and a transparency report.
Online Games With A Large Number of Extremists
Knowing that extremists are on these platforms, what games do they take part in? Some reported games include:
Roblox
Minecraft
Call of Duty
Feminazi 3000
On Roblox and Minecraft, these groups will build concentration camps, like ones from World War II and Ughyur. On Roblox, in particular, members of extremist groups encouraged other players to be racists by running over minorities using a car. Meanwhile, on Feminazi 3000, they promote ideologies and imagine themselves winning World War II as extremists.
The first three listed games have had spokespeople say they ensure their platforms are safe and condemn any terrorist and racist behavior by these extremist groups. And through monitoring and technology, they can take action and remove them from their platforms.
Many would ask themselves these questions: how do I keep myself (or kids or young people) safe on these platforms? Considering that the research is UK-based, Ukie (trade body) says that they use AI, moderation tools, and community managers to ensure these platforms are safe. Plus, they also work hand-in-hand with law enforcement and report potential problems they might encounter.
Sony Stocks Plummet After Microsoft-Activision Deal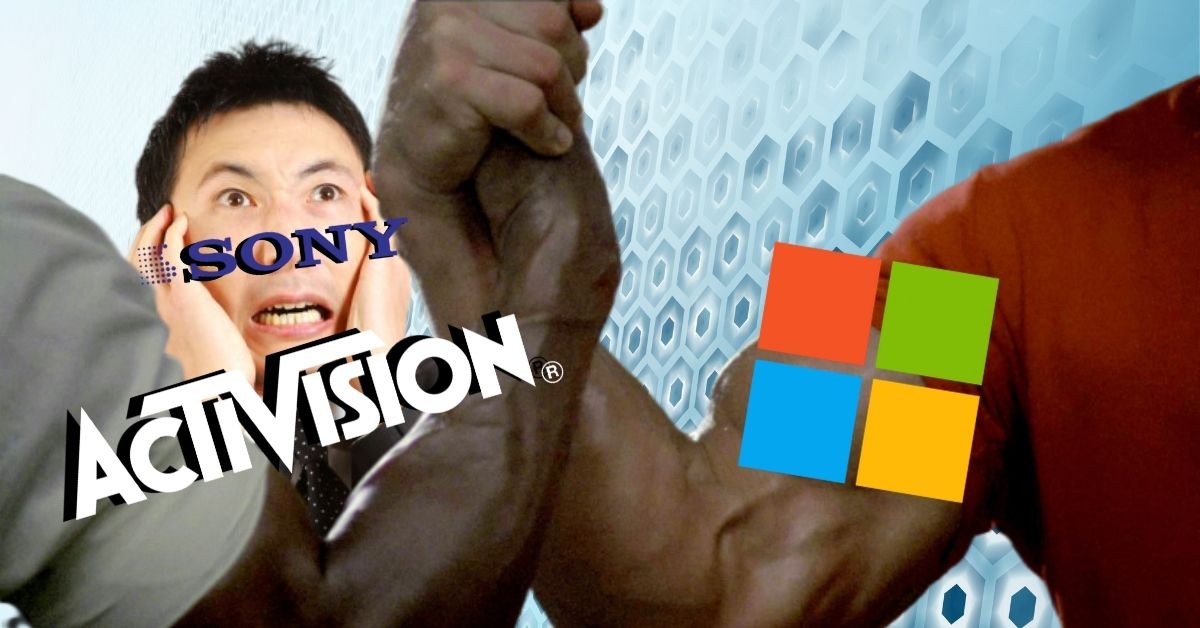 Sony shares fell by more than after a Microsoft-Activision deal was announced. 
"There is no doubt that this deal weakens Sony's position in the market."
"Whether or not Activison Blizzard's content is progressively made exclusive to Xbox platforms and services, inclusion of new releases into Xbox Game Pass for several major games franchises, including Call of Duty, will undermine Sony's third-party business." 
Piers Harding-Rolls, games research director at Ampere Analysis, explains the situation.
"Sony has benefitted from the ability to negotiate timed exclusive content for Call of Duty but this is now under threat." 
Shots fired in the never-ending console war.
Did The Market Overreact?
Serkan Toto, CEO of Kantan Games, thinks so:
"I think the market has totally overreacted in Japan today."
See?
"Sony will continue to push out blockbusters, there can be no doubt about that."
Those PlayStation exclusives are pretty sweet. Spider-Man, The Last Of Us, Ghost of Tsushima? Come on now.
"Sony can, of course, fight back: they still have their own top in-house studios spread around the world, PlayStation remains a powerful brand in gaming, and acquisitions are in the cards for Sony as well." 
PlayStation isn't going down without a fight.
The Console Wars Continue
For some time, Sony has been ahead of Microsoft. But the $68.7 billion Microsoft-Activision deal raises the stakes the highest they've been since the Black Friday Battle of 2013. Franchises like Call of Duty and World of Warcraft could become exclusive.
How will Sony respond? We shall see what happens next in the seemingly never-ending console wars.
Super Mario Bros Film Brings Back Nostalgia with 2022 Film Release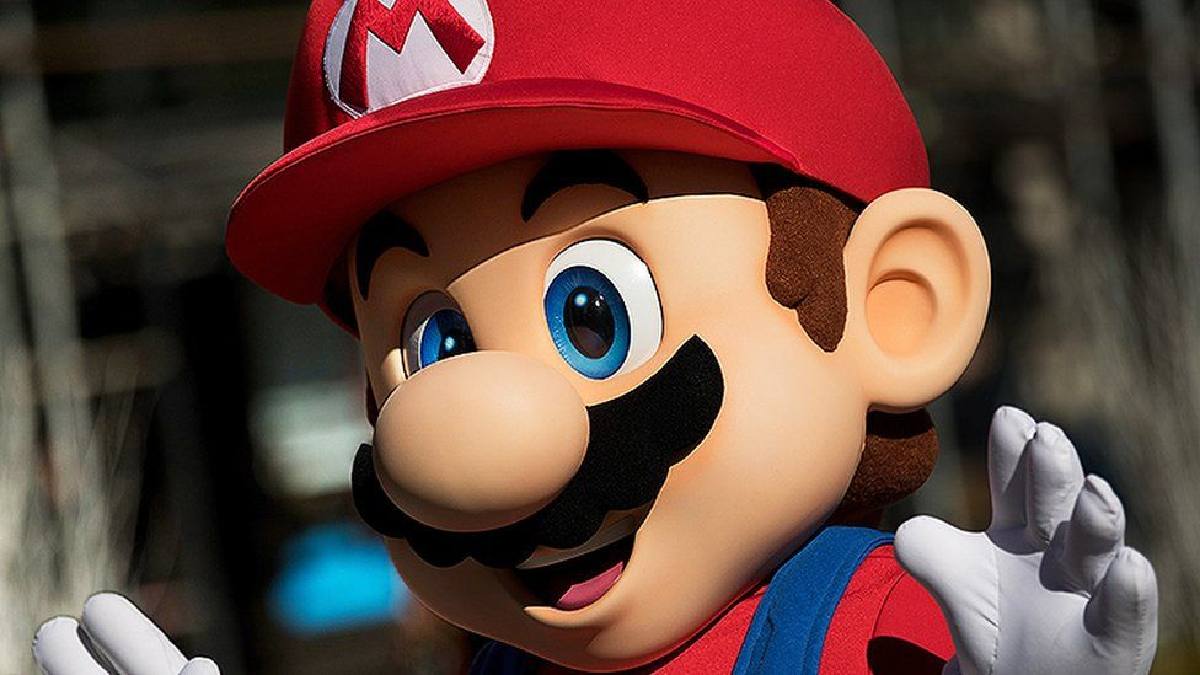 Remember that familiar sound of Mario and Luigi consuming a mushroom and doubling their size to fend off from pits and enemies? Well, Super Mario Bros. fans might get a bit nostalgic because the Super Mario Bros movie is in the works. And with an A-list cast, of course!
If fans have been wishing for a Super Mario Bros movie, then their wish has been granted. In 2022, the film will be released with impressive casting.
Super Mario Bros, a game developed by the men behind Nintendo Shigeru Miyamoto and Takashi Tezuka, was first released in 1985. It's the successor to its arcade game version Mario Bros. in 1983. If millennials haven't played a game of Super Mario Bros, here's how it works.
The brothers, Mario and Luigi, go through various levels with different pits and enemies in the Mushroom Kingdom to save Princess Peach Toadstool. The princess is held captive by the villain King Koopa (Bowser). They would journey through the Mushroom Kingdom in their standard capabilities.
However, they can grab mushrooms, flowers, or stars along the way, giving them superpowers such as extra life, size, or speed. At every end of the Mushroom Kingdom level, either of the brothers (depending on what players choose at the start of the game or in multiplayer mode), would have to fight the Bowser to rescue the princess.
The Super Mario Bros is deemed as one of the best games in history. It's even one of the best-selling games worldwide, selling about 50 million copies around the world. And now, fans can relive their Super Mario Bros days in the upcoming Super Mario movie this 2022. 
A-List cast
Fans will be in for a real surprise as the movie bombards them with an A-list casting. The voice behind one of the protagonists, Mario, will be played by Chris Pratt. Pratt is the hunk who starred in the Guardians of the Galaxy. Charlie Day will also give life to Mario's counterpart Luigi, making the superb duo complete.
Anya Taylor-Joy will be giving a real voice to Princess Peach Toadstool. And let's not forget the villain Bowser, who will be playing a monumental role in the movie. The star behind Tenacious D Jack Black will play Bowser.
Seth Rogan, who starred in comedy films Superbad and Pineapple Express, will play Donkey Kong. Keegan-Micheal Key will liven up the character Toad, Kevin Michael Richardson will be Kamek, Fred Armisen as Cranky Kong, and finally, Sebastian Maniscalco as Spike.
Is it coming soon?
The Super Mario Bros film is co-financed by Nintendo and Universal and distributed by Universal Pictures. The producers are Shigeru Miyamoto and Chris Meledandri, together with Michael Jelenic and Aaron Horvath, both also partly directed the movie Teen Titans Go!. The scriptwriter, Matthew Fogel, will be handling the Super Mario Bros's script. He also worked on the script for The Lego Movie 2. 
Fans can say, directors, producers, and the whole team behind the Super Mario Bros film will definitely end the year in 2022 with a bang. The movie is set to be released in December 2022. So hold your horses as we wait for the best-selling game in history to come to life next year!
Quantic Dream Set to Make a New All-action Star Wars Game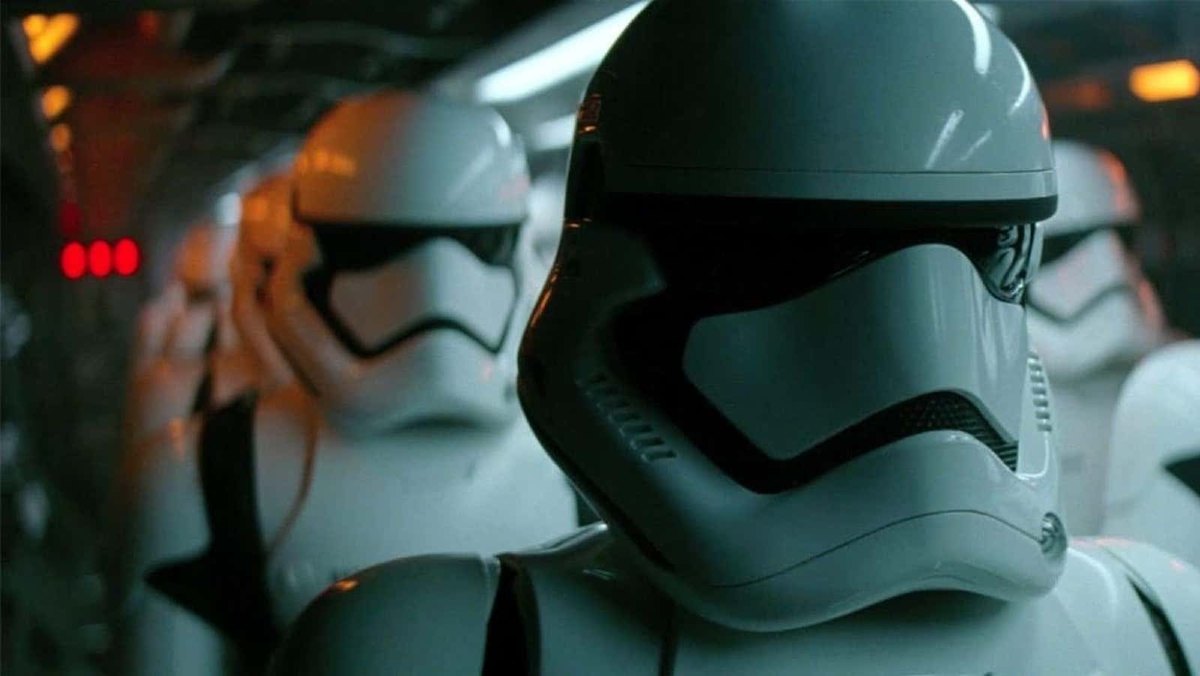 Quantic Dream, the studio behind the notable titles Heavy Rain and Fahrenheit, will go on a new adventure into a galaxy far, far away.
In the last few months, rumors spread that French game developer Quantic Dream was working on a new project that created a lot of buzz among an ever-lively fandom. The new project hasn't been confirmed yet. But it has already received some hype since it's possibly a new Star Wars game. There are reports the studio has been working with Lucasfilm Games and is already 18 months into development. 
According to the rumor, which was started by YouTuber Gautoz, through VGC, Quantic Dream had made a deal with Disney right after its contract with Sony had ended. In addition, the French studio had an exclusive three-game publishing agreement with Sony. They had released most of their most popular titles with the entertainment and tech company. So it seems that Quantic Dream is looking to the future, moving beyond being a solely Playstation based company. 
What Star Wars game is Quantic Dream developing?
Earlier this year, Lucasfilm Games announced the end of its Star Wars exclusivity deal with EA. It ended its 10-year agreement two years short due to lackluster results and some controversy. The end of that era was cemented when Lucasfilm partnered with Ubisoft to develop a new open-world game. The circulating rumor also presented that Disney had opened the doors to many other developers. It's for those who want to pitch their own Star Wars game. 
While the opportunity to develop Star Wars-based IP projects in the future has potential, this partnership between Quantic Dream and Disney has all the attention. While Quantic Dream is popular for its cinematic and story-based titles, Star Wars games offer hack-n-slash, shooter, racing, and flight simulation games that audiences have grown accustomed to. 
Other Quantic Games and Previous Star Wars Games
Games such as Heavy Rain are interactive dramas in the linear Choose Your Own Adventure-style. Meanwhile, Star Wars Games focus heavily on multiplayer experiences. This partnership may mean this new Star Wars game would boast impressive visuals, for sure. There are reports suggesting that the French studio will create it to be more action-oriented for fans to enjoy. The juiciest bit from this rumor is that this Star Wars game would take place during the High Republic era of the Star Wars franchise. 
Aside from Temple of Darkness, there hasn't been a dedicated video game focusing before canon history. However, the High Republic already has plenty of novels and comic books to provide plenty of inspiration from. Jeff Grubb from Venturebeat also provided a leak of the game's development. He says that the game is entitled "Star Wars Eclipse". The game is set 200 years before the Skywalker Saga. 
The High Republic represents a time where the galaxy is at a renaissance. The Jedi existed and were abundant, while galactic sentiment was at a peak. It will be interesting to find out what perils lurk from the Dark side with this upcoming game.
The Future for Quantic Dreams
While Quantic Dream may have had quite a track record with big gaming hits, the company faces many controversies.
Aside from having dated game engines and development tools, the studio has had internal tensions and legal battles with the French press. It's because of accusations of having toxic working conditions. Yet, despite these challenges, Quantic Dream has been amping up its capabilities, acquiring talent from other companies and a new studio in Montreal. And whatever the game ends up becoming, this partnership between Quantic Dream and Star Wars is raising all the right hype for the company.