Everything You Need to Know About Elon Musk Taking Tesla Private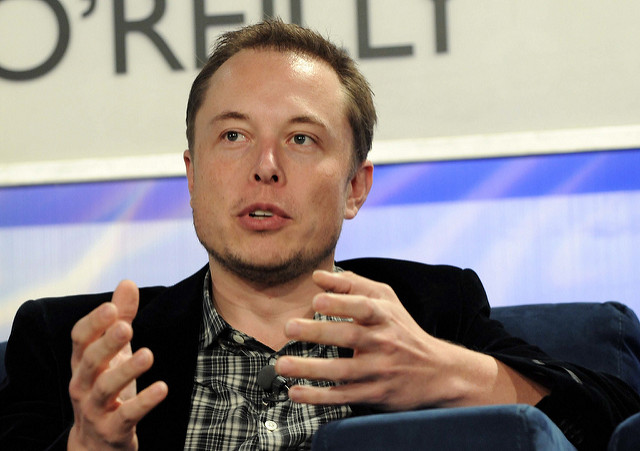 Elon Musk and the Big Tesla Buyout
In 2010, electric car company Tesla, headed by CEO Elon Musk, became a publicly traded company. The company launched on the NASDAQ at only $17 a share. Right now — in mid-August 2018 — the stock is sitting at $305.50 a share. That might change dramatically in the not too distant future, though. Elon Musk has been talking about taking Tesla private, eight years after it launched on the public market. If the company chooses to go private, what do you need to know? Especially if you are currently a proud owner of some Tesla shares? What will this mean for the company in the future?
Should I Stay or Should I Go?
If the company does go private, current investors have two choices: they can either stay with the company as it makes this transition or they can choose to sell their shares before the change happens. For casual investors, the latter option might be more lucrative. If shareholders choose to sell, they'll be able to sell their shares at $420 a share. Or instead, a full $115 more than the current share price.
For investors, the switch for Elon taking Tesla private means they'll only be able to access their funds once or twice a year instead of being able to buy or sell whenever they please. If Musk decides on taking Tesla private, then the shares are no longer a liquid asset.
Experts are advising investors to "take the $420 and run," in part because a privately traded company would need some extremely aggressive future growth to be able to justify that kind of share price.
Musk would prefer that all current shareholders remain part of the new fund. Still, they all have the right to sell before the transition of being a privately held company if they so choose.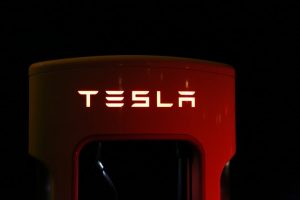 Tesla's Special Committee
Elon Musk isn't planning this massive buyout on his own — he's working with some of the biggest names in the finance industry. On Monday, he announced that he was working with the Goldman Sachs Group and the Silver Lake investment firm to help them hash out the terms of the transaction. This is a bit out of Silver Lake's wheelhouse — they usually handle financial advice for individuals rather than companies.
The whole situation is a bit unorthodox, especially since Musk announced the plans for the transition to taking Tesla private on Twitter before informing the company's board of directors. This isn't the first time Musk has made this kind of announcement on social media before the information was revealed "formally." While he stated that funding has been secured for the buyout, he declared taking Tesla private before the deal with actually solid.
To help handle any negotiations, a special committee has been established. Brad Buss, Linda Johnson Rice and Robyn Denholm have been given full authority to evaluate the possible transition and handle any negotiations.
At this point, there are no assurances, even if a buyout can be negotiated, that the current shareholders will even accept the proposal.
The Future of Tesla
If the buyout proposal is accepted, what will that mean for the future of the electric car company?
It's hard to say at this point because we have so few details about the potential transaction. Musk's social media campaign may have been designed to scare away share short-sellers — a class-action lawsuit has been proposed specifically for that reason. The suit claims that the tweets were designed to artificially inflate the company's stock prices.
It could be a smart move for the company. First, going private helps reduce management overhead costs. Decisions could be simpler or more streamlined because the company would no longer have to worry about playing to the shareholders or holding a vote every time a major decision needs to be made.
It's also more difficult for companies like Tesla to function well as publicly traded organizations. Not only can it be distracting, but it can also make it harder for the company to plan a long-term strategy, because they are restricted to a quarterly earnings cycle and reporting.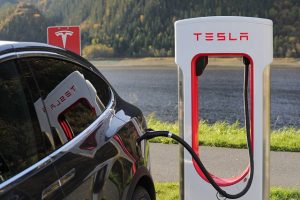 In the case of popular companies like Tesla, being public traded also makes the company the target of short-sellers. Tesla stock has the distinction of being the most shorted stock of all time. Short selling is the practice of selling a stock when the price is high and buying it back at a lower price to repeat the process. It's risky for the investor, but it can be damaging to the company as well.
In the long run, a lot of things would remain the same. Musk would still own 20 percent of the company and employees would remain shareholders. Now, instead of being able to trade their shares freely, they'll have the option to buy or sell every six months.
We'll just have to wait and see as the negotiations play out over the next few months. Even the industry experts aren't quite sure where this is going to end up.
Going Private and Beyond
Elon Musk has earned a reputation for being unpredictable, much to the chagrin of his board of directors. This is the latest in a long line of statements on Twitter that have sparked dramatic change and an instant response. Whether the company goes private or not will be up to the shareholders. Even if Musk has already secured the roughly $73 million it will take to complete this massive change.
It might take awhile before we get any comments back from Tesla on how this is going to play out. If the company chooses to go private, it might allow the tech giant to make even more ambitious leaps. They can touch in fields like self-driving cars and artificial intelligence now. Anyone who decides to bail out at $420 a share might make bank. Although, they will be giving up being part of those advances.
It will be interesting to see if this sets a standard for CEOs on social media, too. If a post on Twitter can turn a multi-million-dollar company on its ear, it might change the way company owners interact with the public altogether.
Getting Millennials Involved In Politics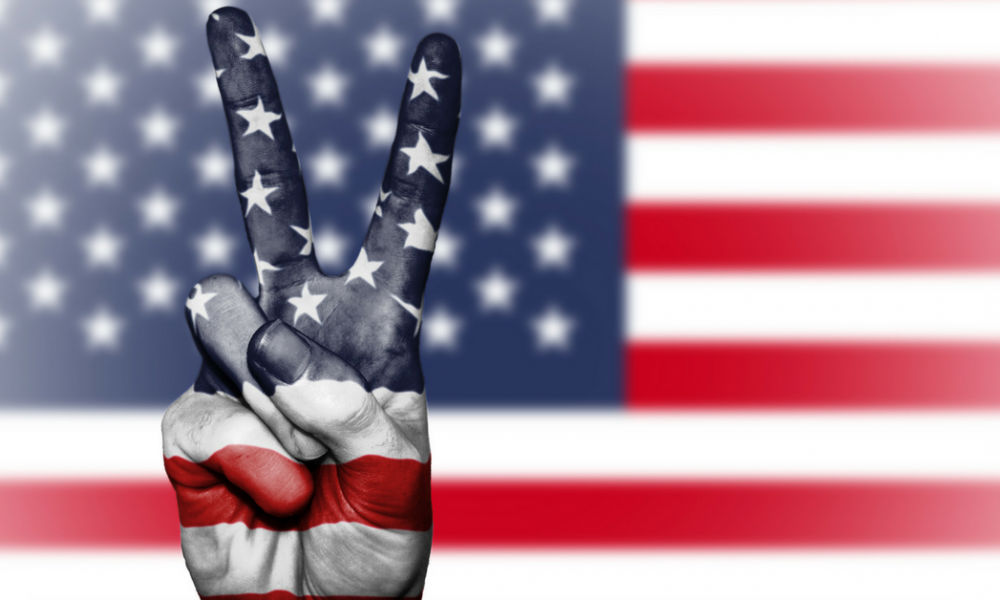 Since our most recent Presidential election, it has been more important than ever for millennials to use their voice in politics. Millennials make up a large portion of the population, and by getting involved, it can create an impact on society. Since The Great Recession, this generation has experienced unique struggles and are rightfully angry. Unemployment was at an all time high and wages fell once it was all over. Millennials are the most educated generation in American history, both in degrees and college graduates. However, what was once a job promised after graduation is no more. Millennials feel the need for a moral rebirth and are getting involved in issues now more than ever.
We got in touch with Bryan Leib, an activist trying to get more millennials involved in politics. Bryan works with nonprofits in Philly and Camden as a mentor for the youth. We asked him about the importance of politics for millennials and ways to get involved.
Why is it important for millennials to be involved in politics?
It's mission critical for millennials to be actively involved and engaged in politics in order to influence public policy and to improve our communities. Local politics that is. I'm a big believer that the best position to influence change is at the local level. I know Presidential politics excites a lot of millennials but honestly, that isn't where we can make an impact.   
What is the reason most millennials are not involved in politics?
I think it's because of voter apathy and an overall frustration for the political process. I find that most millennials are frustrated with the status quo, career politicians and they don't think their vote can make a difference. Over the last two years in Philadelphia, we have witnessed a United States Congressman, PA Attorney General, PA State Treasurer, State/City Judges and PA State Representatives convicted of corruption/bribery/racketeering charges. The Philadelphia District Attorney was indicted on +20 federal counts of bribery and fraud. A lot of us are numb to the entire political process because of those reasons and because of the current power structure and lack of accountability. How does a millennial get excited about politics with career politicians like Congresswoman Nancy Pelosi (D) and Senator John McCain (R) at the top of the power structure in their respective parties.  Both in their 70's and have held office for over 30 years. Average age of Member of the U.S. House of Representatives is 57 years and the U.S. Senate is 61 years. https://www.senate.gov/CRSpubs/c527ba93-dd4a-4ad6-b79d-b1c9865ca076.pdf    
What are ways to get millennials involved in politics?
Well, I've always suggested that if one wants to get involved with politics that they should volunteer for a campaign or intern in the office of an elected official. Volunteering for a campaign is a sure fire way to get your feet wet and make a substantial amount of political and community connections. Being involved with a campaign from the ground floor through election day is a pretty good primer for anyone who wants to aspire to run for public office office. Another way to get involved is to start attending local civic and neighborhood association monthly meetings. They are typically open to the public, free and donuts are involved.    
How did you get involved in politics?
I've always been involved with civic organizations and nonprofits in Philadelphia and Camden. Public service is in my DNA. I personally believe that politics should be 100% public service. Elected officials should show up to work every day with only one agenda item – how do they improve the community and serve the public at large.  My foray into politics was volunteering in the 2015 Mayoral Race in Philadelphia. I started as a part-time finance intern and within a couple months of proving myself to the candidate and campaign staffers, I was attached to the hip with my Mayoral Candidate as his traveling aide. We went all over the city to build new relationships and talk to community members about the issues that were important to them and their families. Shout out to State Senator Tony Williams – he showed me the ropes, put me on the map and is an amazing public servant. For that, I am eternally grateful.
What would the impact be if more millennials became involved?
Game-changer of epic proportions! We have the opportunity to re-write the entire political landscape as we know it today by 1) Voting and organizing in local elections 2) Supporting our fellow millennials in running for public office. Philadelphia millennials are the largest registered voting bloc in the city with +300,000 registered voters. However, in the 2015 Primary for offices like Mayor and City Council – only 12% of registered millennials went to the polls. I attribute his to voter apathy. To put this in perspective, there are 230,356 registered voters between the ages 35-65 who voted in the 2015 Primary. If millennials increased to a 50% voter turnout in Philadelphia then would make up +40% of the total voting electorate. With percentages like that, we can start changing the political landscape as we know it today. The power to change our future lies in our hands.  
Is it difficult to stay up to date with politics?
I don't think so. In today's age of social media, it's not very difficult to stay up to date on what's happening in politics. New media organizations like Billy Penn have launched throughout the country focused on keeping our generation informed and engaged. In addition, elected officials are more accessible than ever and if you really want to have a conversation with your elected official, they are probably only a tweet or email away.
What advice would you give to anyone interested in politics?
Start locally by 1) Getting involved in a local campaign or with your local civic association 2) Don't be afraid to run for public office and fight for your community. We can change the political landscape by 2020 by being involved in local politics – I guarantee it! We can make an immediate impact by voting and running for public office at all levels – Congress, Mayor, State House, City Council and City Commissioners. Sky is the limit.     
7 Known Brands that Bootstrapped to Success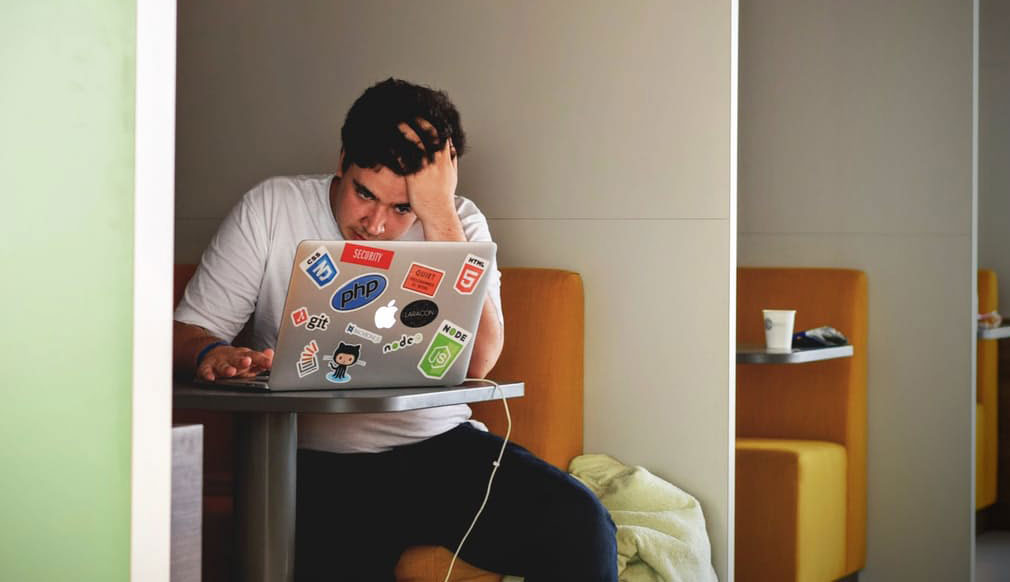 Today's entrepreneurs have a misconception that in order to succeed, you need outside money, and you need others to validate and invest in your idea. Below are 5 major companies to prove that theory wrong. You'll probably recognize these 5 successes below and you'll be more impressed with the fact that they didn't receive any funding to become successful.
1 – SPANX
Sarah Blakely started her $400M company with about $5000 in her bank. At the mere age of 27, the wild idea of her new to be found startup came while she was getting dressed for a party. At the time, she even researched and wrote the patent herself in order to save money on hiring an attorney. Fast forward to 2016, her company reportedly worth $400 million and she owns 100% of her company.
How To Get Funding For Your Small Business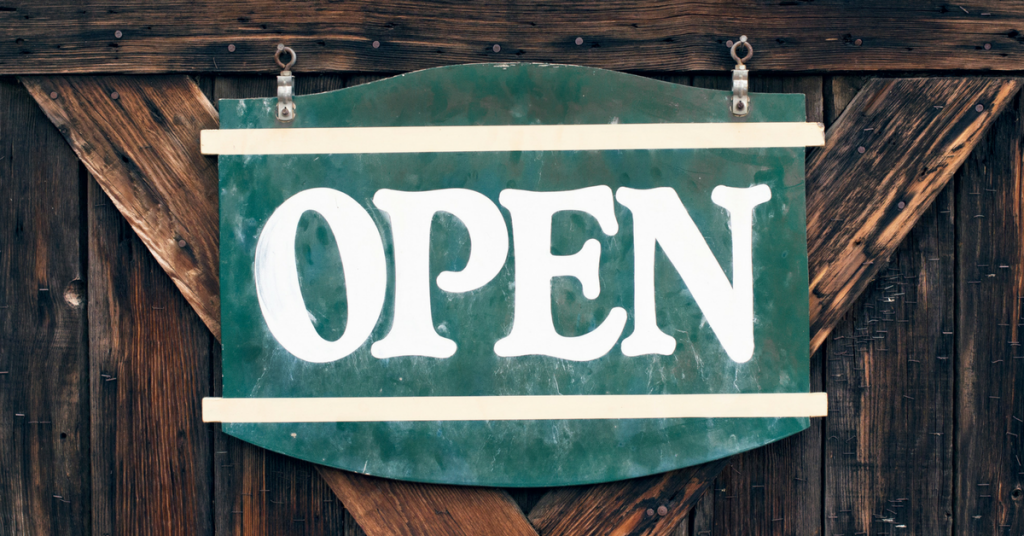 It can feel very overwhelming being a small business owner. Sometimes you might not even know where to start. This article was created to give you some tips on how to obtain resources to grow your company. The most important thing is to never quit on your dreams. There are so many tools out there that can help you grow your company more efficiently. 
Visit the Small Business Association in your city
It is very important to write a business plan. Before you seek out funding, it is critical to have a clear outline of your business goals and objectives. The SBA can assist you with reviewing your business plan and help in advising you on available funding programs. They also have mentorship programs that you can sign up for. It is vital to network with other professionals in your industry.
The Small Business Association can also provide a plethora of tips on preparing a financial statement. It is important to understand your company's profits and losses. An Income Statement can assist you with measuring your company's profitability over a period of time. Each month, you should evaluate your company's financial records. You don't need to be an accountant to prepare these types of statements. It is critical to understand every aspect of your business before you seek funding.
Research grant programs
There are available grant programs that you can apply for. Grants for small businesses have a challenging application process, plus businesses need to meet certain requirements in order to qualify. There are grants available for specific demographics, research purposes, geographic locations, and business types.
The federal government does provide grants to small business engaged in scientific research and development (R&D) under the Small Business Innovation Research (SBIR) Program. Depending on the nature of your business, you might be able to qualify for a variety of different grants.
Develop a personal saving plan
It is very common for small businesses to be self-funded. You would be surprised about how much you can save if you create an effective budget. Reducing eating out at least twice a week can save you hundreds of dollars each month. Having a social calendar is fun, but you have to remember that you are building your small business right now.
If you are selling a product, a great way of saving money is by buying in bulk. You can sometimes get great discounts by buying items from overseas. Another great way to save money is by making your own products or printing your own marketing materials. Try being creative and you never know what can happen. It will feel very gratifying to see the results of your hard work. Handmade items also give a very personalized and custom feel to the items. Pinterest is a great site to get inspiration for your projects.
Host a fundraising event
Giving back is very important and there are several non-profits that are doing great things in the community. If you are looking to obtain funding for a good cause, try hosting a fundraising event. Several restaurants are willing to allow you to host a free event at their location and donate a portion of everyone's meal to charity. You could also add a feature on your website to allow customers to donate a $1 to your charity at the checkout.
People love to read positive stories about companies that give back to the local community. You can also offer individual internships at your company, so they can get school credit or community service hours. Once you have raised funds for your charity or non-profit organization, you can issue a press release or invite a local news station to report what you are doing for the community.  "Kindness in words creates confidence. Kindness in thinking creates profoundness. Kindness in giving creates love." – Lao Tzu
How business loans can be effective
There will come a time when you need to grow your small business. It is difficult to grow your business if you don't have the available cash flow. A lot of startups fail because they are unable to take their businesses to the next level. I suggest that you review your business and write out your expenses. Estimate how much money it would take for you to operate, then use that figure to help determine how much you need. You will most likely need to provide financial records to show the amount of money your small business earns as well.
Several well-known banking institutions and online sites offer small business loans. Credit unions and community banks are very small business friendly. Obtaining a line of a credit is also a possible option. Check your credit score because that will play a huge part in getting your loan approved at a good interest rate. There are predatory lenders out there that will offer extremely high interest rates. You don't want to get a business loan and then end up losing your business trying to repay the loan. Having a business loan can reduce the stress of covering your current overhead, get you to pay your staffs, and will allow you to focus on growing your business.
PayPal is a great tool for tracking your business expenses and generating reports. You can also use the PayPal card swipe machine to accept payments for a fee. A little known resource is the PayPal Working Capital funding service. I would advise that you read the reviews and important disclosures regarding this funding option. PayPal Working Capital offers flexible payment options, fixed fees, no credit check, and funding is available in minutes if approved.
Crowdfunding might be a great option
There are several popular rewards-based crowdfunding options. This is where companies offer 'rewards' or 'perks' to individuals who pledge to his or her project. It is important to research all of the pros and cons associated with this option. These programs also allow you to interact with the world and obtain feedback on your company or idea. A potential investor might be out there waiting to jump in and help you fund your small business.
There are also several personal online fundraising sites that you can share with your friends and family. It is recommended to have a strong presentation of what the funding will be used for. This will help you obtain more funding and encourage more people to share it with others. This option typically doesn't generate as much revenue as crowdfunding, but it can be very effective.
If you are looking to create a small business, I would like to wish you the best of luck. Owning a small business is one of the most rewarding and scariest things that you will ever do. America was built by small businesses and it is important to know some of the available tools to grow your company.