Everything You Need to Know About Elon Musk Taking Tesla Private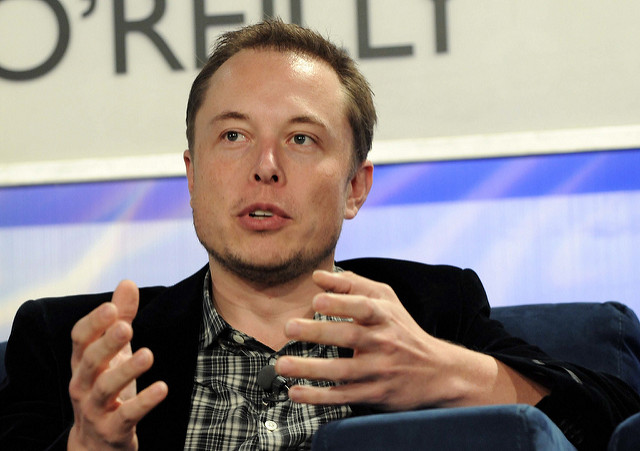 Elon Musk and the Big Tesla Buyout
In 2010, electric car company Tesla, headed by CEO Elon Musk, became a publicly traded company. The company launched on the NASDAQ at only $17 a share. Right now — in mid-August 2018 — the stock is sitting at $305.50 a share. That might change dramatically in the not too distant future, though. Elon Musk has been talking about taking Tesla private, eight years after it launched on the public market. If the company chooses to go private, what do you need to know? Especially if you are currently a proud owner of some Tesla shares? What will this mean for the company in the future?
Should I Stay or Should I Go?
If the company does go private, current investors have two choices: they can either stay with the company as it makes this transition or they can choose to sell their shares before the change happens. For casual investors, the latter option might be more lucrative. If shareholders choose to sell, they'll be able to sell their shares at $420 a share. Or instead, a full $115 more than the current share price.
For investors, the switch for Elon taking Tesla private means they'll only be able to access their funds once or twice a year instead of being able to buy or sell whenever they please. If Musk decides on taking Tesla private, then the shares are no longer a liquid asset.
Experts are advising investors to "take the $420 and run," in part because a privately traded company would need some extremely aggressive future growth to be able to justify that kind of share price.
Musk would prefer that all current shareholders remain part of the new fund. Still, they all have the right to sell before the transition of being a privately held company if they so choose.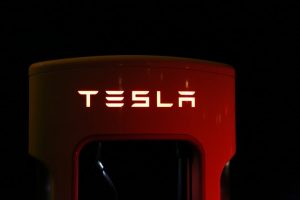 Tesla's Special Committee
Elon Musk isn't planning this massive buyout on his own — he's working with some of the biggest names in the finance industry. On Monday, he announced that he was working with the Goldman Sachs Group and the Silver Lake investment firm to help them hash out the terms of the transaction. This is a bit out of Silver Lake's wheelhouse — they usually handle financial advice for individuals rather than companies.
The whole situation is a bit unorthodox, especially since Musk announced the plans for the transition to taking Tesla private on Twitter before informing the company's board of directors. This isn't the first time Musk has made this kind of announcement on social media before the information was revealed "formally." While he stated that funding has been secured for the buyout, he declared taking Tesla private before the deal with actually solid.
To help handle any negotiations, a special committee has been established. Brad Buss, Linda Johnson Rice and Robyn Denholm have been given full authority to evaluate the possible transition and handle any negotiations.
At this point, there are no assurances, even if a buyout can be negotiated, that the current shareholders will even accept the proposal.
The Future of Tesla
If the buyout proposal is accepted, what will that mean for the future of the electric car company?
It's hard to say at this point because we have so few details about the potential transaction. Musk's social media campaign may have been designed to scare away share short-sellers — a class-action lawsuit has been proposed specifically for that reason. The suit claims that the tweets were designed to artificially inflate the company's stock prices.
It could be a smart move for the company. First, going private helps reduce management overhead costs. Decisions could be simpler or more streamlined because the company would no longer have to worry about playing to the shareholders or holding a vote every time a major decision needs to be made.
It's also more difficult for companies like Tesla to function well as publicly traded organizations. Not only can it be distracting, but it can also make it harder for the company to plan a long-term strategy, because they are restricted to a quarterly earnings cycle and reporting.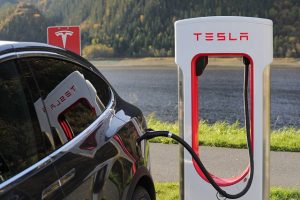 In the case of popular companies like Tesla, being public traded also makes the company the target of short-sellers. Tesla stock has the distinction of being the most shorted stock of all time. Short selling is the practice of selling a stock when the price is high and buying it back at a lower price to repeat the process. It's risky for the investor, but it can be damaging to the company as well.
In the long run, a lot of things would remain the same. Musk would still own 20 percent of the company and employees would remain shareholders. Now, instead of being able to trade their shares freely, they'll have the option to buy or sell every six months.
We'll just have to wait and see as the negotiations play out over the next few months. Even the industry experts aren't quite sure where this is going to end up.
Going Private and Beyond
Elon Musk has earned a reputation for being unpredictable, much to the chagrin of his board of directors. This is the latest in a long line of statements on Twitter that have sparked dramatic change and an instant response. Whether the company goes private or not will be up to the shareholders. Even if Musk has already secured the roughly $73 million it will take to complete this massive change.
It might take awhile before we get any comments back from Tesla on how this is going to play out. If the company chooses to go private, it might allow the tech giant to make even more ambitious leaps. They can touch in fields like self-driving cars and artificial intelligence now. Anyone who decides to bail out at $420 a share might make bank. Although, they will be giving up being part of those advances.
It will be interesting to see if this sets a standard for CEOs on social media, too. If a post on Twitter can turn a multi-million-dollar company on its ear, it might change the way company owners interact with the public altogether.
Kuda Raises $55 Million Series B Funding Quicker Than Most Startups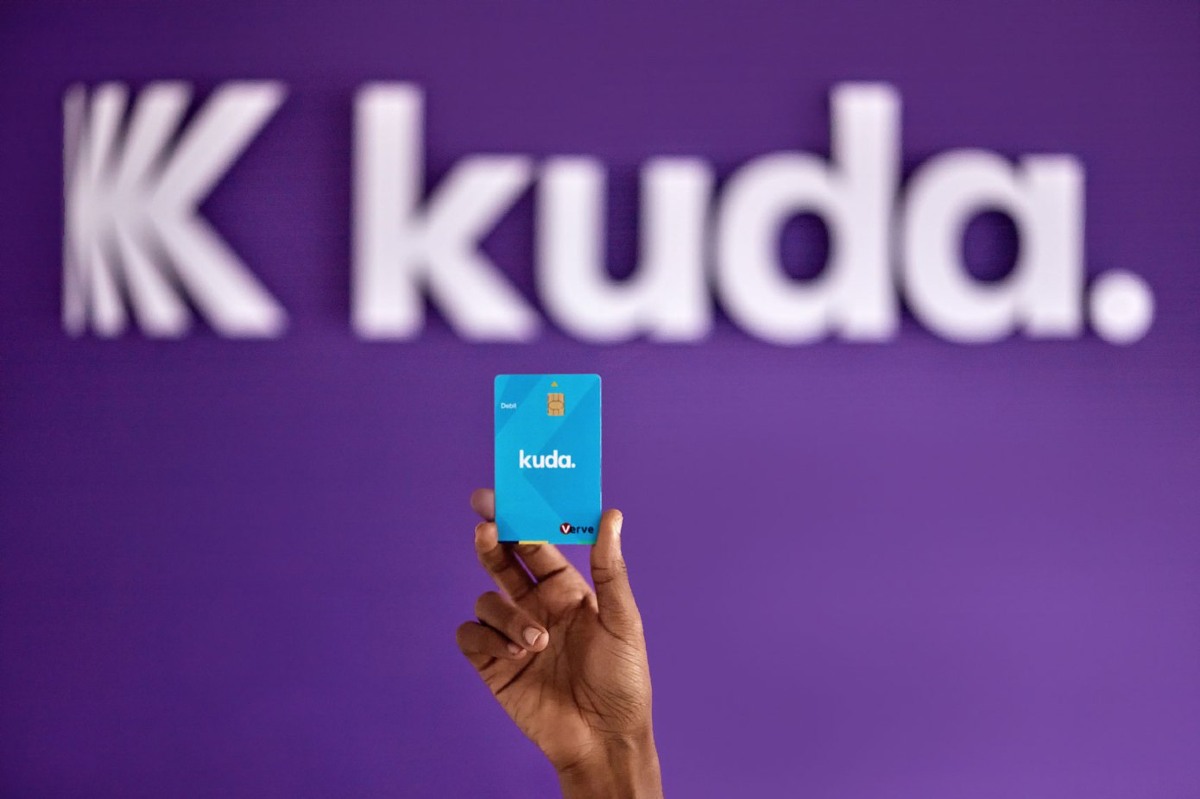 One of the most promising industries to launch a startup is in the digital banking or fintech sector. Untapped markets can become a goldmine for startups that aim to disrupt the banking infrastructure. And that's what Kuda has experienced over the past couple of months. Read more about Kuda here and how they were able to raise millions for their Series B funding.
Kuda: An Overview
What sparked Babs Ogundeyi and Musty Mustapha to start Kuda? Excessive and inconsistent fees. Fueled to reduce that, they launched the fintech company to develop a savings app. Wanting to make banking easier and more accessible without any charges, the founders aim to change banking for Nigerians all over the world.
Series B Funding and Possible Kuda Expansion
Kuda raised $55M funding for Series B. For Kuda, this funding will be fundamental not only in the creation of new services on their savings app but also in launching it to Africans across the continent. Ogundeyi hopes that their app can become a widely used app for Africans globally.
Expansion is vital for Ogundeyi and his team. He maintains that Nigeria is still a market crucial to their operations, but the funding will also go to expanding efforts.
Back in March 2021, Kuda raised $25M, all thanks to Valar Ventures. Back then, they had only 650K app users, but they doubled that number in August 2021, with registered users around 1.4 million.
This funding round is once again led by Valar Ventures. But Target Global and SBI have also played a role in helping the fintech startup raise $55 million. Target Global leader Ricardo Schäfer believes in the impact that Ogundeyi and Mustapha will have in Africa. But what excited him the most was the idea that 1 billion users would benefit from their app.
Faster Funding Rounds and Other Disruptors
It was surprising how quickly Kuda raised funding over the course of a few months, but it's due to the current market conditions and the numbers presented to investors. A McKinsey report foresaw this growth, wherein digital financial services would become a major market. Plus, with inaccessibility, Kuda knew that they could change the way Africa could do digital banking.
Kuda isn't the only fintech startup aiming to change the banking infrastructure in Africa. Other Fintechs changing the game are:
Airtel Africa
Chipper Cash
FairMoney
Meanwhile, here are the other fintech and banking companies also competing to stand out in the market:
Revolut and N26 (Europe)
WeBank (China)
Varo and Chime (U.S.)
Nubank (Brazil)
However, what makes Kuda stand out from the others is they have a banking license. With this in mind, they can develop services on their own. This will also help them create and develop other products and services and build credibility more than their competitors.
The Future of Kuda
Ogudenyi aims to launch their app to other African countries but won't say where they'll launch it. However, Kuda has an ongoing credit service (through an overdraft allowance) that proves the fintech startup is growing and moving forward.
He says that they do a pre-qualification screening for those who can receive credit. In the 2nd quarter of 2021, over 200,000 users were eligible. They gave over $200M in credit. And to ensure they remain with their purpose of creating their app, they do an allocation of overdraft proportion. It's based on user activities, and they won't overpay.
Due to Kuda's promising mission towards banking in Africa, Valar Ventures seems eager to fund the fintech startup once more in the future. Andrew McCormack, a general partner of the investment firm, says that growth and population acceptance towards digital banking are factors in continuing their support.
Sam Adams Is Brewing Space Beer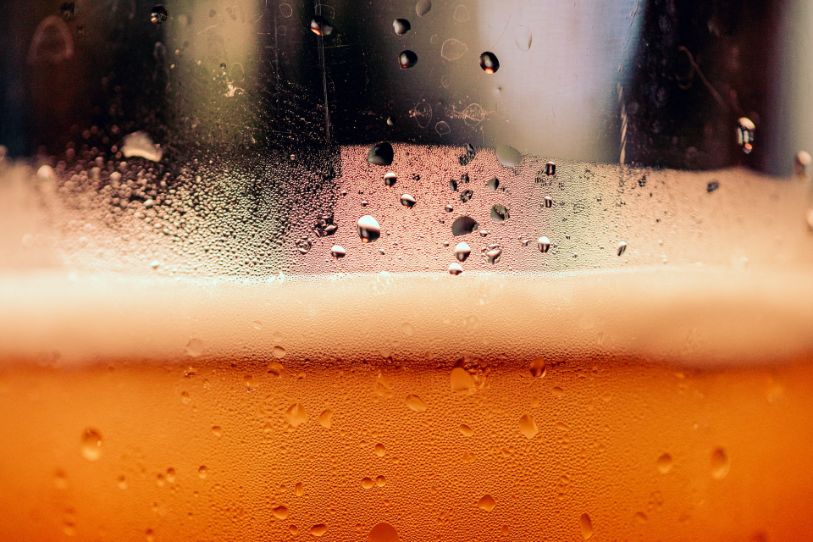 SpaceX's Inspiration4 mission was a raving success with the safety of the amateur astronauts confirmed when they touched down this past weekend. The first all-civilian space flight was historic in and of itself, but they did more than just visit. The four civilians also performed scientific experiments, made art, and brought up to 66 pounds of hops. Sam Adams is going to brew that into our very first "space beer."
That's right, space beer. While we're probably a way off from a space brewery, we're definitely heading there with hops having visited space. If you're wondering what they did with the hops in space, you're not alone.
Far as we can tell, these hops simply made a trip farther into the heavens than any other hops before them. One might imagine a brewer saying, "one small hop for man, one giant hop for mankind."
No? Too lame? Anyway…
Booze. In. Spaaace.
Sam Adams has been in the news lately with their Utopias beer being so strong it's illegal in 15 states. While we don't know the strength of this future "space beer" just yet, one University of Colorado research project suggests that beer brewed in space is higher in alcohol than those brewed on Earth.
This is not the first alcoholic experiment in the heavens. In 1994, Coors participated in a test fermentation in space. In 2006, Sapporo produced a $110 six-pack using barley seeds that made a trip to space. In 2019, Anheuser-Busch sent several barley samples to the International Space Station to determine the effects of microgravity on barley seeds. Also in 2019, 12 bottles of Bordeaux were sent into space, giving them a value of $1 million per bottle.
Turns out, if we travel somewhere, we want to know if we can get drunk. Take a look at Everest. If we trek, we drink.
It's just human nature.
Space Beer… For the Children
In order to secure the rights to these space hops, Sam Adams made a donation of $100,000 to St. Jude's Children's Research Hospital as part of the overall theme to Inspiration4's mission. Isaacman, the mission leader of Inspiration4, is aiming to raise $200 million for St. Jude's. Elon Musk has personally pledged $50 million to the hospital.
By tossing some money to a good cause, Sam Adams is able to secure the rights to brew the first space beer from the world's first all-civilian space flight. If the motivation to brew space beer is "for the children," then we're all about it.
When Can We Drink This Space Beer?
Sam Adams' future space beer has yet to be named. All we know now is that it will be a traditional West Coast IPA and will be on sale later this fall. Sam Adams has stated that it is excited to brew with the out-of-this-world hops.
And why shouldn't they be? Anything with a "genuine" space label should be exciting to produce. While they're not the first brewery to experiment with space booze, Sam Adams is the latest and therefore the hottest. With our attention spans lately, it pays to be a trending topic.
Sam Adams isn't the only thing to come from SpaceX's Inspiration4 mission. We have a lot to learn from this historic flight. While Sam Adams may be the most fun, there is plenty to look forward to in terms of scientific development.
What is it that Sam Adams said?
"If ye love wealth better than liberty, the tranquility of servitude than the animating contest of freedom – go from us in peace."
No, not that. The other thing.
"This is Boston. Drink Accordingly." 
No, that's their current slogan.
"America's World Class Beer." 
Nevermind. Call me when Sam Adams Space Beer is available.
Scott Tong Shares Invaluable Product Design Insights and Culture for Startups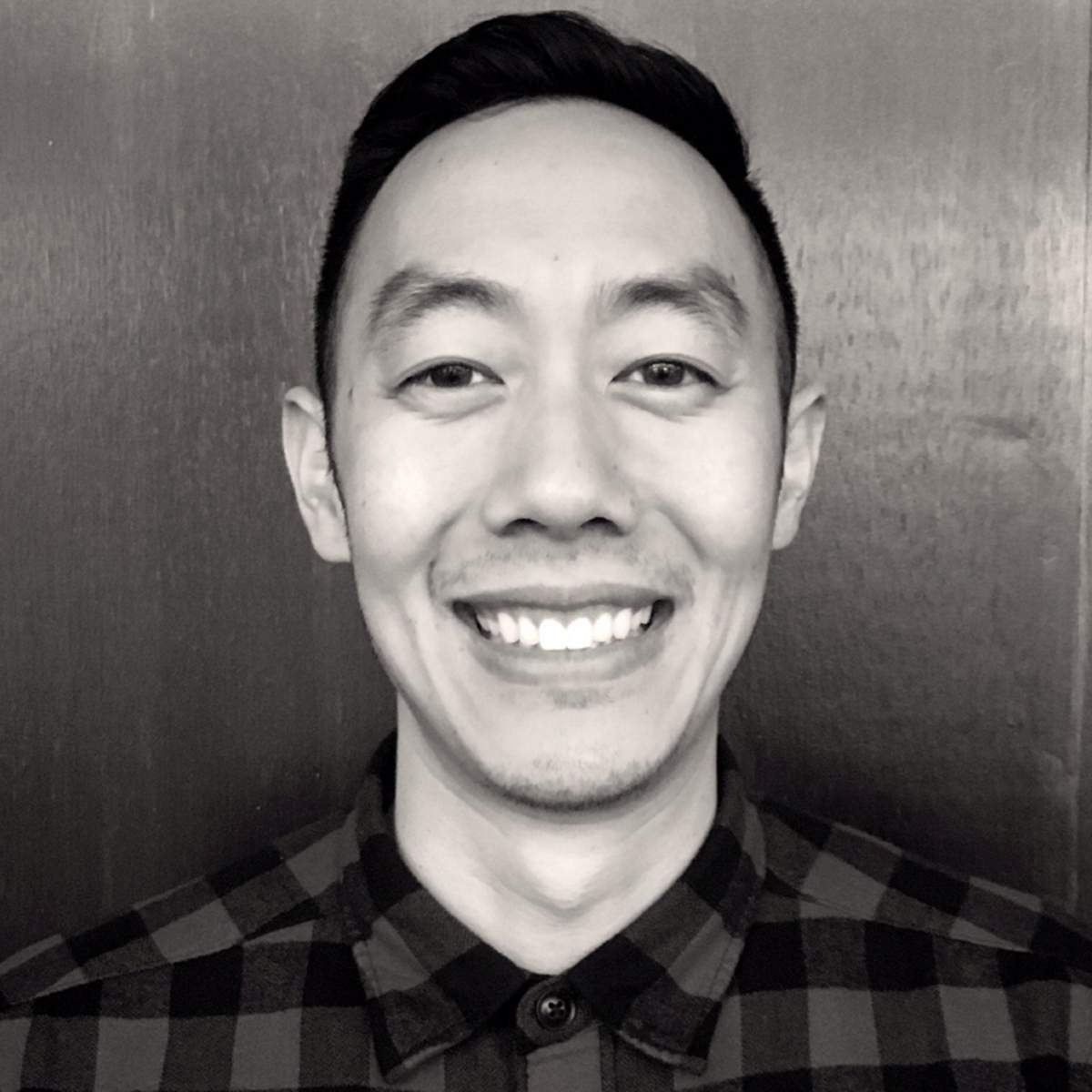 Many startups are launching their businesses left and right, but some may not have a design plan in mind. This, in turn, could lead to challenges ahead for startups looking to stand out from the crowd. And it's best that startups learn to value design and development. One such expert in the field is designer Scott Tong. He worked as the head designer for Pinterest and was the co-founder of IFTTT. Currently, he's an advisor for Designer Fund. Here, we take a look at the advice he has shared for startups.
Scott Tong: Early Stage 2021 Tidbits
TechCrunch held their TC: Early Stage 2021: Marketing and Fundraising Bootcamp for early-stage startup founders from July 8 to 9, 2021. One of their guest speakers was Scott Tong.
He spoke with Jordan Crook from TechCrunch to discuss early-stage design and its long-term impact on the startup. Plus, he even reveals how to find the right people for product design work. He disclosed two important points on what entrepreneurs should think about when it comes to design: reputation and existing vs. preferred.
For Tong, he considers a brand as the reputation of a company. Here, he examines the following ideas:
First impression
Repeated long-term behaviors
Unique and memorable moments
And the other point he brought up in Early Stage 2021 is "existing vs. preferred." This means scrutinizing design and understanding how it matters in your company.
User: The Driving Force of a Product
Scott Tong is no stranger to TechCrunch. In his article for Techcrunch around four years ago, he emphasizes that when developing or creating a product, the one thing that matters is the user. He urges startups to ask the question, "what is right for the user?" than "who is right."
In the article, he branched out three concepts that have value when it comes to developing a product. And finding the best people to understand your users.
The first of his points is about understanding and driving T-shaped people. It's when you have someone well-versed in their field while collaborating with another person from another field. The best ones are curious, empathetic, and humble.
His second point deals with T-shaped people and user-centered thinking coming together. Your T-shaped people should always have the question of how to solve problems for users. And these T-shaped people will know that they can't satisfy all of your user's needs but identify the best solutions for your users.
Lastly, your startup should always know how to craft high-quality decisions. But what counts as one? He lists down what makes a decision, high-quality:
User-centric
Timely
Calculated
Communicated
Humble
Shared
Monitored
Considered
Balanced
Other Speaking Engagements
Early Stage 2021 wasn't the only time Scott Tong shared his design insights and experiences as a founder. The Designer Fund advisor was a guest in the Startup Grind. In this event, he talked about being a designer for IDEO and Pinterest. At the same time, as a founder, he also touches on the subject of culture.
He gives his advice for entrepreneurs who have lost their sense of purpose. He says to get in touch with values. Plus, he's aware that disagreements are ever-present in any business setting. And to reduce friction, trust is key, and understand your team.
One other podcast tapped the ex-Pinterest Head of Design to discuss Design Entrepreneurialism. In this podcast, he talks more about his journey as a designer and working in the new venture: IMO Ventures.
And the one thing he emphasizes about design is culture, which he also wrote in his TechCrunch article. Here, he says that design is connected to messages, wherein it means one thing to the designer and another to its viewer. That's one way startups may look when considering product design.