Creative Date Ideas That Works Every Time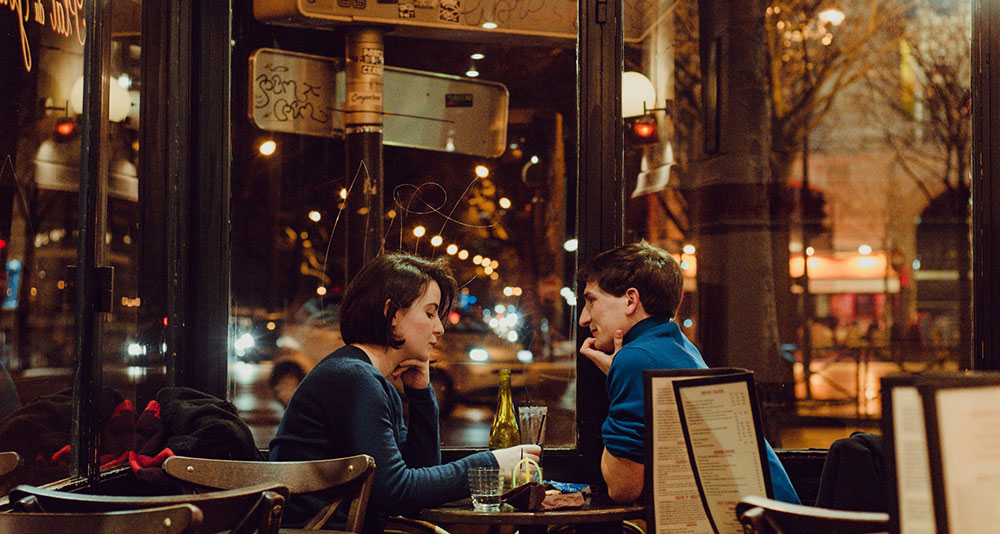 Dates can be fun. Dates can also be intimidating. And dates can also go terribly wrong if you don't plan them out. We understand running a business is probably taking up the bulk of your time and planning a successful date is just the last thing on your mind. It's not that you don't care, you're just so darn busy building your empire. It's just what entrepreneurs do, we get it. That's why we curated a list of creative date ideas you can adopt to impress that special someone in your life.
Go Ice Skating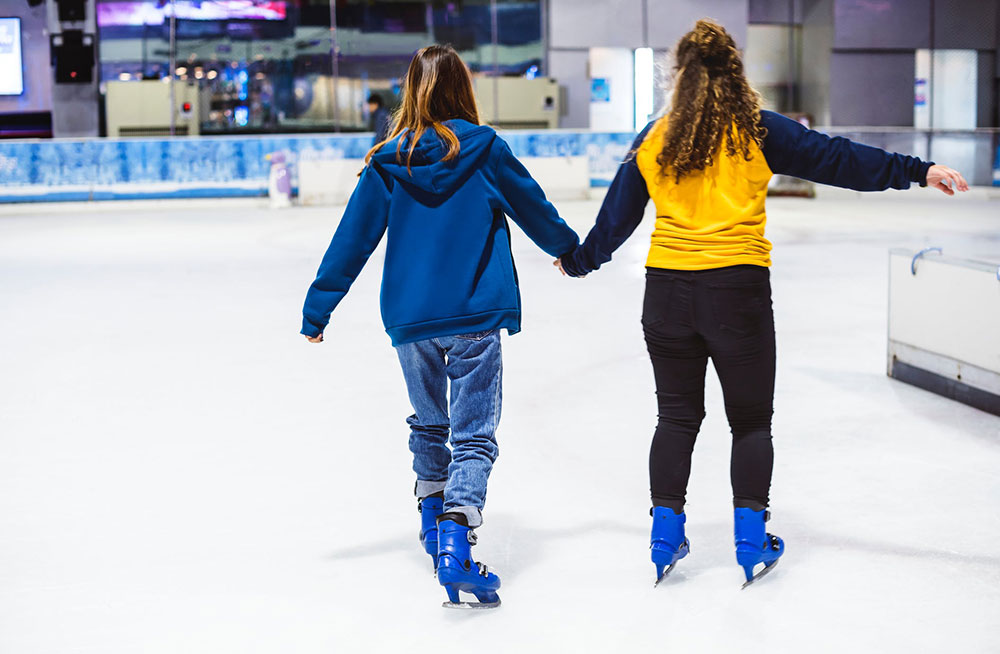 You've seen this in movies, especially those rom-coms, without a doubt. But don't let the cheesy nature of these dates stop you from seeing the real reason people still go ice skating. Ice skating is a fun exercise and even more fun when one (or both) parties can't skate. It's an exhilarating time that allows you to both emotionally and physically bond with your partner. You'll get to hold hands, fall, laugh, and create tons of memories together. Not to mention you'll be desperately hungry afterward, making your dinner that much better.
Board Game & Dinner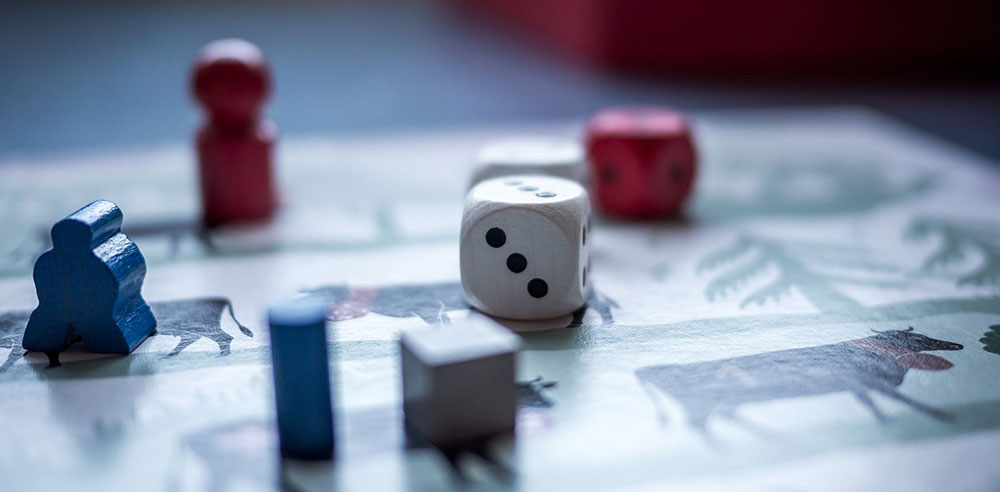 Now you're wondering...what kind of board game can you play with just two people? And she'll likely be wondering the same thing. But rest assure, there's plenty of fun games two people can play and still have a lot of fun. Connect four, battleship, checkers, worse game of bingo...the list goes on. You'll be cooking dinner and the two of you will get to enjoy a wonderful and intimate dinner with each other. Afterward, she'll wonder just what kind of board game you're going to play. But it's not the game that matters, it's the conversation you'll be having while playing a silly game and sipping wine that's memorable.
Go Dancing Together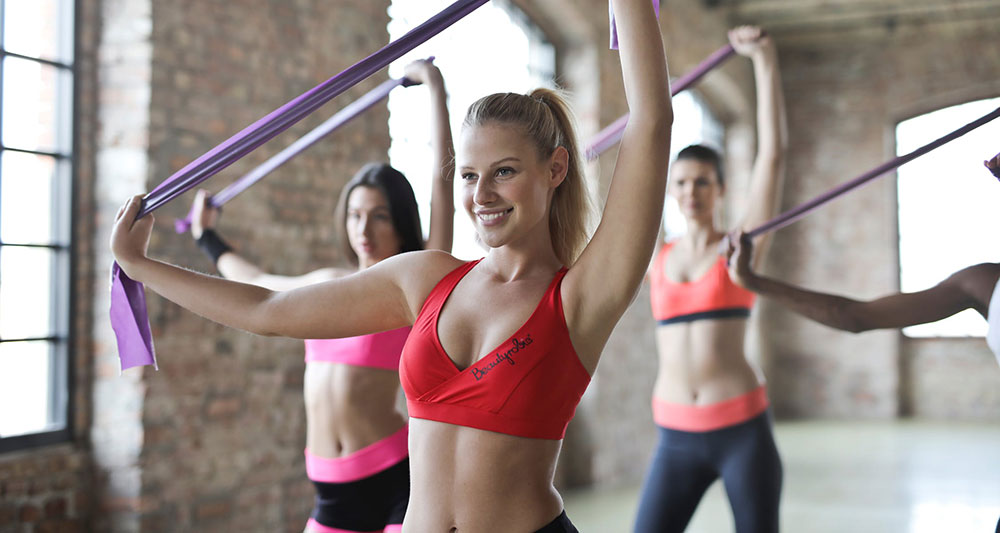 This can be tricky but at the same time, ridiculously intimate if done right. You'll probably have to check their comfort level to see if they're down for something like this. If they can't dance, that's even better. Joining a dance class together allows both of you to experience the joy of learning something new (or teaching someone something new), connect emotionally and physically, and also get a lot of good laughs out of it. Similar to ice skating, going dancing together can be a great time and allow you to get to know one another on a much deeper level.
Go On A Foodie Hunt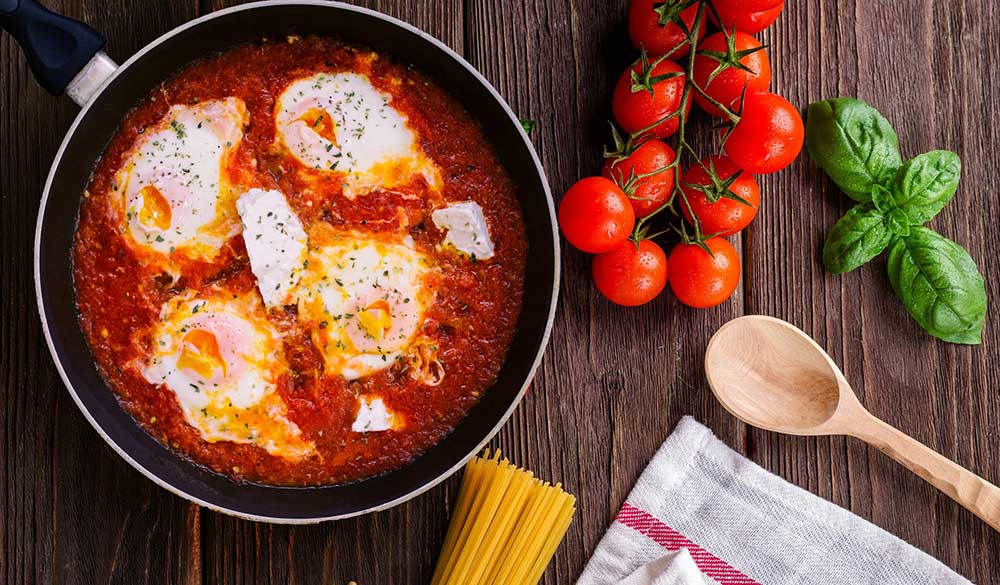 Find a special dish that's only served in a specific city and plan a day trip to get it. Make sure the dish is something that both you and your partner can enjoy and that they also look forward to it. Then hype the crap out of it and get them really excited for the trip. And plan the trip together with your partner to ensure they know what to expect and then hit the road! You'll find that the  long journey is worth much more than the actual dish itself. And you both can enjoy the fruits of your labor once you sit down and enjoy the delicacy that you both went to such great extent to get. It'll be a worth while experience and definitely memorable.
Star Gazing With Food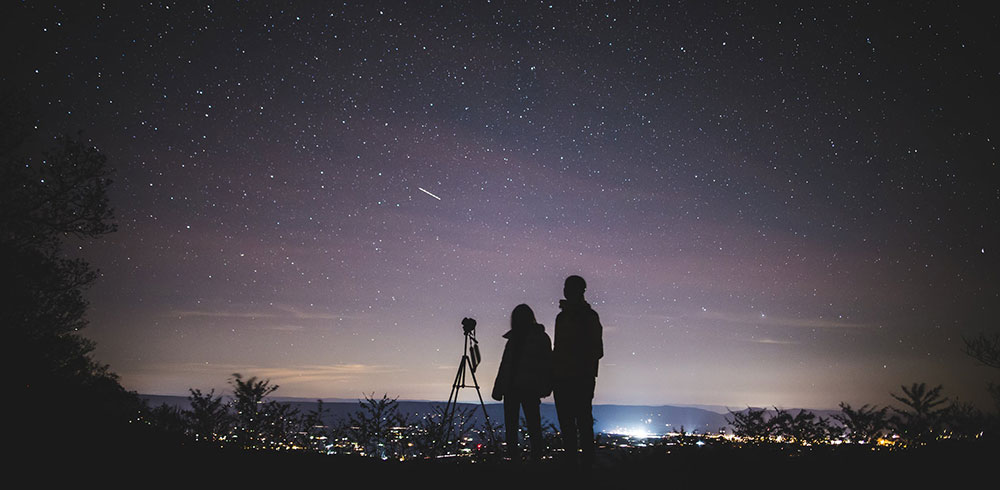 As you can see here, the key to success is food. Can't have a successful date without food. Never forget that my friend. Stargazing is yet another cheesy thing romantic comedies popularized, but don't let that fool you. It can be a lot of fun, exciting, and great for bonding if you're with the right person. Make sure to pack a lot of great food, or even stop by somewhere and pack food together. A bottle of wine is always a nice touch. Find a good spot to stargaze, do some research yourself, and schedule your date.And there you have it, a handful of creative date ideas to give your dating life a boost. These are by no means the only ideas, but they've been proven time and time again to be effective at creating a strong emotional and physical bond with your partner. A date where you don't get to physically touch or bond is much more difficult to enjoy. A date where you get to touch. bond, talk, engage, and make a lot of eye contact with one another is definitely one that's more memorable and likely to lead into something more lasting.
7 Strategies to Find Investors For Your Startup Idea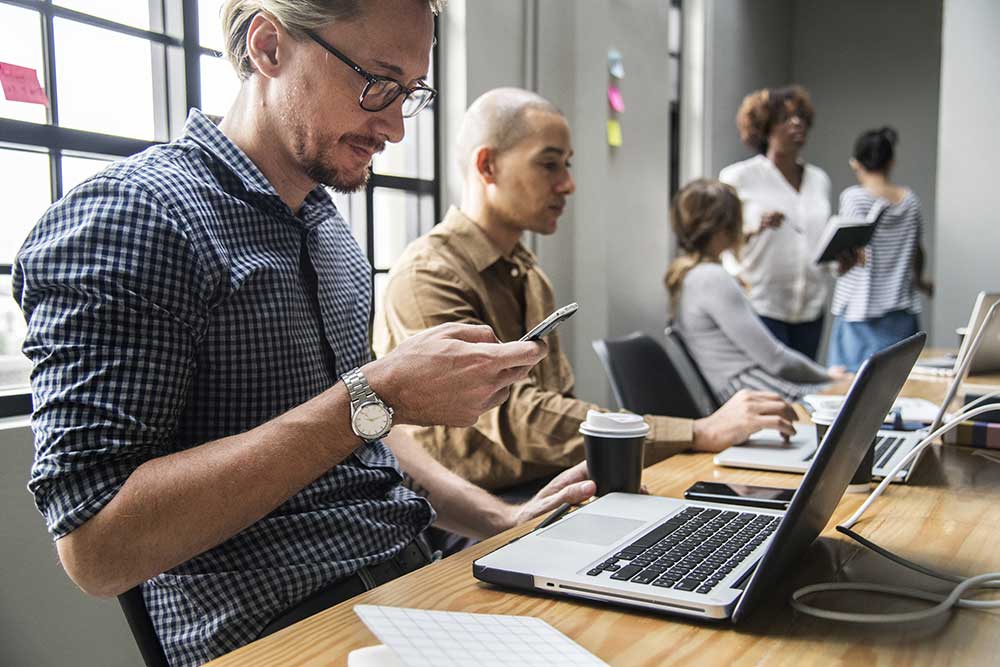 You have a fantastic idea that could change the world, disrupt an industry, or impact millions (possibly billions) of people. You know exactly what you're doing, how you're going to do it, and a great team supporting your vision. But you lack the most important resources of all - money. The idea might be great, but you know darn well it's dead in the water without substantial seed capital supporting it. So now it's back in the trenches to find investors to back your ideas. Luckily there are proven strategies that's worked for millions of entrepreneurs and successful startups that you can adopt.
Through Your Immediate Network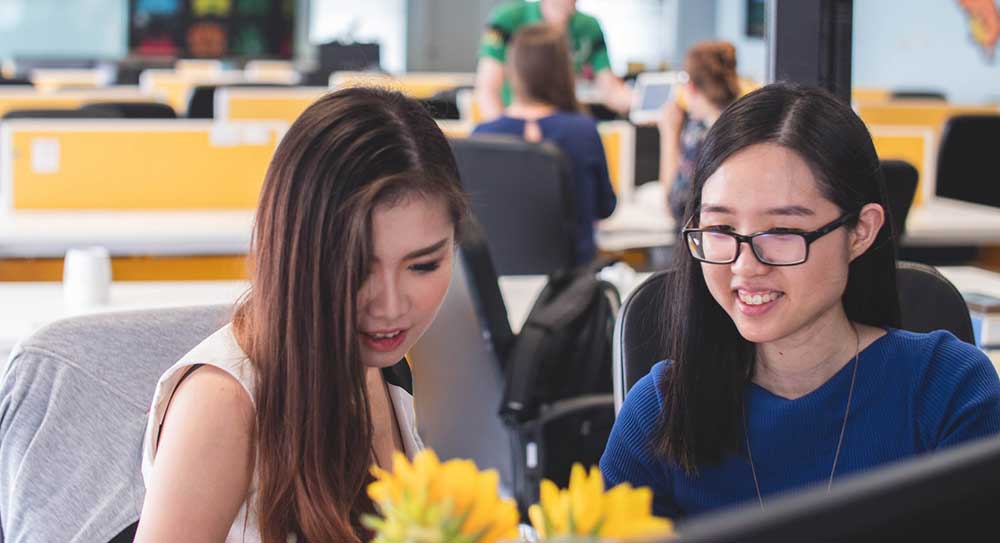 This might be obvious, but you need to start with your immediate network and ask if anyone is already an investor. You never know if someone is actually an accredited investor. An investor doesn't have to be walking around in suits and be publicly a part of any investor network. It could be a close friend who believes in your idea and is willing to put money down to invest in you. Before you go and seek investors outside your network, check with your own network.
Look Them Up Online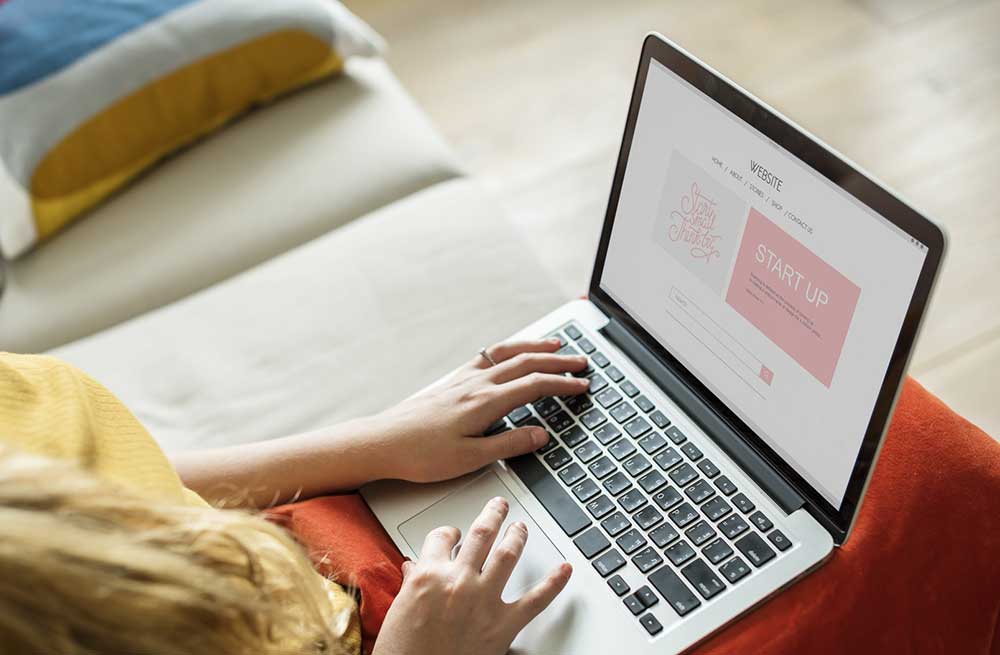 Finding investors probably isn't as hard as you might think. Most angel investor network and VC firms make themselves very known and you can often do a quick Google search to find a handful of angel networks and VC's in the area. They'll often have a website or at least a Linkedin page. From there, it's up to your hustling skills to reach out and schedule a meeting.
At Investor-specific Events
Look on Event Bright, Net Mixer, or other event-curated websites for upcoming conferences or events that are catered to Investors specifically. You'll increase your chances of shaking hands with investors in person. Meeting them in person first can sometimes be better than cold emailing them. At these events, you'll have the opportunity to meet them, get to know them, share a joke or two, and then ask for their card to follow up later. But do be mindful of their time and of the event's goals. You're likely not the only ones trying to get in front of them and there may be other startups there constantly trying to pitch to them. Meeting them is great, but don't look desperate and try to pitch to every investor you come into contact with.
Angel Investor Networks
An Angel investor network will have a pool of angel investors who put their money into an organization and that organization find startups like you to invest in, on behalf of the investors in their network. Angel investor networks are very common and they host meetings regularly to put startups in front of a group to pitch. Most of them will have some sort of minimal fee to pitch, just to ensure that you're serious. These groups are also easily found online and very receptive to you reaching out.
Be Friends With Investors Who Can't Invest In You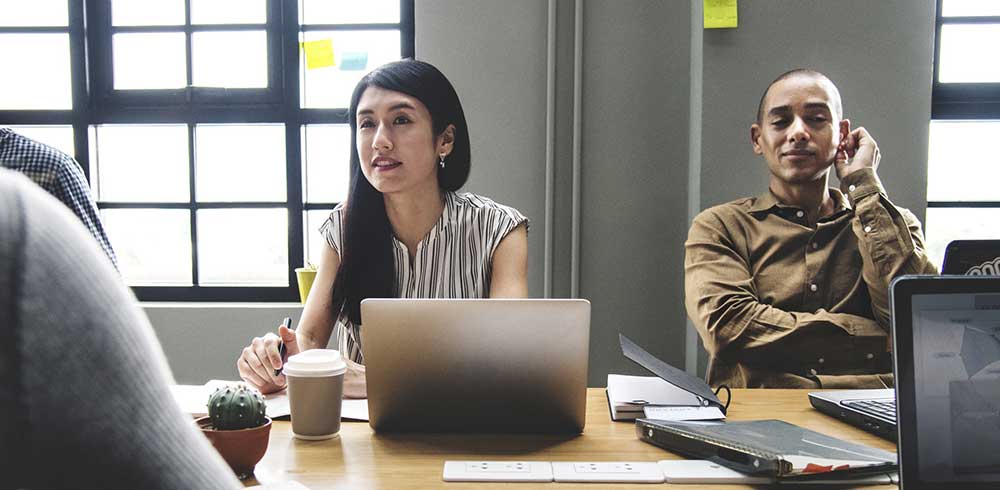 Investors will typically have a specific industry or niche that they focus on because they're more knowledgeable in that subject. Not every investor will even entertain your idea, and that's ok. Make it a point to be friends with a lot of investors just for the sake of friendship and ask for advice instead. They may not be able to invest in you directly, but they have plenty of friends in their network who can. And being investors, they can also help prepare you so you have the highest possible chance of success when you pitch to prospective investors.
Join An Accelerator
Accelerators can be found in many large cities and they're a great way to literally accelerate your timeline, get things moving, and meet potential investors. Typically an accelerator program may last anywhere from 3 - 6 months. And at the very end, there's usually an organized pitch event to get your startups in front of investors in that city. Investors attending these events are much more likely to invest in you because they know that you're likely a much more high-quality startup because you graduated from an accelerator program they trust. And there's probably already been vetting done, which saves them a bit of time on due diligence.
Join Your Local Startup Community
If you live in a big city or have access to get to one, there's likely already a big startup scene there. There's plenty of organizations, programs, events going on all the time. Be sure to do your research and be a part of the community. Attend events, volunteer, and take advantage of resources these organizations and communities offer. The more exposure you have with these communities, the more friends you'll make. And eventually, you'll get a lot of exposure and support from the community. This is a long term strategy, and probably not something you can expect immediate results from.
Q&A With Wen-Jay Ying: Founder Of Local Roots NYC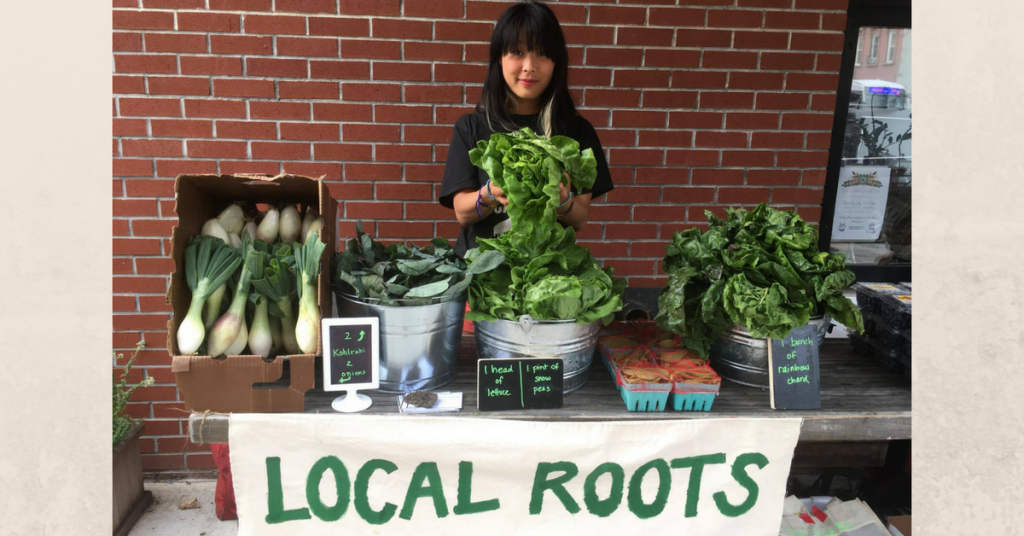 I met Wen-Jay a couple months back after stumbling into a Sustainability Commerce Popup Conference in Williamsburg.  She was among an eclectic panel of speakers that day who's company missions were not only vivid with green priority, but also deeply rooted into the fabric of their local communities. Her company,
Local Roots NYC
provides New Yorkers with a access to goods and produce from a network of local farmers (local meaning that their supplier's operations happen within a 250 mile radius).  It's a subscription based membership where you can sign up for different seasons, each having a variety of different seasonal foods.  Throughout the city are different "markets" where your allotted order is ready for pickup.  What's awesome about Local Roots is that their markets don't just happen anywhere, they happen at your favorite cafe or dive bar right in the heart of your local New York community.Local Roots NYC has been in operation for six years, with over 25 market sites, and over 750 members.  When meeting up with Wen-Jay at one of her market locations set up outside of a cute Brooklyn cafe, I got an overwhelmingly inclusive community vibe.  Toddlers were running around, and Local Roots members came to grab their goods while also inviting me to their yoga class later that day... I felt right at home! Here's some things we talked about that day:
How'd you come up with the idea for Local Roots?
I wanted to find a better, more social way to connect people and their communities to local farmers.  Creating Local Roots was my solution to the gap between farm to table.  Not only does it support local farmers but also the local businesses that we symbiotically partner with for our markets.
What makes this different than meal kits or other food delivery systems?
Having markets not only encourages the social aspect to shopping with us, but also greatly reduces waste.  When you order a food kit or have groceries delivered they tend to come with an excessive amount of packaging.  At are local market locations you can bring your own reusables and stop it at your favorite bar for a drink all at the same time.
How does your company take sustainability into account?
Each of our farmers practice different levels of sustainability.  Kindness to animals and to the land are extremely important to us.  Our vegetables are either Certified Naturally Grown, a grassroots alternative to the USDA's National Organic Program, or USDA Certified Organic . While the standards and the labels are the same – organic – the USDA Organic Program favors medium to big-sized farmers, and the
Certified Naturally Grown
program is better suited for small farmers. The Certified Naturally Grown label was created in 2002 in response to the USDA labeling, which is expensive in terms of time (paperwork per crop) and application fees. The Certified Naturally Grown program has farmers review fellow CNG farmers and prioritizes the exchange of feedback and ideas for growth.  More info on each of our famers can be found on our 
Farm page
 if you want to check it out.
So far what has been your favorite part of starting this company?
We've been running for over six years now.  In this time I've had customers become friends.  I've seen them get married and have babies, and I've seen those babies grow up on Local Roots produce.  Now these kids are almost three and they know so much more about their farmers and where their food comes from.  Not many other three year old kids are that connected to their food and how it grows! This makes me extremely happy and proud.
The Healthy Side of Video Games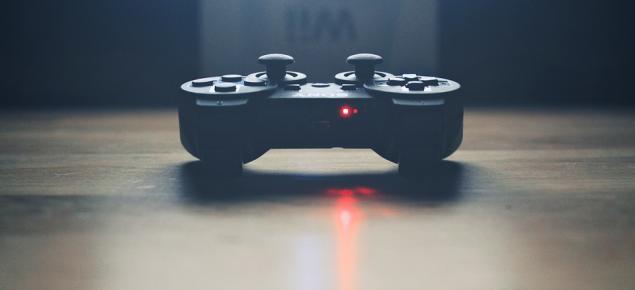 Like every stereotype, video games come with their own sets of preconceptions.  We've all heard parents rant about how games teach children violence.  Statements like,

you'll rot your brain, go outside, and get a life

are common parental reactions when their children spend too much time in front of the screen. Yet what happens when you look at this new genre of entertainment's possible benefits?  Many changes and evolutions in tech have caused a great divide between the generation of boomers and their millennial counterparts.  Video games are one of the subjects that causes much controversy.  To balance out the popular opinion that videogames are unhealthy, here are a few unique points to consider:Cyber Social Structures are Still Social when CyberThe most commonly held caricature of a gamer is a young person, introverted, nerdy, and possibly socially inept.  Perhaps this is the picture painted to those who don't play games themselves.  Ironically, many games do in fact have complex social networks.  Not only does a game allow someone to play with their friends, it provides opportunities to meet and play with new people, and keep in touch with people all over the world.  In fact, the majority of these game offers people access to social networks larger than most that exist in real life. GamificationGamification has made its way from games into numerous areas of life.  It's not uncommon to see incentive systems at work changed from policy to point system in efforts to add a game-like spin in hope to raise employee enthusiasm. Game based learning makes light of the learning process by incorporating within it the essence of 'play'.  Being able to play through complex scenarios offers the brain a healthy way to run through various simulations.  The real world is much less forgiving than a video game, which offers user a first, second, third, or infinite amount of chances to complete a goal. The Power of StrategyOne of the greatest benefits of gaming is the ability to strategize and strengthen problem solving skills. Games as simple as Tetris and as complex as Starcraft provide users with a creative ways to solve problems.  In order to solve a problem, it is often required to think both quickly and deeply about strategy. Being able to practice complex scenarios through games not only improves teamwork and group dynamic within teams, but also benefits each individual player mentally.  Studies have shown that games sharpen decisiveness, acuity, and many other mental attributes. A Game for EverythingOne of the most fascinating aspects of video games is that as a genre, it has a ridiculous amount of diversity.  When you look at popular games they could be as different as Angry Birds on your mobile phone, or Brain Age on Nintendo Gameboy, or the Club Penguin social community, or as immense as the immersive World of Warcraft. Unlike TV shows, sports or any other form of entertainment, video games contain subject matter that is virtually limitless in its diversity.  Name any possible type of skill you may want to learn, and there is a game out there for it.

Maybe the most popular examples of video game hits contain violence.  Maybe some people tend to spend unreasonable amounts of time in their basement playing.  Although these two facts do still stand true, video games remain an untapped source of creativity and endless utility.  What incredible  places and scenarios can these virtual portals take us?  How can they help to smear the line between imagination and reality?  And from all this, what can we learn?  Maybe now is the time to pay the vast world of gaming some due respect and admiration.