Best Places To Travel During The Holidays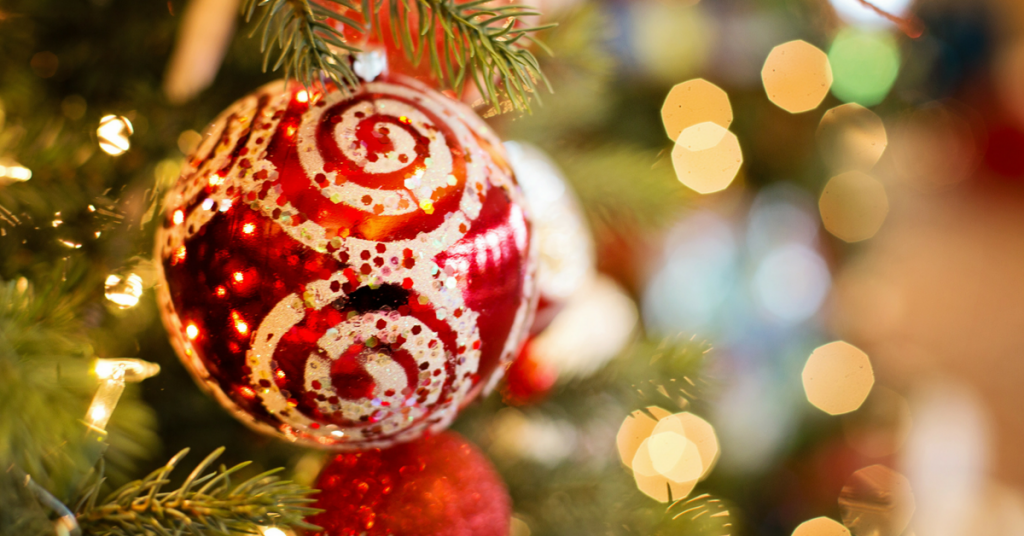 St. Augustine of Hippo said "The world is a book and those who do not travel read only one page". Even if you can't afford to travel the whole globe, exploring a new place a couple of hours from where you live can be a thrilling experience. The holidays are a great time to travel and explore new places. Here are some of the best places to see during the holidays.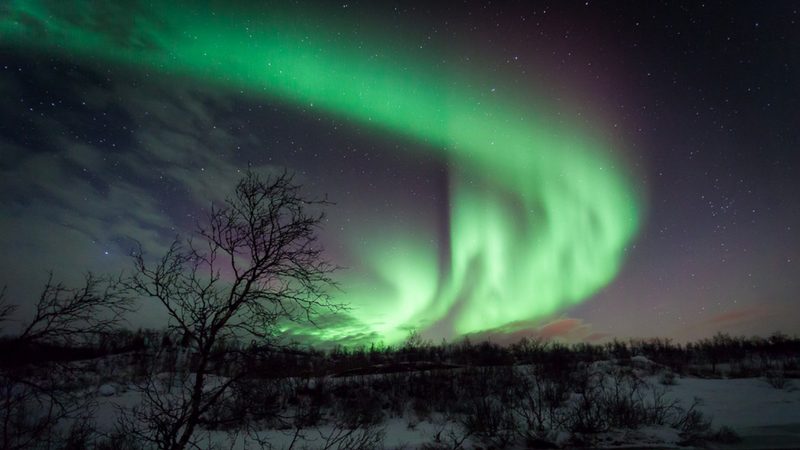 Tromso, Norway
The Northern Lights are very beautiful and Tromso in Norway is one of the best places on the planet to see them. Look to the sky between 6pm till midnight. Aside from the Auroras, you can also go dog sledding, ride the mountain top cable car, and say that you've been to the North Pole (it's actually the Arctic Circle) for Christmas.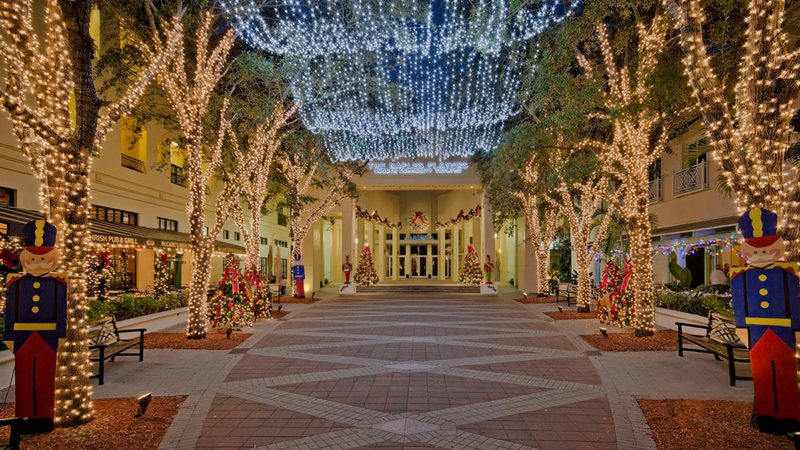 Naples, Florida
You can't build a snowman here, but the snow bird style winter in the city attracts many tourists during the holidays. The luxury stores, boutiques, and festive ambiance also does a good job of attracting visitors. If you've never been, head down to Third Street South for the traditional Christmas tree. There are also very beautiful window displays like the one at Marissa Collections, a department store located in the Old Naples Historic District. More shops can be found at Fifth Avenue South. When you get tired of shopping, don't forget to check out Naples' TUBA Christmas, a concert on Fifth Avenue South's Sugden Plaza that features brass tubas, euphoniums, and baritones.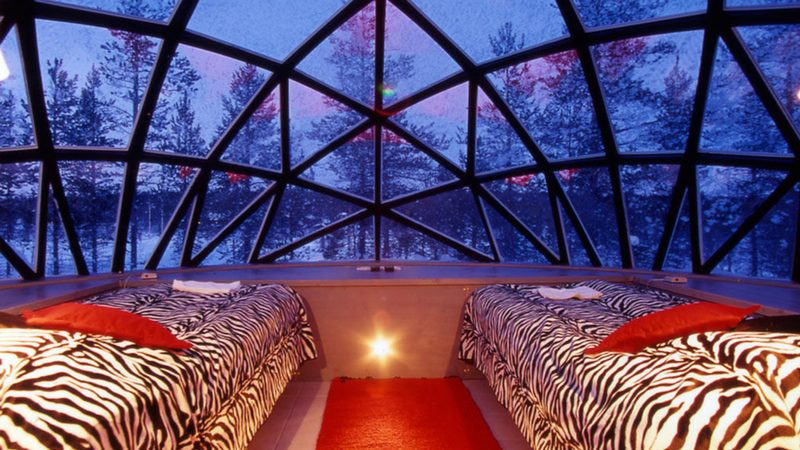 Lapland, Finland
For a truly winter wonderland go to Lapland in Finland. The Urho Kekkonen National Park is just a 90-minute drive away from Helsinki and is a great place to visit. Experience a sleigh ride pulled by reindeer just like Santa, or you can go cross country skiing at the Saariselkä trails. For a unique experience, stay at the igloos at Hotel Kakslauttanen that are made from thermal glass so you can stay warm all night while watching the Northern Lights. You can also take 4-hour cruise on the Sampo, which served 26 years as an icebreaker.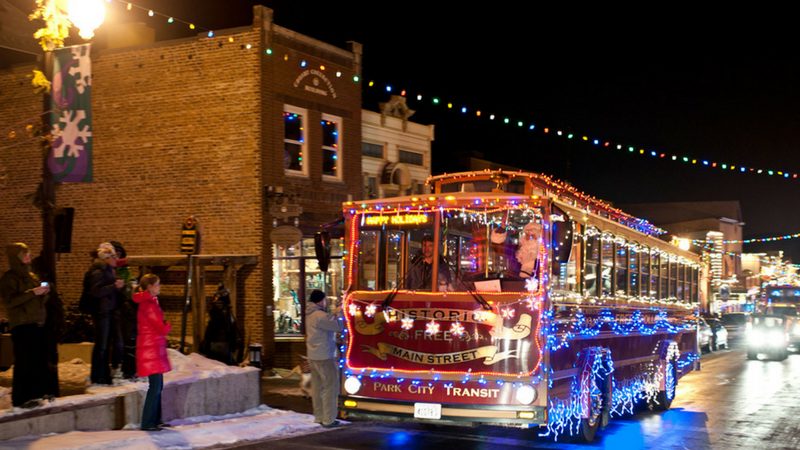 Park City, Utah
If you want to see serious bling during the holidays, Park City in Utah is the place to go. The city holds the annual Electric Parade late November and locals light up their cars, bikes, trucks and crank up the holiday tunes as they parade down Main Street. Come during Christmas Eve to see St. Nick ski down the slopes to lead the torchlight parade. Check out the life sized gingerbread houses at Montage Deer Valley. January at Park City is the Sundance Festival which attracts the Hollywood crowd.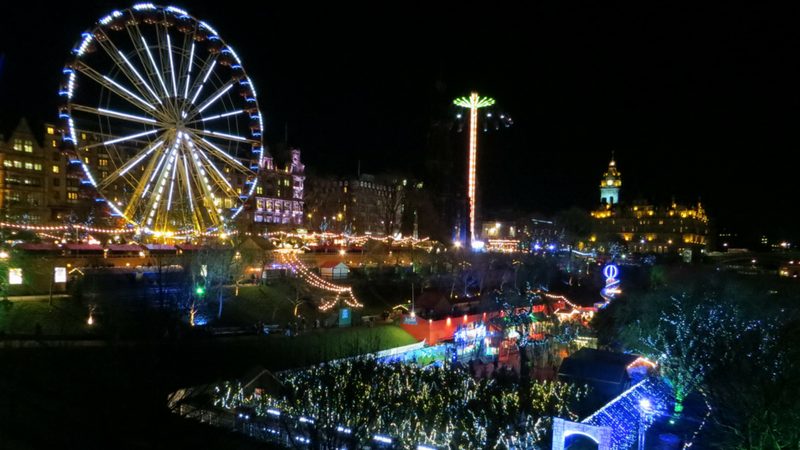 Edinburgh, Scotland
Listen to the bagpipes play Amazing Grace, watch fireworks illuminate the Palace of Holyroodhouse and take in a light show when you visit Edinburgh in Scotland during the holidays. If you can, stay at the Caledonian Hilton Edinburgh, which is Edinburgh's answer to New York's Times Square. For deliciously bewitching food, grab a bite at Witchery by the Castle and order the Loch Duart salmon and Gartmorn Farm duck – you won't regret it.
Adventure Assist Travel Journal Is A Must Have For Trips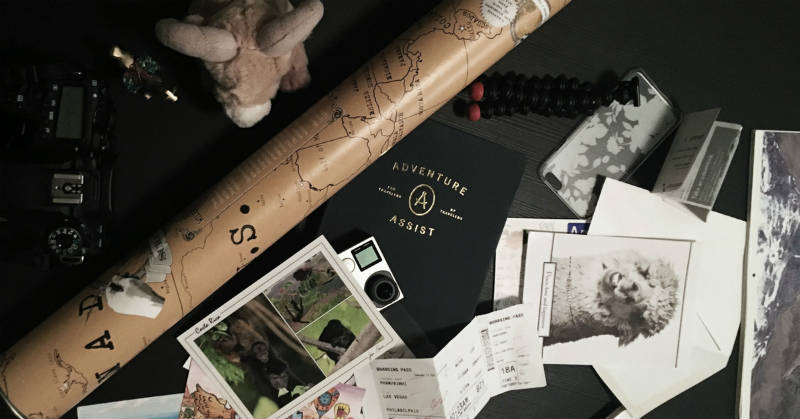 A twist to the classic notebook, Adventure Assist is a modern travel journal perfect for the before and afters of your trip. Mapping out your trip and keeping memories the old school way. Jot down the most important details of the trip as you are planning so you are ready once the time comes. Create a list of things to remember or missions to complete. Be ready for the accomplished feeling you get when you physically cross these things off your list. Keep quotes of silly things that happened along the way. Relive doodles of the funny dog you saw or the breathtaking view from the end of your hike.

The notebook was created by two adventure seekers, Jake Pritchard and April Onebane. Both studied abroad and have a passion for traveling with a purpose. Their mission is to " better connect travelers to their destinations by inspiring authentic and purposeful travel experiences through streamlining planning and organization." With that mission in mind, the Adventure Assist notebook was created. A heavy duty notebook with strong covers and thick sheets made to withstand the suitcases, backpacks and adventures it will be a part of.Broken down into seven section, the notebook helps travelers organize and keep track of the basic necessities when traveling. The sections starts with "packing" and moves onto "to-do", "transportation", "accommodations", "calendar", "contacts" and "journal" with journal being the largest section. Each section is divided as an easily identifiable tab to quickly navigate to the section.
Packing
The first tab in Adventure Assist, Packing, tells you to "list adventure gear, regional specific clothing, travel documents and entertainment essentials for your journey." With four pages to list what you are packing, you definitely won't miss a thing or over pack. A couple of things we would recommend: S-hooks, ziplock bags, mini-tripod.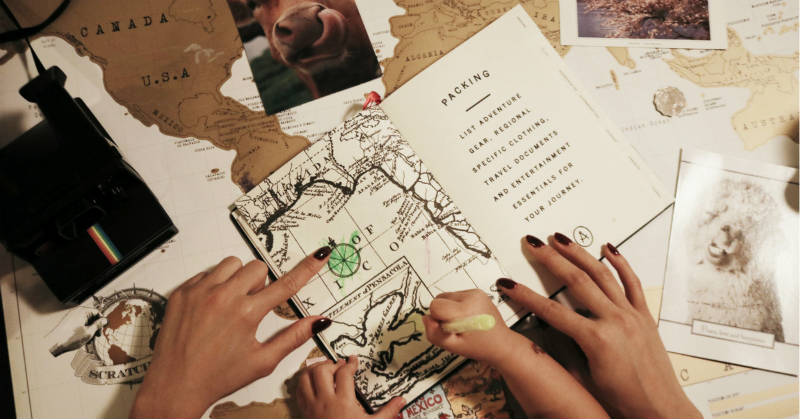 To-Do
Next, To-Do, is 10 pages, each page broken down into two sections. Each section is broken down into boxes: destination, attractions, activities, food and drinks. What are some things you want to do, see and eat at the destination? You will have an endless list of things you want to do on your next adventure but writing down the top 10 will help you keep track of the most important. Keep a smaller list for a higher chance of accomplishment while pulling from your bigger list when you run out. Nothing digital will ever replace the satisfying feeling of physically crossing something off of your Do-To list.
Transportation and Accomodations
Where are you staying each night? When time do you have to get there, get out and who do contact if you have a question. Necessary, if not the most important, information of every trip. Now that you know where you are staying, how are you getting there? Getting around in big cities is easy if the language is one you speak and the technology available is similar back home. The difficult but somewhat exciting times when you are visiting somewhere completely different than what you are used to, transportation will not be so easy. You may need to catch a ferry, jitney...donkey?! Keep track of what time departure and arrival is and any additional notes like how many stops until your destination.
Calendar and Contacts
The calendar section provides blank monthly calendar views for you to see your month at a glance. There is a column for notes where you could draw a map key, like emojis, and add the keys to your calendar. Contacts - great for noting who the people from each destination to call in case of emergencies. We have so many contacts in our phones we don't remember. When a panic situation happens, you have the information you need. In a more likely situation, you lose your phone or it runs out of battery. Now you have the contact information and can borrow someone's phone.
Journal
This is where you log your memories and experiences. The reason you are traveling in the first place. Write, draw, sketch, whatever you want in this section. Anything that will bring back the best memories from your journey when you discover this notebook on your shelf when you are 80. Instax or Polaroid would be perfect for this section. The two envelopes on each end of the notebook are great for storing tickets, airport stamp tickets, napkins with doodles on them or anything else relatively flat.We will have our digital photos, videos, social media accounts to look back at. But the feeling from something handwritten or hand drawn is much more powerful and memory provoking than anything digital. Adventure Assist is personal and once you start writing, you won't want to stop.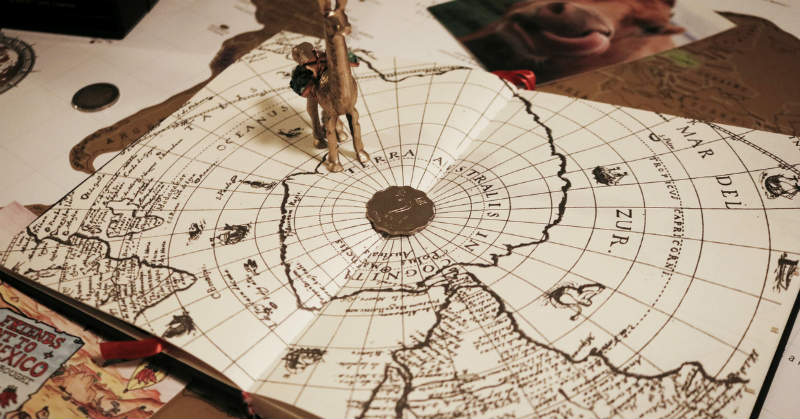 Brain Hats and Lab Coats: How to Prep for the March for Science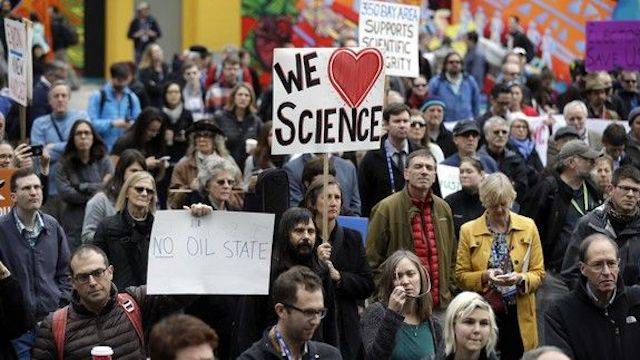 The countdown has begun!  Winter has passed in the blink of an eye.  As spring comes swiftly so does the 
March for Science
.  This coming Earth Day we congregate to promote the influence of science in policy making.  So far the numbers on the
March for science Facebook Group
has grown upwards of 840,000 members and growing daily.  As we near April 22nd we want to do everything we can to be prepared for the day.  Here are some tips on not only what to bring, but also some suggestions on how to act during the march.  We're all in this together and want to promote the best possible image of science.  Can't wait to see you there!
Covering the basics
This is an all day outdoor event so we'll need all the essentials.  Don't forget basics like water, snacks, sunblock, portable charger, weather-appropriate attire, and a good attitude (we'll touch upon this one more later).  It is suggested that people use clear backpacks to the event.  This will make security much less of an issue.
Don't forget your brain hat!
Similar to the Women's March, March for Science also has its iconic wardrobe.  Behold, the brain hat!  (looks brilliant in combination with a lab coat).  Don't know how to knit or crochet?  Have no fear! Here's a link to the
Etsy search results for "Brain Hat"
.  This fashion statement will not only make you a known advocate of science but will also keep you warm during this outdoor event.  For those on a budget,
this Ikea alternative
is a good option if Etsy is a bit too expensive.
When you get there
Gatherings of this kind of purpose and magnitude can be very overwhelming.  Often in crowds this dense you'll find cell service impossible to find.  Here's a cool techie solution to this: download
Fire Chat
.  Fire Chat is a cool app that allows you to message despite not having signal or internet access, just keep your wifi and Bluetooth enabled.  Fire Chat works best the more people have it (it creates a mesh network) so a demonstration like this is the perfect place to have this.When you get there, make sure to check-in on Facebook.  The more we have people checking in and tagging on social media, the more our voice can be heard.  Check-in and include #marchforscience in all your posts.  This will really help science make a statement.Remember your rights.  Let's hope that it doesn't come down to any arrests or altercations, but it doesn't hurt to know what to do in case you find yourself in one.  If you see any bullshit like looting or vandalism make sure you pull out your phone and record it.  Science does not want to be represented by those kinds of actions.   Let's obtain evidence to refute this from the group should it happen under our watch.
Can't make the event?
Even if you can't join us here in Washington or at a satellite march, you can still march remotely!  Make sure to update your statuses and acknowledge the movement on social media using check-ins and #marchforscience.  Some members of the secret group are even making headbands and wearing them, despite not being able to attend.Don't forget that donations and crowdfunding are still being accepted.
Bring your spirit
Most importantly don't forget to bring good vibes!  We are all marching for a good and reasonable cause, bringing the right attitude is of the utmost importance.  Make sure to treat officers, locals and homeless with kindness and respect.  We want to reflect the best image of what science represents back into the public.  Coming with a stern yet proactive outlook needs to be the priority of everyone who participates in this march.
Leave no trace
We march together on Earth Day, everyone.  The earth needs us now more than ever.  When we come together, we must leave with EVERYTHING with which we came.  Some group members have even suggested bringing garbage bags to fill for cleaning up after the demonstration.  Leave no trash.  Instead, let's leave a statement.Let's keep this momentum going!  I'm grateful to see how much support has grown for this cause.  Let's keep it up.  See you on Earth Day.
Survival Tips For Holiday Travel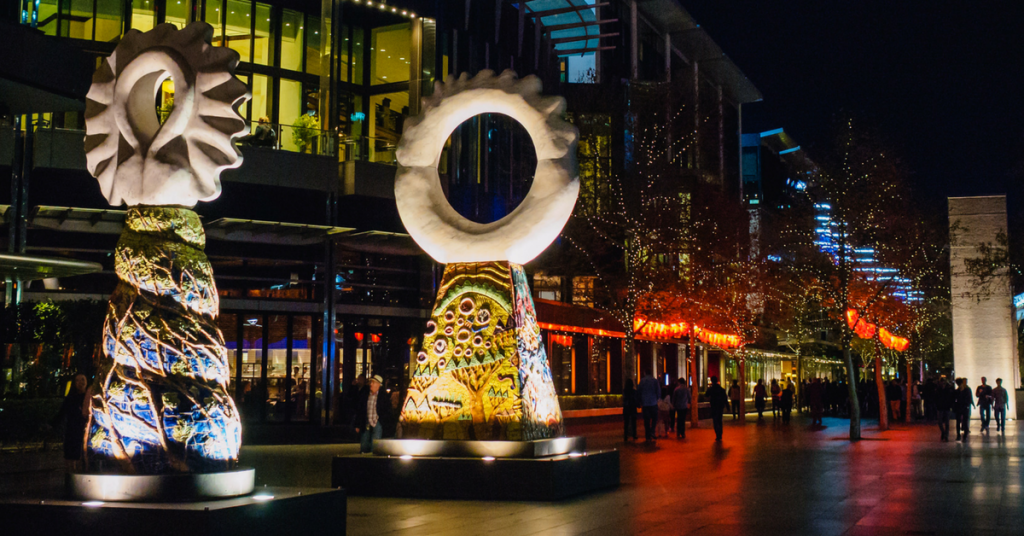 Some people have the luxury of staying put during the Holidays, but some of us have to travel hundreds of miles to spend time with our loved ones. This is not really so bad considering that Christmas is the time for family and friends. What's bad about it is that hundreds of other people will be thinking of the same thing and will want to spend time with their loved ones too. This makes traveling during the Holidays difficult, harsh, and exhausting. Here are some tips to help you survive the holiday rush.
Pack Ahead
One of the reasons why you forget a toothbrush or your cell phone charger is, because you like to pack at the last minute. To avoid forgetting important things, pack ahead of time. If your flight is in a week, start putting together your wardrobe at least 3 days before the date of departure. The night before, pack your toiletries except for your toothbrush and deodorant. Upon getting up and using said items, put them inside your toiletry case then pack them up. This way, everything is inside your suitcase and ready to go. You can also purchase new toothbrush and deodorant so that you can pack them up 3 days before your trip.
Get Up 1 to 2 Hours Early
Set your alarm an hour or two earlier than the usual. This will give you extra time to get ready. You can use this time to pack (if you did not follow above tip), unplug appliances, eat and cook breakfast, and  set up your security system or inform the neighbors or neighborhood watch that you're going away. The extra time can also be used to check the car if you're going on a road trip or to avoid traffic if you're going to the airport or bus terminal.
Pack Earplugs
Ear plugs are some of the best inventions, especially if you're on a long commercial flight. They will enable you to tune out unnecessary noise or get some much needed sleep. Shutting down noise can help decrease stress levels whether you're waiting for your flight to board or actually sitting in your seat. Earplugs are not only for air travel, they can also be used to tune out your sister's music or your brother's sports talk.
Avoid Being Hangry
Have you ever noticed that you're grumpier when you're hungry? We call this being hangry. It's when you're hungry and angry at the same time. Avoid this by eating regularly even when you're traveling. Eat something at the airport before boarding or eat the airplane food. You can also bring food along with you in the car and eat snacks or fill up on fluids to avoid getting hangry.
Give Gift Cards
Lugging heavy gifts in the airport or cramming them inside the car can be very inconvenient. The TSA suggests that giving gift cards instead of gifts to avoid checking in lots of items or being asked to open a bag at the x-ray machine. Gift cards are also smaller and fit inside your purse, so they don't have to fight space inside the luggage compartment of your car.
Travel During Off-Peak Days
The Wednesday before Thanksgiving is the busiest time for travel. Avoid this day as much as you can. If you work, arrange for a leave of absence early so that HR can prioritize you. Traveling early in the day is also better than getting later flights. According to studies, late flights have a bigger possibility of getting cancelled usually due to weather and other delays.