Best Places To Travel During The Holidays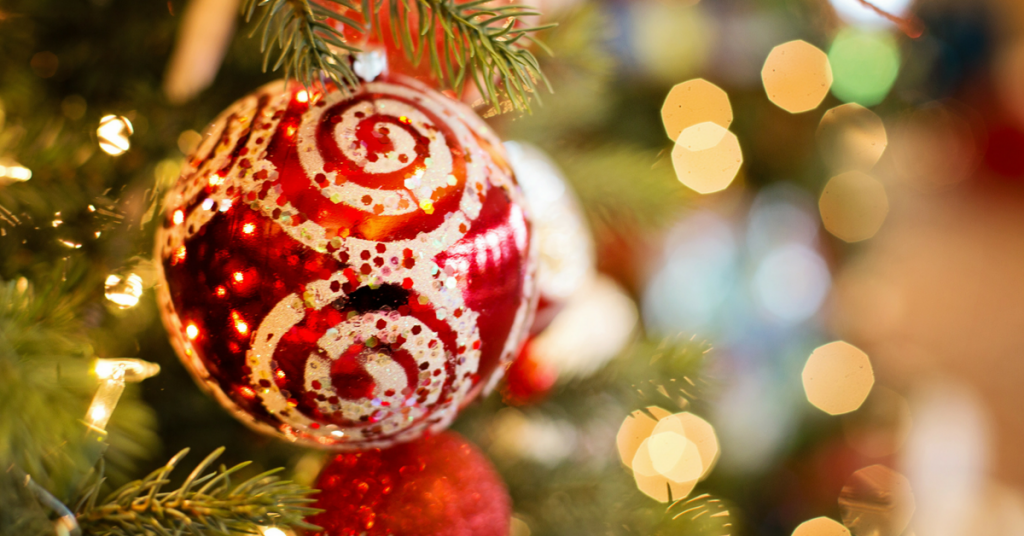 St. Augustine of Hippo said "The world is a book and those who do not travel read only one page". Even if you can't afford to travel the whole globe, exploring a new place a couple of hours from where you live can be a thrilling experience. The holidays are a great time to travel and explore new places. Here are some of the best places to see during the holidays.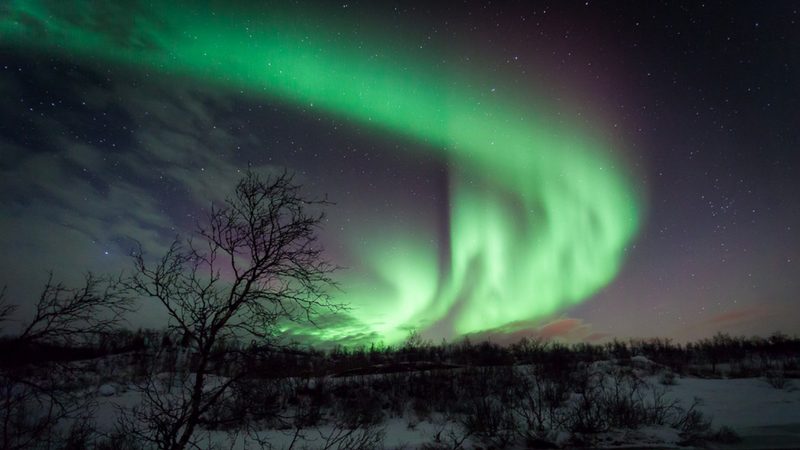 Tromso, Norway
The Northern Lights are very beautiful and Tromso in Norway is one of the best places on the planet to see them. Look to the sky between 6pm till midnight. Aside from the Auroras, you can also go dog sledding, ride the mountain top cable car, and say that you've been to the North Pole (it's actually the Arctic Circle) for Christmas.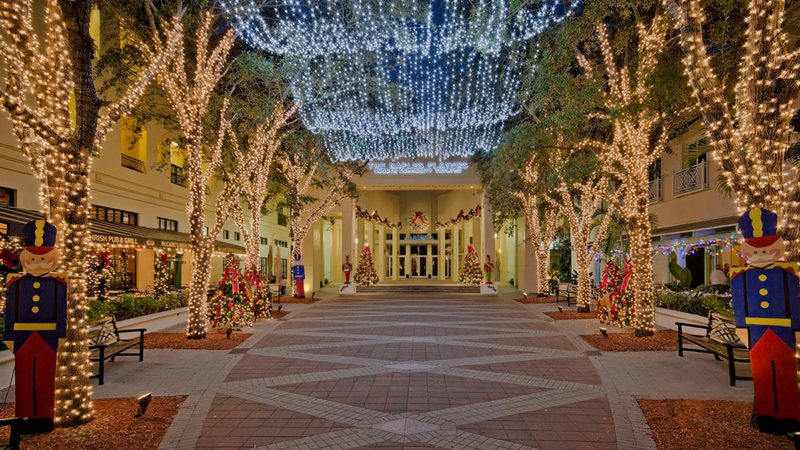 Naples, Florida
You can't build a snowman here, but the snow bird style winter in the city attracts many tourists during the holidays. The luxury stores, boutiques, and festive ambiance also does a good job of attracting visitors. If you've never been, head down to Third Street South for the traditional Christmas tree. There are also very beautiful window displays like the one at Marissa Collections, a department store located in the Old Naples Historic District. More shops can be found at Fifth Avenue South. When you get tired of shopping, don't forget to check out Naples' TUBA Christmas, a concert on Fifth Avenue South's Sugden Plaza that features brass tubas, euphoniums, and baritones.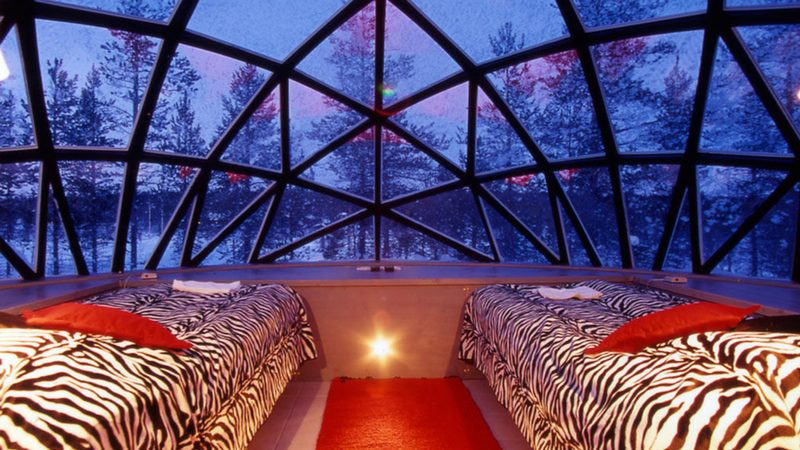 Lapland, Finland
For a truly winter wonderland go to Lapland in Finland. The Urho Kekkonen National Park is just a 90-minute drive away from Helsinki and is a great place to visit. Experience a sleigh ride pulled by reindeer just like Santa, or you can go cross country skiing at the Saariselkä trails. For a unique experience, stay at the igloos at Hotel Kakslauttanen that are made from thermal glass so you can stay warm all night while watching the Northern Lights. You can also take 4-hour cruise on the Sampo, which served 26 years as an icebreaker.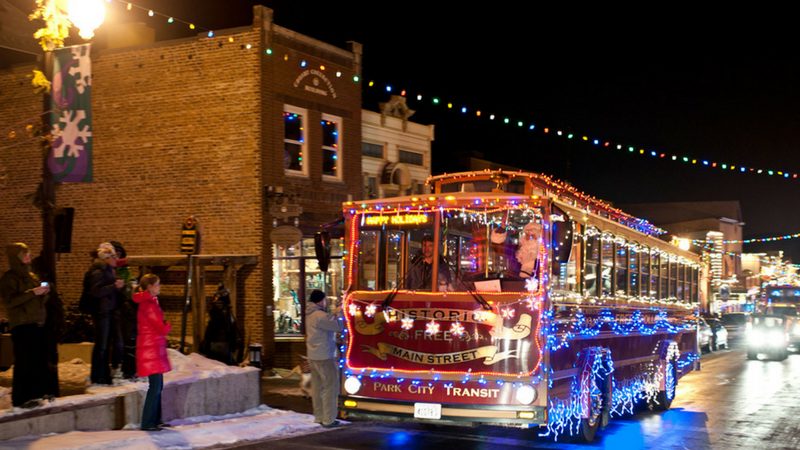 Park City, Utah
If you want to see serious bling during the holidays, Park City in Utah is the place to go. The city holds the annual Electric Parade late November and locals light up their cars, bikes, trucks and crank up the holiday tunes as they parade down Main Street. Come during Christmas Eve to see St. Nick ski down the slopes to lead the torchlight parade. Check out the life sized gingerbread houses at Montage Deer Valley. January at Park City is the Sundance Festival which attracts the Hollywood crowd.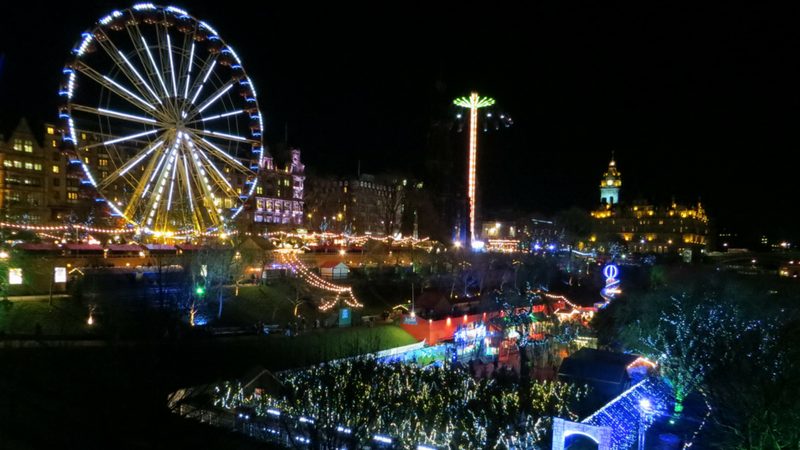 Edinburgh, Scotland
Listen to the bagpipes play Amazing Grace, watch fireworks illuminate the Palace of Holyroodhouse and take in a light show when you visit Edinburgh in Scotland during the holidays. If you can, stay at the Caledonian Hilton Edinburgh, which is Edinburgh's answer to New York's Times Square. For deliciously bewitching food, grab a bite at Witchery by the Castle and order the Loch Duart salmon and Gartmorn Farm duck – you won't regret it.
How To Network When You Travel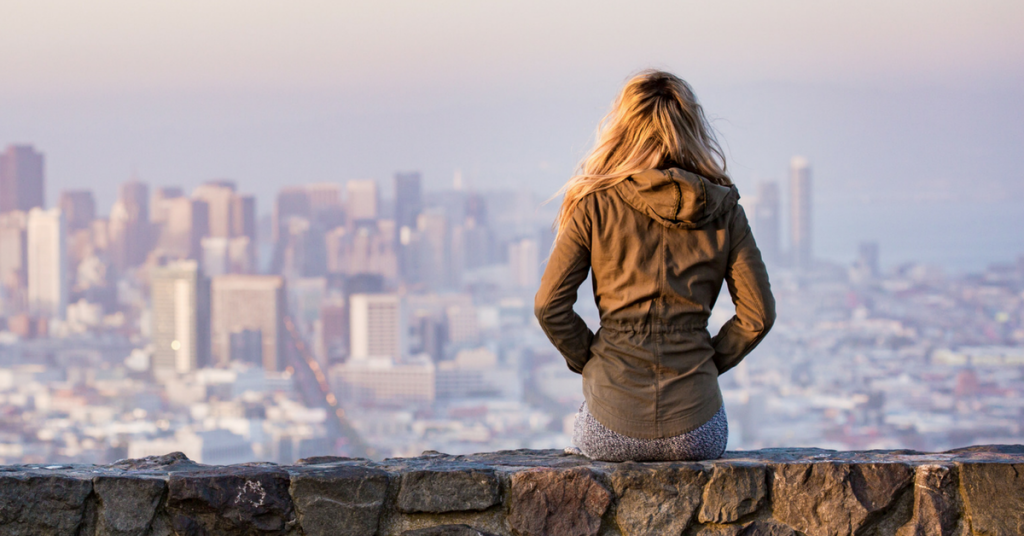 As a traveler, it is essential to network in the places you travel to. It helps in expanding business and growing a network of friends and colleagues. Networking is important for personal and professional growth and adds a pinch of multiculturalism.Here are a few simple steps you can take in order to enhance your networking experience in any city you travel.
Spreading the word about your trip.
Let people know that you are travelling somewhere on Facebook, Twitter and other social media sites. They are the easiest ways of announcing your travel plans. These announcements help you receive a response from people staying in that place on the same dates as you.
Take help from the social media network and communities.
There are communities and groups on various social networking sites. Use these groups to learn about the people residing in the city, and invite like-minded people to meet you and socialize. Be specific with your travel dates, and if possible, tag someone who can be helpful in extending your network.
Get in touch with native hubs.
Most of the cities have central co-working cosmos, where people are welcome to connect with local entrepreneurs. Take a step forward and visit such hubs to meet people. These cosmos are generally open for all and are a very good choice to establish a good network in a foreign place.
Research about upcoming events in the city you are traveling.
It is always advisable to plan and prepare yourself for your upcoming trip. Do a little research and find out about upcoming networking events during your stay in the city. Plan your trip in a way to spare some time to visit these events. Meet with various people there, and share your business card.
Inquire your friends.
Use your contacts who have already visited the place before. Ask them about friends who can lend you a helping hand in a foreign city.
Consolidate your schedule.
Prepare a consolidated schedule and meet your existing contacts in the first couple of days of your trip. Then, take referrals to introduce yourself to more people and expand your network in the city.
Take out some time to play a sport or to indulge yourself in some group activities.
Playing a sport together or indulging in some group activities opens the door for enhancing your network. Sports is a great way to bring people together. There is a high probability that you may be invited back.
In your spare time, visit a coffee shop.
People around the world are generally curious about foreigners. They generally approach tourists to know more about them. A local coffee shop is one place where people are more likely to approach you and boost your network.Socializing and networking is very important in today's world. People have an affinity to do business with people whom they can trust. Having good relationship with people opens up a world of opportunities.
The Happiest Places In The World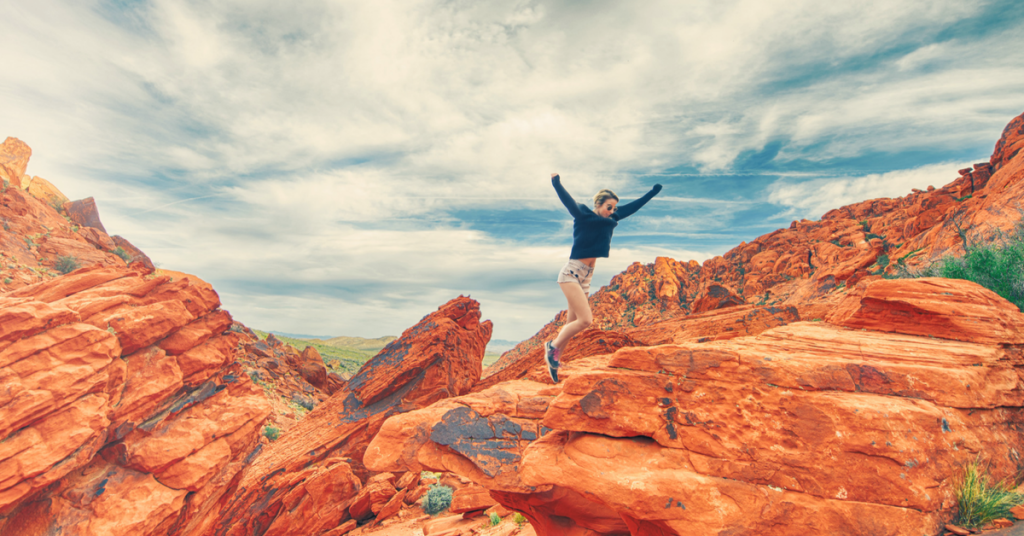 Human beings are in a constant pursuit of happiness. Happiness is a state of mind and varies from one person to another. Personal happiness depends upon many factors like general health, career growth, freedom of expression, and so on. Communal happiness is an index which is measured to judge the overall development of a place or a nation. The general well-being of the citizens and environmental balance maintain the overall happiness of a place.

The phrase Gross National Happiness (GNH) was coined in 1972 by Bhutanese King Jigme SingyeWangchuk. It is an index to measure the collective happiness of a nation. This concept has been accepted by many nations and the UN General Assembly had accepted it as its global development agenda in 2011.  The four main points of GNH are sustainable development, preservation and promotion of cultural values, conservation of the natural environment and establishment of good governance.There are many factors that make a country or a place happy. The GDP per capita, life expectancy of the people, the freedom to make personal choices, overall kindness, and social support contribute to the general happiness of the people.
Denmark
This tiny Scandinavian country is the happiest country in the world. The average life satisfaction level here is 7.69 out of 10. Gender equality is one of the key factors of this communal happiness. The government supports the families and children, and mothers get free health care. They have very high levels of social fairness. The capital Copenhagen is one of the most preferred food destinations in the world. The city offers an excellent quality of life for all.
Switzerland
Switzerland is one of the happiest countries in the world. The citizens have very low levels of stress and are satisfied with their lives. Swiss government offers the best healthcare for its citizens. The country is financially strong and has one of the highest per capita income levels in the world. This European nation encourages innovation and gives enough opportunities for people and businesses to grow.
Canada
Canada is one of the most prosperous nations in North America. The people are generally peace loving and tolerant. Canadians have a good life expectancy and freedom of choice and expression. They believe in strong bonding with family, friends, and co-workers.
Costa Rica
Costa Rica is rich in nature and the citizens are generally happy. The country is lush green and the people like to conserve the healthy environment. They have no army and the government money is spent on education and healthcare. They have a high life-expectancy of 78.5 years on average. Costa Ricans preserve their wildlife and greenery and tree plantation programs are quite common there.
Bhutan
Bhutan is the only Buddhist kingdom in the world and is the happiest nation in Asia. This tiny country surrounded by the Himalayas is incredibly green. 50% of the total area of the country is preserved for wildlife. The King helps maintain the perfect balance between globalization and age-old traditions of the country. They do not encourage development at the cost of damage to the environment.

Money is not the only deciding factor in measuring happiness. The generosity and well-being of the people matter the most. Good weather and natural environment, perfect work-life balance, affordable healthcare enable the people to live a rewarding life which in turn increases the GNH of a nation.
Yoga and Happy Hour at Grey Dolphin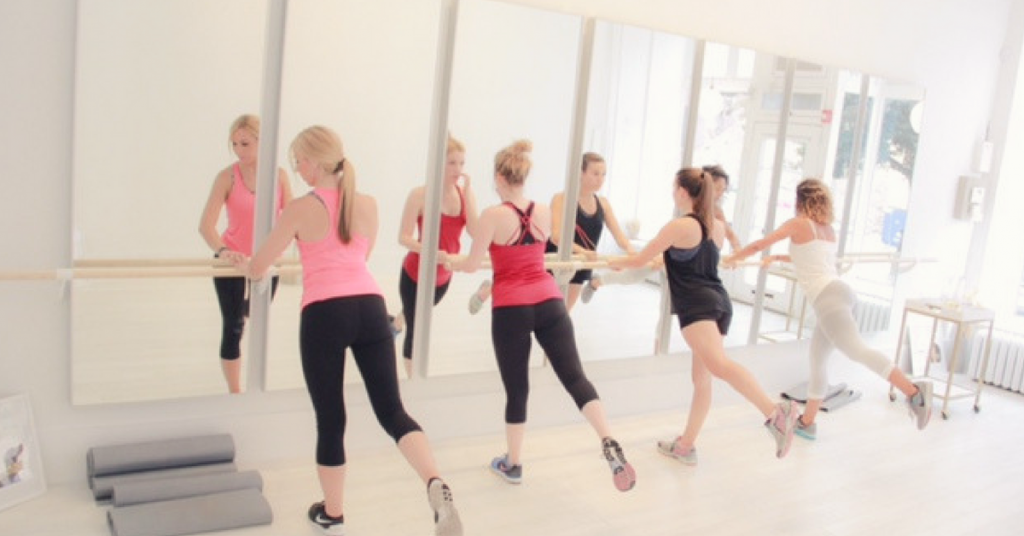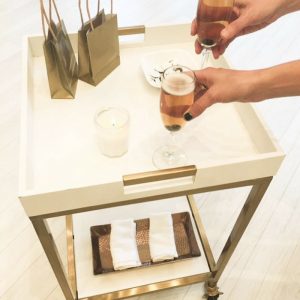 From having mobile yoga events in New York City to a beautiful modern boutique in Philadelphia, Grey Dolphin is redefining fitness and wellness for the community in the Northern Liberties area through its lifestyle boutique concept. Walking through the family friendly neighborhood and passing by several hipster cafés, you'll suddenly find Grey Dolphin standing out between all the homes and shops. The large windows give you a sneak peek at what's inside. This boutique has a simple sleek aesthetic with clean white interiors and hardwood floors. An entire wall is dedicated to mirrors that is perfect for barre classes. The potential for this space is great, and instructors should be excited to hold their classes in this beautiful space.

One thing is for certain, Grey Dolphin is not a gym. Because of its location, their customers are the immediate neighborhood. With classes like "Daddy & Baby" and "Yoga & Brunch", Grey Dolphin is family friendly, serving a millennial demographic that is in the process of settling down. "Group fitness is a big deal right now," says their General Manager, Michelle. They provide specialty items for their clients like champagne during events and a complimentary scented towel at each class. The experience is extremely personalized and luxurious. The space has been used for several events including "Happy Hour Yoga".  You can also find a  

Turbo Kick

class to step up your cardio routine. Each client is special and leaves feeling refreshed.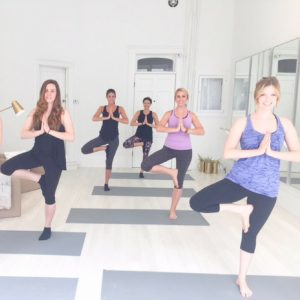 The most important part about growing Grey Dolphin is being mindful about the community and connecting with their audience. Michelle Nelson and Abby Stevens, Grey Dolphin's Marketing and Event Planner, are constantly checking in with the public and creating buzz about personal wellness. The key to their success has been knowing how to speak to their audience, whether it is by social media or answering inquiries. An establishment like this is still fairly new in Philadelphia, and they are trying to stay authentic to what they do best.Grey Dolphin's boutique features prestigious instructors like

Fabiana

, who has featured a "FAB w/ Fabiana" class.  Grey Dolphin is doing something that is very refreshing for Philly. The fitness classes are small with limited access, having no more than 8 attendees. Clients are getting something very specific with each service, based on the experience of the instructors. Grey Dolphin has also partnered with Alex and Kim of

The Styles Chronicles Blog

, a Philadelphia based lifestyle blog. Their "Yoga and Brunch" events are a relaxing way to meet new friends with a little bit of exercise. As you can see, Philly's fitness culture is embedded in the heart of Grey Dolphin.

There is much more to be excited for in this little gem in the heart of Northern Liberties. With regular yoga events and exciting partnerships like PAWS for "Cats On Mats", there is a field of possibilities for the space. As a true entrepreneur, Michelle tells us, "We are here to create. Life can be so much about competition. Focus on yourself and your work. We are grateful to have the opportunity, because there could be no opportunity at all." Philadelphia is transforming with fresh startups all the time, and with a space like this, it is a great place to develop lasting relationships while feeling refreshed. If you are looking for a more personal wellness and fitness experiences, Grey Dolphin is the place to be.