Best Places To Travel During The Holidays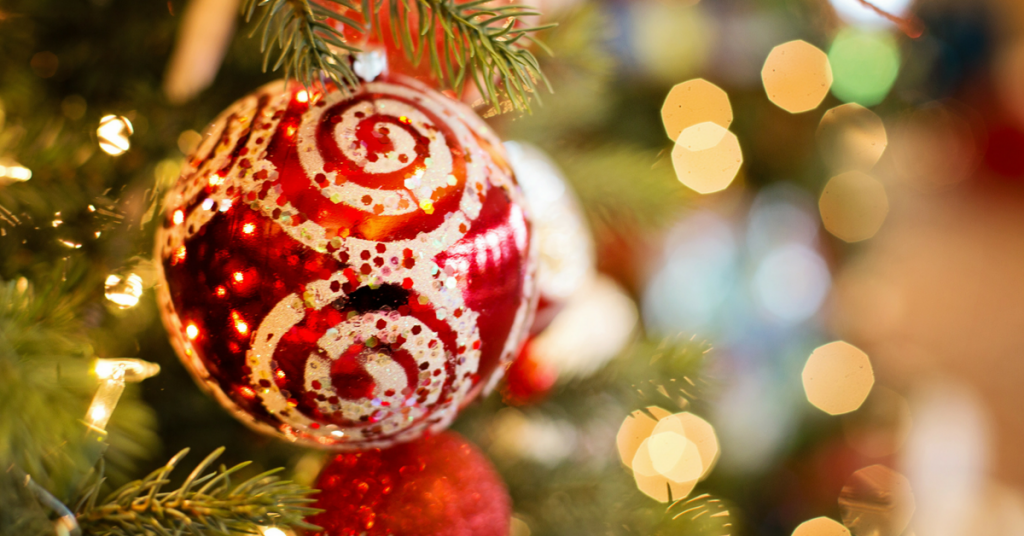 St. Augustine of Hippo said "The world is a book and those who do not travel read only one page". Even if you can't afford to travel the whole globe, exploring a new place a couple of hours from where you live can be a thrilling experience. The holidays are a great time to travel and explore new places. Here are some of the best places to see during the holidays.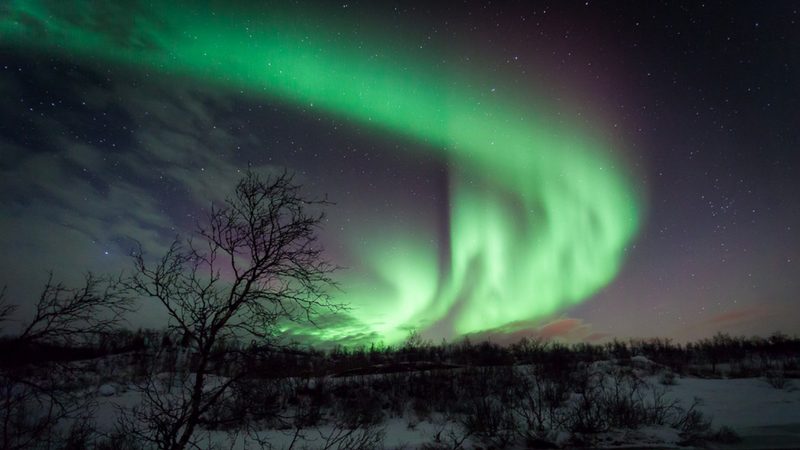 Tromso, Norway
The Northern Lights are very beautiful and Tromso in Norway is one of the best places on the planet to see them. Look to the sky between 6pm till midnight. Aside from the Auroras, you can also go dog sledding, ride the mountain top cable car, and say that you've been to the North Pole (it's actually the Arctic Circle) for Christmas.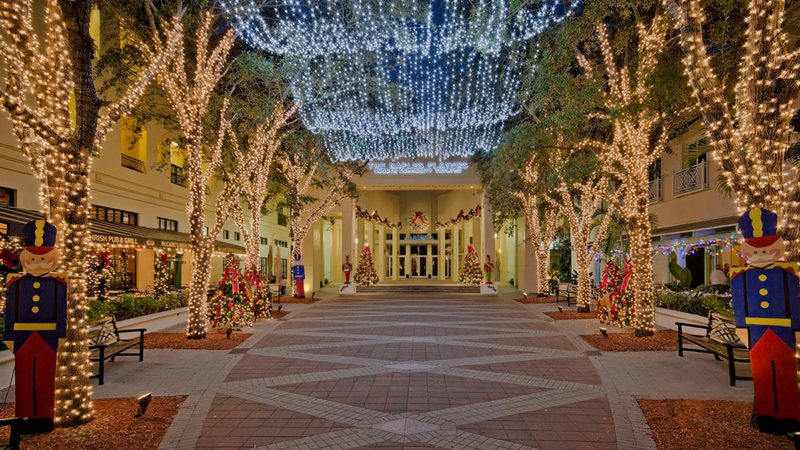 Naples, Florida
You can't build a snowman here, but the snow bird style winter in the city attracts many tourists during the holidays. The luxury stores, boutiques, and festive ambiance also does a good job of attracting visitors. If you've never been, head down to Third Street South for the traditional Christmas tree. There are also very beautiful window displays like the one at Marissa Collections, a department store located in the Old Naples Historic District. More shops can be found at Fifth Avenue South. When you get tired of shopping, don't forget to check out Naples' TUBA Christmas, a concert on Fifth Avenue South's Sugden Plaza that features brass tubas, euphoniums, and baritones.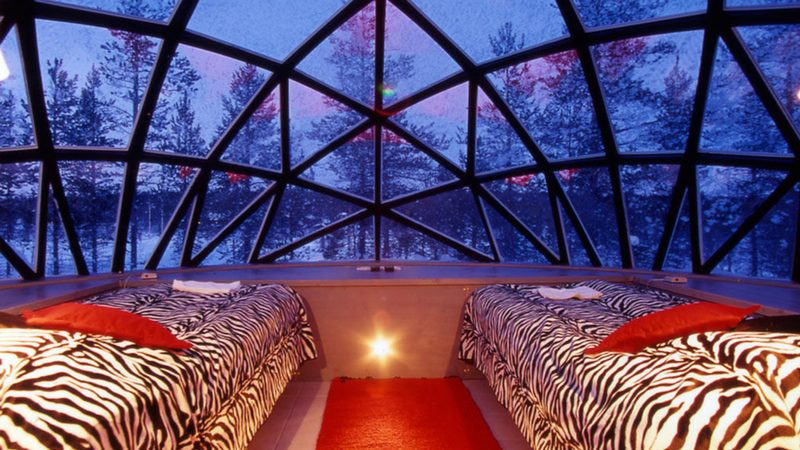 Lapland, Finland
For a truly winter wonderland go to Lapland in Finland. The Urho Kekkonen National Park is just a 90-minute drive away from Helsinki and is a great place to visit. Experience a sleigh ride pulled by reindeer just like Santa, or you can go cross country skiing at the Saariselkä trails. For a unique experience, stay at the igloos at Hotel Kakslauttanen that are made from thermal glass so you can stay warm all night while watching the Northern Lights. You can also take 4-hour cruise on the Sampo, which served 26 years as an icebreaker.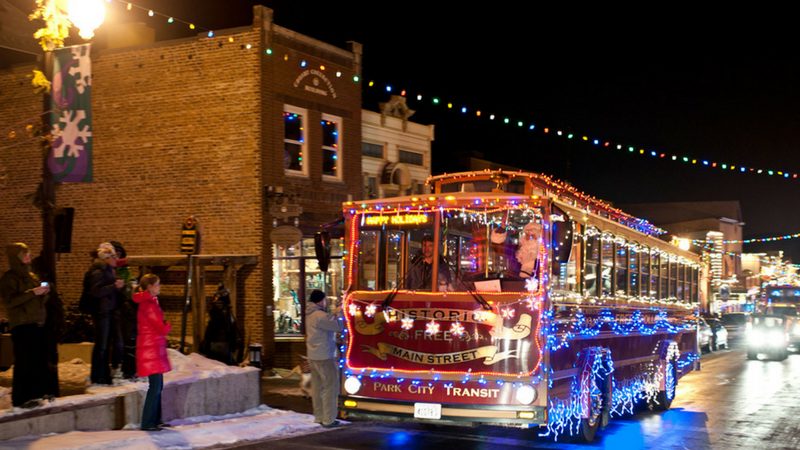 Park City, Utah
If you want to see serious bling during the holidays, Park City in Utah is the place to go. The city holds the annual Electric Parade late November and locals light up their cars, bikes, trucks and crank up the holiday tunes as they parade down Main Street. Come during Christmas Eve to see St. Nick ski down the slopes to lead the torchlight parade. Check out the life sized gingerbread houses at Montage Deer Valley. January at Park City is the Sundance Festival which attracts the Hollywood crowd.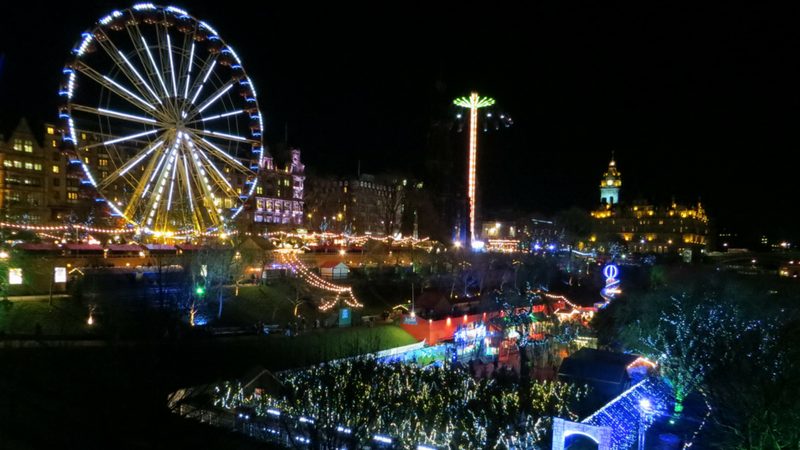 Edinburgh, Scotland
Listen to the bagpipes play Amazing Grace, watch fireworks illuminate the Palace of Holyroodhouse and take in a light show when you visit Edinburgh in Scotland during the holidays. If you can, stay at the Caledonian Hilton Edinburgh, which is Edinburgh's answer to New York's Times Square. For deliciously bewitching food, grab a bite at Witchery by the Castle and order the Loch Duart salmon and Gartmorn Farm duck – you won't regret it.
Airport Hacks Only Pro Travelers Know About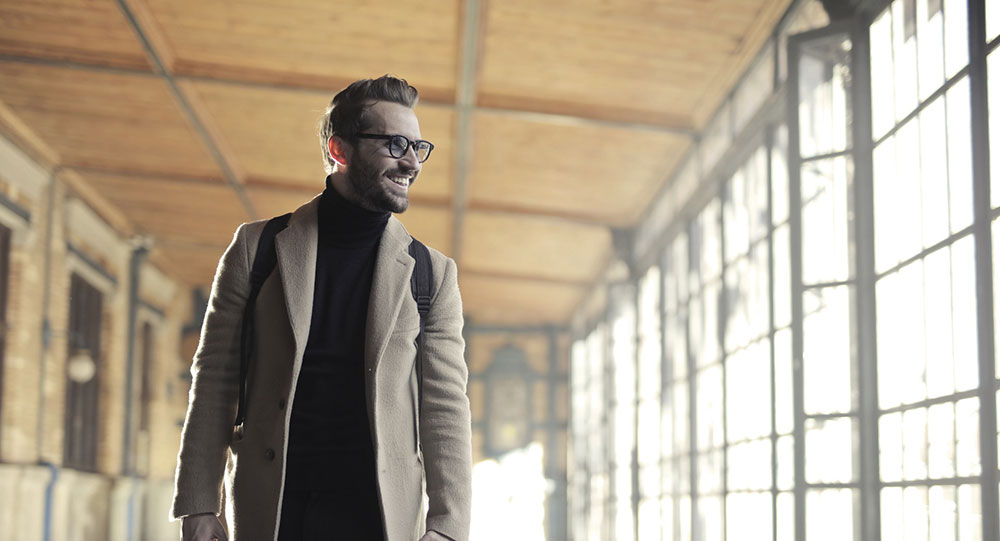 Do you want to skip long queues, drink for free, get good prices on seats or learn how to get a free upgrade to first class? If so, read on because we've compiled some of the best airport hacks for business traveling. These tips can help you save money and make your trip a bit more comfortable.
1. Sign Up for TSA PreCheck or Global Entry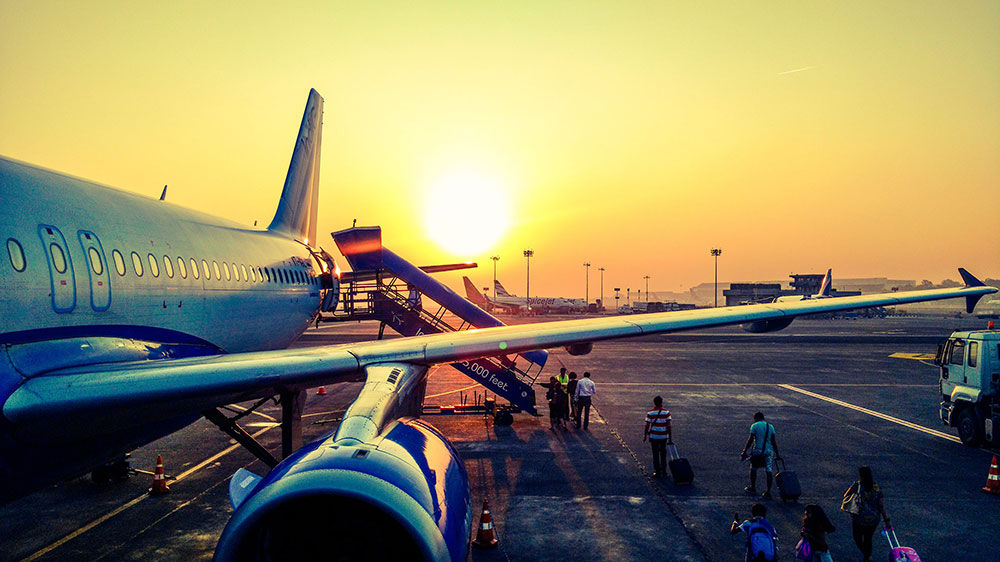 If you want to skip long lines, signing up for TSA PreCheck or Global Entry will allow you to breeze through security lines. Once approved, you are whisked ahead and there is no need to take off your shoes or remove your laptop from its case. It makes business travel easy and more civilized. The US, Canada, Mexico, New Zealand, the Netherlands, and other countries have similar pre-scanning programs that work with Global Entry.
The TSA PreCheck makes traveling domestically simpler while Global Entry makes returning from an international trip easier as it eradicates paperwork and long queues. Basically, they are clearance from the US Customs and Border Protection that designate people as low-risk travelers. All it takes is a background check, interview, and payment of fees and you can clear customs in a hurry.
2. Boarding Pass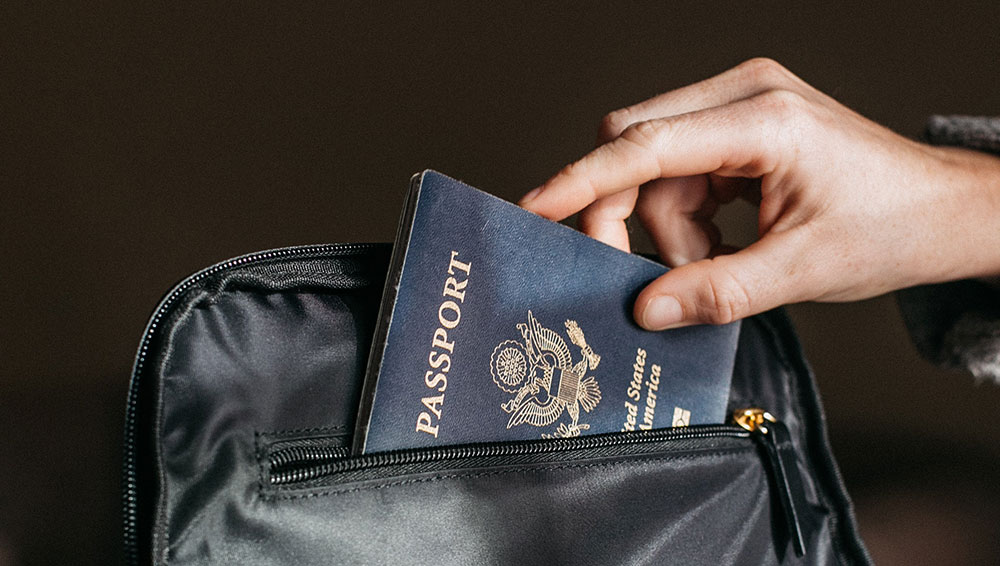 Boarding passes like tickets are downloadable and printable nowadays. However, we are still a slave of technology and many of us have had embarrassing moments where we can't find our boarding pass on our phone or the app suddenly hangs. Avoid these embarrassing moments by taking a screenshot of your pass and showing it to the boarding gate. Screenshots are easier to find and don't require the use of an internet connection.
3. Pay For First Class Lounge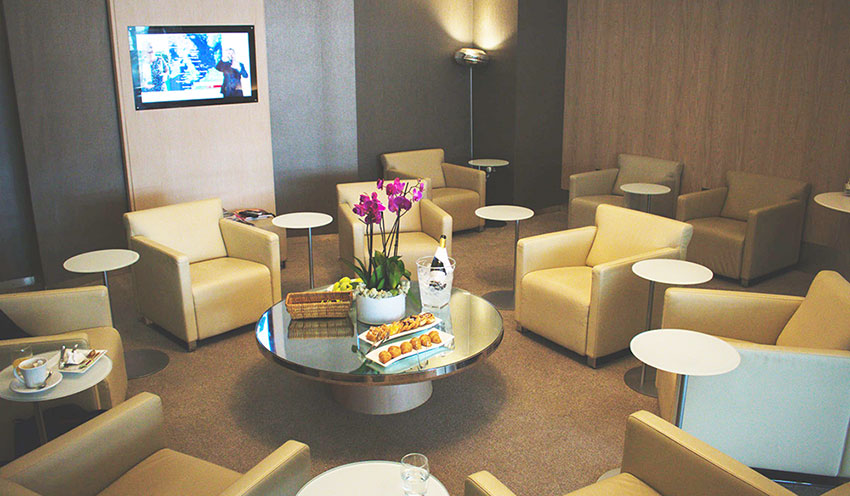 This airport hack comes in handy if you travel a lot. The first-class lounge costs around $30-$50 and has access to free drinks (including alcohol), internet, comfortable seats, and free food. In some airports, there are even shower rooms and quiet rooms for sleeping. If you have a long layover, the first-class lounge can be money well spent. Business traveling in style.
4. Book the Red-Eye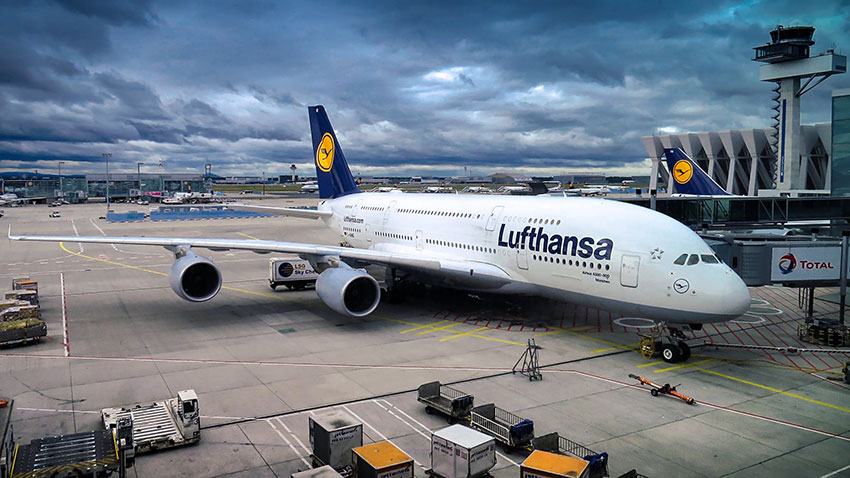 Taking the red-eye can be less stressful than taking other flights. Taking the last flight in or out helps you avoid the hustle and bustle of the airport and roads. Choose late-night flights especially if it's an overnighter. If it leaves at 10 pm, you can avoid rush hour traffic, lines at security and check-in will be minimal and the airport will be less crowded and you can fall asleep during your flight and wake-up at your destination.
5. Save On Internet Fees
Roaming for your cellular device can be very expensive for data and the internet. Instead of racking up charges, sign up for Boingo, a wifi hotspot provider. They charge around $4.98 per month for internet access in the Americas and $59 a month for worldwide coverage. Check your American Express platinum card if you can get a subscription for free so you can network while you're in the air.
Check if your airline has a loyalty program. This will encourage you to travel more frequently as you rack up the miles and get more perks. Keeping this in mind will make your business trips cost less and traveling easier.
Also, if you're using free airport security, check this article first.
Safety Hacks For Traveling To Your Next Business Meeting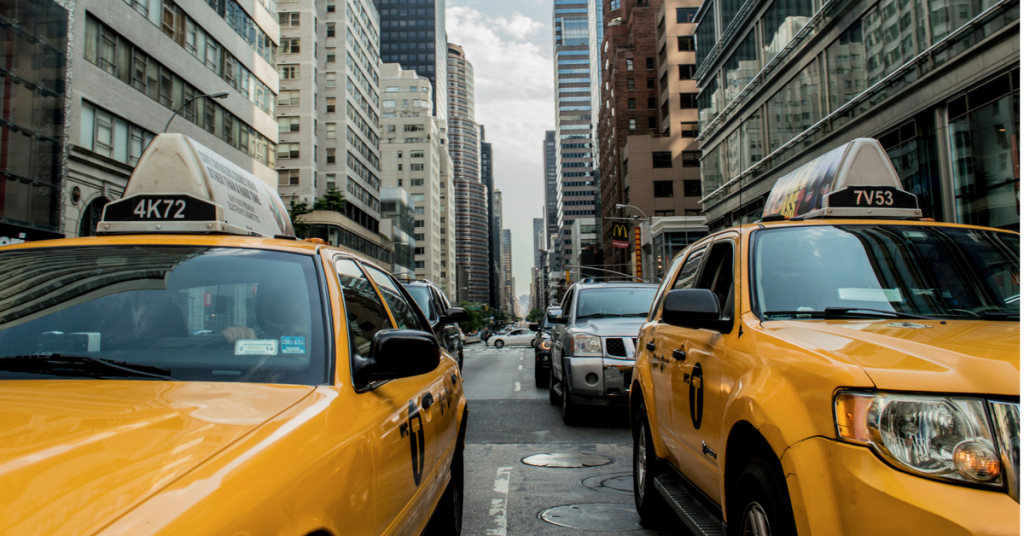 Is your upcoming business meeting making you anxious? We all know that some business meetings make participants feel stressed and nervous. Some people don't get enough sleep because they keep worrying about how things are going to work out or if their presentation is perfect. The bad news is that stressing over something you can't control can have negative effects on your health and body. It can affect concentration which can be a bad thing especially if you're driving there. The good news is that there are things you can do so that you can arrive safely at your meeting. Consider these tips next time you have to drive to an important meeting.
Use Headphones
Talking on the phone or texting while driving, are some of the most common causes of traffic accidents in the United States. These activities require the driver to use only one hand and for their attention to be divided between the street and their phone screen. This combination together with lack of concentration can cause accidents on the way to your business meeting. To avoid this, use technology that can free your hands so that you can at least keep both hands on the steering wheel and eyes on the road.
Designated Driver
If you're going to be preparing on the way to the meeting, it's best if you have a designated driver. It can be a co-worker, team member or neighbor you can carpool with. Having a designated driver has the same benefits when you're out drinking with your buddies. You can immerse yourself in work without having to worry about negotiating traffic or looking for a parking space. Having a designated driver is a good idea if it's a long commute or if you need more time to prepare.
Check Car
Being prompt is a good way to leave a good impression. To avoid breakdowns, check your car before you go. Check if you have all the necessary tools needed, tire pressure and if the spare is good to go. Car maintenance can also impact your safety. To ensure that you are driving a safe car, it is best to practice preventive maintenance. Not only will this prevent you from breaking down but also ensure that you arrive to work safely and on time even if you don't have a business meeting.
Sleep Early to Arrive Early
If you want to arrive safely, sleep early. Getting enough rest before the big day is one of the best ways to ensure that you are relaxed and calm. Don't drink too much coffee too. Caffeine will wake you up, but will make you jittery and more anxious. Sleeping early will also allow you to get up early and go to the meeting early so that you can avoid the rush hour and prepare early for your meeting.
Take Uber/Public Transport
Taking Uber or public transport to work is a good idea to arrive to work early. Firstly you don't have to drive and can concentrate on mentally preparing for the meeting. Secondly, sharing a ride with other people can be a good distraction, especially if you're nervous. Taking Uber is also like having a designated driver. As a bonus, you don't have to worry about parking.
Cars have improved thanks to technology. We can now arrive safely to business meetings thanks to advancements like bluetooth, GPS, seat belts and airbags. However, driver education and concentration is still important. Until we perfect the technology for self-driving cars, keep your eyes on the road and concentrate on driving to arrive safely to your business meeting.
Top 5 Coworking Spaces in Philadelphia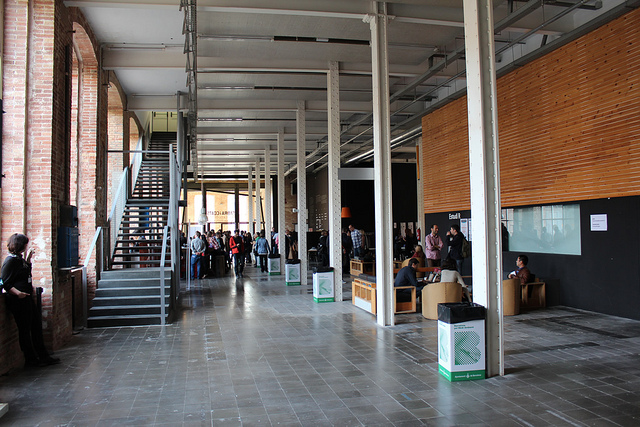 Looking for a great place to build your startup or run your company?  Renting an office can be expensive and eat up a lot of your mental real estate causing unnecessary headaches.  Instead give shared coworking spaces a try.  The idea is simple, coworking space is an open-concept office that everyone shares.  There are private offices, but most of the common areas and resources in the office are shared.  We've gathered a list of the top 5 coworking spaces in Philly for you to check out and grow your business.
WeWork Philly
Benjamin's Desk
Pipeline Spaces
Indy Hall
City Soho