Best Places To Travel During The Holidays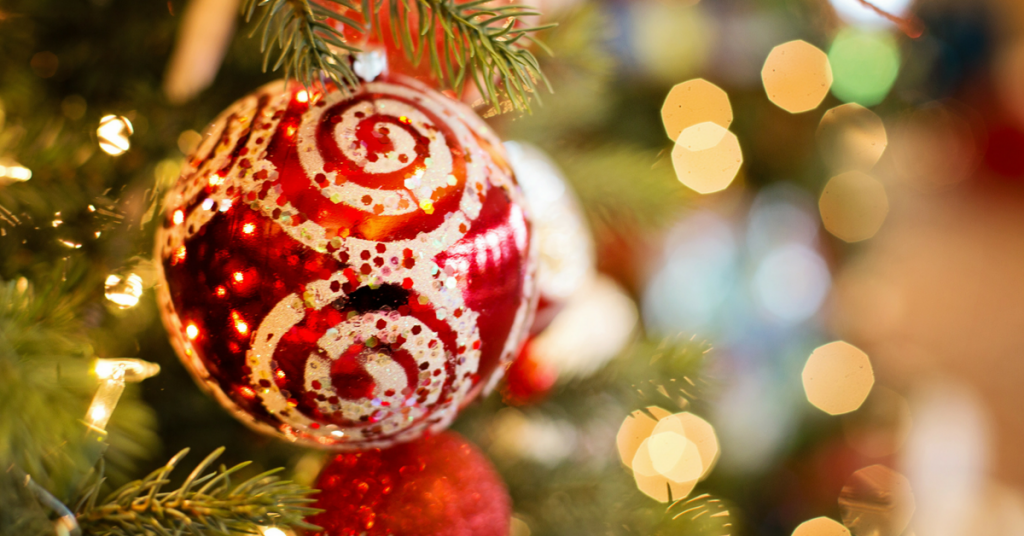 St. Augustine of Hippo said "The world is a book and those who do not travel read only one page". Even if you can't afford to travel the whole globe, exploring a new place a couple of hours from where you live can be a thrilling experience. The holidays are a great time to travel and explore new places. Here are some of the best places to see during the holidays.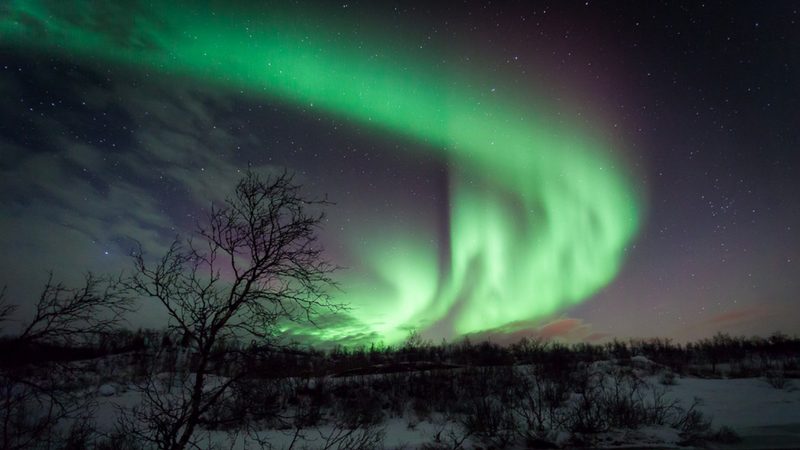 Tromso, Norway
The Northern Lights are very beautiful and Tromso in Norway is one of the best places on the planet to see them. Look to the sky between 6pm till midnight. Aside from the Auroras, you can also go dog sledding, ride the mountain top cable car, and say that you've been to the North Pole (it's actually the Arctic Circle) for Christmas.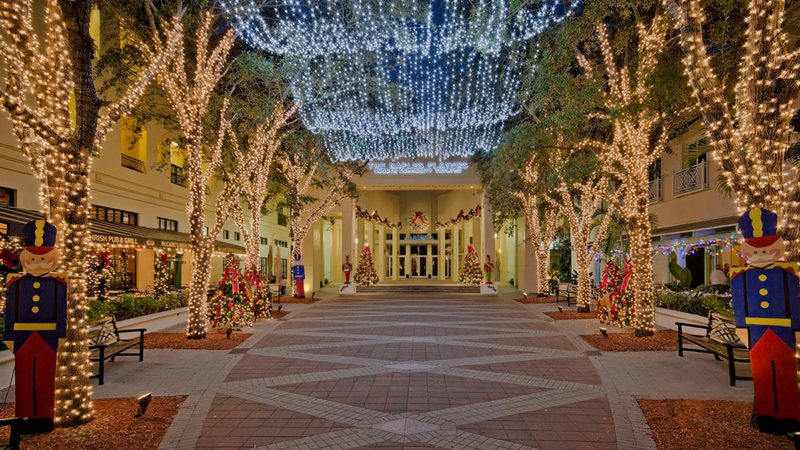 Naples, Florida
You can't build a snowman here, but the snow bird style winter in the city attracts many tourists during the holidays. The luxury stores, boutiques, and festive ambiance also does a good job of attracting visitors. If you've never been, head down to Third Street South for the traditional Christmas tree. There are also very beautiful window displays like the one at Marissa Collections, a department store located in the Old Naples Historic District. More shops can be found at Fifth Avenue South. When you get tired of shopping, don't forget to check out Naples' TUBA Christmas, a concert on Fifth Avenue South's Sugden Plaza that features brass tubas, euphoniums, and baritones.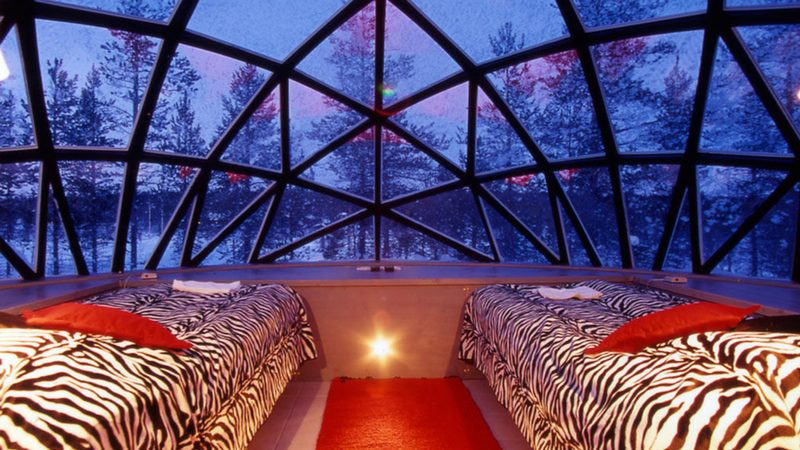 Lapland, Finland
For a truly winter wonderland go to Lapland in Finland. The Urho Kekkonen National Park is just a 90-minute drive away from Helsinki and is a great place to visit. Experience a sleigh ride pulled by reindeer just like Santa, or you can go cross country skiing at the Saariselkä trails. For a unique experience, stay at the igloos at Hotel Kakslauttanen that are made from thermal glass so you can stay warm all night while watching the Northern Lights. You can also take 4-hour cruise on the Sampo, which served 26 years as an icebreaker.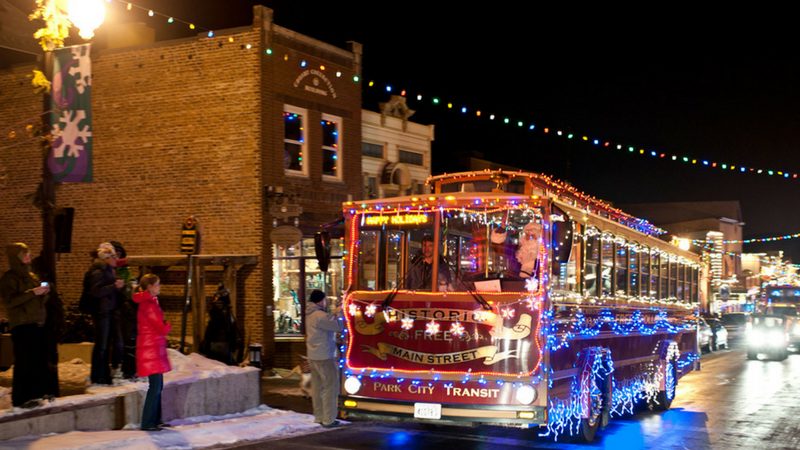 Park City, Utah
If you want to see serious bling during the holidays, Park City in Utah is the place to go. The city holds the annual Electric Parade late November and locals light up their cars, bikes, trucks and crank up the holiday tunes as they parade down Main Street. Come during Christmas Eve to see St. Nick ski down the slopes to lead the torchlight parade. Check out the life sized gingerbread houses at Montage Deer Valley. January at Park City is the Sundance Festival which attracts the Hollywood crowd.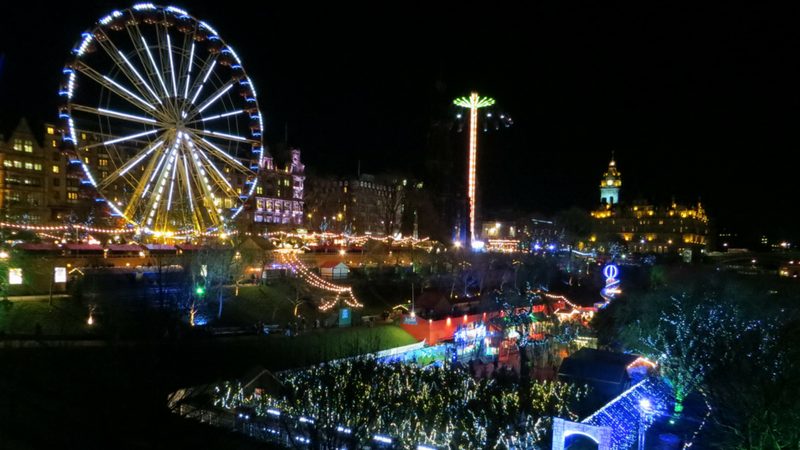 Edinburgh, Scotland
Listen to the bagpipes play Amazing Grace, watch fireworks illuminate the Palace of Holyroodhouse and take in a light show when you visit Edinburgh in Scotland during the holidays. If you can, stay at the Caledonian Hilton Edinburgh, which is Edinburgh's answer to New York's Times Square. For deliciously bewitching food, grab a bite at Witchery by the Castle and order the Loch Duart salmon and Gartmorn Farm duck – you won't regret it.
Best Places In The World For Coffee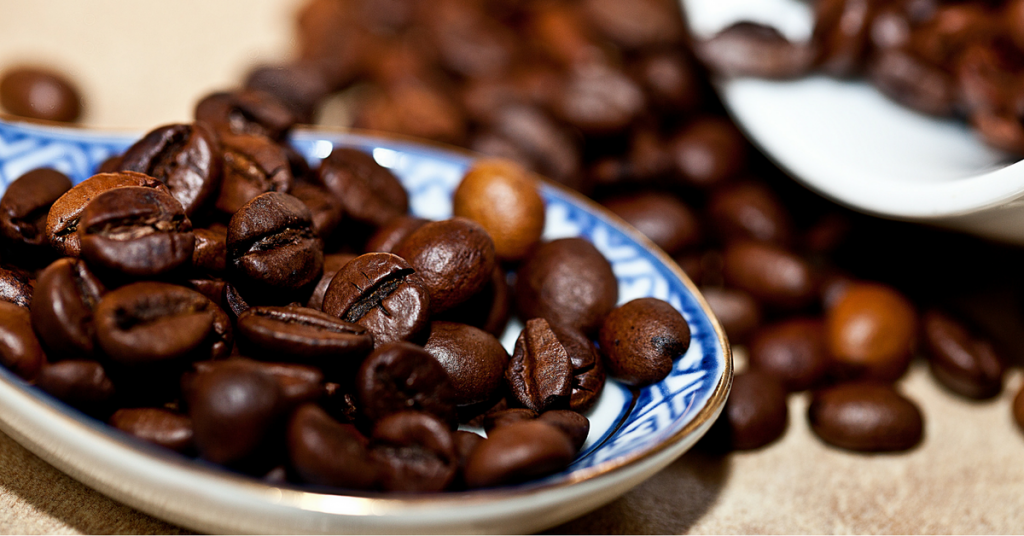 Whether it's a reunion of your old school friends, first meeting with your crush, stressed out, or in a relaxed mood, coffee has been known to give you company for ages.

Coffee is widely consumed and people feel relieved and energized with the consumption of coffee. There is a huge number of people who drink coffee to start their day and quite a few who consume it throughout the day. With its immense popularity and worldwide acceptance, coffee is available in multiple varieties. Coffee is known to have a host of benefits like reducing the risk of heart diseases, Type 2 Diabetes, Alzheimer's disease, and so on. Also, consuming black coffee helps you to get rid of excess body fat. Here are some places around the world who are known to supply the best quality coffee beans.North America:Hawaii, Mexico, and Jamaica are known to produce the best coffee beans in North America. The coffee beans cultivated here are rich in aroma and arguably offer the best taste. They are a bit on the expensive side, but very much in demand due to their excellent flavor. They are widely accepted and exported throughout the world.Central America
Panama: Panama coffee is enjoyed by coffee lovers ever since its evolution. Panama is also famous for Hartmann Honey, a very popular variety of coffee.

Costa Rica: The coffee you get from this place is wet processed and perfectly balanced. Medium boiled and widely accepted throughout the world, Costa Rica's coffee is not only sweet, but you also get fruit flavors like berries, nuts, as well as chocolate, which is rich in taste.
South America:
Colombia: Colombia is a known producer of high-quality coffee beans. This coffee is mild in taste, maintains the perfect balance of acidity, and has a sweet and delicate aroma.

Brazil: The list of coffee producing regions is incomplete without the mention of Brazil. Brazil is the largest producer of coffee in the world, and the coffee beans are processed both wet and dry. The coffee beans extracted from this region is mild and sweet and has a lower level of acidity.
Asia and Indonesia
India: Coffee is primarily grown on the hill slopes and is the same variety as the one you get from Indonesia. This coffee is sweeter in taste with less acidity and is primarily grown in the states of Kerala, Karnataka and Tamil Nadu.
·

Java: Java is a very well-known producer of coffee in the Indonesian region. The coffee is sweet in taste, and you tend to get a long lasting effect on your taste buds. They are smooth, supple, and are known to have a subtle herbaceous note.
Safety Hacks For Traveling To Your Next Business Meeting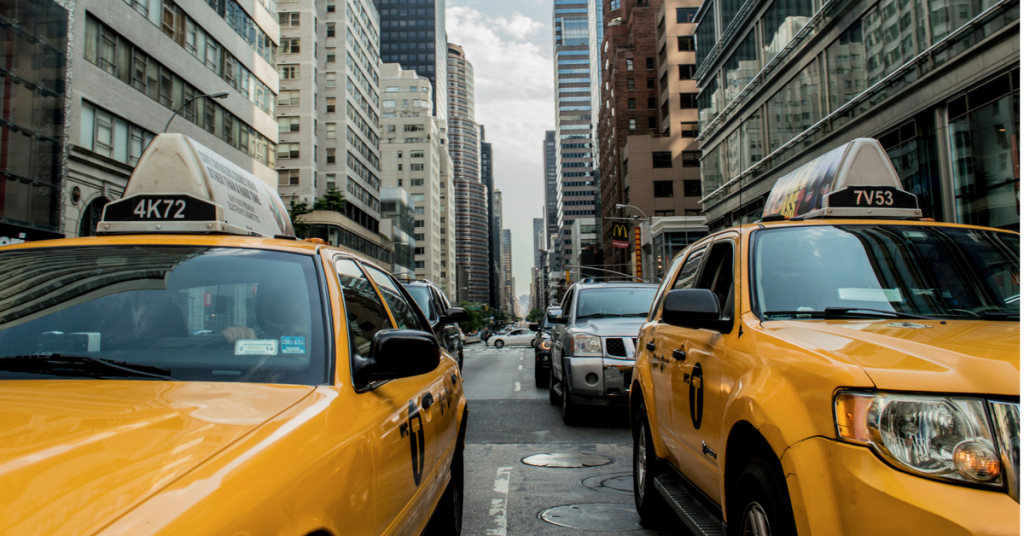 Is your upcoming business meeting making you anxious? We all know that some business meetings make participants feel stressed and nervous. Some people don't get enough sleep because they keep worrying about how things are going to work out or if their presentation is perfect. The bad news is that stressing over something you can't control can have negative effects on your health and body. It can affect concentration which can be a bad thing especially if you're driving there. The good news is that there are things you can do so that you can arrive safely at your meeting. Consider these tips next time you have to drive to an important meeting.
Use Headphones
Talking on the phone or texting while driving, are some of the most common causes of traffic accidents in the United States. These activities require the driver to use only one hand and for their attention to be divided between the street and their phone screen. This combination together with lack of concentration can cause accidents on the way to your business meeting. To avoid this, use technology that can free your hands so that you can at least keep both hands on the steering wheel and eyes on the road.
Designated Driver
If you're going to be preparing on the way to the meeting, it's best if you have a designated driver. It can be a co-worker, team member or neighbor you can carpool with. Having a designated driver has the same benefits when you're out drinking with your buddies. You can immerse yourself in work without having to worry about negotiating traffic or looking for a parking space. Having a designated driver is a good idea if it's a long commute or if you need more time to prepare.
Check Car
Being prompt is a good way to leave a good impression. To avoid breakdowns, check your car before you go. Check if you have all the necessary tools needed, tire pressure and if the spare is good to go. Car maintenance can also impact your safety. To ensure that you are driving a safe car, it is best to practice preventive maintenance. Not only will this prevent you from breaking down but also ensure that you arrive to work safely and on time even if you don't have a business meeting.
Sleep Early to Arrive Early
If you want to arrive safely, sleep early. Getting enough rest before the big day is one of the best ways to ensure that you are relaxed and calm. Don't drink too much coffee too. Caffeine will wake you up, but will make you jittery and more anxious. Sleeping early will also allow you to get up early and go to the meeting early so that you can avoid the rush hour and prepare early for your meeting.
Take Uber/Public Transport
Taking Uber or public transport to work is a good idea to arrive to work early. Firstly you don't have to drive and can concentrate on mentally preparing for the meeting. Secondly, sharing a ride with other people can be a good distraction, especially if you're nervous. Taking Uber is also like having a designated driver. As a bonus, you don't have to worry about parking.

Cars have improved thanks to technology. We can now arrive safely to business meetings thanks to advancements like bluetooth, GPS, seat belts and airbags. However, driver education and concentration is still important. Until we perfect the technology for self-driving cars, keep your eyes on the road and concentrate on driving to arrive safely to your business meeting.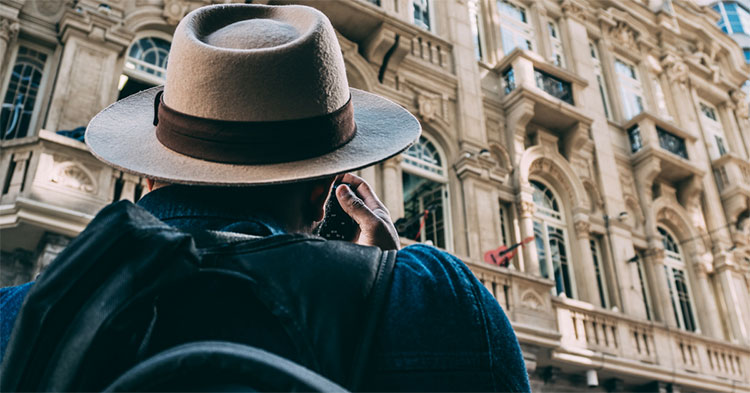 Constant travel makes packing difficult, but these products can make your on-the-go lifestyle much more efficient. You know you're a tech traveler when your dongles are spilling out of your suitcase. Sometimes it may even be difficult to find a place to plug in these dongles. We compiled a list of products that ensures that your tech traveler lifestyle is up to par as well as enhances your experience, wherever you may be.
Memobottle
Memobottle is a water bottle designed to fit perfectly between your books or laying flat against your laptop. This rectangular, flat bottle design is sleek and is sure to spark some conversation. Slide your bottle into your briefcase or laptop bag without having your bag become bulky, which is a lifesaver when you're a fellow tech traveler. Memobottle is a sustainable alternative to disposable plastic water bottles. It is stylish and durable, making it an essential for everyday use.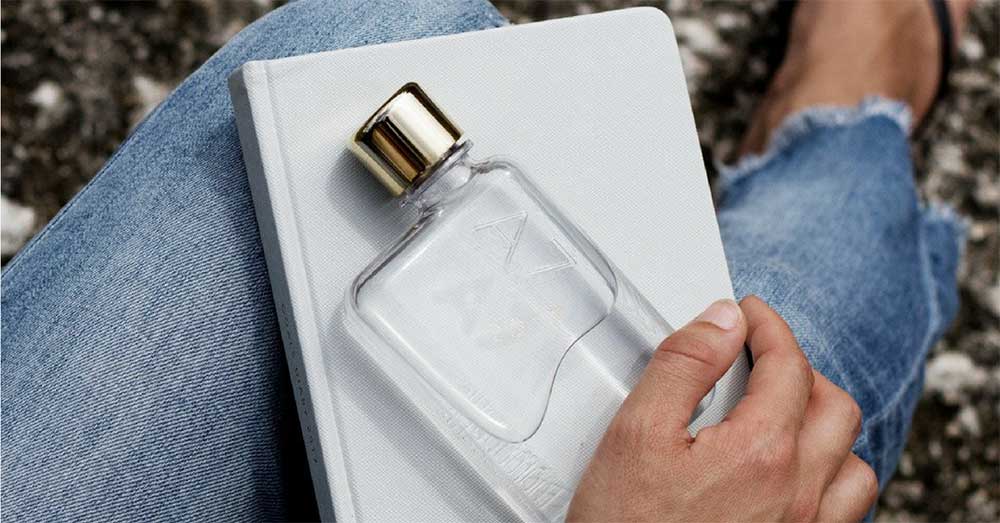 Nomand USB charging hub
Because of our need to be connected, we may need to charge a bunch of different devices at the same time. The Nomad USB Charging Hub is sleek in design and fits perfectly into your environment. The charging hub is perfect for every tech traveler. You can charge up to five devices in one place, relieving you of the stress of searching for multiple outlets. The flat surface allows you to rest your phone or iPad on top. The Charging Hub also has an ambient light sensor that dims the LED indicator in the dark, allowing you to sleep peacefully.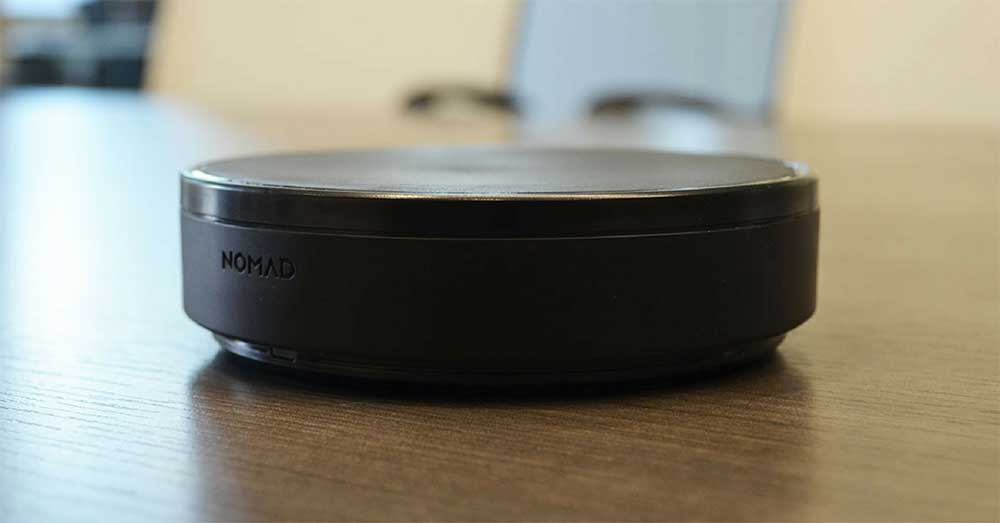 Raden Suitcase
What makes the Raden suitcase unique is the technology they integrated into the suitcase. Think about some of the basic fears we now have when flying: losing our suitcase, having to pay extra fees, or running out of batteries on our phone with no outlet available nearby. The Raden suitcase solves these three concerns with their app. We may be able to fit everything we need into a conventional suitcase but usually forget about the weight. Well, the Raden suitcase is its own scale. After connecting the suitcase to the app, lift the handle of the suitcase to find out the weight and avoid overweight fees. With bluetooth technology, the app will notify you when your suitcase is nearby. No more fighting with other travelers for space circling the carousel watching as each bag falls down from the entrance. Stand back and let your suitcase tell you when it is coming.Running out of batteries has become one of our biggest fears - especially if being connected is a part of our job. Well, the Raden suitcase is here to save you if you miss your connection or spent too much time playing games on your phone and now need a charge. There is a built in USB charger port right behind the handlebar that can completely charge up to four phones. Plug the charging wire into the battery without removing it to charge up the suitcase or remove the battery, charge it and used as a portal changer once you have reached your destination. This suitcase is a combination of old and new. The Raden suitcase has four 360 degree wheels. Their use of polycarbonate shell allows the suitcase to be durable against TSA throwing your suitcase around, but at the same time is lightweight and smooth. The zipper is reversed, making it water resistance, great for keeping your belongings secure and dry when traveling to rainy destinations.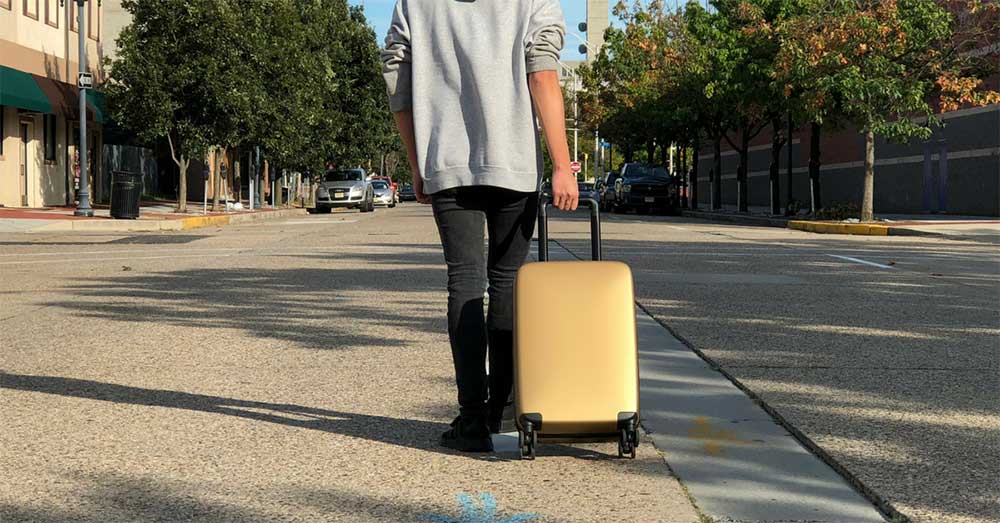 Lexdray Laptop Case
As we become more dependent on technology, besides a cell phone, a laptop is the next most important device to keep us connected and get our work done - especially those in the technology field. A prime investment for our previous laptops is the Lexdray laptop case. The case is "ultra paddled" with fleece lining for their main compartment as well as the two side compartments for chargers and other essentials.  The water repellent zippers are great for running from house to car, car to building, building to restaurant without worrying about our electrics getting wet.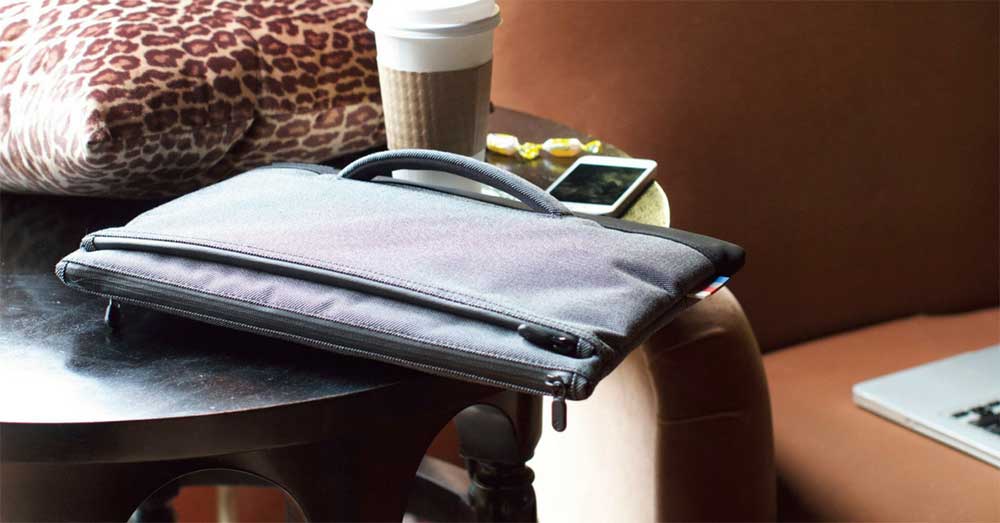 Zest Tea
To get that boost of energy and focus you are craving for without the crash, try Zest Tea. They currently offer four flavors from something simple like earl gray black tea to something bold like pomegranate mojito green tea. Each flavor of Zest Tea is highly fragrant, and drinking it leaves you feeling instantly refreshed. This is especially important for the tech traveler who is awake at all hours of the day, going from place to place.Once you hit a certain age, highly caffeinated beverages are your best friends when we need a bit of extra energy. It becomes a necessity. You get the energy boost you are looking for but it comes with a consequence. You become jittery, especially when you are lacking the drink, and you crash once the caffeine wears off. Zest Tea gives you the energy you need without the uncomfortable side effects.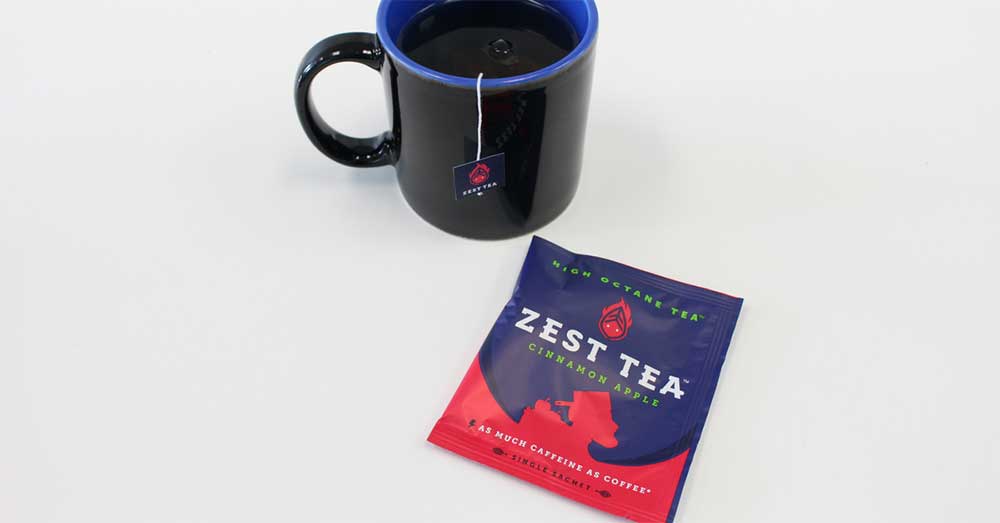 Happiness Planner
Technology has consumed our lives for better and for worst. Before smart phones and social media became such an essential part of our lives. Going back to the old school way of pen and paper allows us to disconnect from the world and have a moment to ourselves: right here, right now. The Happiness Planner is laid out in a way to help you take a step back from technology and focus on simpler things in life that makes us happy. Each morning, start off by thinking about what excited and inspires you. A positive mindset will set your day in a good direction. As you are writing, more ideas will come to you and before you know it, you are have the right attitude to conquer any difficult task that may come your way. At the end of the day, reflect on all the good things that happened that day. You will realize that this world isn't as bad as the news makes it seem.