Best Places To Travel During The Holidays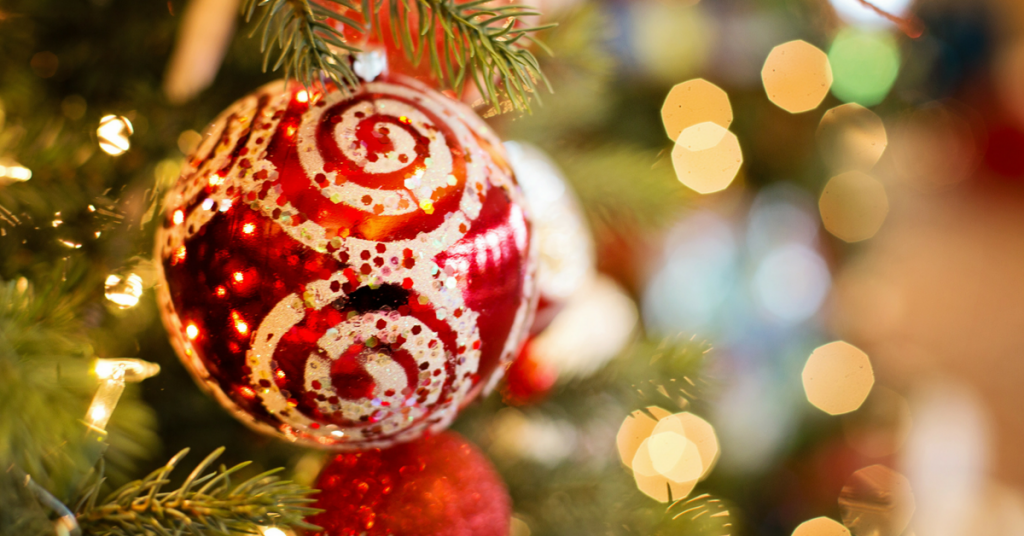 St. Augustine of Hippo said "The world is a book and those who do not travel read only one page". Even if you can't afford to travel the whole globe, exploring a new place a couple of hours from where you live can be a thrilling experience. The holidays are a great time to travel and explore new places. Here are some of the best places to see during the holidays.
Tromso, Norway
The Northern Lights are very beautiful and Tromso in Norway is one of the best places on the planet to see them. Look to the sky between 6pm till midnight. Aside from the Auroras, you can also go dog sledding, ride the mountain top cable car, and say that you've been to the North Pole (it's actually the Arctic Circle) for Christmas.
Naples, Florida
You can't build a snowman here, but the snow bird style winter in the city attracts many tourists during the holidays. The luxury stores, boutiques, and festive ambiance also does a good job of attracting visitors. If you've never been, head down to Third Street South for the traditional Christmas tree. There are also very beautiful window displays like the one at Marissa Collections, a department store located in the Old Naples Historic District. More shops can be found at Fifth Avenue South. When you get tired of shopping, don't forget to check out Naples' TUBA Christmas, a concert on Fifth Avenue South's Sugden Plaza that features brass tubas, euphoniums, and baritones.
Lapland, Finland
For a truly winter wonderland go to Lapland in Finland. The Urho Kekkonen National Park is just a 90-minute drive away from Helsinki and is a great place to visit. Experience a sleigh ride pulled by reindeer just like Santa, or you can go cross country skiing at the Saariselkä trails. For a unique experience, stay at the igloos at Hotel Kakslauttanen that are made from thermal glass so you can stay warm all night while watching the Northern Lights. You can also take 4-hour cruise on the Sampo, which served 26 years as an icebreaker.
Park City, Utah
If you want to see serious bling during the holidays, Park City in Utah is the place to go. The city holds the annual Electric Parade late November and locals light up their cars, bikes, trucks and crank up the holiday tunes as they parade down Main Street. Come during Christmas Eve to see St. Nick ski down the slopes to lead the torchlight parade. Check out the life sized gingerbread houses at Montage Deer Valley. January at Park City is the Sundance Festival which attracts the Hollywood crowd.
Edinburgh, Scotland
Listen to the bagpipes play Amazing Grace, watch fireworks illuminate the Palace of Holyroodhouse and take in a light show when you visit Edinburgh in Scotland during the holidays. If you can, stay at the Caledonian Hilton Edinburgh, which is Edinburgh's answer to New York's Times Square. For deliciously bewitching food, grab a bite at Witchery by the Castle and order the Loch Duart salmon and Gartmorn Farm duck – you won't regret it.
Brain Hats and Lab Coats: How to Prep for the March for Science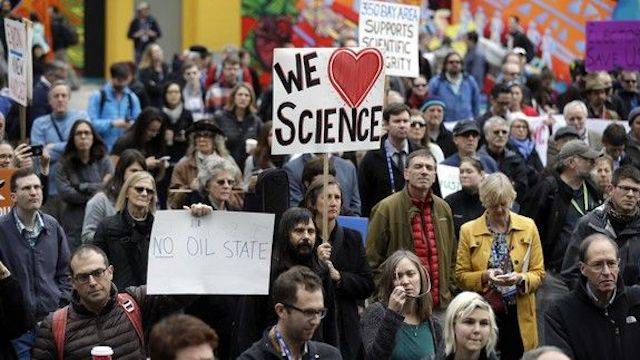 The countdown has begun!  Winter has passed in the blink of an eye.  As spring comes swiftly so does the March for Science.  This coming Earth Day we congregate to promote the influence of science in policy making.  So far the numbers on the March for science Facebook Group has grown upwards of 840,000 members and growing daily.  As we near April 22nd we want to do everything we can to be prepared for the day.  Here are some tips on not only what to bring, but also some suggestions on how to act during the march.  We're all in this together and want to promote the best possible image of science.  Can't wait to see you there!
Covering the basics
This is an all day outdoor event so we'll need all the essentials.  Don't forget basics like water, snacks, sunblock, portable charger, weather-appropriate attire, and a good attitude (we'll touch upon this one more later).  It is suggested that people use clear backpacks to the event.  This will make security much less of an issue.
Don't forget your brain hat!
Similar to the Women's March, March for Science also has its iconic wardrobe.  Behold, the brain hat!  (looks brilliant in combination with a lab coat).  Don't know how to knit or crochet?  Have no fear! Here's a link to the Etsy search results for "Brain Hat".  This fashion statement will not only make you a known advocate of science but will also keep you warm during this outdoor event.  For those on a budget, this Ikea alternative is a good option if Etsy is a bit too expensive.
When you get there
Gatherings of this kind of purpose and magnitude can be very overwhelming.  Often in crowds this dense you'll find cell service impossible to find.  Here's a cool techie solution to this: download Fire Chat.  Fire Chat is a cool app that allows you to message despite not having signal or internet access, just keep your wifi and Bluetooth enabled.  Fire Chat works best the more people have it (it creates a mesh network) so a demonstration like this is the perfect place to have this.
When you get there, make sure to check-in on Facebook.  The more we have people checking in and tagging on social media, the more our voice can be heard.  Check-in and include #marchforscience in all your posts.  This will really help science make a statement.
Remember your rights.  Let's hope that it doesn't come down to any arrests or altercations, but it doesn't hurt to know what to do in case you find yourself in one.  If you see any bullshit like looting or vandalism make sure you pull out your phone and record it.  Science does not want to be represented by those kinds of actions.   Let's obtain evidence to refute this from the group should it happen under our watch.
Can't make the event?  
Even if you can't join us here in Washington or at a satellite march, you can still march remotely!  Make sure to update your statuses and acknowledge the movement on social media using check-ins and #marchforscience.  Some members of the secret group are even making headbands and wearing them, despite not being able to attend.
Don't forget that donations and crowdfunding are still being accepted.
Bring your spirit
Most importantly don't forget to bring good vibes!  We are all marching for a good and reasonable cause, bringing the right attitude is of the utmost importance.  Make sure to treat officers, locals and homeless with kindness and respect.  We want to reflect the best image of what science represents back into the public.  Coming with a stern yet proactive outlook needs to be the priority of everyone who participates in this march.
Leave no trace
We march together on Earth Day, everyone.  The earth needs us now more than ever.  When we come together, we must leave with EVERYTHING with which we came.  Some group members have even suggested bringing garbage bags to fill for cleaning up after the demonstration.  Leave no trash.  Instead, let's leave a statement.
Let's keep this momentum going!  I'm grateful to see how much support has grown for this cause.  Let's keep it up.  See you on Earth Day.
Moment Lens : The Perfect Accessory For the Casual Photographer In All Of Us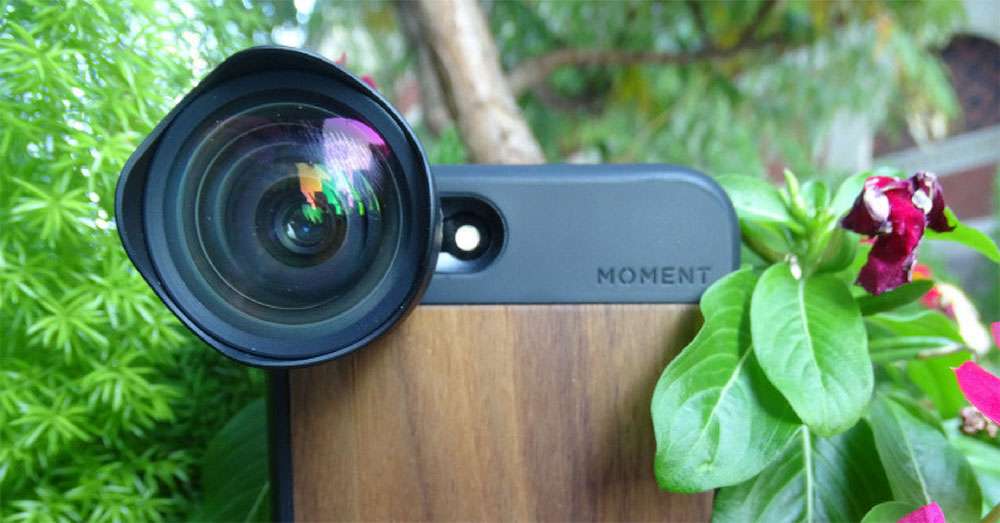 Moment is aware of mobile photography's significance in today's world and has created what I think are some of the best mobile lens attachments on the market. The newest iterations of the Moment lens and case, dubbed the Moment 2.0 or V2 is what I've tested vigorously, almost cruelly (my phone died about 8 times during a city wide photo run), but with a great, guiltless pleasure. We live in a time where mobile photography has become an integral part of our daily lives. Personally, I can't remember a day where I don't stop to take a photo, which leads me to say that life is, well ironically, full of rare, snappable moments. Though professional cameras still have a dominating spot in the expanding world of photography, mobile cameras are rapidly improving. We carry phones everywhere we go, its versatility is unparalleled, and the fact that we can whip it out to take a picture or record with unprecedented speed makes me feel that mobile cameras might just be more important. The phone is the instrument of choice for the casual photographer in all of us.
Moment has done a fantastic job with these lenses. The size and quality makes it a perfect accessory for the traveler, but also for the everyday person stumbling onto or looking for any photo opportunity. Moment now has a battery case as well, also equipped with its new mounting system, because phones do deplete when you're on a photo run. They also offer external shutter buttons, travel cases, and other accessories all on their website. As of this "moment" (get it), I've yet to see any other mobile lenses on the market that's been made with such attention to detail, and really I have to say again, the craftsmanship on each Moment lens is masterful. If you're looking to spice up your Instagram page, add to your repertoire, or get your feet wet in the glorious art of photography, these lenses are beautiful, valuable options.
We'll take a look at all four of their lenses and compare photos I've taken using them. Please note, unless stated, all of these photos were taken with an iPhone 7 Plus, and are completely unaltered and unfiltered in any way. Results will vary depending on your mobile device.
First Impressions
During the unboxing, I picked up one of the microfiber pouches at random, and when I dropped the Moment lens onto my hand, I was immediately impressed. There is a solidness to them. The glass lens themselves were huge and attractive. The weight felt really nice and professional. Taking a few shots with the lens mounted were fine. The weight wasn't noticeable at all. But, I felt they had to be removed once you put your phone away, lest you wanted a big ole glass eye protruding from your pocket. The rubber lens caps are sturdy and easy to keep clean. Cheap rubber attracts dust and hair, but these were stress free. Also, the pouches that the lenses come in doubles as a microfiber wipe for the lenses themselves. I thought that was really cool. It's all in the details!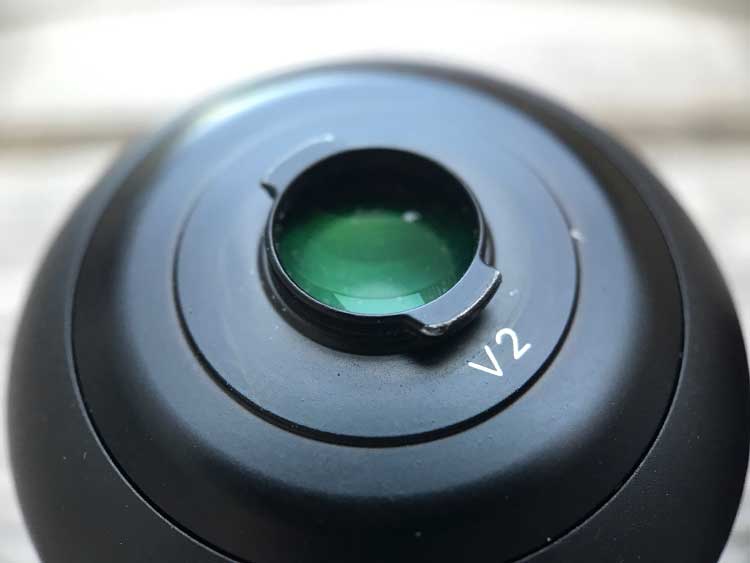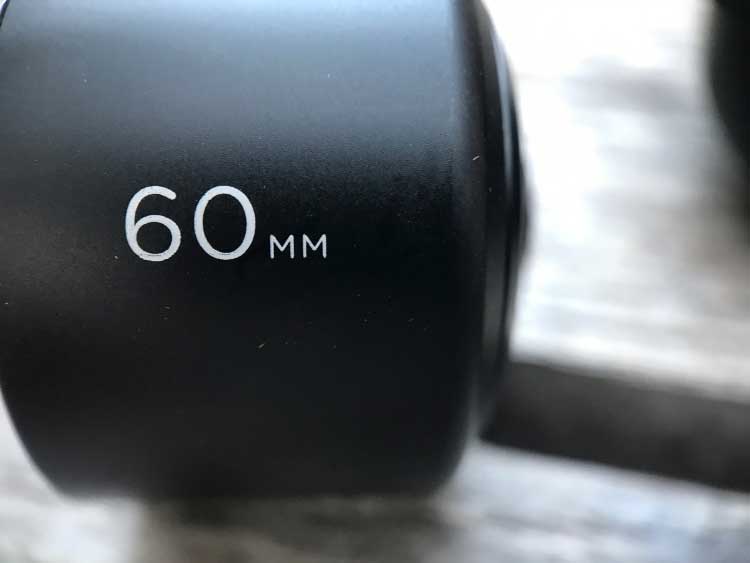 The Case and Mounting Surface
The new lenses have a completely redesigned mounting interface. Whereas the previous Moment lenses attached via a mounting clip, these new lenses twist 180 degrees onto Moment's lens interface found only on their new (and gorgeous) photo cases. This allows a few things to happen. For one, there is zero chance of user error. There is no need to attach a mounting plate, like with the Olloclip or Insignia clip on lenses, nor is there the adjustment issue you find often with said clip ons. Personally, I find the clip on lenses to be a bit frustrating in getting them to sit right and still, and because they are universal, there is a noticeable lack in photo quality. But Moment's mounting system is super thin, yet rigid, so there's no lens movement or shifting, resulting in no distortion, vignetting or corner cropping. It is an airtight system, and also allows for easy lens swaps to fit the nature of your photo.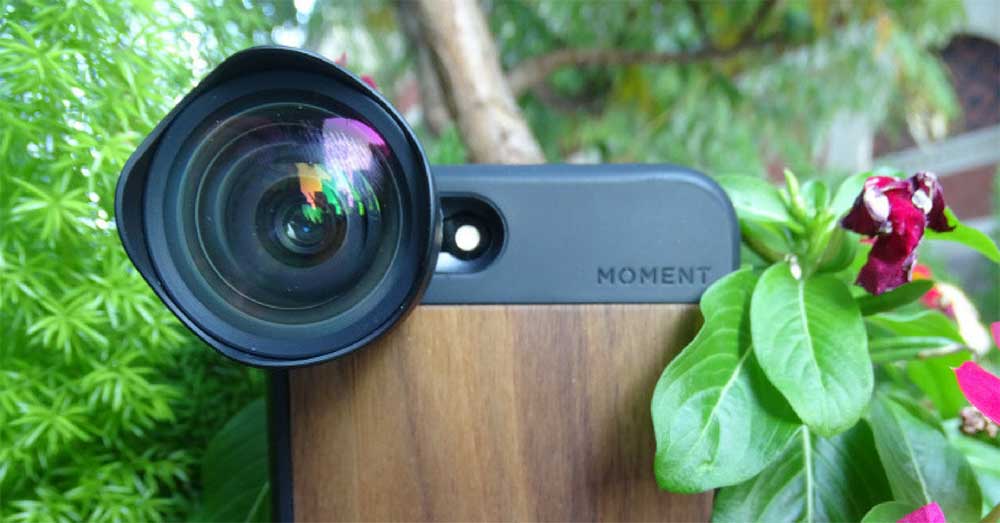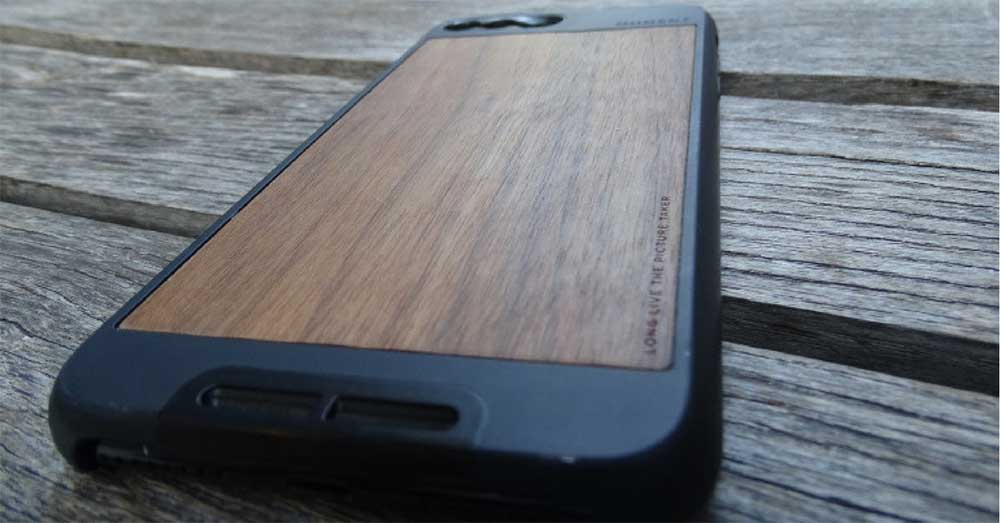 18mm Wide Lens
This is marketed as their bestseller. It allows the camera a wider angle without distorting the shapes. I found this to be the easiest and most versatile Moment lens to use, great for landscapes, narrow spaces, foodie photos, and everything in between. The wide angle gives it just enough of an edge to capture everything I wanted in a photo while retaining the same vision I had for the photo. This lens also underwent the most redesign for the 2.0 lineup, sporting new aspherical glass with the intent being to eliminate distortion and clipped corners. I realized very early on that this was going to be my daily driver, my bread and butter, my go-to for photos. I love that the Moment lens is so subtle, but it adds depth and power, traits of a well taken photo. A wise friend said in the simplest way, "I like the wide lens. It takes the same picture, but wide." See for yourself!
25mm Macro Lens
Moment's Macro lens 25mm definitely has the most limitations, and is the hardest to use, but it is my personal favorite. This Moment lens lets you take photos of small objects with amazing clarity and with an almost artistic result. But, because the lens has to be so close to the subject that it's touching, its usability is mostly limited to stationary objects under good lighting. But the results are fantastic. As pictured, the details captured, unseen by the naked eye, adds great texture to these photos. It isn't a lens I'd use every day, but it's one that's just quirky enough that I always have fun when I do.
60mm Tele Photo Lens
This lens is used mainly for portrait photos. It provides a natural 2x zoom without any loss of picture quality, which is important for phones because they operate on digital zooms (as opposed to the more powerful optical zooms found on many professional cameras). Similar to the portrait mode function on the iPhone 7 Plus, the Telephoto is used for focusing onto a subject while leaving the background soft. If you have an iPhone 7 Plus, you could choose to forego the Telephoto Lens, but what the lens does is it allows you to further zoom in, while portrait mode does not, and you can record videos. If those are important to you, then this is a good lens to have! If you don't own a phone with a portrait mode, then the Tele Photo lens is a great lens to have!
170 degree Superfish Lens
The Superfish lens is perfect for capturing a lot of detail in small spaces due to its unique distortion quality, granting it a 170 degree field of vision. What I found to be most impressive about this particular fisheye lens is that it completely eliminates vignetting, which occurred on virtually every other fisheye lens I've tried to date. Also, because of the new mounting system, photo quality remains constant throughout the entire photo. On other lenses, there would be blurring as it gets closer to the edges. The Superfish lens really stands out in these aspects, so snap one on and take those big group selfies and sunsets! Photos taken by Vu Do.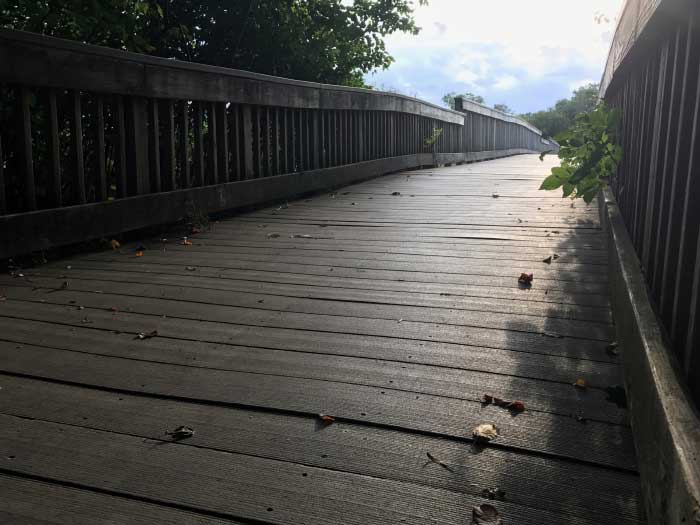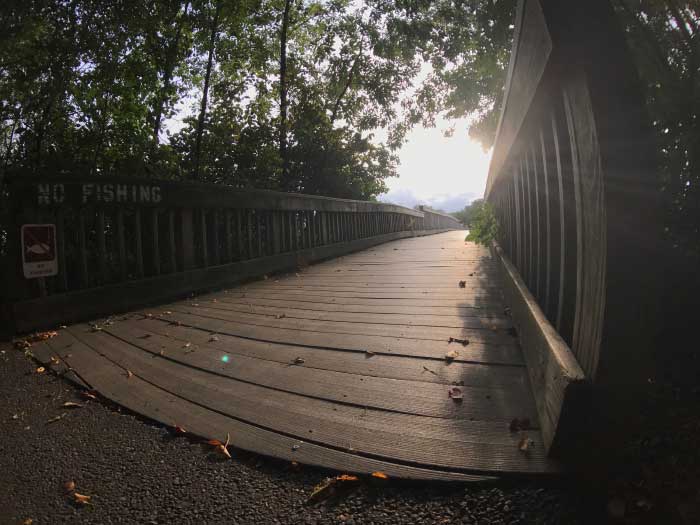 Irie to Aurora: Van Life with Two Roaming Nomads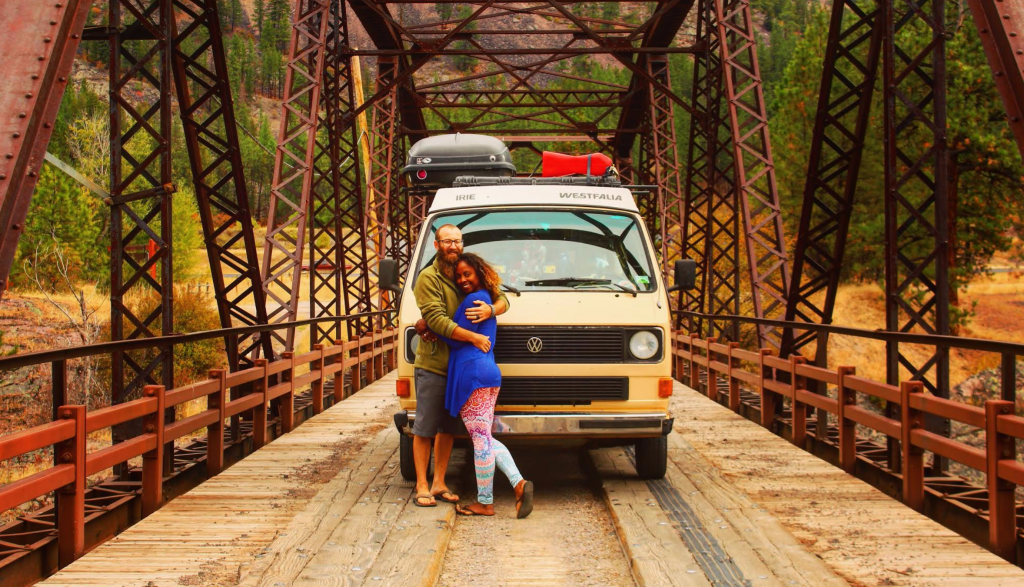 I met Noami and Dustin one hot New Orleans day while moving a piano from one house to another.  Dustin was a project manager for a construction company and Noami was an environmental scientist studying the coastal systems in Louisiana.  They seemed like your average couple, but what I discovered throughout our friendship was that they were anything but average.  Like myself, they also suffered from a particularly strong and itching wanderlust.  For this, they found and created a pretty fascinating solution: why not get a van, hit the road, work remotely, and explore?
Thus was born their adventure, which they interestingly named "Irie to Aurora".  Their time on the road is now nearing its first year of completion.  Along the way, they've amassed over 8,400 followers on Instagram.  Here's a sneak peak into their #vanlife journey.
Who's idea was this?  How did you come up with it?
I think the idea to buy a van and live on the road was both ours. When Dustin and I met it was one of the first things we talked about, and throughout our relationship, we fantasized about the idea until we finally took the leap. Best idea ever.
We both love to travel. We've taken road trips together as often as we could since before we were even dating. As our relationship grew, these trips became more frequent and for extended periods. We also followed other people on social media who were doing the same thing, living on the road. This inspired us to do what we had always dreamt of and talked about.
How long has this journey been and how long do you plan to continue?
It has been eleven months on the road and we would like to sustain this lifestyle for as long as we can. 
How did you come up with the name "Irie to Aurora"?
Noami is from Trinidad, and the word Irie is slang meaning "powerful and pleasing; a state of feeling great." Initially, when we planned the trip, our destination was Alaska to see the aurora borealis, hence Irie to Aurora. 
What has been your greatest challenge to date?
Dustin works remotely so this requires us to stay on the grid most of the time and often hunt for wifi. His schedule is fluid, so finding a routine has been challenging.
What do you guys do for work while on the road?
Dustin currently works remotely as a construction estimator.  On the road Noami works odd jobs and freelance gigs online.
What have you been the most homesick for?
Overall, I don't think we've been particularly homesick. There have been moments where we reminisce about New Orleans and miss the little things, like the food, and the music, and the people.
In what ways has this trip changed you individually and as a couple?
Living on the road and sharing 80 square feet has come with its fair share of challenges. But I think it has brought us closer together. We've learned each other's strengths and weaknesses in ways we never thought we could. Living in such close quarters 24/7 has forced us to be more mindful of our attitudes and how we impact each other's "space" because tempers do flare. We're more compassionate with each other and with ourselves. We have created a space where simplicity can flourish, a lifestyle we have both come to value. Learning to let go and let be, keeping an open heart and mind is the everyday lesson and this attitude has led to so many new friendships and experiences. Overall, life on the road has been deeply transformative, it has brought us closer to ourselves and to each other. Dustin and I are better people because of this decision and we are so grateful for each other and our life together. 
Plans for another road trip in the future?
I think the journey we're on is perpetual. There will be a few pit stops along the way but that's all part of it. However, we do have plans for Canada and maybe Central and South America, after Alaska of course.
What was your favorite place along the way?
Hmm… Choosing a favorite place is tough because each place is so unique with its own beauty, but we love Baja, Colorado, Wyoming, Montana, and Oregon.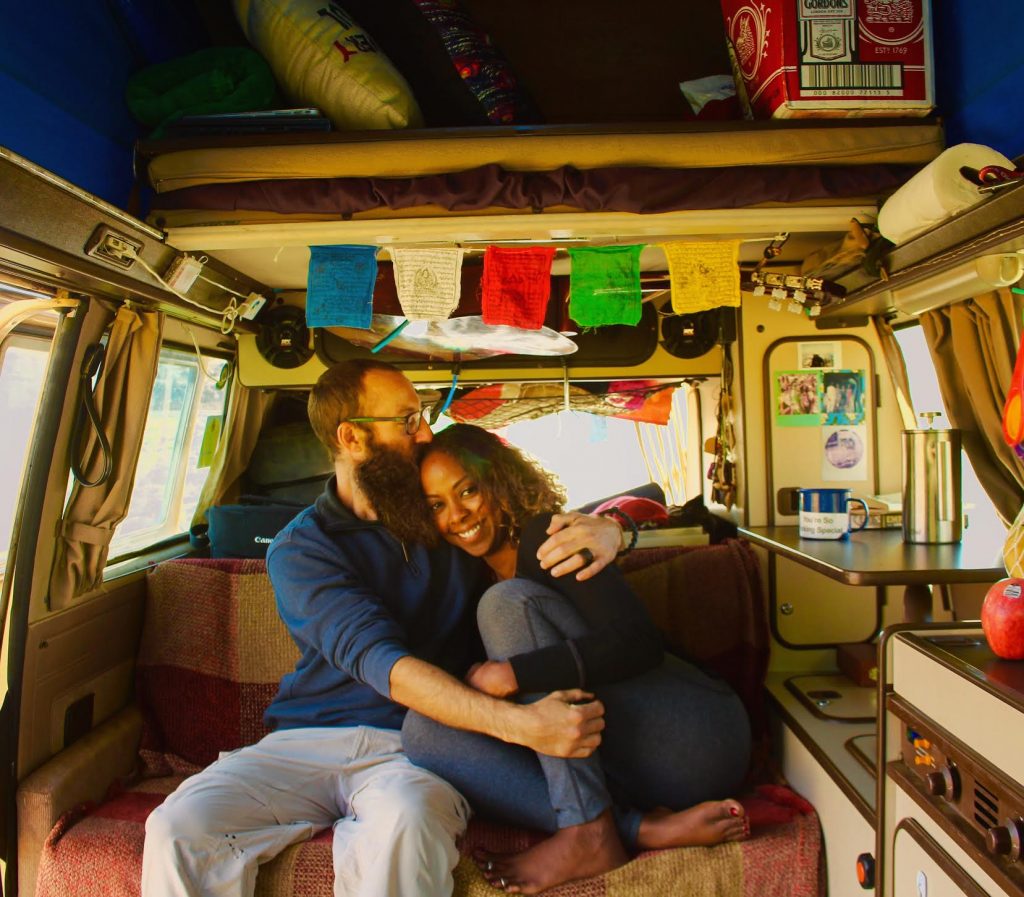 Van life might not be for everyone, but their journey is enough to make you want to buy a one way ticket to a random spot on the globe.  In an increasingly interconnected world, the ability to be fluid with your roots was once an impossibility that the internet is now making possible.  Perhaps this is a leap we should all consider, at least once in our lives.  Just like Tolkien said, not all those who wander are lost.