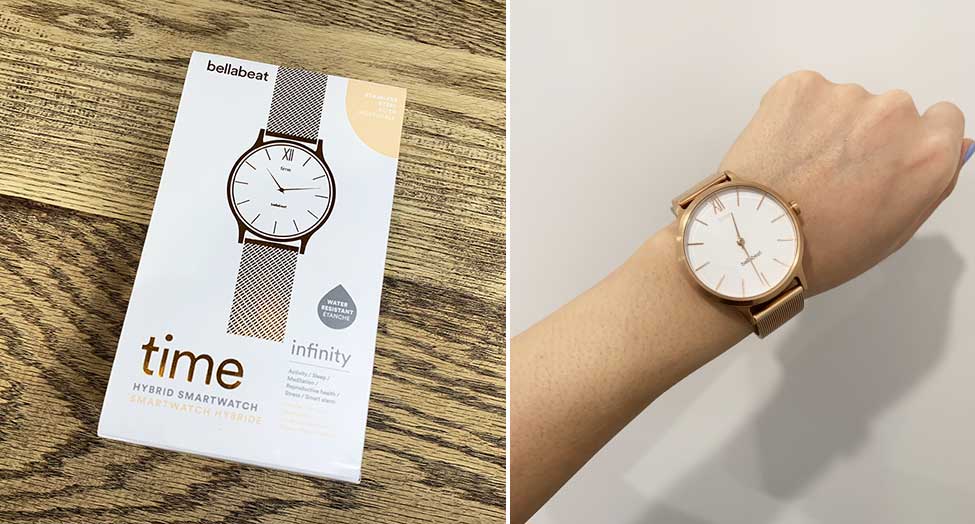 Setting healthy habits is a primary focus for many of us for the New Year. From working out to practicing meditation to drinking more water throughout the day (because we all need to drink more water), many look for accessible tools and resources to help us stay on track and reach our goals. With the surge of wearable devices on the market, how does one choose which to spend our hard earned money on and watch one are simply gimmicks?

The category of wearable technology, more specifically smart devices, has grown drastically in the past five years. The industry shifted to help us better staying connected, on trend, and collect helpful data. Whether it's call/text notifications, heartbeat monitoring or counting your steps to hatch eggs on Pokemon Go, both large brands and new startups are doubling down on wearer's interest to new technology.With a market saturated with heavy hitters, like Apple, Fitbit, and Fossil, and weekly product launches on Kickstarter and Indiegogo, all competing for buyers' attention, it's important to know what kind of features and functionality your lifestyle needs to choose the right product for you. Even for independent brands, expectations are extremely high for product design and technological advances to compete with the Watches, Bands, and Qs of the world. Startups, like Bellabeats, a piece of smart jewelry, and wellness startup, must build an exceptional product, in addition, to carefully target the right demographic and build a community thriving community just to stay in business.Bellabeat aims to improve the lifestyle of their customers: smart women with an inspiring healthy and on-the-go lifestyle. Their products promote healthy living through your wellness tracker, collecting data on activity, meditation, water consumption, sleep patterns, and even where the wearer is in her reproductive cycle, all to determine their stress sensitivity.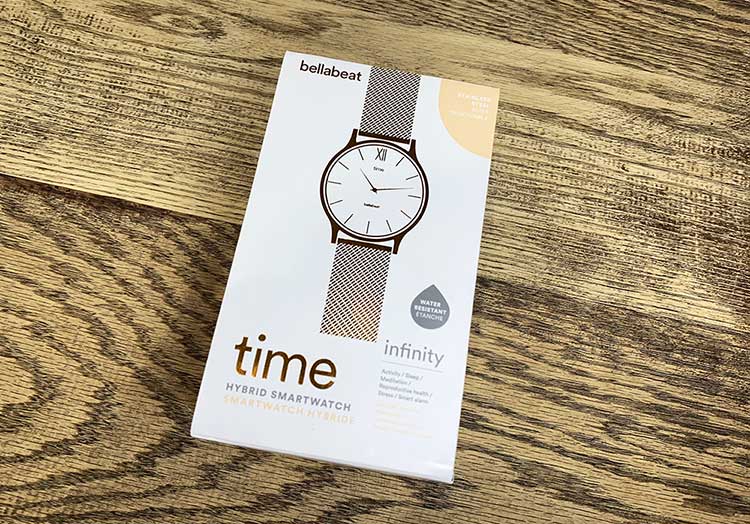 Their latest product release, Time, a smart-wear with a luxury and minimal design, fits into the customer's smart chic lifestyle and compliments their other products, Leaf Urban Tracker, which is shaped like a left, Left Switch, includes a centerpiece of rose quartz or onyx crystal, and a smart water bottle, called Spring. With Time, wearers can track her habits throughout the day, including a number of steps, types of activities, how much water she drank, and even her quality of sleep. In addition to these features, users can use their beautifully designed and colorful app to access guided meditation and track her period.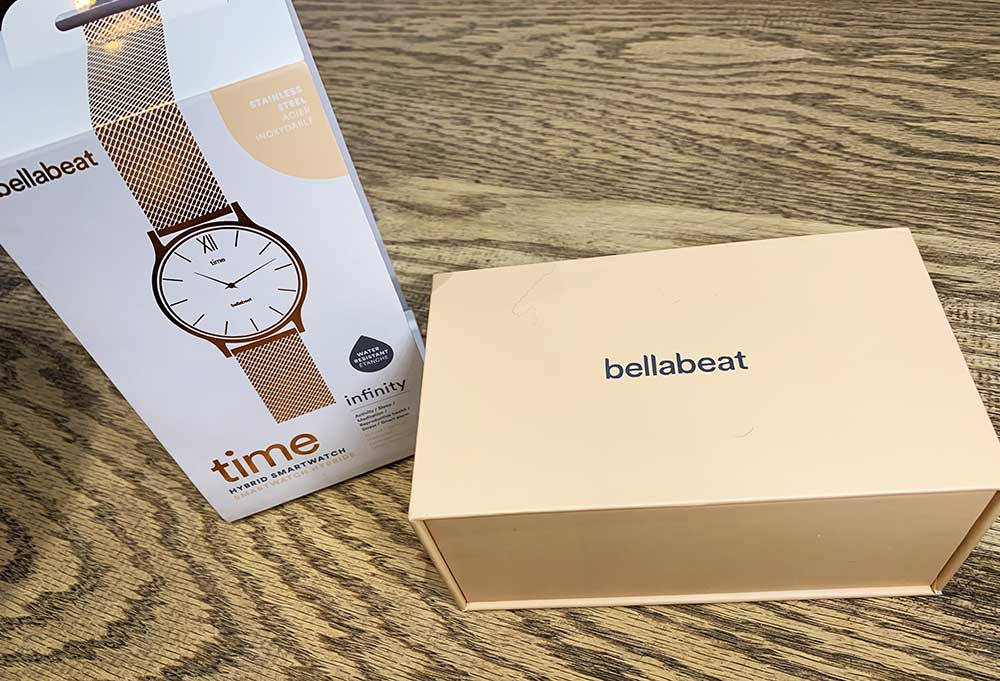 The device is optimal for wearers who are interested in tracking these habits for personal acknowledge as there are inaccuracies to Bellabeats data tracking. When used, in comparison to other tracking apps, such as Apple's Health and Sleep Cycle, Bellabeats falls behind data tracking and usability. Competed to Health, Bellabeats's Time (which is worn on reviewer's wrist throughout the day) collects 100-1,000 steps less, even with phoneless trips to the bathroom and grabbing prints from the printers.Time also calculates time spent laying down while watching late night Youtube videos as sleep hours, while Sleep Cycle can determine when users have fall asleep and catch more late night bathroom breaks than Time (which again, is worn on the wrist and goes with the user to the bathroom compared to staying plug and on the bed). Another downside to Bellabeats Time is the user experience. From difficulties and delays to stepping up the device upon arrival to non-intuitive design and usage, Time does not build confidence in users who believe they're buying convenience for $179 USD.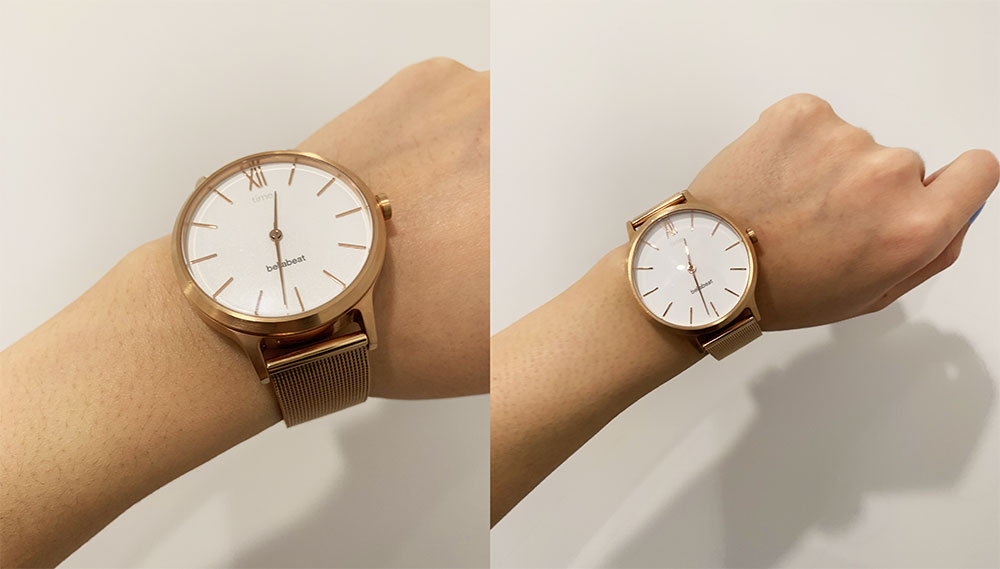 It is undeniable the beauty and luxurious watch design and packaging. What is less luxurious is the delay in usage upon receiving Time. Forwarning, you will need someone else to help insert the watch batteries and may struggle to adjust the wrist size (which is still too big for my tiny wrist). Furthermore, their colorful and minimal app could use more instructions and features to improve wearer's experience with their technology, such as reminder notifications to sync their device (so users do not lose their data if they forget at the end of the day), better data tracking to reduce inaccuracies, and possibly, integration capabilities to sync with other apps, in case users prefer other apps, to improve their data collection.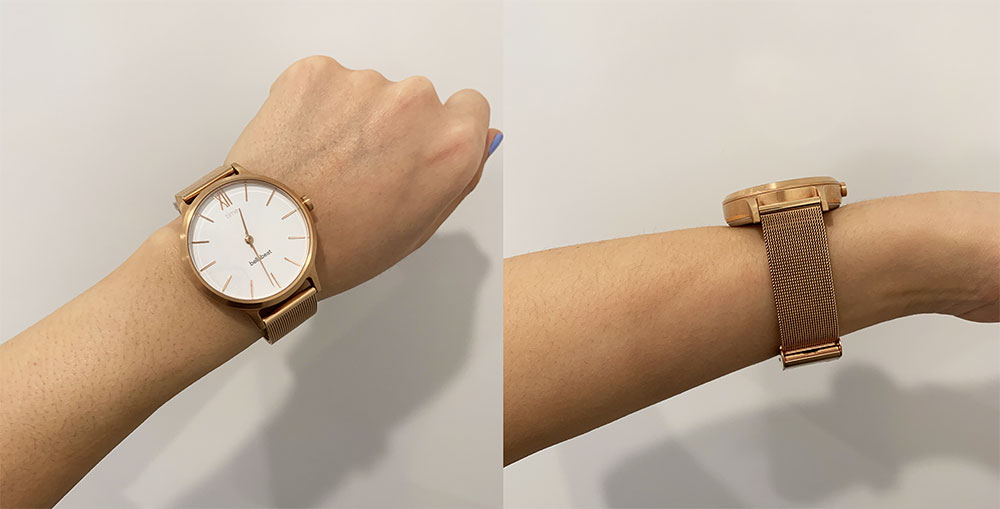 Both with the design and technology, the team at Bellabeats offers both benefits and setbacks when it comes to their products. They have done an amazing job building their social and online community and promotion healthy and smart living. Their goal for supporting healthy habits is highly appreciated and we look forward to seeing where the company grows to (and how they can improve their tech, no shade).
How To Successful Deal With Stress Like A CEO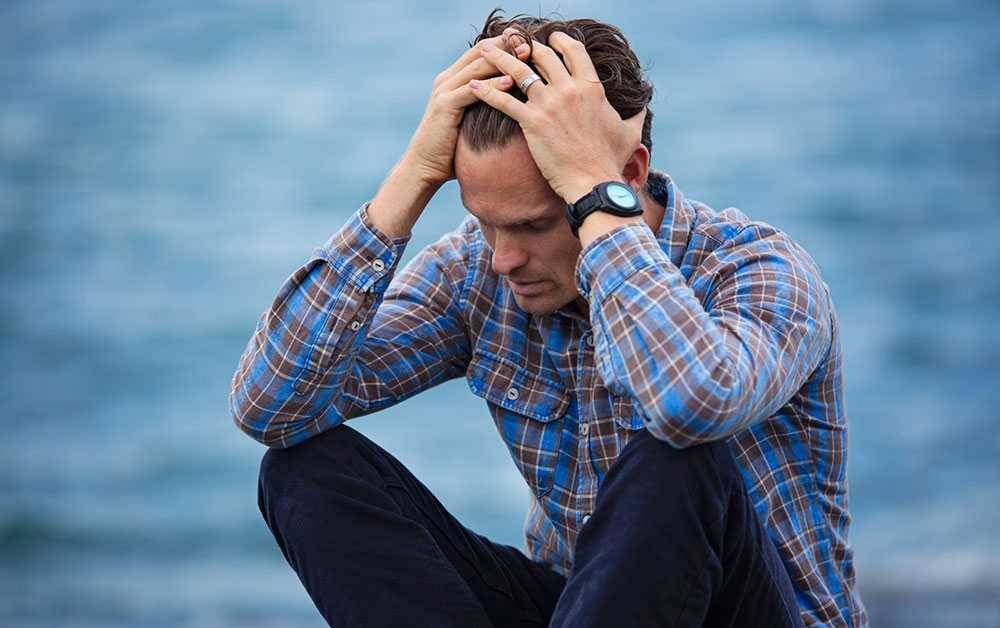 You've encountered stress countless times. And everyone has their own way of dealing with stress. Whether it's taking a quick walk, drinking some water, or reading, knowing how to deal with stress effectively is essential to both your personal and professional life. Stress is a natural part of existence and knowing how to deal with it effectively will be the difference between success and failure. Here are some effective stress management techniques used by some of the most successful people in the world.
Taking A Walk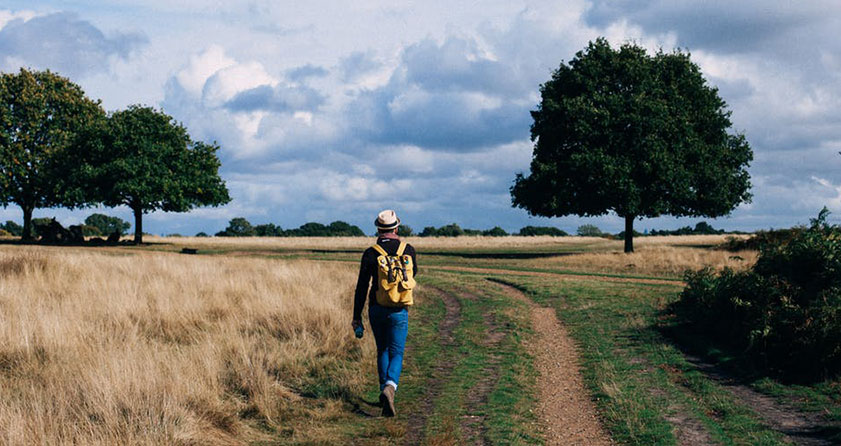 Despite its simplicity, taking a walk does several things for you. First, it removes you from the environment or situation that's causing the stress. And by removing you and taking you as far away as possible from the source of stress, you're much more likely to be able to think more clearly. Taking a walk also has the added benefit of promoting more blood flow to your brain. Your legs are powerful pumps that help circulate more blood throughout your body. And taking a stroll outside also gives you a nice breath of fresh air. All these factors combine to give you an edge in thinking more clearly and then deciding what to do with the situation.
Take A Nap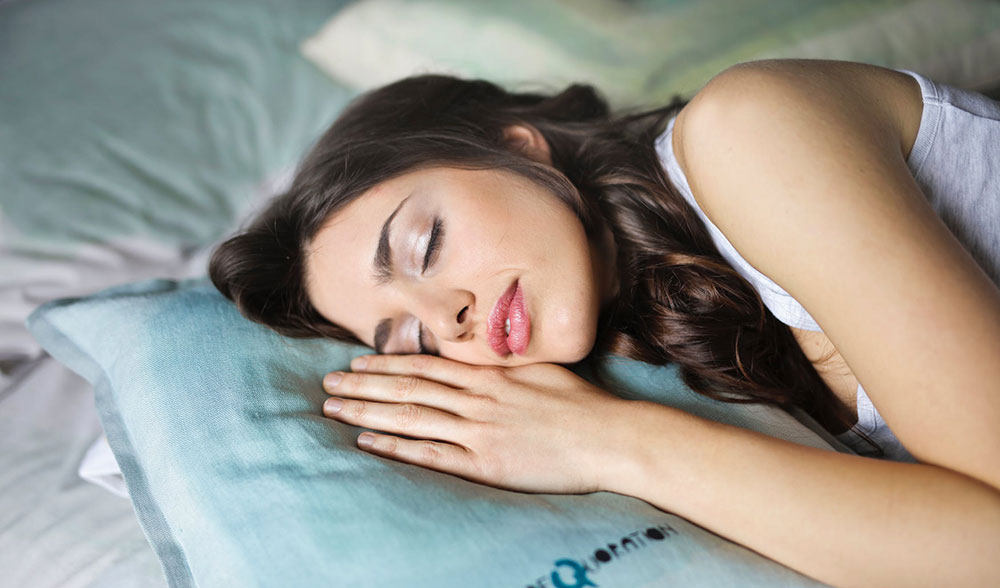 Or get a good night sleep. Your ability to think clearly can be inhibited if you're not well rested. Taking a quick nap or attempting to get a good night sleep will help reduce tension and allow you to wake up with renewed energy to tackle the problem at hand. Taking a nap or getting some sleep is also effective at removing you emotionally from the problem. Constantly dwelling on the source of stress might not yield any immediate answers. However, waking up from a good nap may give you some newfound perspectives on the situation.
Writing Things Down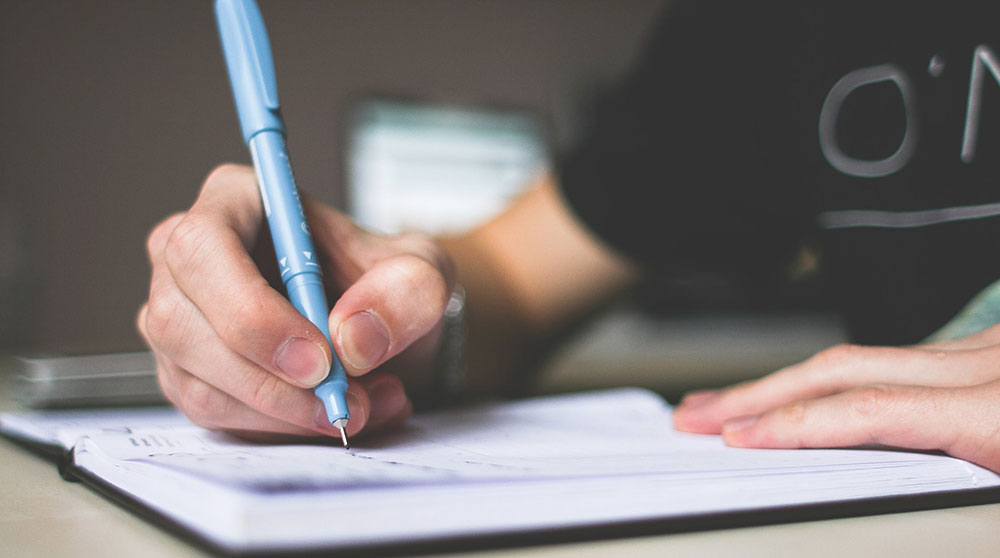 Sometimes the thoughts in our head aren't as clear as we'd like them to be. Sitting down and writing down what's stressing us out and clearly detailing the event/incident can often give us insights into the situation. Writing things down also helps to calm us down if the stress is high and caused anxiety. The simple act of writing and keeping the notes also helps us recall past events that are similar to this one. And you can look back at some previous notes you've written to see if there are similarities and draw conclusions.
Do Something Nice For Someone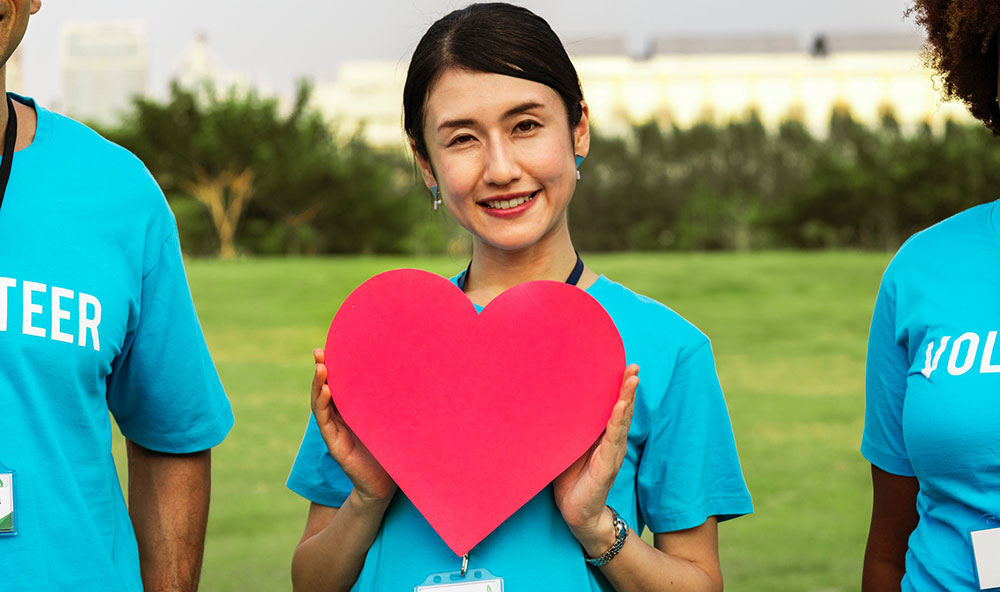 As odd as it sounds, the more we think to ourselves and about ourselves the more likely we are to obsess over our own stress. Sometimes we forget that we're all in this together and that everyone also goes through stress - just like us. By doing something nice for someone else, it removes us from our current self and allows us to empathize and think about another human being. It's a simple act of kindness that helps someone else and at the same time, buys us a bit of good karma. Helping another individual also helps release dopamine, a chemical that helps us feel good about yourself. And sometimes we just need a bit of boost to give us the confidence to go back and face the situation at hand.
Ask For Advice From A Colleague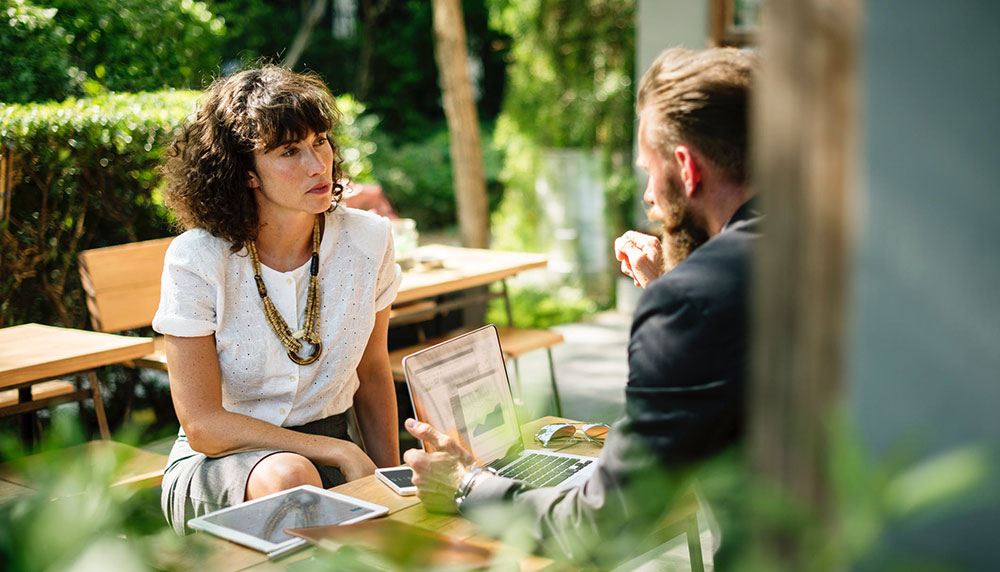 Talking to someone can certainly help. But you don't want to come off as venting or complaining about your life. It's better to consider carefully who you're going to reach out to and frame the conversation as getting advice on a situation, rather than needing to vent. Because when you're venting or releasing steam, the other party is less likely to add value to the conversation, since you're not looking for anything other than someone to vent to. When reframed as getting advice, you're giving someone the permission and space to review your situation, ask productive questions, pick at the problem, and hopefully help you see the problem from a new perspective that you didn't see before.
5 Airport Hacks For Business Traveling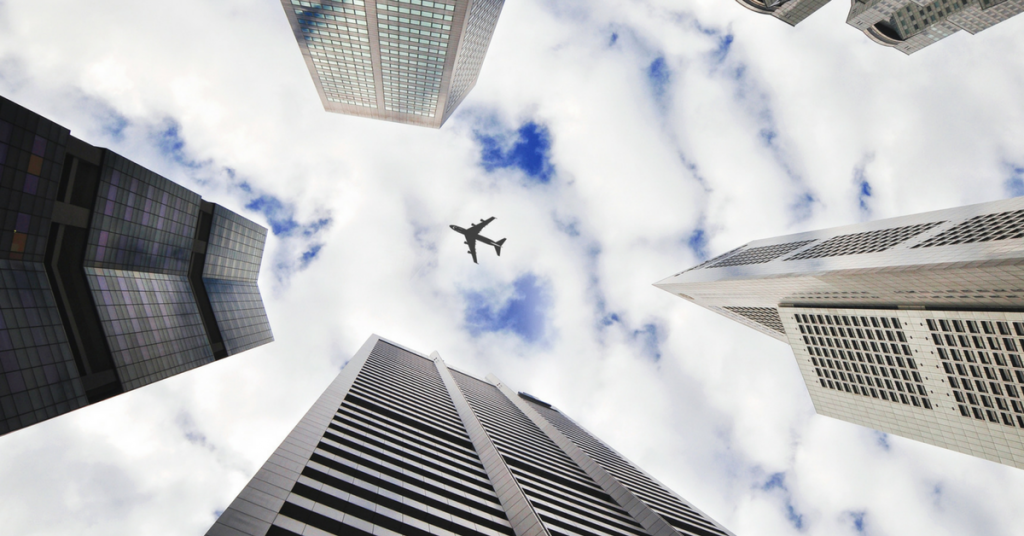 Do you want to skip long queues, drink for free, get good prices on seats or learn how to get a free upgrade to first class? If so, read on because we've compiled 5 of the best airport hacks for business traveling. These tips can help you save money and make your trip a bit more comfortable.
1. Sign Up for TSA PreCheck or Global Entry
If you want to skip long lines, signing up for TSA PreCheck or Global Entry will allow you to breeze through security lines. Once approved, you are whisked ahead and there is no need to take off your shoes or remove your laptop from its case. It makes business traveling easy and more civilized. The US, Canada, Mexico, New Zealand, the Netherlands and other countries have similar pre-scanning programs that work with Global Entry.The TSA PreCheck makes traveling domestically simpler while Global Entry makes returning from an international trip easier as it eradicates paperwork and long queues. Basically, they are clearance from the US Customs and Border Protection that designate people as low-risk travelers. All it takes is a background check, interview and payment of fees and you can clear customs in a hurry.
2. Boarding Pass
Boarding passes like tickets are downloadable and printable nowadays. However, we are still a slave of technology and many of us have had embarrassing moments where we can't find our boarding pass on our phone or the app suddenly hangs. Avoid these embarrassing moments by taking a screenshot of your pass and showing it to the boarding gate. Screenshots are easier to find and don't require the use of an internet connection.
3. Pay For First Class Lounge
This hack comes in handy if you travel a lot. The first class lounge costs around $30-$50 and has access to free drinks (including alcohol), internet, comfortable seats and free food. In some airports there are even shower rooms and quiet rooms for sleeping. If you have a long lay over, the first class lounge can be money well spent. Business traveling in style.
4. Book the Red-Eye
Taking the red-eye can be less stressful than taking other flights. Taking the last flight in or out helps you avoid the hustle and bustle of the airport and roads. Choose late night flights especially if it's an overnighter. If it leaves at 10pm, you can avoid rush hour traffic, lines at security and check-in will be minimal and the airport will be less crowded and you can fall asleep during your flight and wake-up at your destination.
5. Save On Internet Fees
Roaming for your cellular device can be very expensive for data and internet. Instead of racking up charges, sign up for Boingo, a wifi hotspot provider. They charge around $4.98 per month for internet access in the Americas and $59 a month for worldwide coverage. Check your American Express platinum card if you can get a subscription for free so you can network while you're in the air.

Check if your airline has a loyalty program. This will encourage you to travel more frequently as your rack up the miles and get more perks. Keeping this in mind will make your business trips cost less and traveling easier.
Sleep Better With Tomorrow Sleep To Improve Work Performance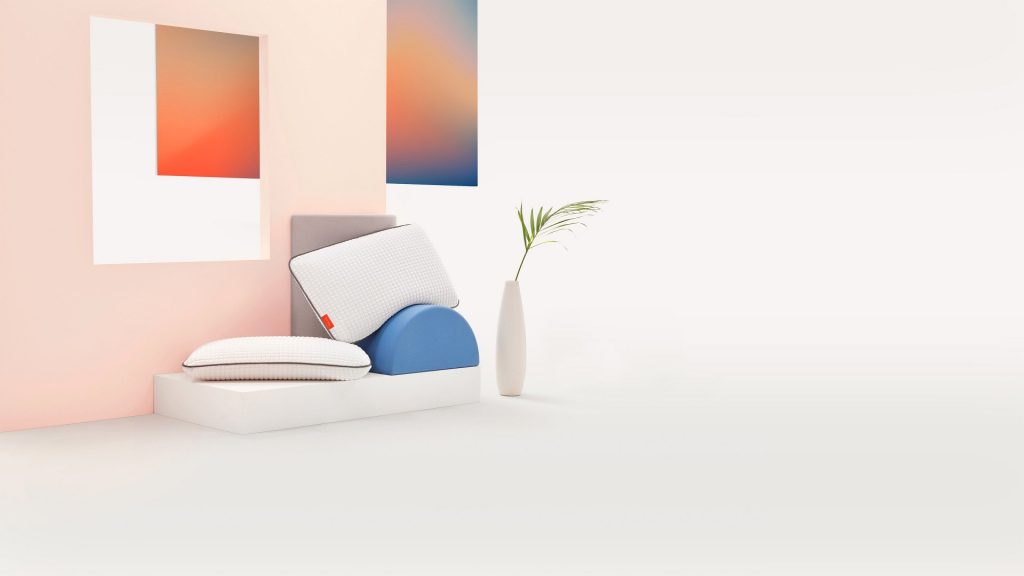 Our working life consists of long office hours to various days of sleepless nights. Tomorrow Sleep is a hybrid between traditional mattresses and new modern technology to help you through those rough nights. Tomorrow products are designed to help improve your wellness by fulfilling your sleeping experience. To ensure comfort and support, Tomorrow has enabled a combination between the temperature regulating memory foam with a stabilizing coil system to enhance your night's sleep. With the additional sleep reports, bed warmer, smart alarm, and more, this mattress company has changed the sleeping industry for the better.

During busy hours, hard workers tend to forget about their well being once their mind is set to work. That alone may be desirable to entrepreneurs since it can boost productivity, however, it can be counted as the negative opposite. Sleep deprivation undergo all of these unhealthy habits. The average amount of sleep hours an adult needs in a day is in close proximity to 8 hours a night. The cost of poor sleep is not in the increase of productivity, but in the lack of quality. A lost in sleep reduces brain function, leaving you unable to produce decent work. The effects of lack of sleep on productivity is well recorded, negatively affecting work performance - productivity and quality. Without proper sleep, you will have more issues in concentrating, learning, and communicating. This can result in slower reaction times on problem solving due to memory lapses, or more noticeably, the moody and intolerant behavior. In an interview with Bryan Murphy, Founder and President of Tomorrow Sleep, he explains how with Tomorrow Sleep, the smart mattress can properly get you the sleep you need in order to be productive the next day.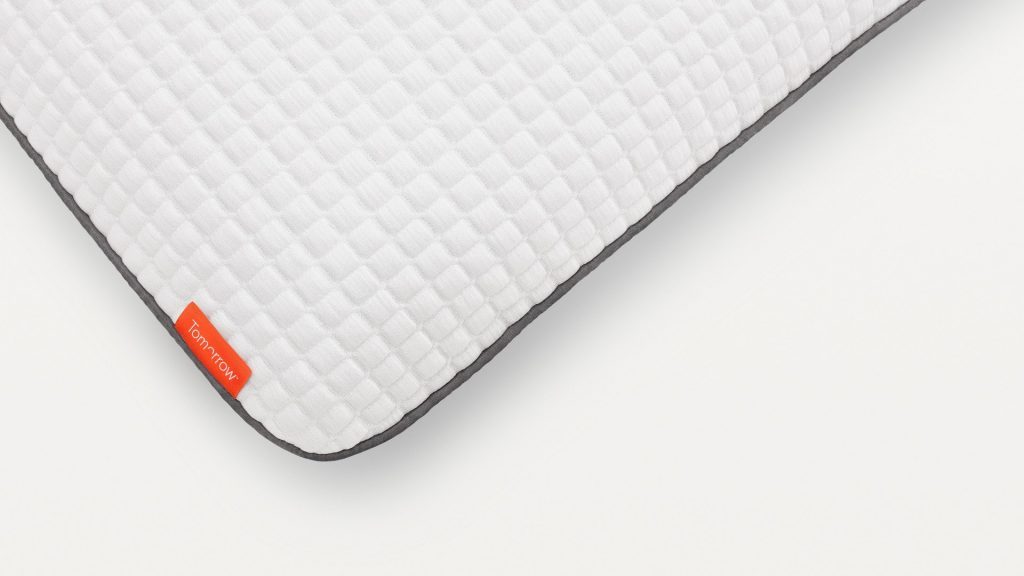 What is Tomorrow Sleep?
Tomorrow, which launched in June, is a new sleep company that combines a direct-to-consumer ethos with 100 years of American manufacturing expertise. Leveraging the knowledge and research of industry leader Serta Simmons Bedding, Tomorrow created the first truly connected sleep system with smart technology designed to help you transform your sleep and achieve your deepest, most restorative rest, offered at an incredible value that wouldn't be possible in traditional brick and mortar stores.
What is the company passionate about?
Tomorrow was founded on the principles of a well-balanced, healthy life. We believe overall wellness requires truly restorative sleep, and having the right tools makes all the difference and that sleep is a fundamental pillar of wellness. We're dedicated to offering our customers a better tomorrow and our mission is to provide a holistic system of products that allows people to achieve their best sleep night after night, so they can be anything they want to be in the morning.
How is Tomorrow Sleep different from other mattresses?
It really boils down to experience, control and scale.  We have over a century of experience designing and engineering sleep products. Our own manufacturing, supply and quality operations here in the US produce millions of beds per year. Having this experience, control and scale allows us to invest in cutting edge, premium materials that deliver real benefits directly to our customer at a great price. As a result, we offer a premium hybrid mattress that's designed with temperature regulating memory foam and a gently stabilizing, wrapped coil system, available at a direct to consumer price.
What started Tomorrow Sleep?
We saw that people are increasingly becoming aware of the importance of sleep as a cornerstone of wellness, however there wasn't a great solution to address that need in the direct-to-consumer space. We set out to solve two problems. First, by and large, most direct-to-consumer mattresses are made up of all foam and as such people complain that they lack support and sleep hot. Second, the bedding microclimate largely governs your ability to fall asleep quickly and stay in deep sleep. So, we set out to design a truly integrated sleep system that would help keep you comfortable, and give you the most restorative sleep possible.  We then paired that system with smart technology that allows you to learn how you sleep and help improve it.
What kind of special features are included to the products?
Tomorrow provides a totally new kind of hybrid mattress, combining premium temperature regulating memory foam with a gently stabilizing, wrapped coil system that offers the perfect balance of comfort and support. Our mattress has been expertly designed and tirelessly tested to ensure every coil in our mattress flexes separately to give you unparalleled head-to-toe support and the freedom to move, while our patented ventilated rail system helps maintain a well-balanced climate all night long.Additionally, our holistic system - which includes pillows, sheet set, comforter, mattress protector and Sleeptracker® monitor - was designed to work together with the Tomorrow mattress in order to help our customers go from restless to ready for a better tomorrow. Our sleep products are made from premium materials to create the ideal sleep environment.
Is Tomorrow Sleep trying to improve? If so, how?
We're the first sleep company to combine a holistic approach with over 100 years of sleep experience, so we're doing things differently from the start. We're working to improve the mattress market as a whole by offering innovative products designed to help customers transform their sleep and achieve their deepest, most restorative rest.
How is Tomorrow Sleep supporting their customers?
Customer first is a core value. We're giving our customers the tools to transform their sleep and achieve their deepest, most restorative rest. Having a direct and personal relationship to our customer through our direct-to-consumer model allows us to make sure they are happy with our products and helps us to innovate better and more quickly.
What should people look forward to when buying your products?
With Tomorrow's products, customers will have everything they need to sleep to their full potential.
How important is sleep?
We believe that sleep is an essential and critical component of overall wellness, just as important as nutrition, exercise and mindfulness. Sleep has unparalleled restorative powers and when we get a quality night's rest with the proper climate and conditions, we're able to perform better.
Why do others need to be more aware about how they sleep?
Sleep keeps our daily performance at peak condition, and we feel it's important to enlighten consumers on the benefits of getting truly restorative rest. The more aware people are of how they're sleeping, the easier it is to improve and achieve the best sleep possible. Our Tomorrow Sleeptracker® monitor uses bio sensors to peacefully monitor and record sleep cycles, body movements and heart rate, and delivers personalized suggestions for better sleep.  Whether you're in light sleep, deep sleep or REM, our Sleeptracker® monitor knows how much time you spend in each stage and offers feedback and tips to help you understand and directly improve your sleep.
What message are you trying to pass with your company?
Our goal for Tomorrow is to educate people on sleep's role in overall wellness, and provide people with a holistic system of tools designed to help them live a better life, which we believe starts with a good night's rest.