5 Bedtime Rituals Successful People Do Before Bed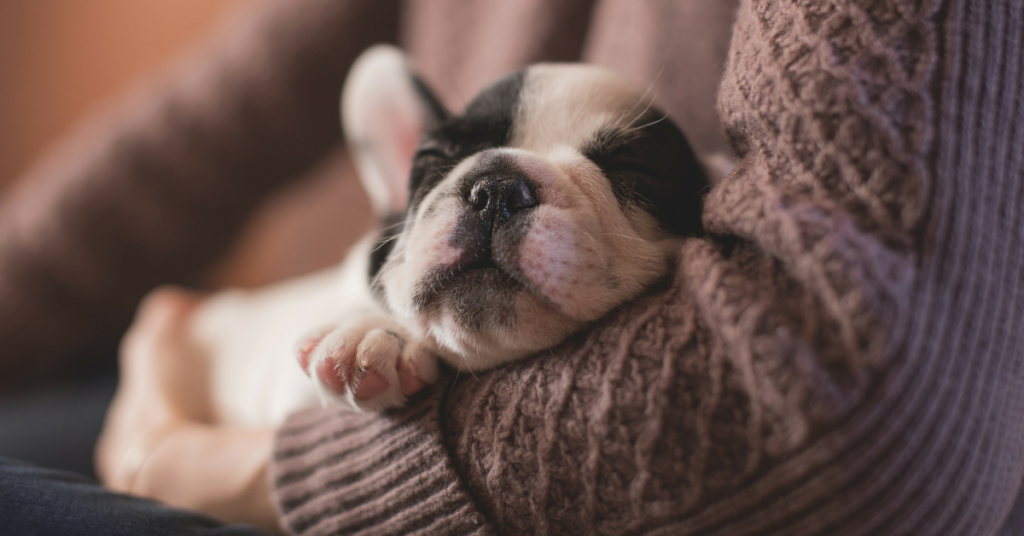 Successful people treat their body as a temple and the mind as the god residing in that temple. To maintain that temple, they take care of it. In order to have good mental health and be healthy physically, getting a good night's sleep is important. Bedtime rituals are very crucial and key to the success of many individuals. Here we discuss some of the habits of successful people which they do before retiring for the night:
1. Learn to meditate
The last 10 minutes before going to bed is used by most of the successful people to meditate. According to most experts, it is a great tool to relax their body and attain peace of mind.
2. Review the proceedings of the day
Most well-accomplished people use the last few minutes before going to bed for reflecting on the events that took place throughout the day. The general practice is to jot down the most significant events. Keeping a note of the day's events help people to understand the progress which was made during the day. This, in turn, helps the person to stay motivated throughout the day even during the tough times when a lot of grit and determination is needed. Just by taking a few moments to think about the significant events during the day would help to have a positive outlook on life.
3. Having own checklist
It is vital that before going to sleep, each and every person should have a clear, stress-free mind. This is a mantra which is followed by many successful people during their bedtime rituals. A lot of Individuals utilize the last few minutes before going to sleep to write down some of the tasks that were not completed and need to be achieved the next day. These measures ensure that stray thoughts do not get the chance to disturb your mind during the sleep.
4. Stay away from any work
Successful people, in general, tend to stay away from all work related issues including checking emails or taking phone calls after they go to bed. Of course, there may be a day where you need to address critical issues, but that should be an exception and not the norm. You should avoid thinking about any of your subordinates' errors or your boss's emails. These actions cause unnecessary disturbances and end up causing sleep deprivation leading to insomnia. One should always have a time gap between the last work related activity and the time of going to bed for their bedtime rituals. This enables one to successfully get rid of the thoughts of work before going to bed.
5. Spend some quality time with the family
It is important that each and every professional spends some time with their significant others, play with their children and even spend some time feeding the pet dog before going to sleep. It can be an excellent way to relax, unwind and talk about your day with your loved ones.
How To Get Rid Of Office Gossip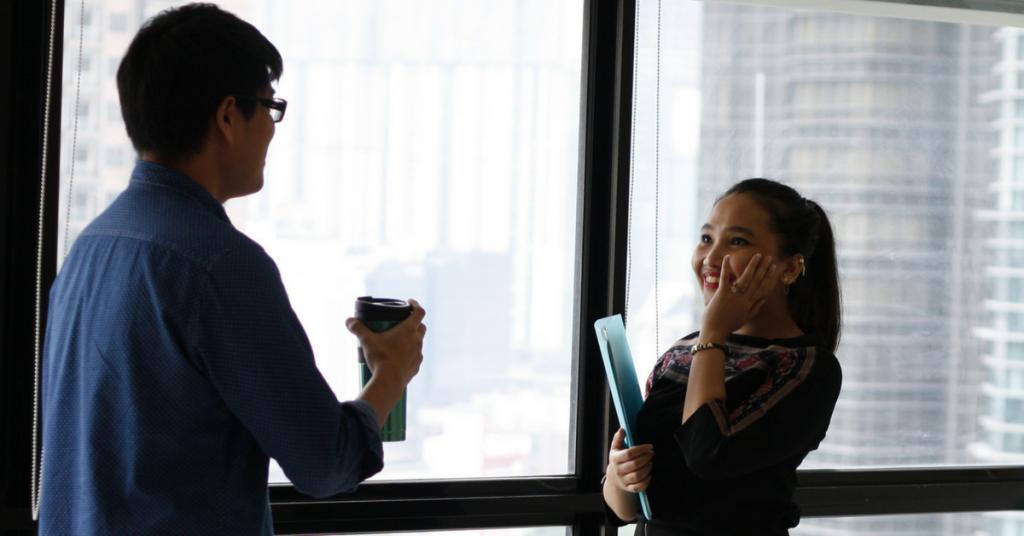 Office gossip is a negativity that affects almost every office. No company encourages rumor or gossip, but it is present everywhere. A little gossip is not that harmful. However, rumors and gossip can cast a spell of mistrust among employees. Handling harmful gossip can be difficult for managers. It is not very comfortable for them to bring the issue into the daylight. As a leader, you should control the gossip and let your employees know the actual situation. Here are some ways to get rid of the continuous flow of gossip.
Do not take work gossip to heart
In most of the cases, office gossip is deliberately created to spread malicious nonsense. Some people want to create a sense of fear and insecurity in the minds of the employees. So, you should not take the rumors personally or defensively. The management of the company should take strong actions against spreading false stories. Focus on the present and try to find the reason behind the rapid growth of gossip inside the company. You should try to deal with issue objectively avoiding all kinds of personal attacks.
Do not participate in any kinds of gossip
As a management head or a team lead, you should not participate in any kind of gossip inside the office premises. It would be a wrong signal for your subordinates. Do not belittle yourself in front of the employees of the company. Try to keep a distance from the groups who believe in big talks. Be aware of all the happenings in the company. Keep the facts ready to assure your team when they are in doubt. Motivate your team to stay away from the gossip mills.  
Get your facts right
You know you need to stop the flow of gossip and rumors to keep the office environment professional. Before you can act, you should know the true facts. Try to know where the office gossip started. Ask the team leads and departmental managers what they have heard. You should maintain an easy relationship with them. They can come and speak freely to you. It would be easier for you to fathom how much the gossip have spread and who are behind the wall.
Address the problem frankly
The first step to stopping the gossip is directly talking to the person who is spreading it. You should always remember that there are other people too who are indirectly related to it. There are some people who always believe the story and are responsible for spreading it in no time. So, as a leader of your company you need to address the entire team and if it is a very serious issue you need to address the entire company. If your employees are concerned about certain issues, answer them frankly. You can keep a suggestion box where your employees can post anything anonymously. If their identity is protected, they will cooperate with you to get rid of the harmful rumors spreading inside the company.
Make it a company policy to prevent gossip
It is important to draft a strong policy against spreading of rumors. All the employees should know how creating negative stories about the company will be treated. Provide them with examples how to keep the office environment free from rumors. Tell them how to curb negative interaction and discourage gossip-lovers.
Adventure Assist Travel Journal Is A Must Have For Trips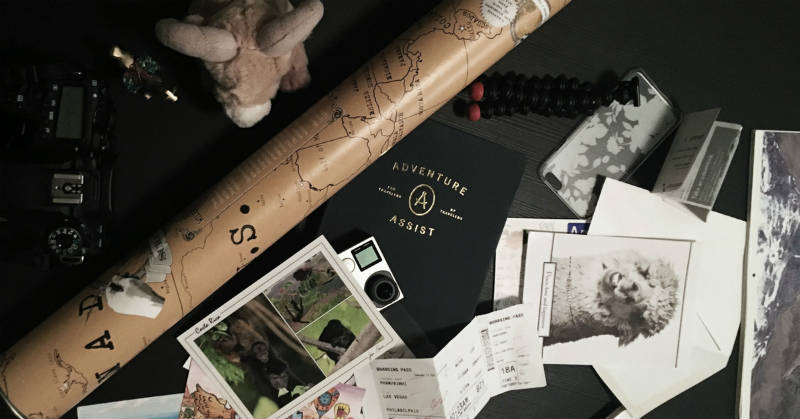 A twist to the classic notebook, Adventure Assist is a modern travel journal perfect for the before and afters of your trip. Mapping out your trip and keeping memories the old school way. Jot down the most important details of the trip as you are planning so you are ready once the time comes. Create a list of things to remember or missions to complete. Be ready for the accomplished feeling you get when you physically cross these things off your list. Keep quotes of silly things that happened along the way. Relive doodles of the funny dog you saw or the breathtaking view from the end of your hike.
The notebook was created by two adventure seekers, Jake Pritchard and April Onebane. Both studied abroad and have a passion for traveling with a purpose. Their mission is to " better connect travelers to their destinations by inspiring authentic and purposeful travel experiences through streamlining planning and organization." With that mission in mind, the Adventure Assist notebook was created. A heavy duty notebook with strong covers and thick sheets made to withstand the suitcases, backpacks and adventures it will be a part of.
Broken down into seven section, the notebook helps travelers organize and keep track of the basic necessities when traveling. The sections starts with "packing" and moves onto "to-do", "transportation", "accommodations", "calendar", "contacts" and "journal" with journal being the largest section. Each section is divided as an easily identifiable tab to quickly navigate to the section.
Packing
The first tab in Adventure Assist, Packing, tells you to "list adventure gear, regional specific clothing, travel documents and entertainment essentials for your journey." With four pages to list what you are packing, you definitely won't miss a thing or over pack. A couple of things we would recommend: S-hooks, ziplock bags, mini-tripod.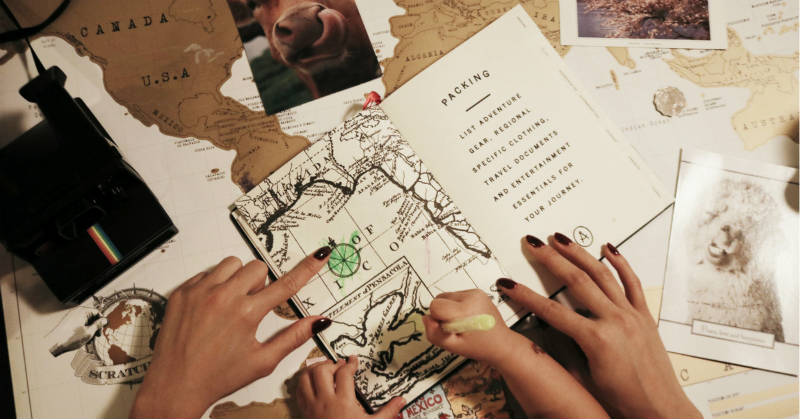 To-Do
Next, To-Do, is 10 pages, each page broken down into two sections. Each section is broken down into boxes: destination, attractions, activities, food and drinks. What are some things you want to do, see and eat at the destination? You will have an endless list of things you want to do on your next adventure but writing down the top 10 will help you keep track of the most important. Keep a smaller list for a higher chance of accomplishment while pulling from your bigger list when you run out. Nothing digital will ever replace the satisfying feeling of physically crossing something off of your Do-To list.
Transportation and Accomodations
Where are you staying each night? When time do you have to get there, get out and who do contact if you have a question. Necessary, if not the most important, information of every trip. Now that you know where you are staying, how are you getting there? Getting around in big cities is easy if the language is one you speak and the technology available is similar back home. The difficult but somewhat exciting times when you are visiting somewhere completely different than what you are used to, transportation will not be so easy. You may need to catch a ferry, jitney…donkey?! Keep track of what time departure and arrival is and any additional notes like how many stops until your destination.
Calendar and Contacts
The calendar section provides blank monthly calendar views for you to see your month at a glance. There is a column for notes where you could draw a map key, like emojis, and add the keys to your calendar. Contacts – great for noting who the people from each destination to call in case of emergencies. We have so many contacts in our phones we don't remember. When a panic situation happens, you have the information you need. In a more likely situation, you lose your phone or it runs out of battery. Now you have the contact information and can borrow someone's phone.
Journal
This is where you log your memories and experiences. The reason you are traveling in the first place. Write, draw, sketch, whatever you want in this section. Anything that will bring back the best memories from your journey when you discover this notebook on your shelf when you are 80. Instax or Polaroid would be perfect for this section. The two envelopes on each end of the notebook are great for storing tickets, airport stamp tickets, napkins with doodles on them or anything else relatively flat.
We will have our digital photos, videos, social media accounts to look back at. But the feeling from something handwritten or hand drawn is much more powerful and memory provoking than anything digital. Adventure Assist is personal and once you start writing, you won't want to stop.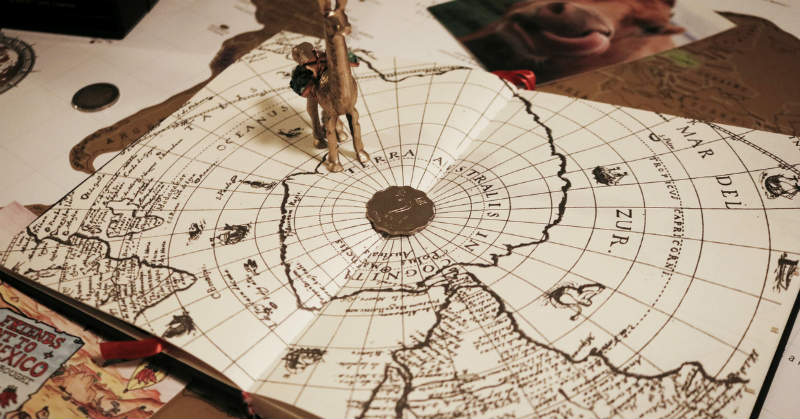 How To Attract Millennials To Your City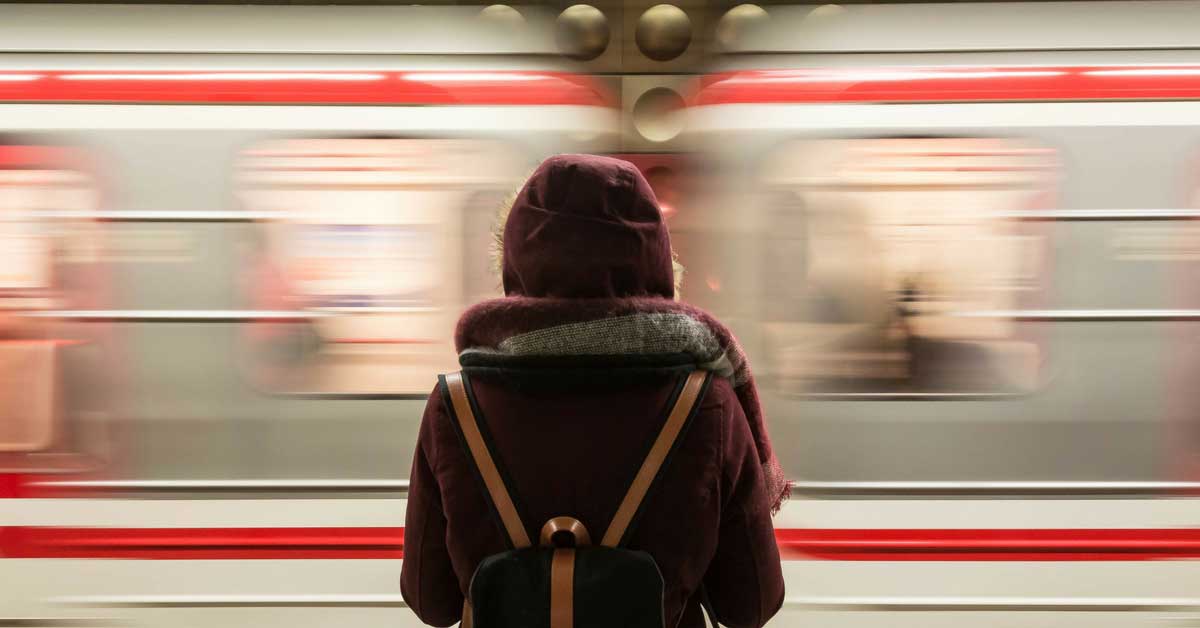 Location matters in the means of professional success. Millennials are reported to be getting married and starting families later than their parents. This means that their main focus is strictly on their professional career, so these matters are taken seriously, as they involve these factors into determining where to live. Millennials select cities that will help them thrive. This goes vice versa, cities need to attract people in order to be sustainable. The city of Camden has been successful with this process. With the increase of millennial entrepreneurs entering the city, the better the economy gets, as it is shown around the waterfront.
To create more jobs and attraction, cities must attract the job-seeking millennials. There are 3 determinants for millennials to move into your city:
Affordability
Someone who is financially responsible will always consider the cost of living foremost. Cities that contain a high population of millennials often have low employment rates and affordability. If the city is popular but does not meet within millennial's budget, then it wouldn't be worth the cost. Money is the only physical asset that holds us restricted. The city of Camden holds that title of affordability. Tax cuts are what attracts entrepreneurs mainly, however the overall value of the stay is well worth it. Camden is located outside of Philadelphia, just close enough to go into their city to network without paying Philadelphia's cost of living.
Entrepreneurship
Millennials are an ambitious generation. A reporting claimed that 54% have either wanted to start a business or have started one already. This characterized millennials as hard-working and motivated individuals. A location that showcases trails of entrepreneurship deliver a desirable reality to people. Silicon Valley embodies this example, as it is the most known startup hub for technology companies in America. Famous companies like Apple, Facebook, and Google are in that area, so the status of Silicon Valley is held at a high standard.
Another location that is maintaining that status is Camden. Due to Camden's location outside of Philadelphia and surrounding fortune 500 companies, millennial entrepreneurs are inspired to bring their startup here. There are multiple different types of organizations located here with 76ers as one.
Accessibility
Millennials are attracted to cities that cater to their needs. About 66% of Millennials identified  decent quality transportation as a main influence to choosing a location to live. People typically pick the option that meets their social needs. To obtain that, a low cost transit is ideally looked for in a city. Cities with an ineffective quality transit fail to attract Millennials.