Why Amazon's Second Headquarters Should Choose Montgomery County, Maryland
After months of bids and waiting, Montgomery County, MD, has made the shortlist for Amazon's second headquarters. Nineteen major cities have also made the cut, including New York, Dallas and Los Angeles. Montgomery is the only county being considered for the online retailers second headquarters. The county consists of 3 cities, 12 towns, 4 villages, and 33 census-designated places, and 5 unincorporated communities. "We have to be all in," exclaimed County Council member Roger Berliner. "This is the Super Bowl, we're up against incredible competition." Montgomery County also beat out the city of Baltimore, making the county Maryland's last hope.
Amazon's second headquarters expects to invest more than $5 billion to build the 8-million-square-foot facility and promises to create as many as 50,000 high-paying jobs over the next 15 years. According to a recent study, Amazon's headquarters would add $17 billion per year to Maryland's economy and $7.7 billion in annual wages. "Amazon's second headquarters is the greatest economic development opportunity in a generation, and this study confirms just how transformative this project could be for Maryland," said Governor Larry Hogan in a statement following the announce of Amazon's top 20 list, "It checks off all the boxes of what Amazon's looking for, an extraordinary workforce, diversity, culture, quality of life, transit, near three international airports, you look at what we bring to the table."Some additional requirements include:a metropolitan area with over a million people,direct access to public transportation, and to be able to expand 8 million square feet in the next decade.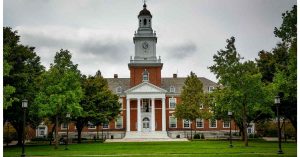 Amazon is no stranger to business in Maryland. The company operates a distribution center in Baltimore and employs about 5,000 workers in the state already, not counting thousands of seasonal positions it fills during the holidays. The governor submitted legislation to create a $5 billion incentive package to lureAmazon's second headquarters, a mix of state and local tax incentives and infrastructure upgrades that would be the state's biggest economic development package ever.
The community of Maryland are now able to broadcast their opinions on Amazon. While state officials deal with the financial benefits, agencies and businesses within Indianapolis are now able to give insight on their city as well. This is why Amazon's Headquarters should choose Maryland.
If you are an agency from Maryland, and wish to contribute, please fill out this form here: https://ownersmag.com/need-talk-marketing-pr-agencies-amazon/
*Sponsored by Penji*
What To Do When You Lose Creativity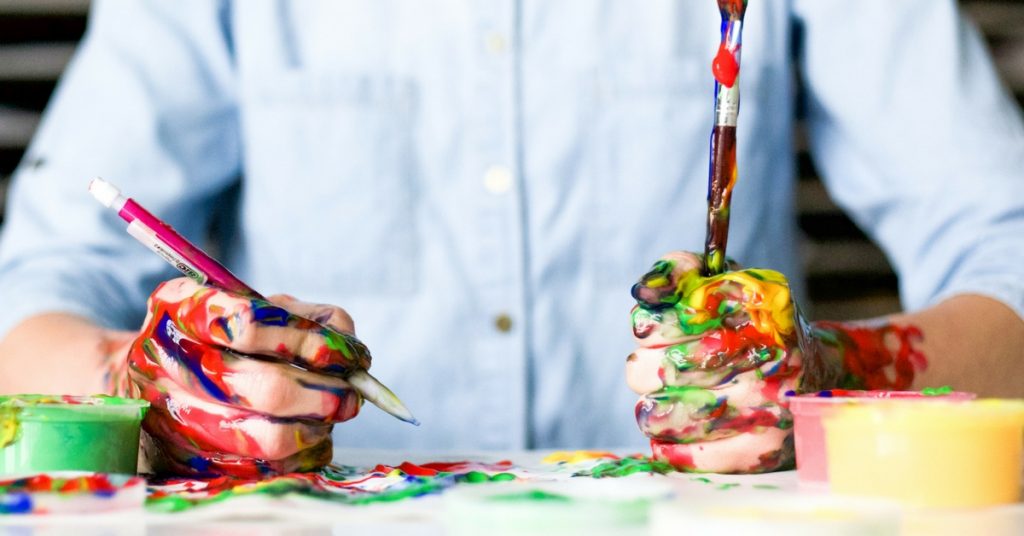 The longer you are tasked to creating things, the more likely you will lose your creative edge. It doesn't matter if you're making websites, writing a new book, or making a new recipe. There might come a day when you feel too lethargic to get out of bed or dread going to work. These are some of the most basic and easy-to-shrug symptoms of losing the creative streak. The good news is that there are ways to snap out of it. You can regain your creativity and prevent yourself from "drying out" by practicing a few simple tasks.
Explore
When we were kids, it's always fun to experience new things for the first time. As we get older, our sense of wonder gets jaded, probably because we had to grow up and face reality. But rediscovering how great the world is can help awaken our creative streak. To prevent yourself from losing it or to find it if it's already lost, explore and experience new things again. You can set aside one day a month to try something new, be it an experience, new dish, or venturing out to a new place. Adventure can reawaken creative juices and your sense of wonder.
Laugh
One of the reasons why we lose our creativity is pressure. It can be quite stressful if you're always looking for new ways to make your design look fresh. Sometimes it is even unavoidable that your paintings, essays or web designs all look the same way. Stress can kill creativity, so what better way to de-stress than to laugh? You can watch a comedy movie, catch a live comedy act, or just clown around with your friends. When your brain is filled with oxytocin and dopamine, which we get from laughter, you will be more relaxed and find it easier to find inspiration for creativity.
Think Like A Kid
If you're asked to be creative, ask yourself what your six year-old would do in situations like these. Kids can be very creative and surprisingly straightforward. It might feel weird at first, but you never know, so you might as well give it a try and see if it works.
Rediscover Creative Pursuits
When was the last time you painted something, read a good book, sang, danced like nobody's watching, or even modeled clay? All these creative outlets sometimes get lost because of busy lives. However, you can rediscover them again if you set aside time at least once a week to be creative outside your work.
Meditate
Mediation is a good way to relax both the right side (creative) and left side (logical) part of the brain. When they are both relaxed, they work harmoniously so you don't run out of creative ideas. Some people think that they don't have much time to mediate, but it can be surprising what 5 to 10 minutes of meditation can do for your brain. Meditation does not have to be complicated. You can start by thinking happy thought for 10 minutes each day for relaxation, and you will be surprised how easy it will become to carry on creative tasks.
When it comes to being creative, pay attention to yourself. Find out what works and what doesn't. This can tell you when you are most inspired, which in turn can really help you to continue being creative.
How To Find Your Dream Job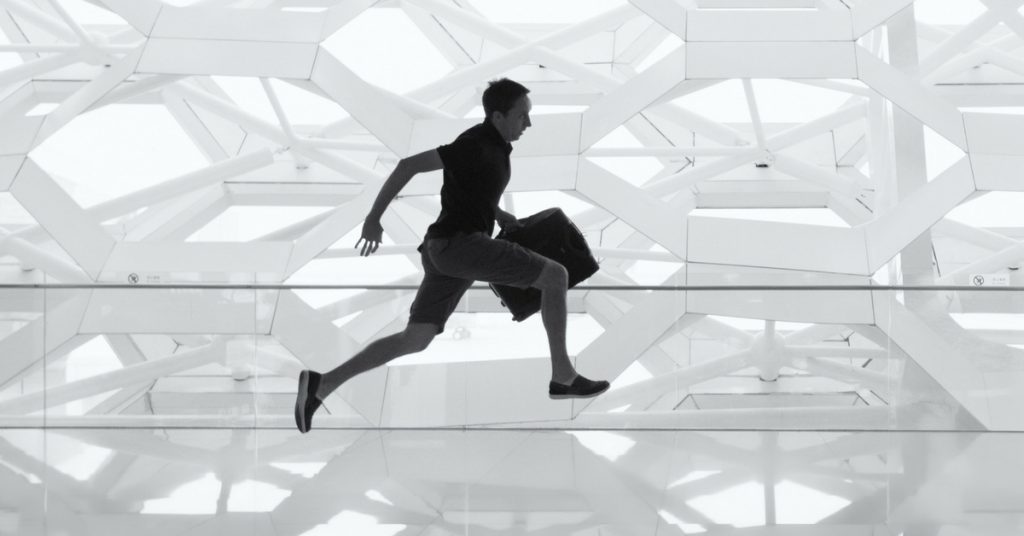 Do you remember being in your teens and people asking you what you wanted to be when you grew up? Most people do not normally have an answer to this question, which is quite understandable since most of us don't have a career path figured out at this stage in our lives. The good news is that you don't have to decide on your career after high school or in college. According to Forbes, most of us will have 15 to 20 jobs in our lifetime and could end up changing jobs every 4.4 years.
With all the career options available, how do you find your dream job?
Strength
One ways to find your dream job is to play to your strengths. If you're good at writing for example, you can be a teacher, journalist, copywriter or author. If you're the outdoorsy type, you can be a trail guide, camping guide or survival expert. Your love of math and solving problems can make you a good coder. Your strengths are a good indication that you should be doing something with them. It is also easier to be happier of you have a career that suits your strengths.
Take Classes
Taking classes and trying something new can help you discover your passion and lead you to your dream job. You can attend workshops, scour YouTube tutorials, or read books to find out where your passion lies. Exploring and finding out what you like can lead you to career paths you've never thought of before.
Work Environment
Another way to find your dream job is to consider what kind of working environment you thrive in. For example, for people who like being flexible and independent, working online might be a good option. For those who prefer a more traditional form of work environment, there are plenty of office jobs and career options. The same is true for people who like being outdoors or close to nature. Working in an environment you like can lead to better job satisfaction and help you fulfill the lifestyle you want to lead.
What Makes You Happy
Doing what makes you happy can lead you to your dream job. There are many things we like to do for "fun" that actually makes us happy. For instance, some people have fun working with children, which can lead to a career in teaching or child psychology. People who have fun while working with crafts can become crafting gurus with businesses. Doing what makes you happy is a good way to make money while having fun at the same time.
Informal Interviewing
Set informal meetings, like meeting over a cup of coffee, with prospective employers and people in the industry to discuss job expectations and see if they are potential fit for you. This process can help you find your dream job by eliminating jobs or industries that are not suitable for you. With the information you get from your informal interview you can make the decision process easier while networking possible contacts in the industry.
Finding the dream job is a challenge that everybody faces. There are many people working today who are not happy with their jobs but do it anyway to put food on the table. Finding your dream job will help you do the same, but at least you are happy working in an industry you love and are passionate about.
5 Tips To Get Over Stage Fright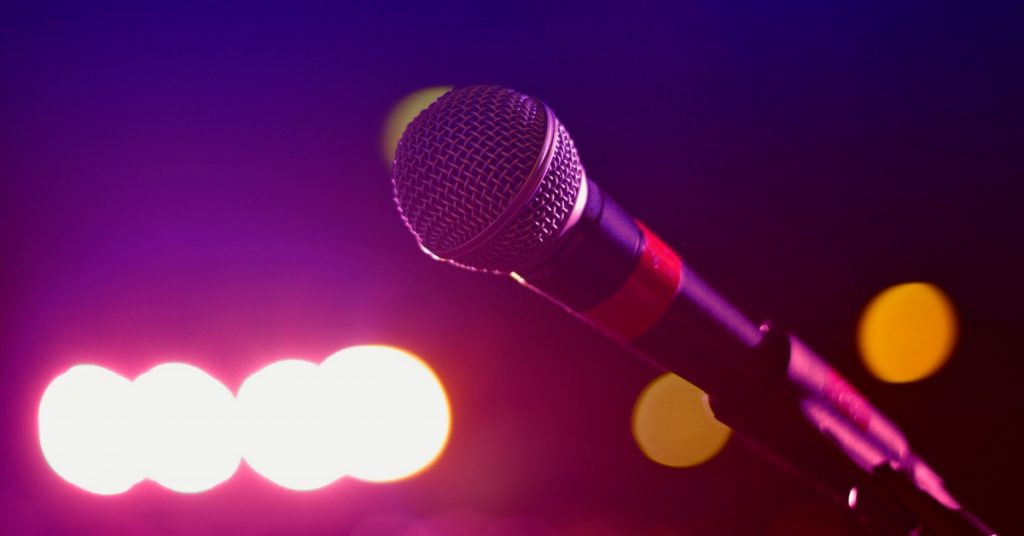 Do you experience speechlessness, nausea or vertigo when you're about to speak publicly? The name of this condition is stage fright. Strangely enough, stage fright does not always involve a fright, in some instances, these feelings can be induced by any form of public speaking. For most people public speaking causes anxiety. If you experience anything more than mild symptoms, you need to deal with it instead of avoiding public speaking engagements. Here are some ways you can deal with stage fright.
Relax
Finding ways to relax can help fend off anxiety. Meditate, listen to music, eat your favorite food, take a walk or do anything that is relaxing will take your mind off what you're about to do and help you enter a Zen state of mind. In other words, keep your mind entertained so it won't dwell on your upcoming task.
Practice Makes Perfect
This saying is particularly true if you suffer from stage fright. One of the best ways to get over public speaking is to practice constantly. Once your speech is perfect, practice speaking in small audiences. For example, start with your family or a group of friends. You can gradually increase the number of people you're practicing on as the big day arrives. Constant practice can help increase your self confidence and give you time to correct any flaws in your speech or presentation.
Eat and Live Healthy
Eat lots of fruits, practice yoga or meditation, take up a hobby or exercise and play sports. Living a healthy lifestyle will help improve your self esteem. When you do activities like exercise or yoga, you are surrounded with other people and are encouraged to socialize. Eating a healthy diet will help you keep in shape which boosts self confidence. Before a public speaking engagement, avoid caffeine and sweets which can up anxiety levels.
Accept Your Fears
One of the first steps to overcoming stage fright is to admit that you have stage fright. Once you have accepted it, you can begin to find ways to control this fear. This will help you find ways to deal with your problem instead of hiding from it. Confronting and accepting your fears will help you become confident, even if it's just for a few minutes.
It's Not About You
PowerPoint presentation coaches say that the presentation is not about you or the slides, so focus on the task at hand. Seinfeld actor Jason Alexander got over stage fright by making a story of the important things instead of thinking about his problems. He realized that he and his fellow actors were on stage to tell a story. They are there for the show and experience. Thinking about this helped him get over stage fright and perform better.
Finding ways to avoid performing or public speaking will only aggravate the situation. It is always better to confront stage fright than hide from it. If actors can get over stage fright, so can you.