The All-Time Greatest Video Game Movies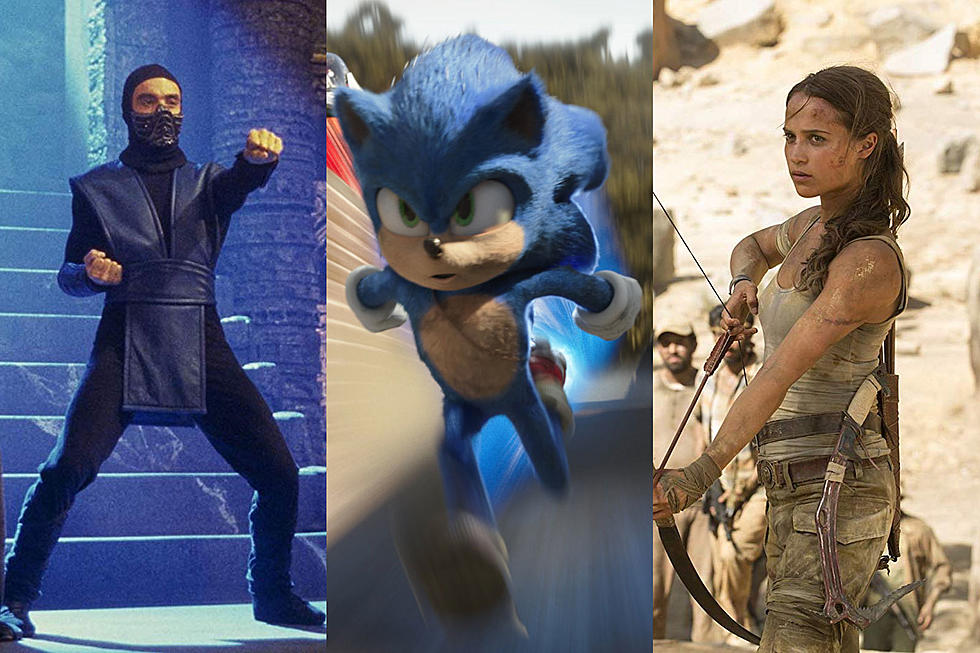 Most video game enthusiasts would agree on one thing. Video games should stay on consoles and not as TV or movie adaptations. Given Hollywood's track record of adapting video games, it's difficult to capture the essence of a beloved video game and make a two-hour movie about it. Let's be real here, not all video game movies suck. You would have to look past some plot holes or bad characterizations to realize it wasn't a bad movie after all. But which ones are worth watching? Here's a list of the best video game movies of all time.
Warning: Potential spoilers ahead
1. Mortal Kombat (1995)
Any movie critic or gamer agrees that the 1995 Mortal Kombat movie is one of the best video game movies ever.
The story follows Liu Kang (Robin Shou) as he tries to defend the earth from being invaded by the Outerworld. Not only that, he seeks to avenge his brother after being killed by Shang Tsung (Cary-Hiroyuki Tagawa).
As you watch the movie, it looks like a video game because the audience will see fight scenes from different "arenas." And if we're to look at this in the video game context, there are "cutscenes" for the audience to understand the story better. If we look past the cheesy dialogue and the visuals (okay, fine, it was released in the '90s), it's a good movie based on the plot. Plus, it stays true to the video game's story. Even non-players of the game will see how the story goes.
While the scenes with Liu Kang vs. his enemies are considered the best, we have to give Johnny Cage (Linden Ashby) credit for fighting Goro, a Shokan. It proves that he's a real martial artist, but it doesn't discount him being "the funny guy" in the movie since he kicks Shokan in the nuts in this fight scene.
Here's a clip of Johnny vs. Goro in Mortal Kombat 1995.
The 1995 movie did have a sequel, but it had negative reviews from critics and the audience. There is a new Mortal Kombat movie, available for streaming on HBO Max. Mortal Kombat (2021) does have some significant changes and much better special effects. But, the original adaptation remains a fan favorite.
2. Resident Evil
Okay, there are six movies in this series, but the entire Resident Evil movie franchise delivers in action and horror as a whole.
The movie franchise's main protagonist, Alice (Milla Jovovich), teams up with beloved characters from the game, such as the Redfield siblings (Claire and Chris), Jill Valentine, and Leon S. Kennedy. They're up against countless zombies and the well-known video game villain, Albert Wesker.
Among the six movies in the franchise, the first movie takes the cake as the best Resident Evil movie of all time. If you plan on starting the franchise, get hyped by watching the trailer of the first movie:
3. Sonic The Hedgehog
Before its release, Sonic the Hedgehog was met with backlash over Sonic's original design.
Sonic's original design and Twitter reactions:
But the designers changed it and made it look like the game's version, earning praise from the general public. Without the change, it would not have been the hit it was at the box office and the audience.
The movie follows the speedy hedgehog, Sonic (voiced by Ben Schwartz), as he loses rings and evades Robotnik (Jim Carrey) from eventual capture. He also gets Tom's (James Mardsen) help to retrieve the rings and forges a close friendship with the human.
It's a hilarious movie with excellent visual effects that will keep your eyes glued to the screen. It even imitates Quicksilver's speed-up/slow-mo scenes, allowing us to witness Sonic's super-speed in action. Plus, it also incorporates other pop culture references that will make you chuckle.
See Sonic in full speed and power in this clip:
4. The Angry Birds Movie
Who would've thought that the viral mobile game app, Angry Birds, would get a movie adaptation? Of course, your first thought could be, how on earth would birds getting thrown at green pigs become a movie?
The writers were able to flesh out a plot with birds dealing with anger management issues, and greedy pigs aim to steal and eat their eggs. But the main trio, Red, Chuck, and Bomb, are determined to stop these hungry pigs from eating their hatchlings and recover them to their parents.
It's not until the end you'll see how the gameplay was incorporated on the big screen. It was a nice take on how they wanted to defeat the evil pigs for stealing their eggs.
The voice cast includes Jason Sudeikis as Red, Josh Gad as Chuck, and Danny McBride as Bomb.
The sequel, Angry Birds Movie 2, was much more well-received than its predecessor. That's a rarity in Hollywood. It's one (well, two) of the best video game movies you'll ever watch, even if you haven't played the game.
Check out the trailer for The first Angry Birds Movie here:
5. Detective Pikachu
Even if you didn't play Detective Pikachu on the Nintendo DS, you will still appreciate the storyline and characters in the movie adaptation.
It's a whole new story, as it deals with Tim (Justice Smith) trying to uncover the mystery of his father's disappearance. He's joined by Detective Pikachu (voiced by Ryan Reynolds), who is Tim's father's Pokemon.
Even if Pokemon wasn't a part of your childhood, the movie does a great job introducing characters and their powers. Aside from that, it has stunning visual effects that will leave you breathless. Not only that, you'll laugh or chuckle because of Ryan Reynolds' one-liners and shed a tear because of some heartwarming or sad moments. That's why it's one of the best video game movies of all time.
It isn't easy to pinpoint a good scene in the movie, but here's one that will make you laugh:
6. Tomb Raider (2018)
Angelina Jolie's Tomb Raider movies weren't up to par as a video game movie adaptation. But Alicia Vikander's take on the English archaeologist had a much better reception.
It's an action-packed movie that highlights Lara Croft's strengths. Some scenes will put you at the edge of your seat and will leave you wondering how Lara could survive this trial. It's an enjoyable and fun adventure movie that has some levels of predictability. Nevertheless, it leaves you wanting more and gets you excited about what's to come.
Watch Lara Croft solve a puzzle as they get closer to knowing the mystery behind a historical figure:
7. Warcraft
The PC-based strategy game had its video game movie adaptation in 2016.
It tells the story of humans and orcs fighting against one another. The humans are defending their land, while orcs aim to invade and colonize their world. But behind all the fighting, the characters are left wondering if war should be their only way to solve their problems.
The game's lore is integrated into the movie and gives its audience a reason to explore it. Plus, despite some narrative concerns, the acting of the main characters is superb.
The cast includes Travis Fimmel, Paula Patton, Toby Kebbell, and Dominic Cooper.
Explore the World of Warcraft (pun intended) here with an official compilation clip of all the Orc Battles:
8. Rampage
If you've heard about the arcade game Rampage, you would know that you play as the monsters as you try to avoid getting killed by the military. But the movie adaption puts a human element with the monsters.
When three animals are exposed to manipulated pathogens, Davis Okoye (Dwayne Johnson) is enlisted by Dr. Kate Caldwell (Naomi Harris) to prevent something catastrophic from happening. However, Okoye has a close bond with one of the three animals (a gorilla). So, it's up to them to help stop the other animals from wreaking havoc.
You might have to watch it mindlessly to enjoy it. Even so, it makes you want to root for Davis Okoye and his gorilla, hoping that they can stop the other animals from destroying their city. While the dialogue could have been refined, it is still a video game movie worth checking out in your spare time.
Check out this clip to get a preview of the movie:
9. Silent Hill
Get the heebie-jeebies by watching the Silent Hill movie adaptation. The story revolves around Rose, a mother desperate to help her adopted daughter be healed. In pursuit of healing, Rose (Radha Mitchell) ends up in a car accident with a police officer, and they get stuck in Silent Hill, where they aim to find Sharon (Jodelle Ferland). There, they discover some mysterious and disturbing occurrences.
Story-wise it doesn't capture the depth that video games have. However, it makes up for the creepy vibe and gore and includes characters in the games. Plus, the visual effects aren't that bad considering that it was released in the late '00s. Overall, many Silent Hill gamers think this is one of the best video game movies. However, even without the gaming experience, horror fans may still find this worth watching.
Watch the trailer for the psychological horror movie here:
10. Monster Hunter
Here we have another Milla Jovovich and Paul W.S. Anderson team-up of another popular video game. Although it may not follow the gameplay of the Monster Hunter games, it's still a video game movie that you could consider watching.
The story follows Lt. Artemis (Jovovich) and her band of soldiers. They get transported to another land where monsters reign. Their attempts to fight the new enemy seem futile with their weapons, but they encounter a Hunter (Tony Jaa) that could help them defeat these monsters.
Overall, the movie doesn't break the stereotypes about video game movies. However, this isn't a bad adaptation if you're looking for a fun film to stream. Unfortunately, you may have to overlook some elements in the story. But in the end, it also delivers in the special effects and casting department.
If you're interested in watching Monster Hunter, here's a nine-minute preview provided by Entertainment Access:
Check us out for more on the world of gaming
How To Capture Sound – Interview with Jack Sharkey of KEF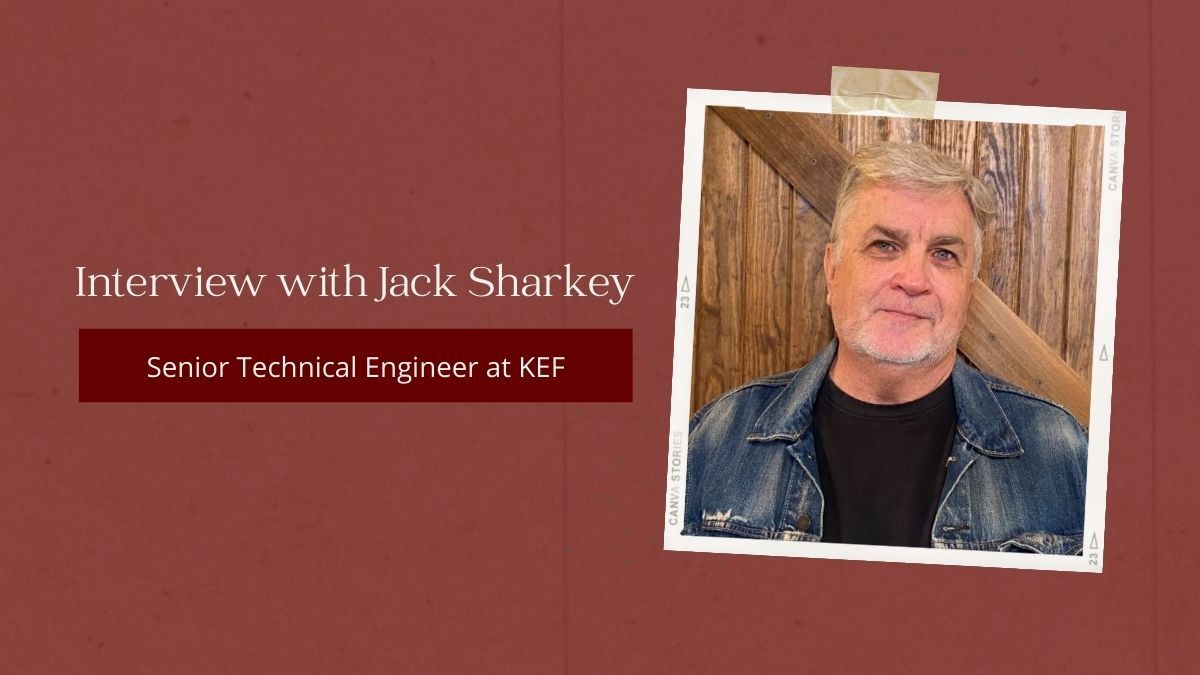 Anyone who has experienced quality sound has been spoiled for life. Nobody knows this better than Jack Sharkey of KEF.
"I want the air to move."
Audio technology has only improved in the last decade or so. Whether you're a fan of headphones or earbuds, digital or vinyl, the quality of sound has been taken to fabulous new heights. Since 1961, KEF has been on the forefront of audio innovation.
"The job is is to put you, the listener, in the recording studio or in the concert hall. We put you in Carnegie Hall. So, you're hearing what the recording engineer hears."
For 60 years, KEF has developed some of the most innovative audio technology you're aware of. In the early 1970s, KEF was the first company to adopt computers for the testing and design of loudspeakers. Back when computers were entire rooms.
Throughout the 1970s and 80s, KEF was a pioneer in the development of audio technology.
"KEF's story is kind of unique to the industry, and it's also a lot of people don't realize that KEF is one of the sort of founding companies of the audio Hi-Fi movement"
Some of the techniques and technologies developed and brought to market are:
Driver Decoupling (Model 105.2) – a technique of reducing cabinet coloration by mounting drivers via controlled lossy coupling
Coupled-Cavity Bass Loading (Model 104/2) – a technique of pairing two bass drive units and feeding their output via a single port.
Conjugate Load Matching (Model 104/2) – a crossover optimization technique that presents a constant ohmic load to the amplifier.
The "KEF Universal Bass Equalizer," or "KUBE" (Model 107) – a technique to overcome the unavoidable phase lag present at low frequencies.
Uni-Q (C-Series) – a patented implementation of coincident midrange and tweeter drivers that strives to preserve phase integrity and match dispersion between the drivers resulting in improved stereo imagery.
Now, if you're an audiophile you probably thought, "oh cool." If you're not, all you need to know is that that's all very cool. It means "good sound." And if you don't know what "good sound" is, that means you're lucky. Because good sound means you don't notice it. Or, you notice everything. Both are correct.
It can be a little hard to explain. How the hell does one explain how sound works?
"It's actually a lot simpler than you think. It's all about magnetism. And so if you think about it like, so I'm speaking into it into a microphone right here, right? There's a membrane on that microphone. So when I push air the membrane vibrates, and what that does is that's connected to a magnet, which makes a positive and a negative imprint of the signal, which becomes an electrical signal.
"It's a magnet connected to a membrane that vibrates. So, it's the simplest of electrical technologies. It is kind of mind-boggling in the sense that we can just use a magnet inside of another magnet to make an electrical sound."
Sure, that's how it works if you look back to Thomas Edison or RCA chains. But what about the digital world we live in today?
"What we simply do with digital now is we take those vibrations and we digitize them, we turn them into computer ones and zeros for storage.
"But the actual making of sound or capturing of sound is that it's all about magnetism. That's really all it is."
Pretty cool, huh?
KEF has been a pioneer and a leader in the audio industry. Along with the other big boys like Bose or Sennheiser, KEF is one such audio company you can rely on for the best quality sound you could ask for.
KEF has just celebrated its 60th anniversary and is still going strong. They're also not "purists" when it comes to the debate between earbuds and headphones or digital and vinyl. Each has their own role, their own strengths and weaknesses. And KEF provides the best quality sound for whatever your taste may be.
Banksy's website hacked, fan scammed $336,000 and got money back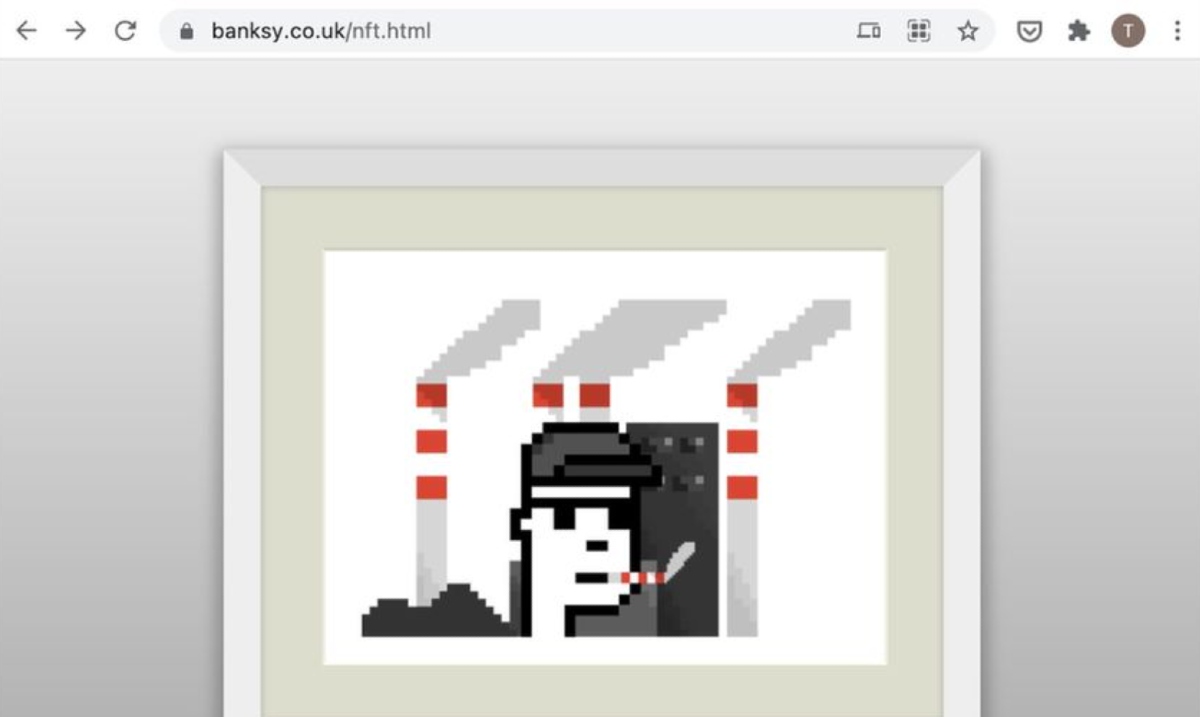 The mysterious graffiti artist from England Banksy got his website hacked seven days after his team warned him it might have security issues. A British collector and also fan got scammed with a $336,000-worth digital art. Luckily, the fan got his money back.
On Tuesday, Banksy's digital art was promoted on his official website. It was an image that displayed one of the NFT collectibles called CryptoPunks.
NFT, also known as non-fungible tokens, represents unique digital items such as art. With NFT, the owners of the digital artwork can be bought and sold by creating an ownership certificate. People who buy NFTs carry certificates that indicate ownership of the original item. However, this certificate doesn't mean buyers have copyright, which means other netizens can still access or view the digital item. Simply put, an NFT acts like an ownership receipt of a digital item.
Banksy fell prey to hackers Tuesday when his official website was hacked and scammed a fan out of $336,000 (£242,000). Security experts gave the graffiti artist a heads up that the website might be hacked. However, the artist ignored it.
Who is Banksy?
Banksy is an England-based graffiti artist, street artist, film director, and political activist. Although the artist is famous both online and offline, he keeps his identity a secret. He's dubbed as the anonymous British graffiti artist.
He remains anonymous while creating his artwork and only reveals it when it gains traction on social media. Banksy's style leans more towards stencils to make it quicker to paint. The great French graffiti artist Blek le Rat also has a significant influence on Banksy's style.
NFT scam
A British collector thought he bought a world-renowned artist's first-ever NFT, only to realize that the artwork was fake after buying it. He had been led to a link to an auction with the URL "banksy.co.uk/NFT." The link showed a collectible entitled "Great Redistribution of the Climate Change Disaster was deleted after the auction. The auction finished early, and the fan bid 90 percent over other fans.
The fan paid close to $336,000 for a fake Banksy digital art. The British collector under the name Pranksy wanted to stay anonymous. Moreover, Pranksy was even more surprised when the hacker returned the entire amount save for the $5,000 transaction fee.
He said an anonymous person alerted him on Discord about the auction. He also said that the hacker might have been scared because Pranksy found out who he was and followed him on Twitter. Pranksy also recounts how the media was all over the NFT hack scam and might have pushed the hacker to return the money. 
Although he is now $5,000 short, he says he's still fortunate to get the rest of the amount back. He said he feels sorry for others in a similar situation, with the worst outcome of not getting a refund.
Scam or stunt?
While the fake link is already weird enough, others thought it was also highly bizarre that the scammer returned the money. People even speculated it was all part of a stunt.
However, Prof Paul Gough, an expert on Banksy art and Arts University Bournemouth principal and vice-chancellor, says it couldn't have been.
For one, Banksy was recently busy with his "Spraycation" stunt, where he filmed 10 of his projects in East Anglia. And secondly, the artwork is a far cry from his stencil-inspired style.
Kim Kardashian Breaks The Internet. Again.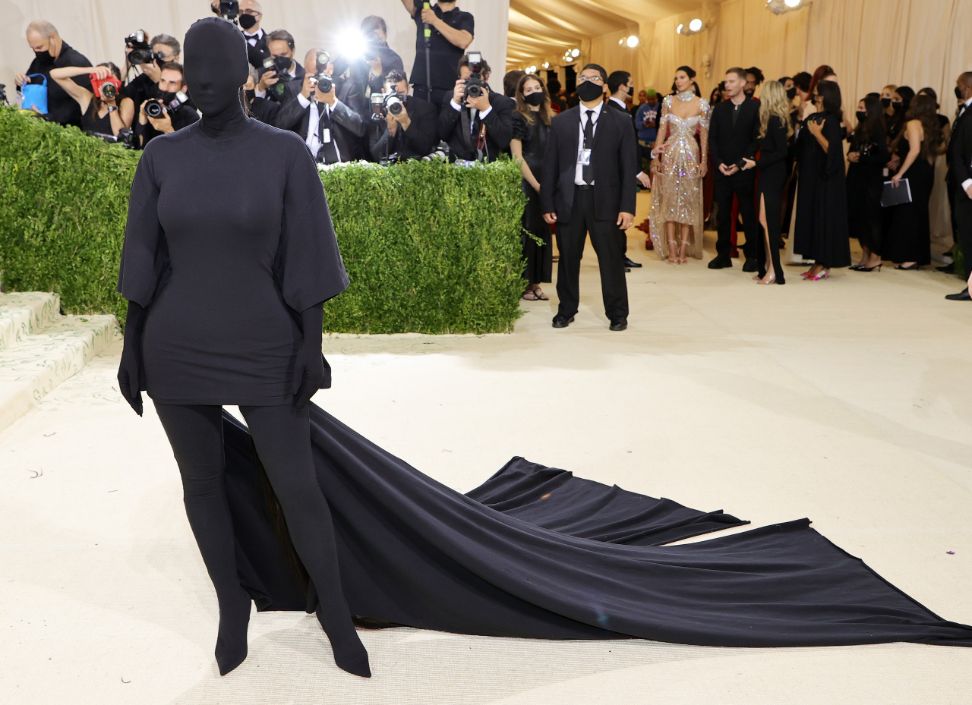 Hey everyone. Kim Kardashian did another thing. And it's not what you expect.
This year's 2021 Met Gala theme was "American Independence." This theme was so open that the outfits, dresses, and costumes were absolutely all over the place. From Frank Ocean's puppet to Grimes' Sci-Fi Warrier outfit, to AOC's "Tax The Rich" gown this year's Met Gala was one to see.
And who stood out amongst the crowd? Why, Kim Kardashian, of course.
When people expect something from you, the best way to maintain attention is to take that expectation and flip it on its head. Because Kim knows how to "break the internet," Twitter went HAM on memes. 
Here's a compilation of all the best memes made from Kim Kardashian and her attention-seeking outfit. 
If I woke up seeing that I'd have a very wet bed.
Definitely knock before entering.
Some people may be very disappointed when they unlock this character.
Me. So, so me.
Quick! Throw a Pokeball at it!
Best anti-social social outfit ever.
"dementor" is a little on the nose, no?
You know who had a way more impressive Met Gala appearance than Kim Kardashian? Lil Nas X.
Look at how shiny she is. You go on Lil Nas X, with your gay C-3PO look.