10 Best Hunting Knives That Are Worth The Money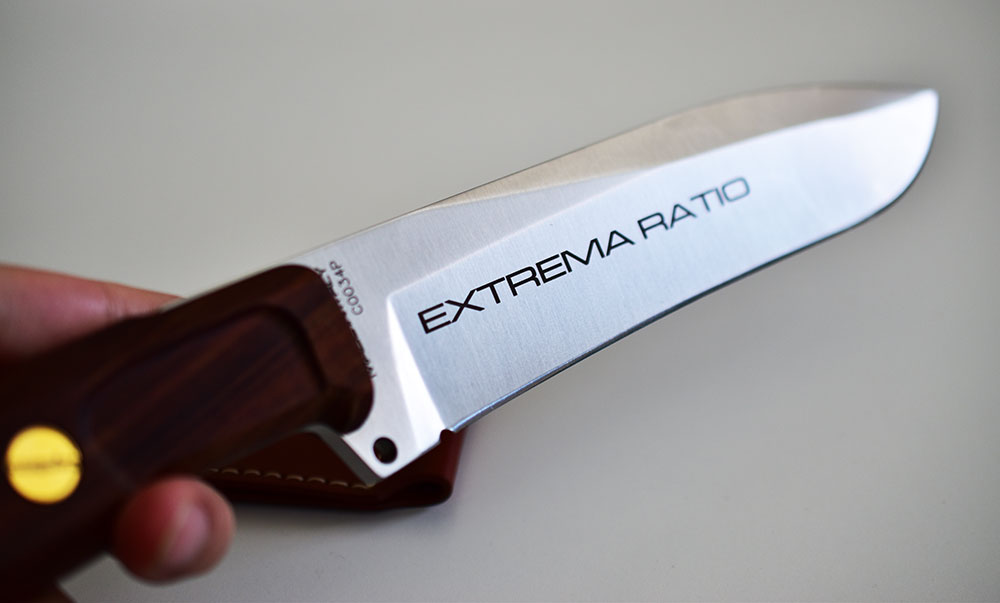 There's an increasing demand for the best hunting knives not just because people are now interested in hunting or fishing. More than that, hunting knives hold several benefits due to their versatility and durability. You can use it not just for outdoors but also for everyday cutting needs. But finding the right one could be a daunting task. And that's why we've created this list to help you narrow down the options.
We thought that looking for the right people to work on this review would be a challenge. Fortunately, we have team members who love to hunt and are always on a quest for the right tools. To give genuine opinions, they took these hunting knives out in the open and tested it for themselves.
1. Dobermann IV Africa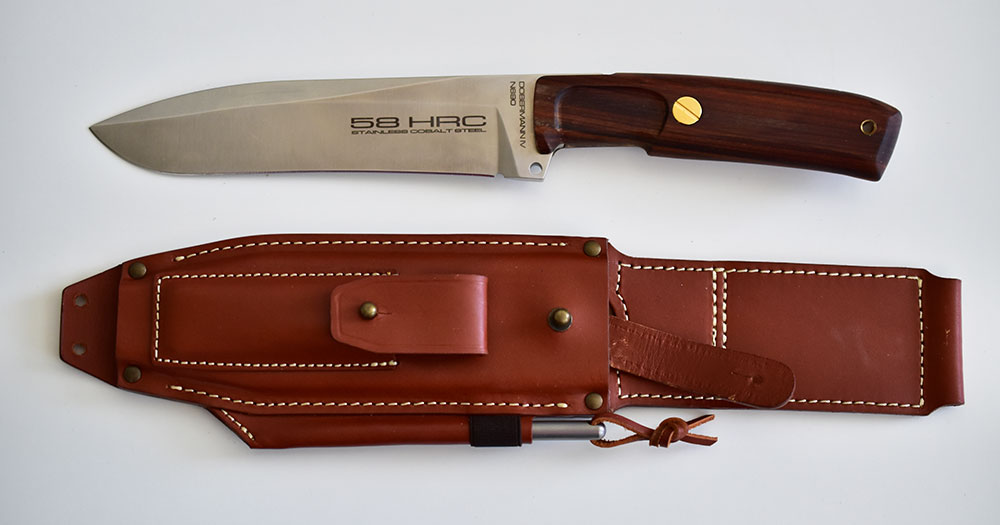 The Dobermann IV Africa is made by Extrema Ratio, a company based in Prato, Italy. They are known to manufacture combat knives that are of superior quality since 1997.  What makes this hunting knife stand out is the 7.3-inch blade made of Bohler N690 – one of the best in the world.
The weight is relatively light at 381 grams which are perfect if you want to carry it on-the-go. It also comes in two different handles that you can change depending on your preference. You can either choose Santos rosewood or forprene. Additional features include a sharpener, leather sheath, and a stainless steel marlinspike.
This is crafted with professional hunters in mind, and that is why the cost is more expensive than most hunting knives from the list. Because of its quality and durability, you can pass this onto the next generation. Truly an investment for serious and passionate hunters.
Price: $678.77
2. Gerber Bear Grylls Ultimate Serrated Knife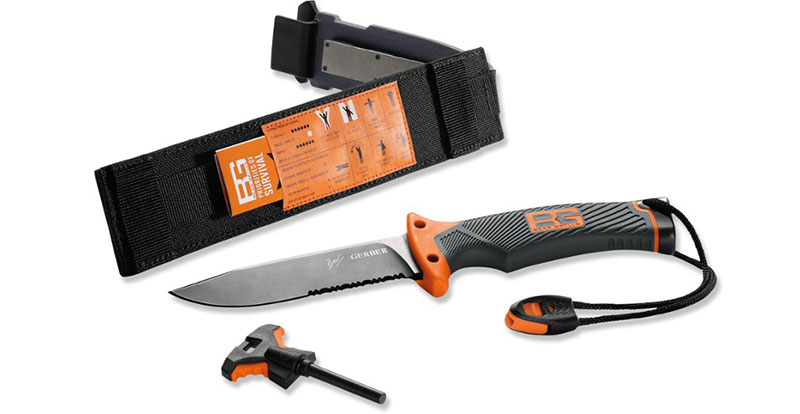 Gerber has been in the industry for more than seven decades and this allowed them to create some of the best hunting knives in the market. They worked with Bear Grylls to create a hybrid knife that is perfect for any situation.
This is a medium-sized hunting knife with a blade length of 4.8 inches. Like other modern survival knives we see today, Gerber Bear Grylls offers a half-serrated blade towards its end. What's good about this is that you can easily sharpen the blade and is ideal for camping out. And let's not forget its ergonomically-designed handle for comfort and ease of use.
Price: $38.58
3. Benchmade Hidden Canyon Hunter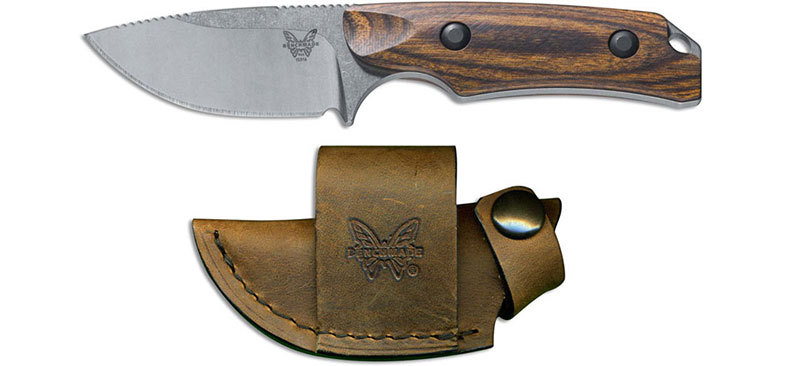 If you want an extraordinary hunting knife, then this could be a great choice. Benchmade Hidden Canyon Hunter has an outstanding weight of only 3.10 ounce. It is one of the lightest we've tried. Another plus point is its handle which is both stylish and easy to grip.
The Benchmade Hidden Canyon Hunter's blade is made of CPM-S30V Steel and is corrosion-resistant. The blade length is 2.67 inches and shorter than the ones we've already reviewed. However, performance is still highly commendable.    
Price: $113.44
4. ESEE Knives 5P Fixed Blade Knife

We've included ESEE Knives 5P in our 'Best Hunting Knives' list for a number of reasons. This boasts a 5.25-inch blade and a handle made of Micarta. It is designed to withstand the roughest and toughest outdoor situations.
It also includes a polymer molded sheath and a removable clip for easy access. The downside though is that this is not dishwasher safe.
Price: $163.56
5. Spyderco Bow River Fixed Blade Knife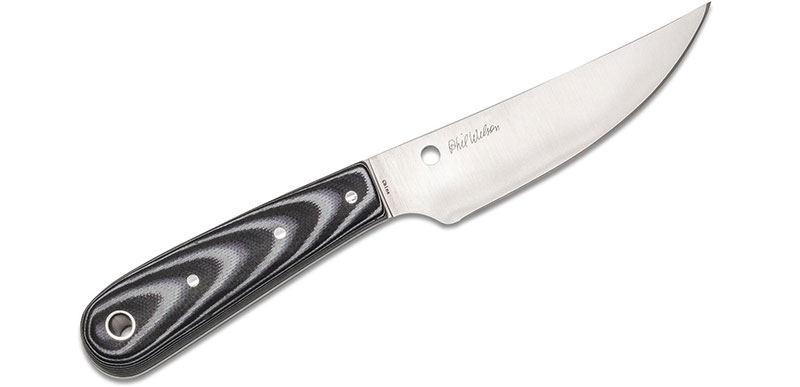 If you are looking for versatility, then you might find Spyderco Bow River the best option. This was designed to address different outdoor cutting activities. The company collaborated with another knife-maker, Phil Wilson, and ensured that the design is appropriate for both fishing and hunting needs. 
This knife has a full handle and an ergonomic grip which makes it perfect for long use. With its leather sheath, you'd definitely get more than what you paid for.
Price: $54
6. Kershaw 1896GH LoneRock Hunting Knife

For forty years, Kershaw has been providing outstanding hunting knives for a reasonable price. This model is made with rough outdoor adventures in mind. The steel is made of 8Cr13MoV, titanium carbo-nitride coating, and can withstand rigorous conditions. You also get to enjoy and maximize the gut hook for skinning.
Its handle uses a technology that ensures strong grip security. If you have naturally sweaty hands, choosing this type of hunting knife would be a novel idea. Take note that this is not a foldable knife. However, you can always store it in a sheath for added protection.
Price: $54.99
7. Ka-Bar Becker BK2 Knife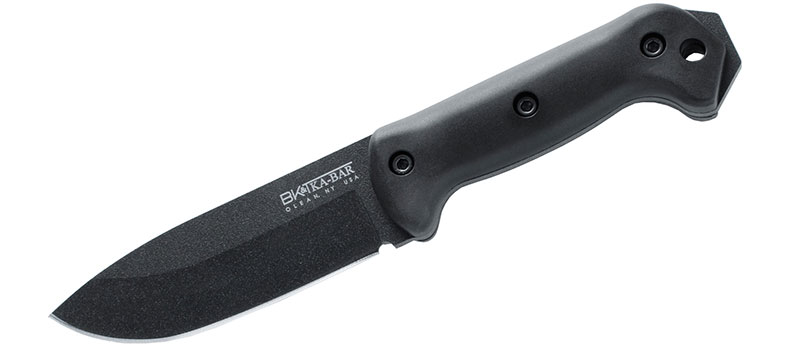 Ka-Bar Becker BK2 is a full tang heavy-duty hunting knife that is a must-have for every outdoor adventure. It is made in the USA and was designed by Ethan Becker. This weighs 16 ounce which is an acceptable weight for an outdoor knife. The blade is made of quality 1095 high carbon steel and is powder-coated.
The tool can accomplish multiple things and is a good buy. You can split wood or do some carving as well. Whatever you need, Ka-Bar Becker will have you covered. But for those who are not a fan of thick hunting knives, this might be not the best choice for you. 
Price: $85.95
8. Case Large Buffalo Horn Hunter Knife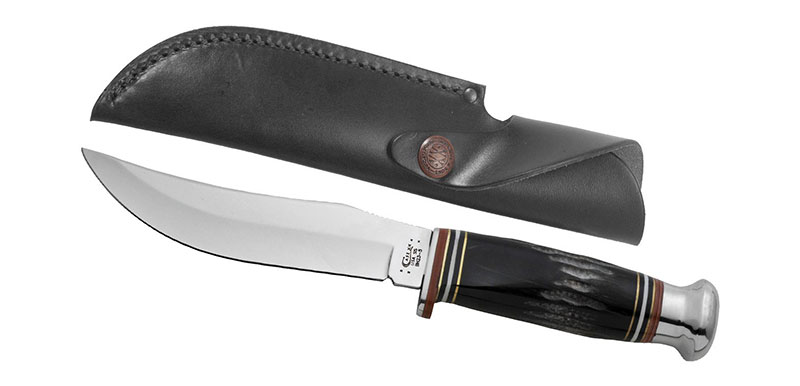 The name says it all, as it uses buffalo horn to give that knife a rugged look. What we appreciate about this hunting knife is that the design is ideal for a more aggressive cut. The blade length is 5 inches and is mirror-polished.
This knife is hand-assembled, and you will be amazed by its craftsmanship. It is beauty and function rolled into one.
Price: $127.99
9. The Ontario Knife Co. RAT 3

The Ontario Knife Co. RAT 3 is made of 1095 carbon steel with a Micarta handle. It's perfect even in wet conditions. The blade length is approximately 3.90 inches, while its overall length is 7.90 inches. We included this in the best-hunting knives list for its durability and dependability.
Most people who are passionate about knives would recommend this model for everyday and outdoor use. It's a small knife that has a strong quality and can compete against the more expensive brands.
Price: $57.54
10. Buck Knives 124 Frontiersman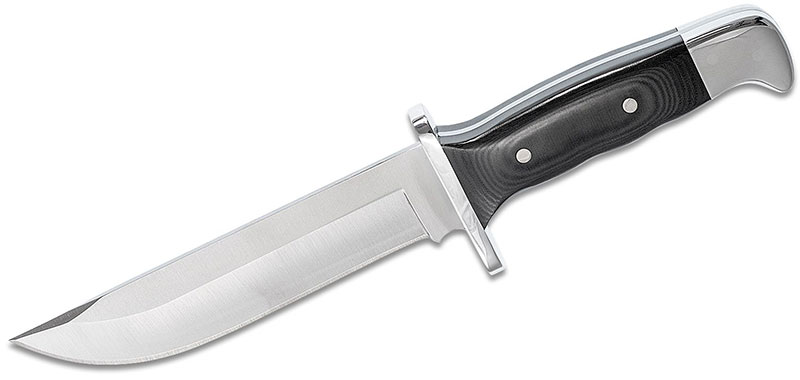 Last on our Best Hunting Knives list is the Buck Knives 124 Frontiersman. If you want to personalize and engrave your name on this knife, feel free to do so. What we can't get enough about this tool is its satin-finish blade. Aside from that, the handle can also withstand various weather conditions, oil, and other solvents. This makes it slip-resistant and is ideal for heavy-duty activities.
Take note that these knives are not intended to be used as chisels, hammers, or even a screwdriver. Damages due to improper use are not covered by the warranty.
Price: $159
The 10 Best Go-Pro Alternatives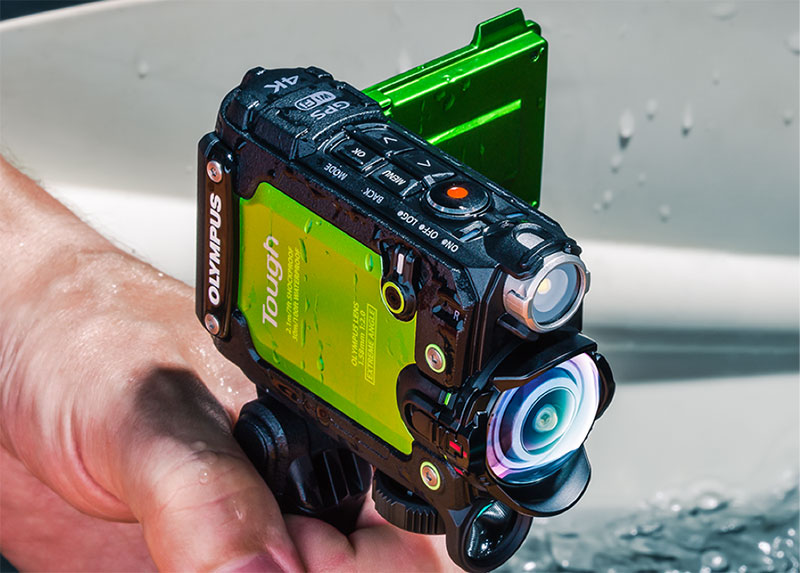 Remember the days when the only option for an action camera was a GoPro? Apparently, things have changed and there are now a lot of GoPro alternatives out there. However, not all action cameras are created equal. In fact, we've tried a few ones and got disappointed.
Apart from the poor quality of photos and videos, these cameras were not built for real 'action' and are just a waste of money. And that is why we've decided to have a list of the best GoPro alternatives. This way, you can immortalize memories the way you should.
We sent our most adventurous team members for some rigorous outdoor activities and we based our review on the camera's durability, dependability, ease-of-use, and the quality of videos and images.
1.OPKIX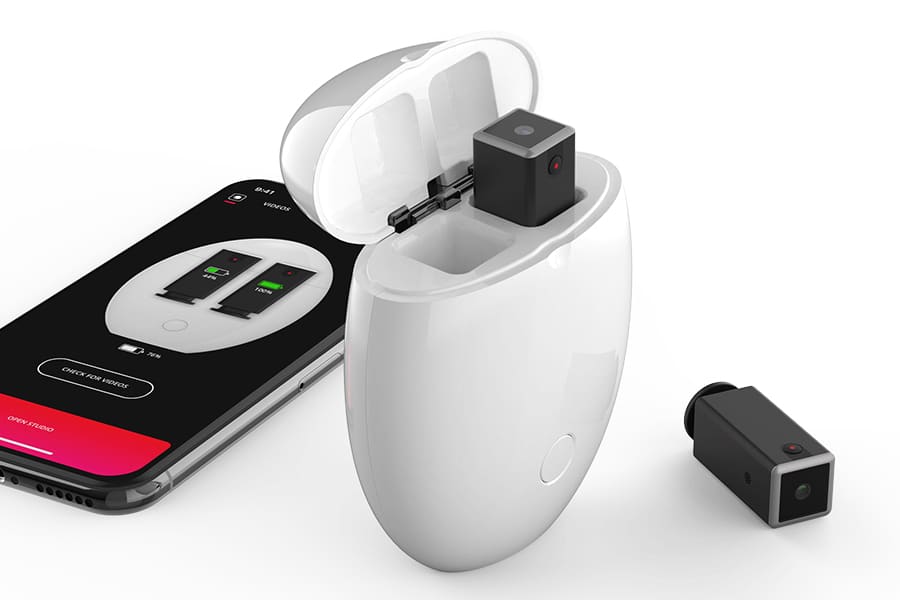 If you're not a fan of carrying bulky gadgets around, then consider the OPKIX . It's micro footprint enables you to carry it anywhere and it even has attachments to clip onto your hat and glasses. The egg case can power two Opkix ONE cameras and charges them when not in use.
The cameras each can record in 1080 HD video quality with Electronic Image Stabilization. It's also waterproof to 30 feet, and can continuously record 15 minutes per camera. Charging this device will only take you 45 minutes using the egg, but if you have 2 cameras with you, you'll always be ready for action.
Opkix ONE's experience is enhanced via an iOS and Android app that lets you export, edit, and manage all your videos. To learn more, check out our full review of the Opkix ONE.
Price: $295
2.Polaroid Cube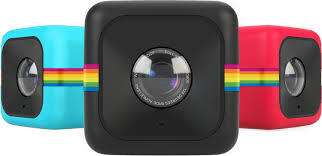 Another pocket-sized action camera that we simply adore is the polaroid cube. With its fantastic looks, who wouldn't fall in love with it? But of course, an action camera isn't about the exterior. We are always on the lookout of what it has to offer in terms of photos and videos. This little gadget did not disappoint.
Polaroid cube offers a 6MP camera and an HD video recorder, all rolled into this one-inch device. It is also shock and splash resistant that makes it perfect for extreme outdoor activities. The cube easily mounts on magnetic surfaces like skateboards or helmets. Record up to 90 minutes and connect it directly to your computer. It's a piece of gadget you should invest right now.
Price: $99
3. Akaso V5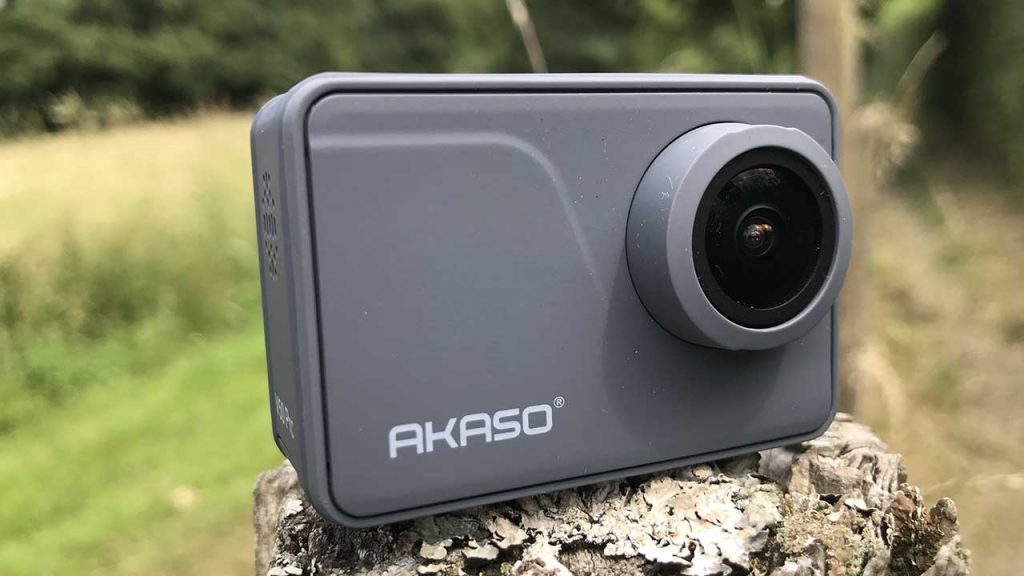 Do we think Akaso V50 is one of the best GoPro alternatives? ABSOLUTELY.
With this action camera, you can get quality JPG raw photos. Our team went on a hiking trip and the unedited photos were just too stunning. Aside from that, you can take good videos as well. The device weighs only 76g which makes it lighter than a GoPro.
We also love its high-quality plastic covering. The touchscreen is easy to use and responsive as well. However, if you want to take this underwater, you have to buy a separate case as this is not waterproof.
Price: 139.99
4. TomTom Bandit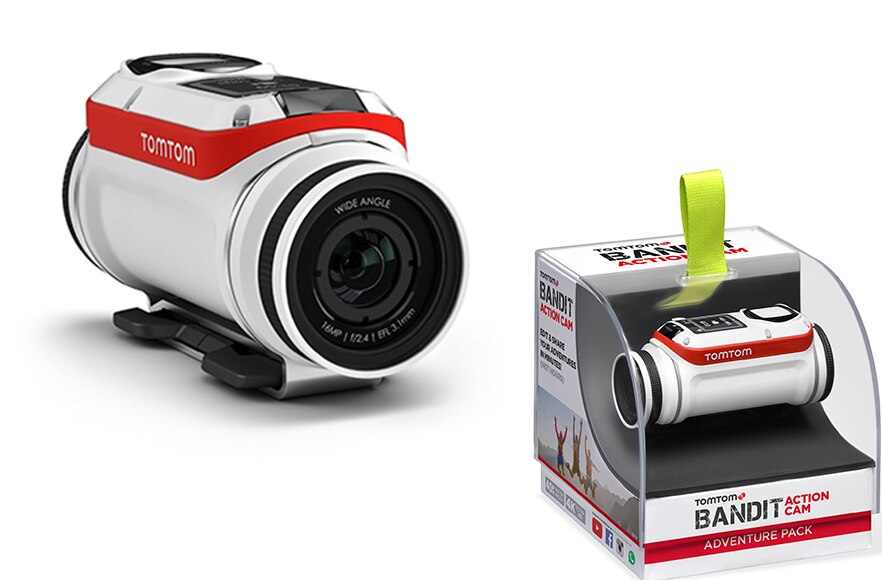 TomTom Bandit is another great find for adventurers out there. First of all, we just couldn't get enough of this camera's style. It will definitely stand out! But again, we are after the overall performance.
You will appreciate the camera's built-in sensors that tag great clips which is ideal if you edit videos. Plus, their mobile app has great features as well. But, you cannot expect the same quality of videos found in more expensive action cameras. It wasn't that bad but you can spot the difference. It has a long battery life that allows you to shoot for three hours.
The challenging part about this action camera is that the shape isn't ideal for mounting. Plus, you need to get a separate lens cover for waterproofing.
Price: $259.95
5. Sony FDR X3000R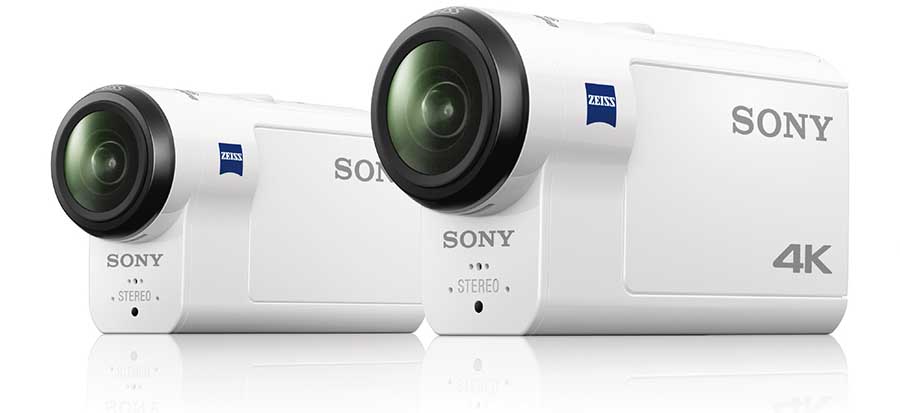 You can expect nothing less from Sony FDR X3000R. If you are an extreme adventurer, you will appreciate the camera's Balanced Optical SteadyShot image stabilization feature. Aside from that, the device's live-view remote allows you to see what the camera sees real-time.
It also boasts a long battery life, good for hours of recording. The GPS sensor within the gadget is ideal for travel videos where you need to overlay your footage with the real speed and route details.
The Sony FDR X3000R is more expensive than most action cameras from the list. But given its features, it is all worth it.
Price: $548
6. Olympus Tough TG-Tracker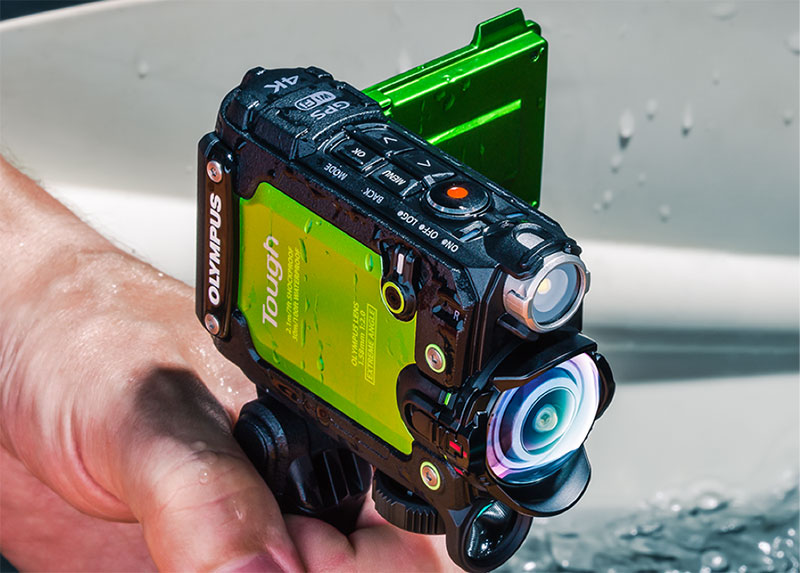 This is an action camera perfect for underwater shots as this is waterproof up to 100 feet. And with a 4K 30P video capture, you can get quality footage all the time. There are also multiple sensors that can capture movement. This includes a Barometer, GPS, eCompass, Accelerometer, and Thermometer.
We also love the Olympus Tough TG-Tracker's design. It is compact, lightweight, and looks rugged. It's everything you need for an action camera. You can also instantly share videos and still photos with its built-in WI-FI Connectivity.
Price: $189.99
7. Sony DSC- RXO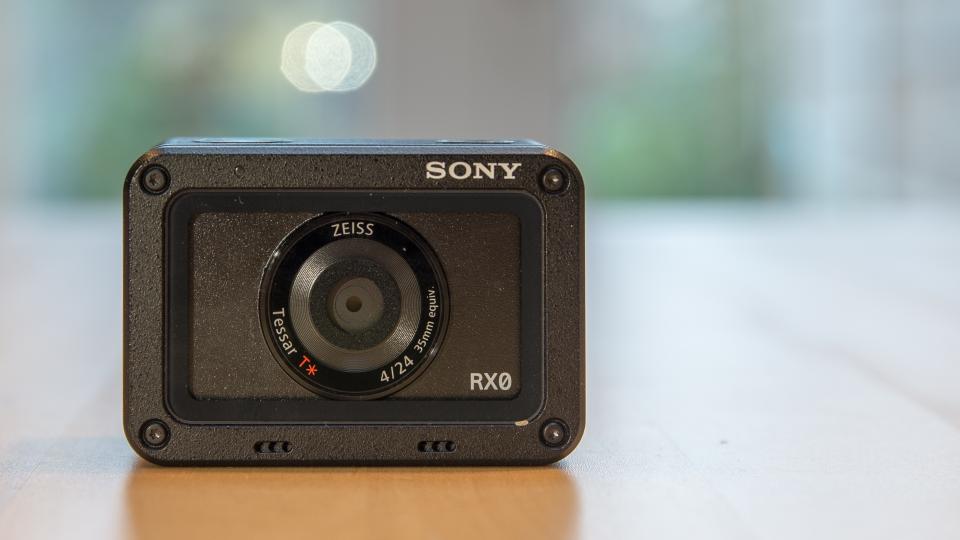 Sony DSC-RXO has a hefty price tag but boasts superior features. It's not surprising that a lot of professional travel vloggers use this. You can maximize the flip-up screen so you can frame yourself better in the camera. Aside from this, the device has the capability to separate the subject from the background. It doesn't stop there because the audio quality is almost perfect. Underwater footages are allowed as well for a max of 33 feet.
We could say that Sony DSC-RXO is not your ordinary action camera. In fact, it should have a new category given its amazing features which you can't see on most brands.
Price: $698
8. Olfi One Five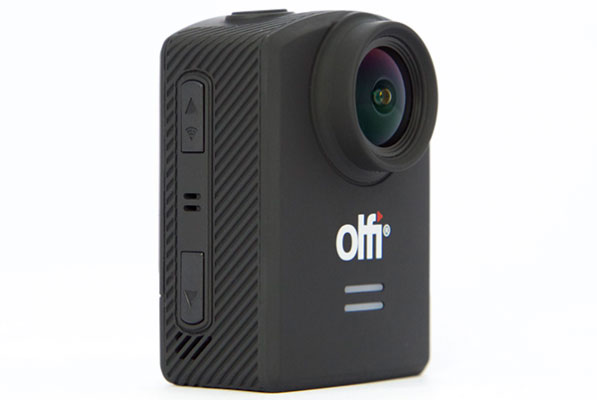 For those who are eyeing a quality action camera that is easy on the budget, Olfi One Five could be the one.

Considering the reasonable price tag, you can expect impressive still shots and good video footage. It offers 16MP images and 4K video at 24P. This simple action camera weighs just around 55g so it's a bit lighter than a GoPro Hero5 Black. And let's not forget, the LCD screen is also clear which is a plus for us.
Some of the shortcomings could be attributed to the lack of voice control and the app which is extremely basic.
Price: $179.99
9. SJCAM SJ7 Star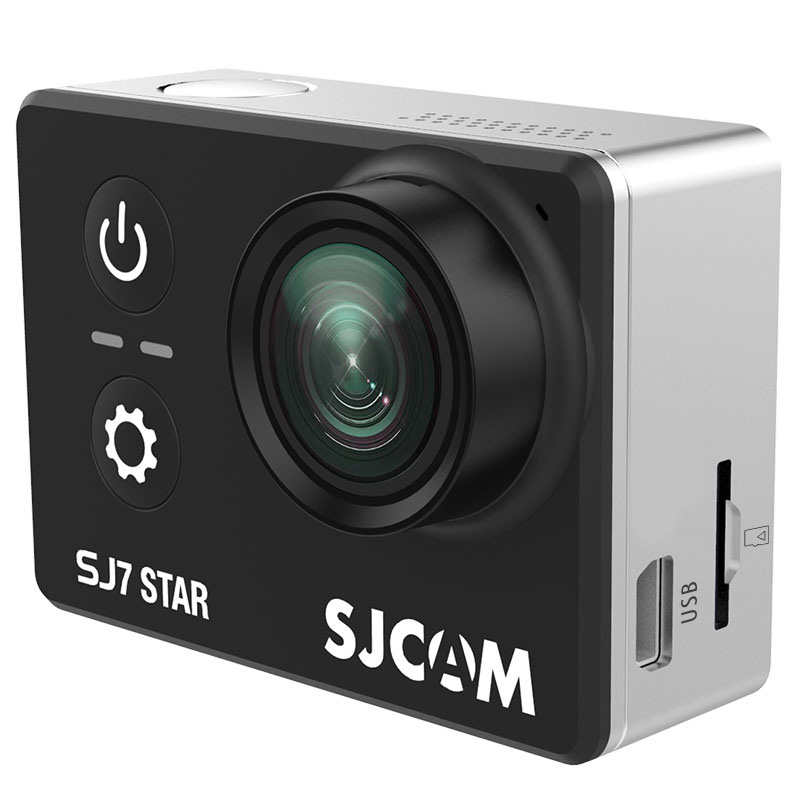 This is one of the ideal GoPro alternatives to try if you don't want to spend too much on an action camera. This could deliver footage which we could say is decent enough and fun to watch. It also has a stylish design and it looks more expensive than its actual cost. You can take 4K videos at 30FPS. The SJCAM SJ7 Star has multiple ports including MicroSD card slot, Micro HDMI Out, and Mini USB.
What we noticed about this though is that the camera tends to get hot after quite some time. But apart from that, the features are more than average.
Price: $189
10. Garmin VIRB Ultra 30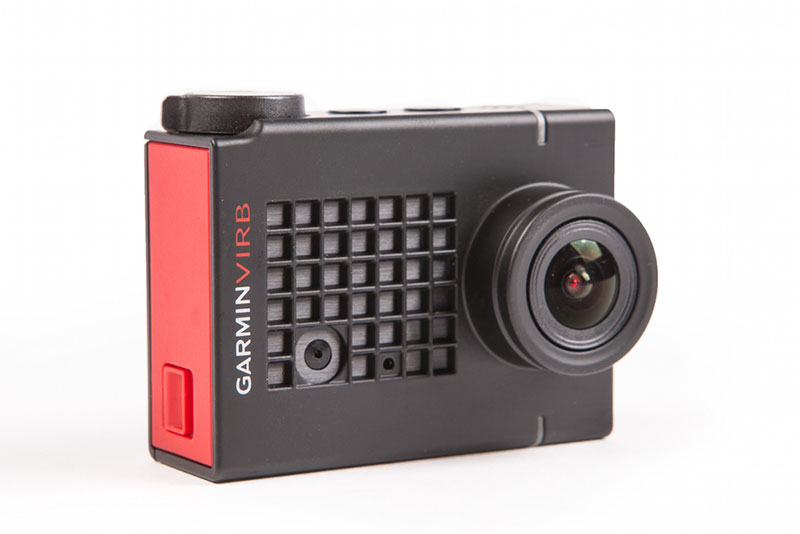 And the last one to make it in our list of the Best GoPro Alternatives is Garmin VIRB Ultra 30. This action camera also takes clear 4K videos at 30FPS and you also get to enjoy its external sensors. This will allow you to capture the speed, elevation, and heart rate.
One of the best features of this action camera is the voice command. Start or stop recording videos, hands-free. However, the noise blocker needs to be improved. All things considered, it's still a great investment.
Price: $399
Top 10 Android Phones Under $500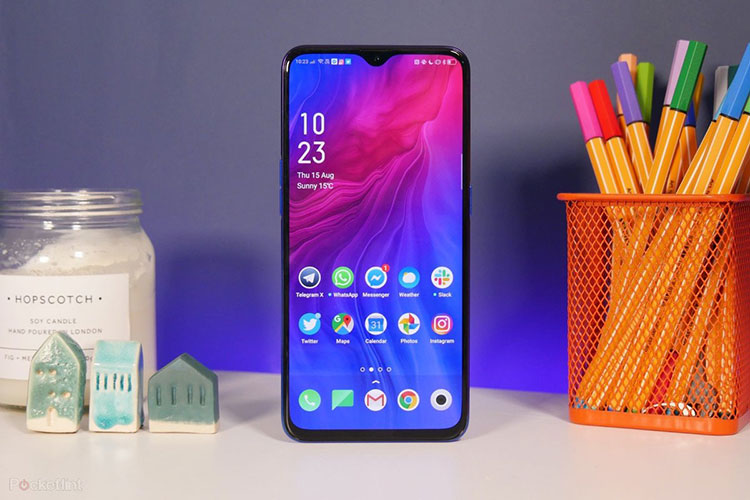 If you are scouting for quality Android phones under 500, look no further.
We all know that smartphones are almost a necessity nowadays. But some models are just too expensive to obtain. And that is why we are here to help you.
Here are the best Android phones under 500. Our list was based on overall performance, display, features, and price.
1. Oppo Reno Z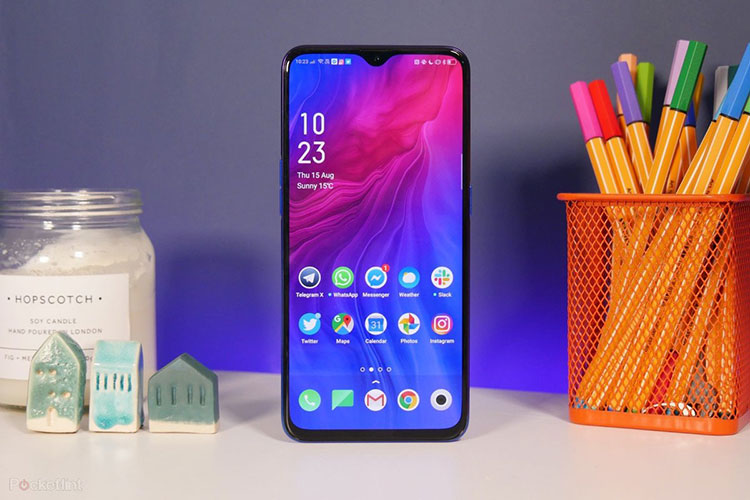 A quality smartphone doesn't have to be expensive. And that's what Oppo Reno Z shows us all. One of the best things we love about this Oppo model is its sleek and stylish design. You will also enjoy the gadget's AMOLED display.
Now, if you are a fan of bigger devices, this should do you good. However, if your hands are quite small, it could be a challenge to use. While it isn't readily available in the US, you can get yours from other regions.
Price: $499
2. Sony Xperia 10 Plus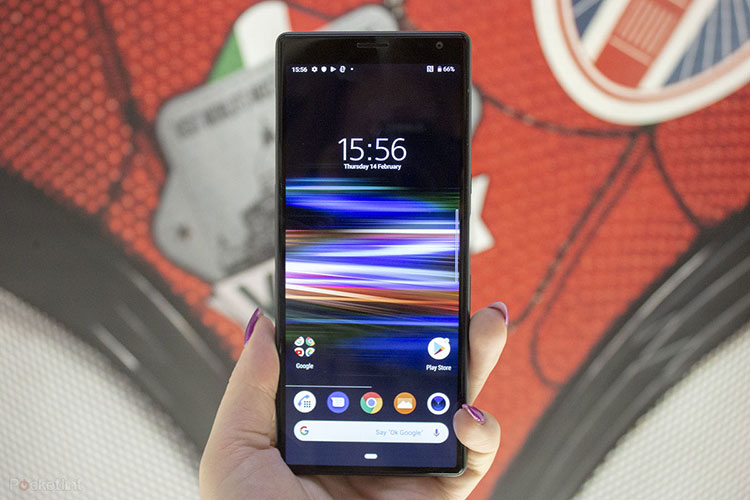 With Sony Xperia 10 Plus, you can enjoy watching videos for hours because of its decent-sized screen. There are different colors to choose from. They have black, silver, gold, and navy. As for its fingerprint sensor, left-handed users might find it a bit hard to use.
Price:$345
3. Google Pixel 3A XL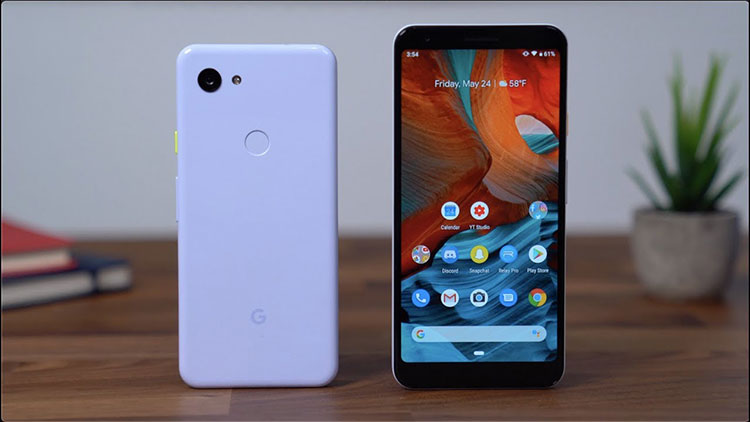 Google Pixel 3A XL has an amazing camera so you can enjoy immortalizing memories. It also has good battery life. Couple that with a great display, and you have the perfect device for watching videos. The performance is one of the best in its tier. We have to say, the software build is also commendable. For its price, we honestly think that you get more. It is indeed worthy of your investment.
Price: $479
4. Nokia 7.2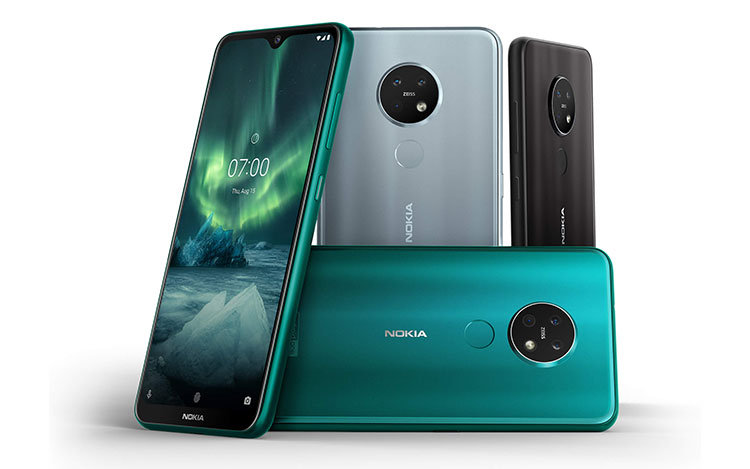 Here's another smartphone that boasts strong performance. Nokia 7.2 is one of the best devices in its category. You will be pleased with its design and the camera is fairly decent as well. The display is not the best, but it isn't too bad either.
Price: $371
5. Samsung Galaxy S9
Even if this model was released last year, we can still say that it's an outstanding smartphone. It has great hardware, impeccable performance, and a quality camera that can take decent photos and videos.
You might want to get yours in coral blue. Other choices are lilac purple, titanium gray, and midnight black. The battery is phenomenal as well. This is ideal if you are traveling for long hours and you forgot your charger or portable power banks. And lastly, the speaker gives a clear sound which is perfect if you are streaming videos.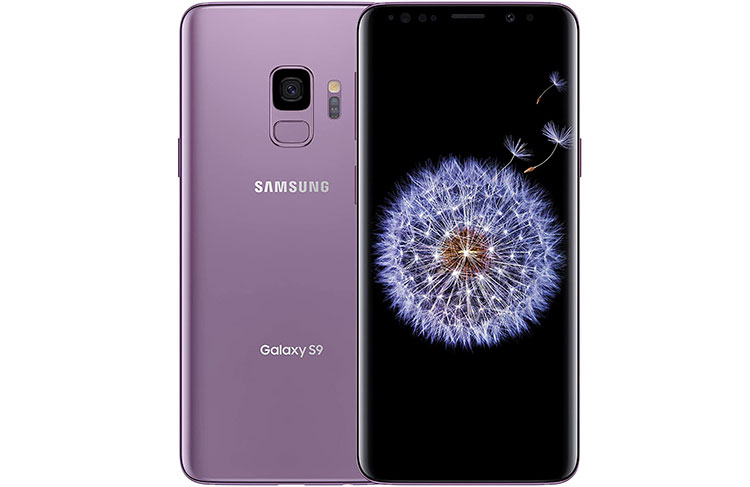 Price: $399.77
6. Xiaomi Mi 9T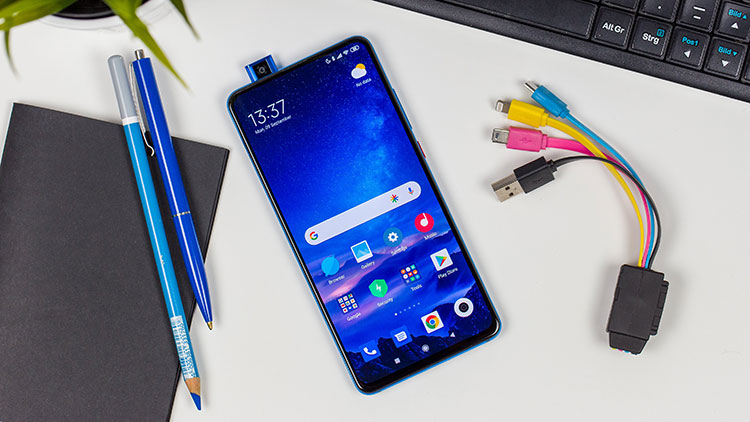 Xiaomi Mi 9T has a 6.39-inch full display and uses an outstanding screen technology. You will enjoy vivid colors when you look at the photos and watch videos. The fingerprint sensor works seamlessly as well.
One downside though is that the screen tends to be slippery. You better get a separate silicone case if you are to choose this. The pop-up selfie camera is interesting and the mechanism is said to be good for 300,000 cycles.
Price: $245
7. OnePlus 7T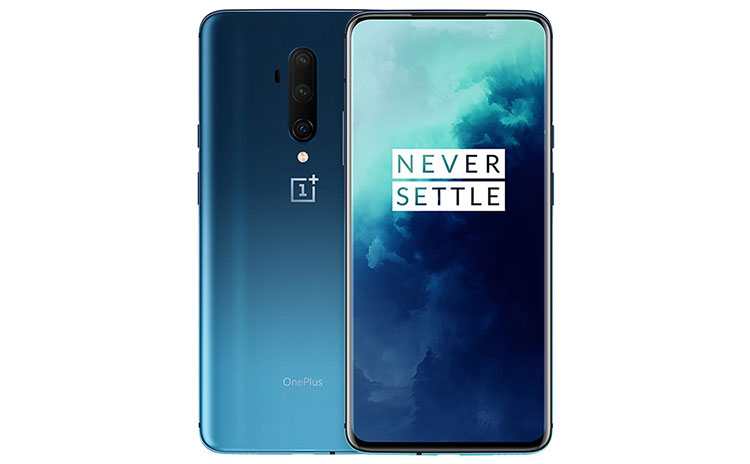 We've heard a lot of raves about OnePlus 7T and that's why we were so excited to test it out for ourselves. Indeed, this smartphone has quality software, top-notch performance, good build, and a fast-charging feature. There's one thing that we didn't like about it though. The camera bump isn't too appealing and can be distracting. But overall, it's a great buy.
Price: $499
8. Huawei P30 Lite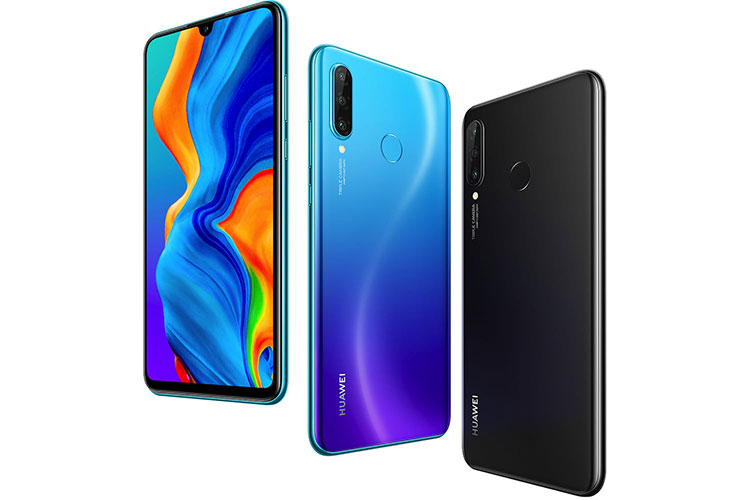 Huawei P30 Lite looks fancy which is why you won't think that it's a smartphone below $500. The design is also eye-candy. While the display is not top quality, it's not mediocre too. You can still enjoy videos with ease using this model from Huawei.
And if you want amazing photos that you can post online or even possibly print, this phone will surely deliver. It honestly deserves a spot in our list of Top 10 Android Phones Under 500.
Price: $250
9. Moto G8 Plus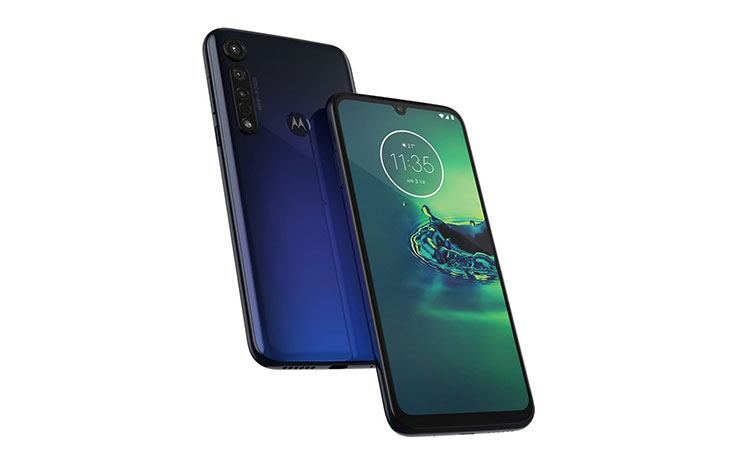 Motorola has been creating quality budget-friendly smartphones and we expect nothing less from Moto G8 Plus. First of all, it has a decent battery life that can last for longer hours. They also made the model more user-friendly so that's another reason to get your hands on this unit. Although, this is not the best smartphone if you love to take photos.
Price: $205
10. Samsung Galaxy A50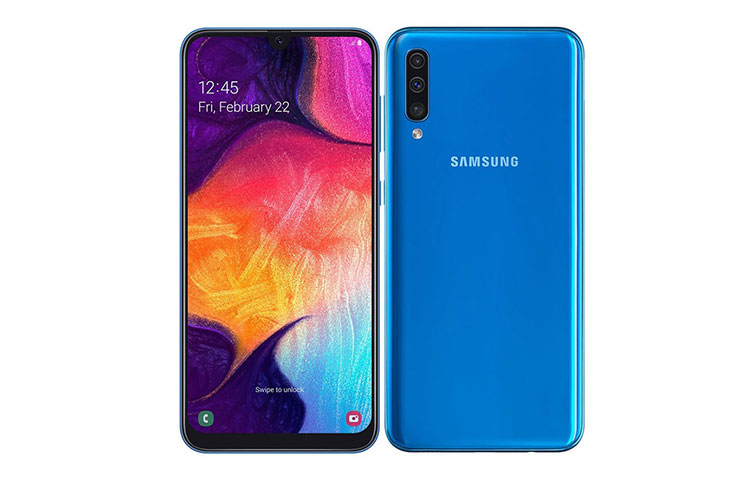 And the last one from our top Android phones under 500 is from Samsung. The best things about the smartphone are the camera, battery, and its in-screen fingerprint feature. The build is strong and the design is pretty straightforward. Some areas of improvement could be on the speakers. But for the price, we should expect minor shortcomings.
Price: $349
Conclusion
Affordable phones do not mean that you have to compromise the quality. That has been proven with our Top 10 Android Phones Under 500 list. But personally, our team recommends OnePlus 7T. It is one of the high-tiered models on the list, but you get to enjoy more than what you have paid for.
Best Home Workout Equipment You Need To Have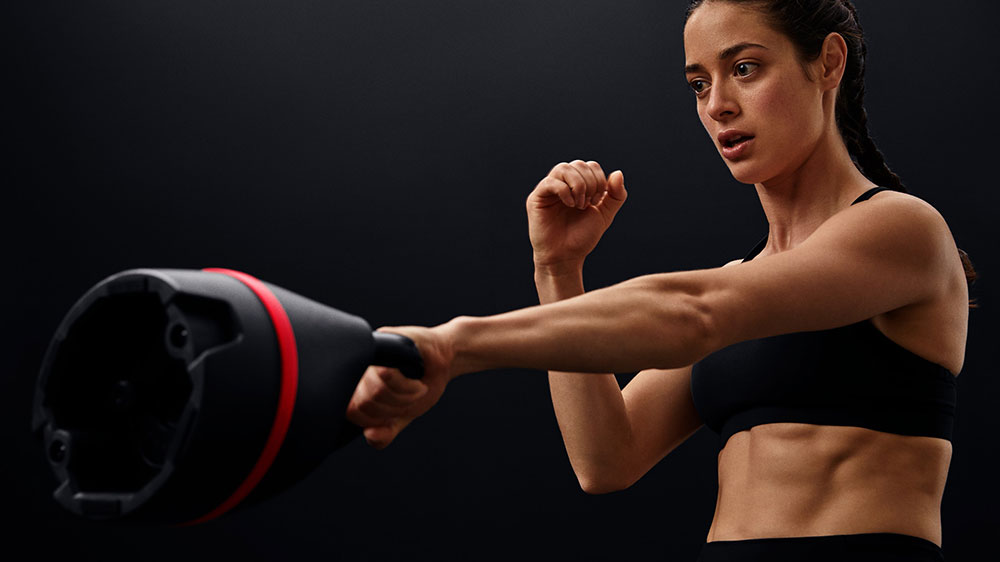 Are you searching for the best home workout equipment? We have a diverse list that's perfect for serious health buffs and for those who want to start an active lifestyle at home.
As of this writing, most people are still under shelter-in-place measures. And while it is tempting to just slack and spend the entire day on the couch, overdoing it can take a toll on your health. That is why you need to get up and workout.
Now, for some people, watching workout videos on YouTube is enough to keep them moving. But for others, they need home workout equipment to be inspired.
Best home workout equipment 2020
As we've said, we looked for different home workout equipment to give you an idea of how much each will cost you. Perhaps you want to splurge on an expensive trainer, or maybe you just want smaller equipment to test the waters first. So without further ado, here are the best home workout equipment for 2020.
1. NordicTrack X22i Incline Trainer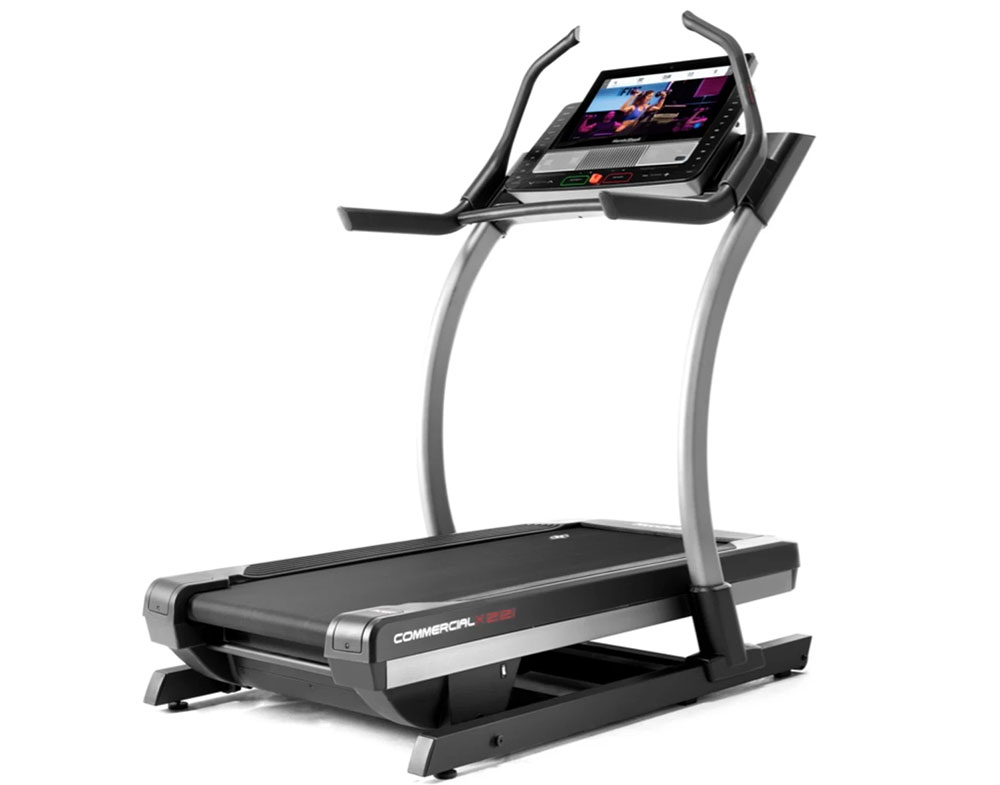 If you want to invest in home workout equipment, then you should consider getting Nordictrack X22i Incline Trainer.
NordicTrack's Incline trainer can support elite-level training. That means we shouldn't question its durability as it is made for intense workouts. But what made us fall in love with this is the wide touchscreen display. You can even connect it to Google street view and run or walk as if you are outdoors. The best part is that the incline will automatically adjust depending on the actual street.
Get yours for $2,500. This might seem a bit costly, but it's definitely worth it.
2. Ultimate Sandbag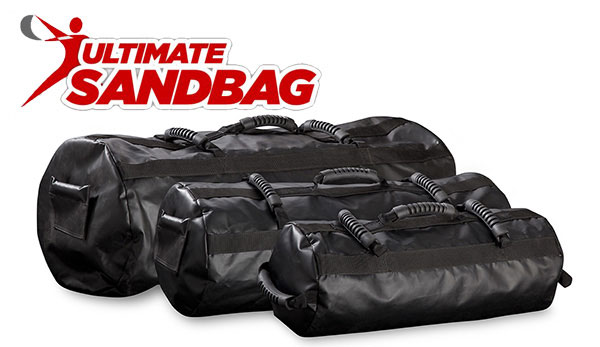 The Ultimate Sandbag was developed by Josh Henkin, a strength coach and sports performance leader. This workout equipment is ideal if you want to build your core, burn fats, and improve flexibility. By far, it is the most durable sandbag in the market. Thus, you don't have to worry about tears and scratches. Plus, it is waterproof (or sweatproof).
Instead of doing your usual lunges and squats, how about adding a few pounds to make it more challenging? Be careful though. This isn't for the weak!
You can get your sandbag for $105, sand not included.
3. Concept2 Model D Indoor Rowing Machine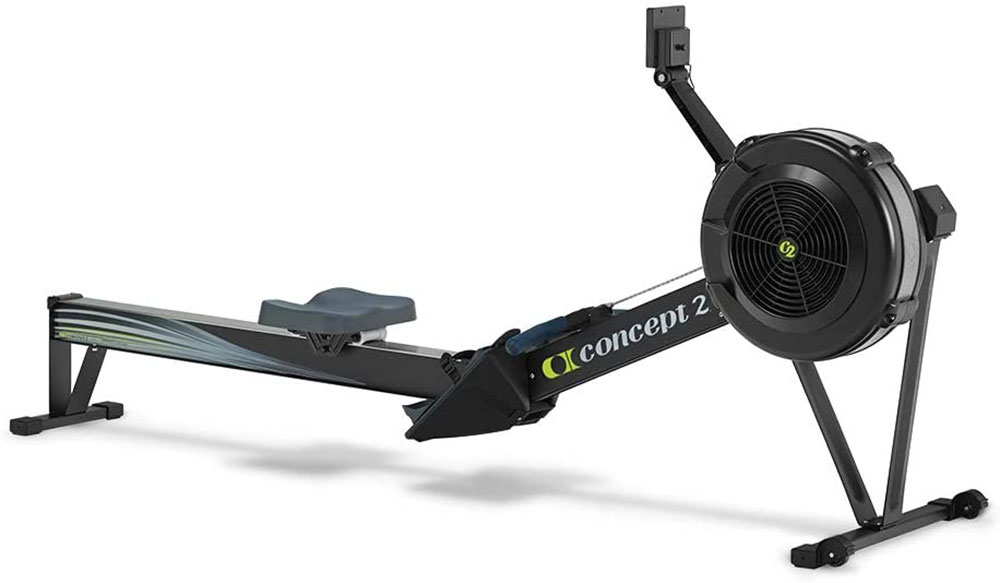 Some people are intimidated to use indoor rowing machines because it seems hard to assemble. The case is different from Concept2 Model D Indoor Rowing Machine. In fact, you can build the entire thing in less than 30 minutes. It also has ergonomic handles that support the natural rowing position.
In addition, there are games and workout programs that you can follow – making it stand out from the competition. And if you want to transfer your workout data, wireless connectivity is available. Just make sure that you maintain the equipment by regular oiling.
Have your own indoor rowing machine for $900.
4. MVN Resistance Bands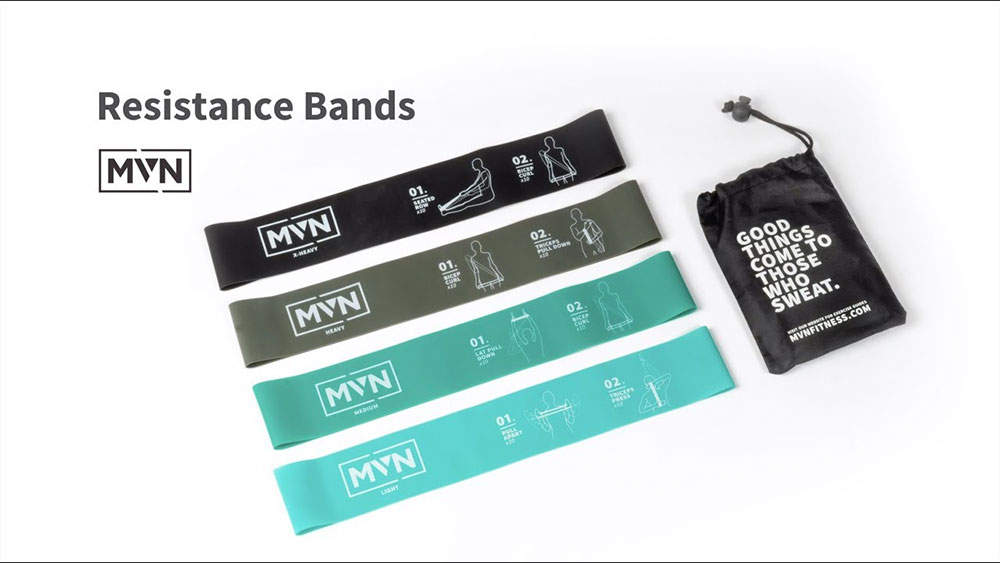 We love everything about MVN Resistance Bands. This is perfect if you want to stay active yet working on a strict budget. Plus, it's gentle on the body's hair and skin. This is a good feature as we've tried a bunch of resistance bands, and we ended up getting hurt.
But the best part of these bands is the actual exercises printed directly onto it. It's a simple feature that creates a lot of difference. One downside though is that other people think that the bands are too tight. But if you want to level up your workout routine, then it's all good.
Bring home your guided booty loops for only $14.99.
5. PowerBlock Adjustable Dumbbell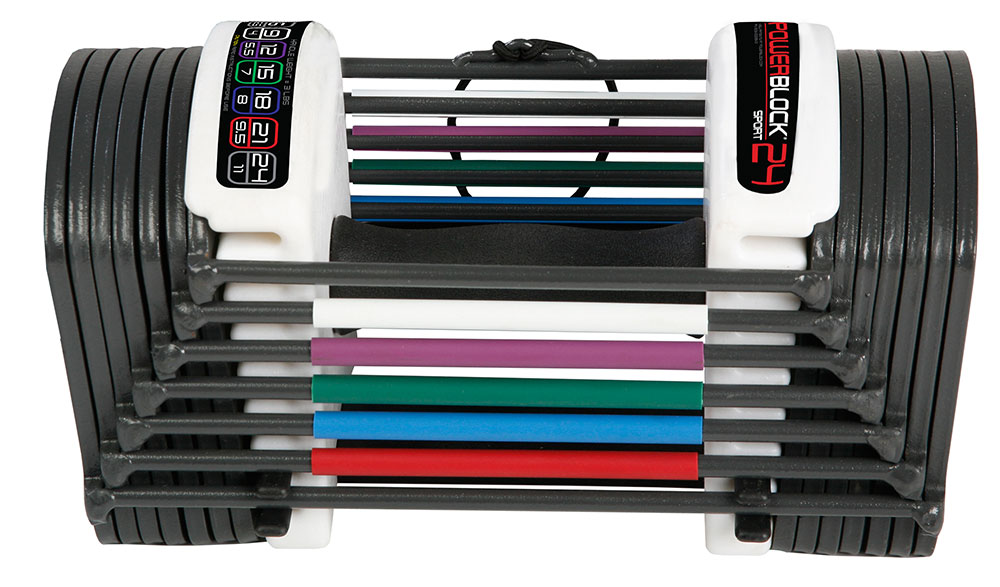 Adjustable dumbbells are perfect for people living in small spaces. As for the PowerBlock Adjustable Dumbell, it has a strong build and you can adjust it from 5 to 90 pounds. The 5-year warranty is also a relief. It looks tough and scary but you'd be surprised that these are easy to use. Although it might take some time to be comfortable with it.
For beginners, we recommend getting the Sports Series for $159.
6. Bowflex SelecTech Adjustable Kettlebell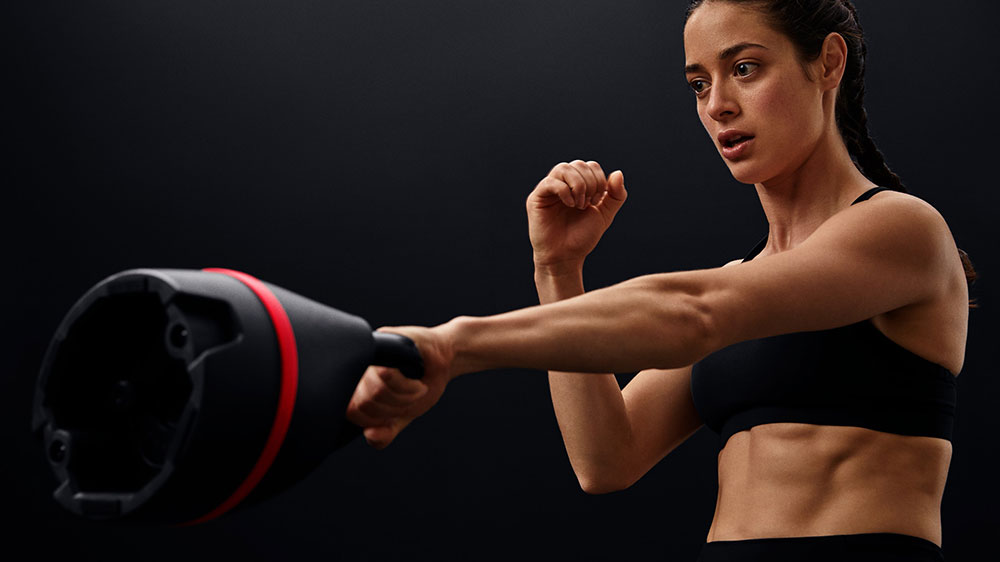 If you are not a fan of dumbbells, then kettlebell might be a better solution. And yet again, get something that can easily fit into your homes. That's the reason why Bowflex SelecTech Adjustable Kettlebell gets into our list.
The company is well-known for providing quality workout equipment, and you can expect nothing less from this kettlebell. It also has an ergonomic handle, perfect for amateurs and pros.
The easy-to-use dial can adjust the weight from eight to 40 pounds in a snap! A two-year warranty is provided just in case it gets faulty overtime.
Enjoy your brand new kettlebell for $149.99.
7. Fitness Factor Adjustable Jump Rope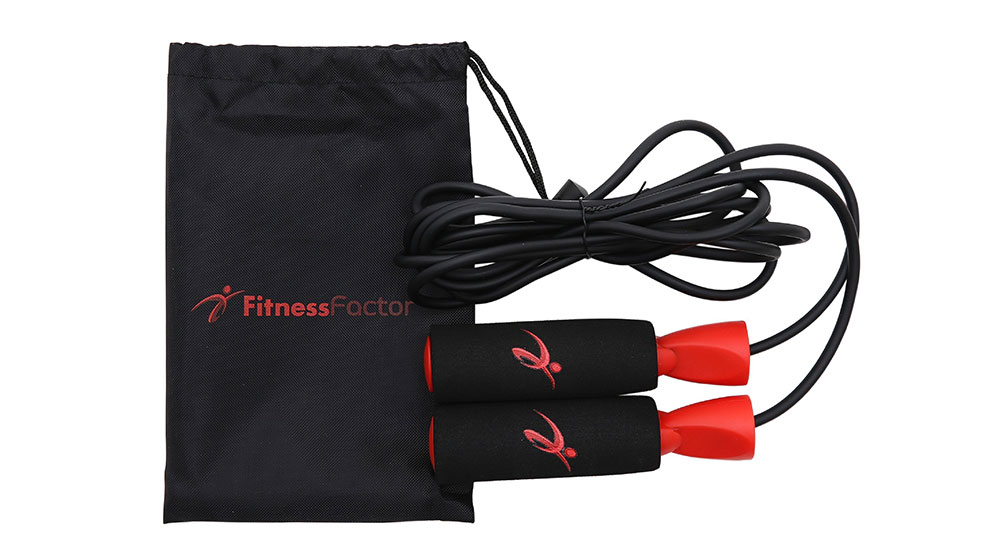 Are you looking for the best home workout equipment for cardio? If yes, then how about getting the Fitness Factor Adjustable Jump Rope? It's extremely light and you can carry it anywhere! The good thing about this jump rope is that it has ball bearings in its handles. These bearings allow the rope to spin freely and it avoids tangles – making you skip faster and safer.
Your height wouldn't matter because the rope is easy to adjust as well. A lifetime guarantee is also available for its owners.
The Fitness Factor Adjustable Jump Rope can be yours for only $19.95.
8. Lululemon Reversible Lightweight Travel Yoga Mat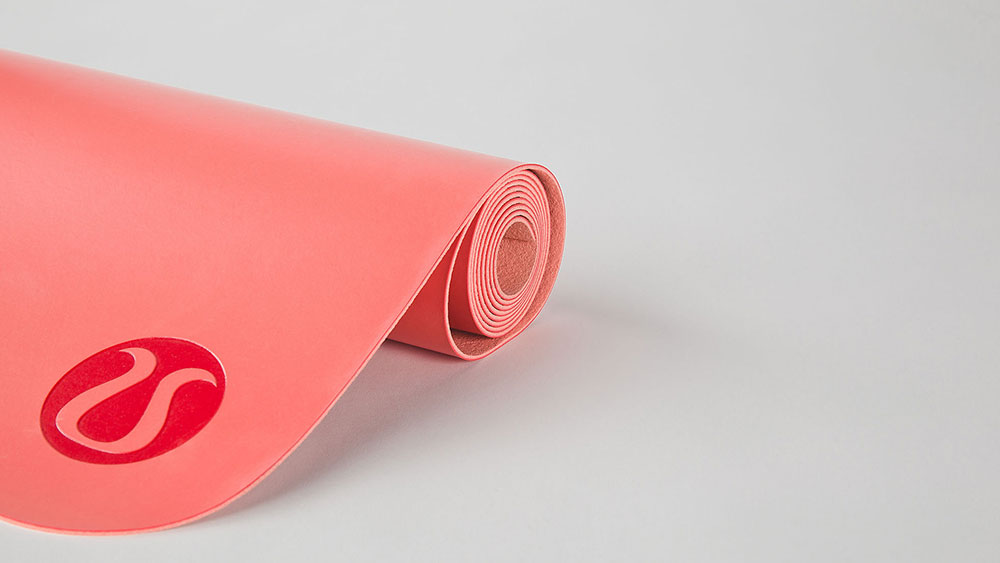 While this is specially made for traveling, it also works for home use as well. It is only 1.5mm thick and weighs just over two pounds. The strong rubber smell might turn you off at first. But don't worry because it will fade over time. Cleaning is also a breeze which is a huge factor for lazy people like us.
This yoga mat is available for $48. If you compare it with other yoga mats bearing the same features, this is one of the most affordable.
9. BOSU Balance Trainer Ball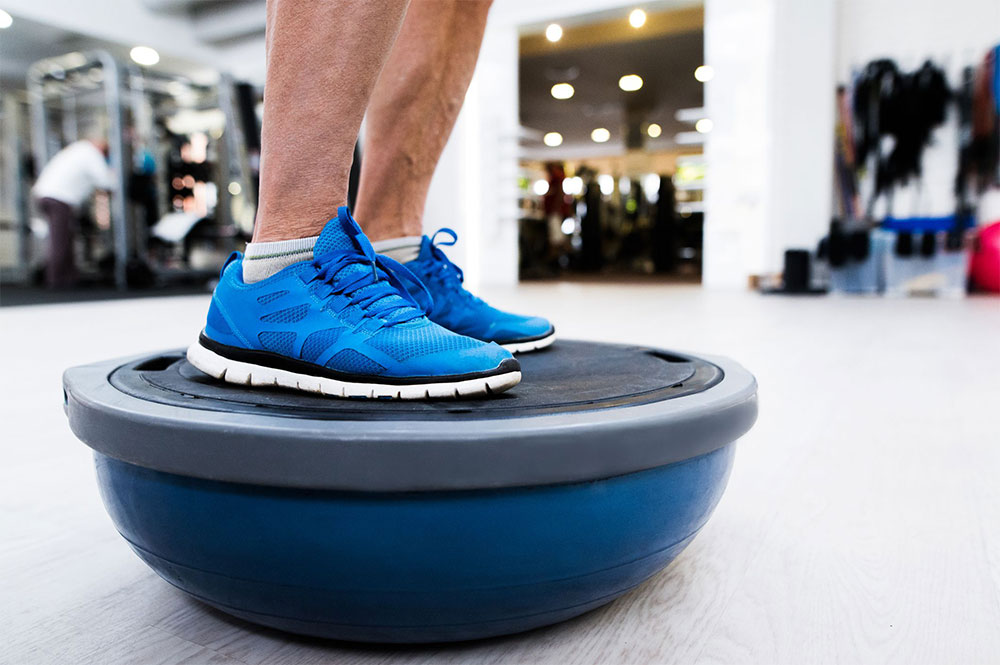 BOSU Balance Trainer Ball is basically for everyone as it can carry up to 300 lbs. The quality is superior to most trainer balls we used before. You can also download their workout guides so you can fully maximize the equipment. It's not surprising that it has been one of the most popular trainer balls for the last two decades.
If you want to start being active yet working on a tight budget, you can get the BOSU Balance Trainer Ball for only $109.98.
10. Prosource Fit Ankle Wrist Weights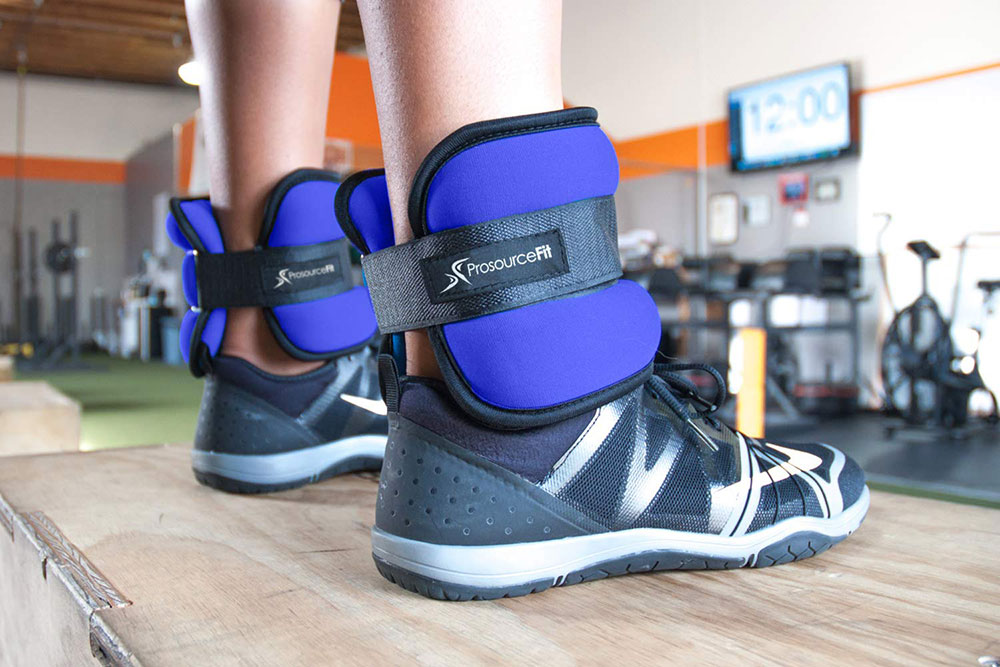 What we adore most about the ProSource Fit Ankle Wrist Weights is that it fits comfortably and you can easily adjust the straps. The design, in our opinion, is well thought out.
There are actually six colors available so you can match it with your daily outfit. The weights range from one to five pounds, depending on your capacity.
Improve your lifestyle by getting ankle and wrist weights for $9.99.
Conclusion
It doesn't matter what your budget is. There will always be a good home workout equipment for you. If you are just starting out, go with the most cost-efficient and simplest device. And once you get the hang of it, then you can invest for the more advanced equipment. What's important is that you take care of yourself by continuously being active.